hellolive
Event
Kang In Soo To Gift Fans With Special Time In "Winter Present"
By
|
Talented singer-actor Kang In Soo preps to sprinkle warmth with a sweet live stream and candid chat in Winter Present!
The two-part event will be held on February 05, 2021. Part 1 will be staged from 2:00 PM to 3:30 PM KST. Subsequently, Part 2 will proceed from 7:00 PM to 8:30 PM KST.
Debuted in idol group Myname in 2011, Kang In Soo has since ventured into solo activities and acting projects. His most recent works include the variety show Handsome Tigers; YouTube mini-series Starting Point of Dating; and idol romance Nobleman Ryu's wedding.
Ticketing Details
Tickets are currently selling on hellolive. Kindly note the REPLAY can be watched on the MY BOX menu for 7 days from 2/11(Fri) 18:00 KST. Subtitles are also not provided on the replay option.
LIVE TICKET/ 172cubes
VOD PACKAGE/ 207cubes
Part.2 Live Streaming
Part.2 Live replay ticket for 7days
---
Fan Benefits
To sweeten the experience, fans can also purchase DIGITAL GOODS on hellolive platform.
All digital goods purchase entitles the ticketholder to a 60-second 1:1 Video Call Fanmeeting lucky draw ticket provided it was purchased on or before 3rd Feb. 23:59 KST.
Digital Goods can be purchased on this LINK.
DIGITAL PHOTO A PACK / 35cubes
Digital photos of A PACK(5EA)
DIGITAL PHOTO B PACK / 35cubes
Digital photos of B PACK(5EA)
DIGITAL PHOTO C PACK / 35cubes
Digital photos of C PACK(5EA)
More details about the event can be accessed on hellolive website.
Kang In Soo 'WINTER PRESENT' is brought to fans by e-motion studio, iME Korea and hellolive.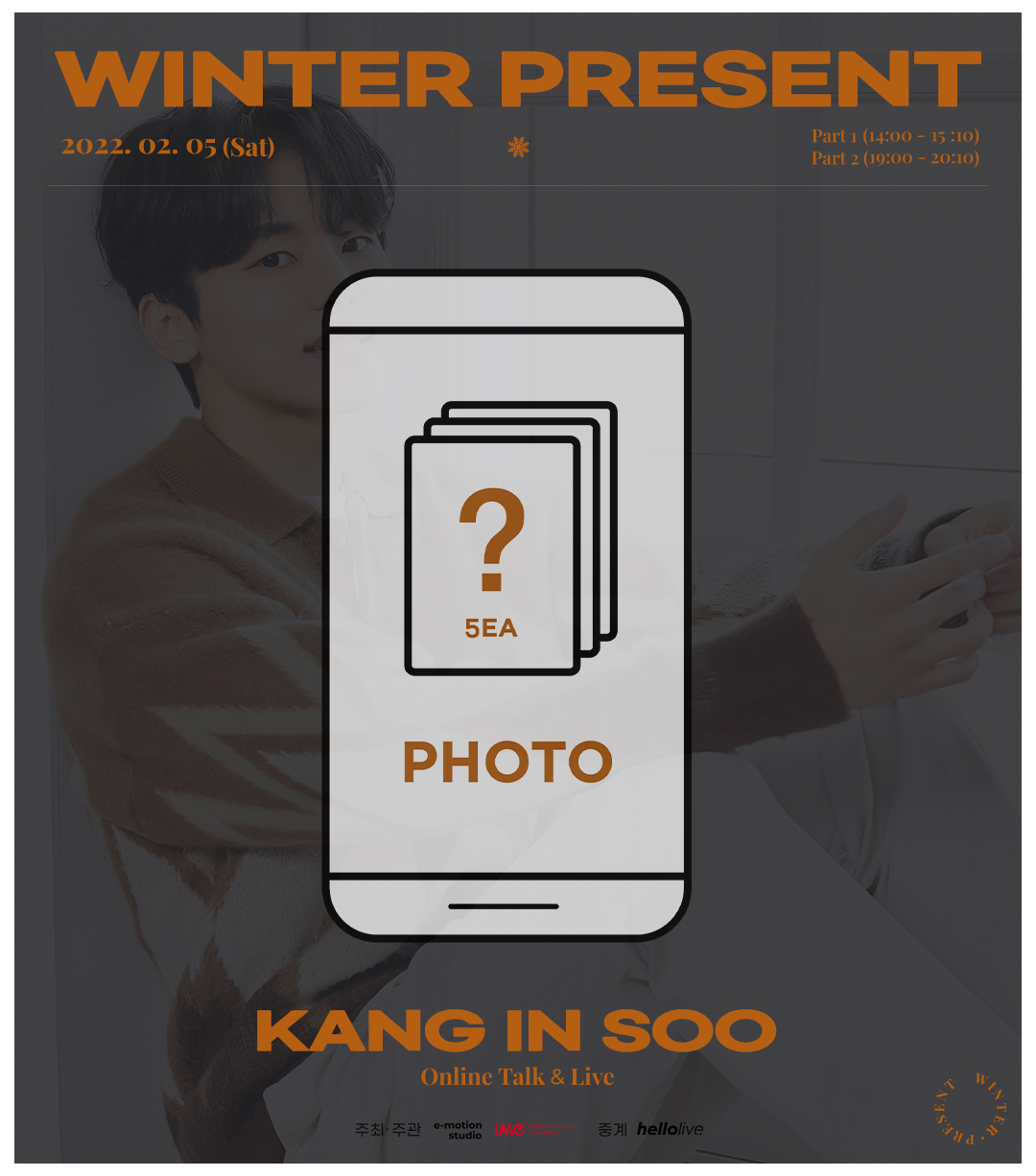 ---
Source: hellolive
How does this story make you feel?