iQiyi
Featured
10 Reasons Why You Should Catch Up On "My Roommate Is A Gumiho"
By
|
Endearing the viewers with its vibrant story each week, My Roommate is a Gumiho is a fantasy-romance treat not to be missed!
International streaming app and site iQiyi gives a fresh and unique twist on the mythical nine-tailed fox, Bringing together a multi-talented cast of actors and K-drama hitmakers, the series easily hooks the viewers.
Starring Lee Hyeri, Jang Ki Yong, Kang Han Na, Kim Do Wan and Bae In Hyuk, My Roommate is a Gumiho is now on its 10th episode. In case you missed it, here's a quick recap on why you should include it on your watch list.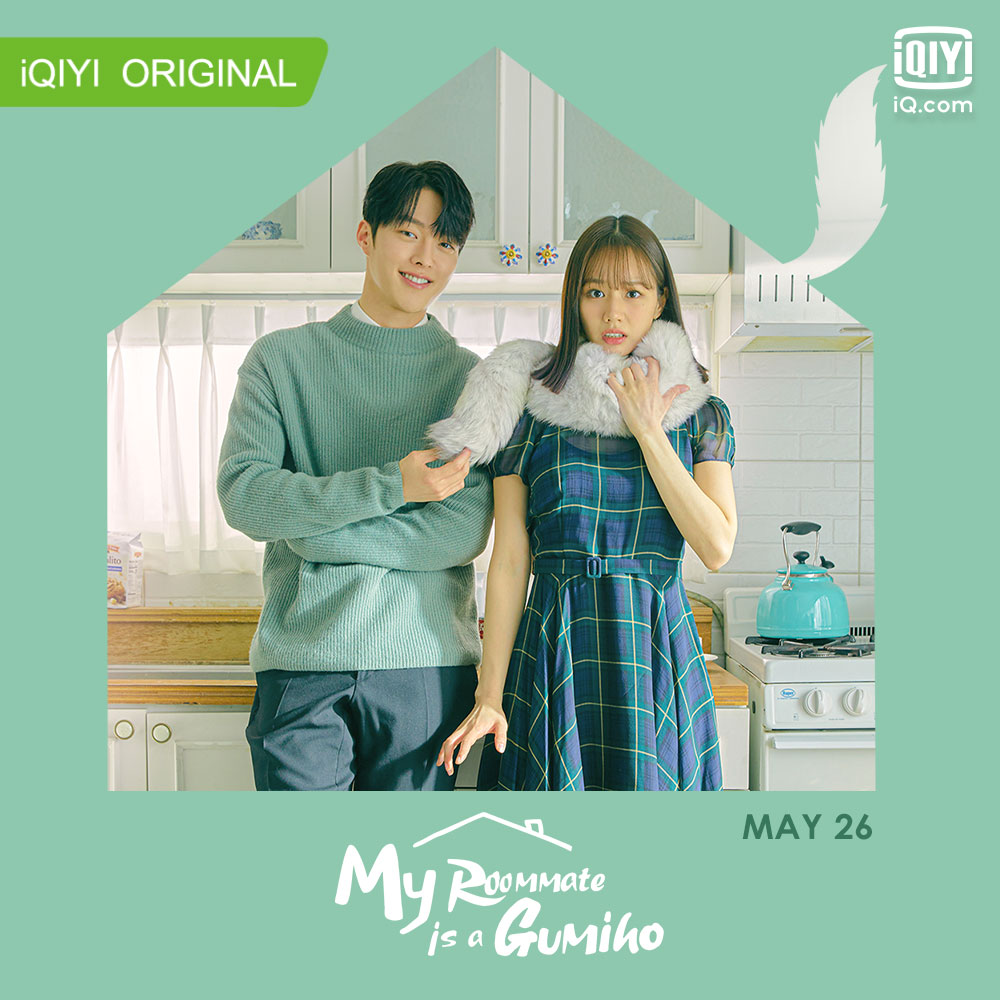 1. A Simultaneous Release With Korea
My Roommate is a Gumiho is iQiyi's first owned, produced and exclusive Korean Original, co-produced with Studio Dragon. Thus, it comes with perks international fans such as the simultaneous release with Korea every Wednesday and Thursday at 9:40 PM.
2. Quirky Animated Actress Hyeri
We get to see Lee Hyeri all over again! In her latest role in My Roommate is a Gumiho, we'll see her lively persona come to life once again. She takes on the role of a college student named Lee Dam in this epic-rom/com drama. In the series, she portrays Lee Dam, a highly independent college student who is also a huge history fan.
3. Nurture Newfound Oppa Crush With Jang Ki Yong
Prepare to fall anew with actor Jang Ki Yong who is best known for his light yet off-the-wall role in Search: WWW and intense portrayal opposite IU in My Mister. As Shin Woo Yeo, an eloquent and knowledgeable century-old nine-tailed fox in My Roommate is a Gumiho, he develops a sweet connection to Lee Dam.
Highly intelligent but unable to fully empathize with humans, he suddenly finds himself in a situation where he needs to live with a human and find all means possible to retrieve his fox bead.
4. Kang Han Na and Her Parade of Girl Crush and Adorable Antics
We get to see more of Kang Han Na who catapulted into mainstream global attention from her role in Start-Up. Kang Han Na's character is the adventurous and fashionable Yang Hye Sun in the series, the only female gumiho friend to Jang Ki-Yong's 999-year old character.
She looks perfect on the outside but has already been hurt once 500 years ago. She spent centuries learning Chinese and Korean, but still cutely look down on by her smart best friend, Woo-yeo.
Their friendly bickering is as golden as Hye-sun's interaction with Jae-jin. The adventurous former gumiho sails off to the challenge of learning the language of the younger generation.
5. Be Charmed with Bae In Hyuk
Rising actor Bae In Hyuk is credited for his notable supporting roles in The Spies Who Loved Me and Was it Love. Now, he is about to fall hard for a girl in My Roommate is a Gumiho. His role, Gye Sun Woo, the most handsome student on-campus dates two to three girls at the same time.
But his playboy streak stops when he met Lee Dam. The bet that he made with his friends backfired because he found himself being enamored by her.
6. Genuine Love Guru Kim Do Wan
A highly recommended go-to tech guy and loyal friend from his Start-Up days, we can rely once more on Kim Do Wan's support and loyalty as he stars in My Roommate is a Gumiho as Do Jae Jin.
His character Jae Jin is Lee Dam's close friend and is a fool when it comes to love. Despite his good looks and personality, he's been trying to find true love until he unexpectedly falls for one.
7. An Upbeat Fantasy Rom-Com From A Well-Loved Webtoon
It is based on Naver's webtoon megahit "A Terrifying Cohabitation" which has been ranked with a long-standing 9.97 score, over 5 million views, and 250K fan reviews.
8. Talented Actors Meets Top-notch Creative Team
Brought by K-drama hitmakers Park Jung Hwa (producer), Baek Sun-woo, Choi Bo-rim (screenwriter) from What's Wrong with Secretary Kim, Touch Your Heart – top creative minds unite once again for this new and fresh take on modern K-romance fantasy.
9. An Addicting Narrative
The tension and developing romance between the main and supporting couples are simply adorable! Lee Hye Ri's character trying to understand Jang Ki Yong's true feelings and that of Kim Do-Wan's character trying to avoid pretty, gorgeous girls such as Kang Han Na's character due to a traumatic experience in the past.
10. A Homage To Our Very Own Campus Romance
The sweetest "Gumiho" story you can expect! This is the college or youth version of Gumiho – sweet and dreamy while not shying away from being real about today's relationship culture.
My Roommate is a Gumiho is an iQiyi exclusive and original, download the iQiyi app on smartphones and TV or visit iQ.com to watch.
Check iQiyi's social media platforms for more updates – Facebook | iQiyi | IG
---
PR Source: iQiyi