jtbc
Featured
K-Drama Premiere: "Run On" Swiftly Connects A Language Interpreter & Model Sprinter
By
|
Colliding different career worlds, Run On is definitely dialogue-heavy, but as early as its first two chapters, the amusement in knowing the characters more, appears to be its driving appeal.
Distinctly described, the unique characters introduced in Run On have quite a recall. It seems to move in a slow-burning direction of people working on their aspirations, albeit the struggles. Its striking feature is how the characters are pictured downright honest. Aside from that, they are all fans of utilizing the true meaning of communication.
With eloquent speakers and clever characters, we won't have moments of questioning their realization. Something the "chasing-love-dreams" dramas this season had sorely missed.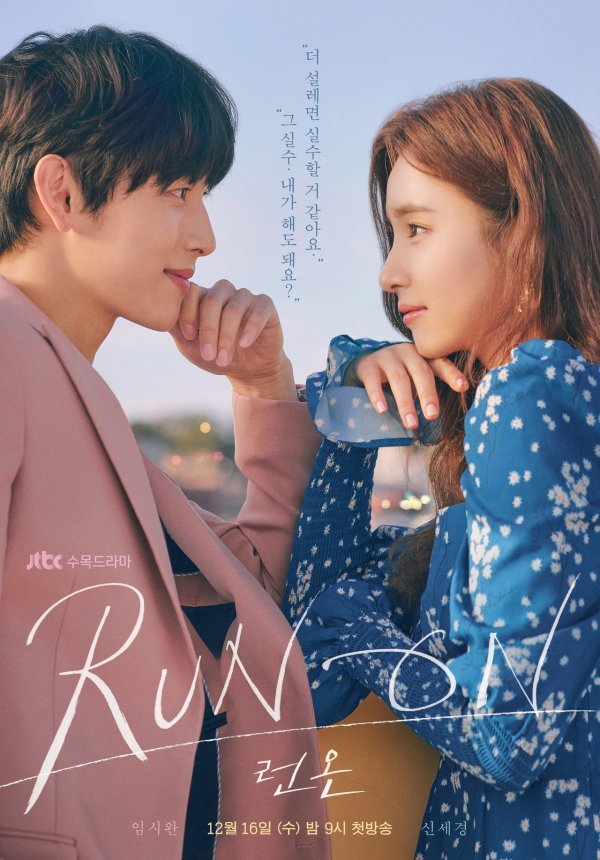 ---
Run On Premiere Week Recap
When Oh Mi-joo (Shin Se Kyung) gets at the bad side of her professor, she agrees for a pro-bono interpreter job to secure an important project she has already started working on.
That job involves Ki Seon-gyeom (Im Si Wan) a national track and field athlete, who has a popular actress mom and a politician dad.
Although he has everything, he has yet to win first place in the race. Bound by a contract to an agency owned by Seo Dan-ah (Choi Sooyoung), he of course is expected to act in his best behavior all the time.
However, upon discovering his junior is being bullied by the other juniors in the team, he just can't help but advice the bullied to be brave. Unfortunately, not having the same status as he is, he can only take the bullying because he worries about his grandmother.
Reaching a tipping point after seeing Kim Woo-sik (Lee Jung Ha) battered and bruised, he beat his two juniors after sending Woo-sik to the hospital.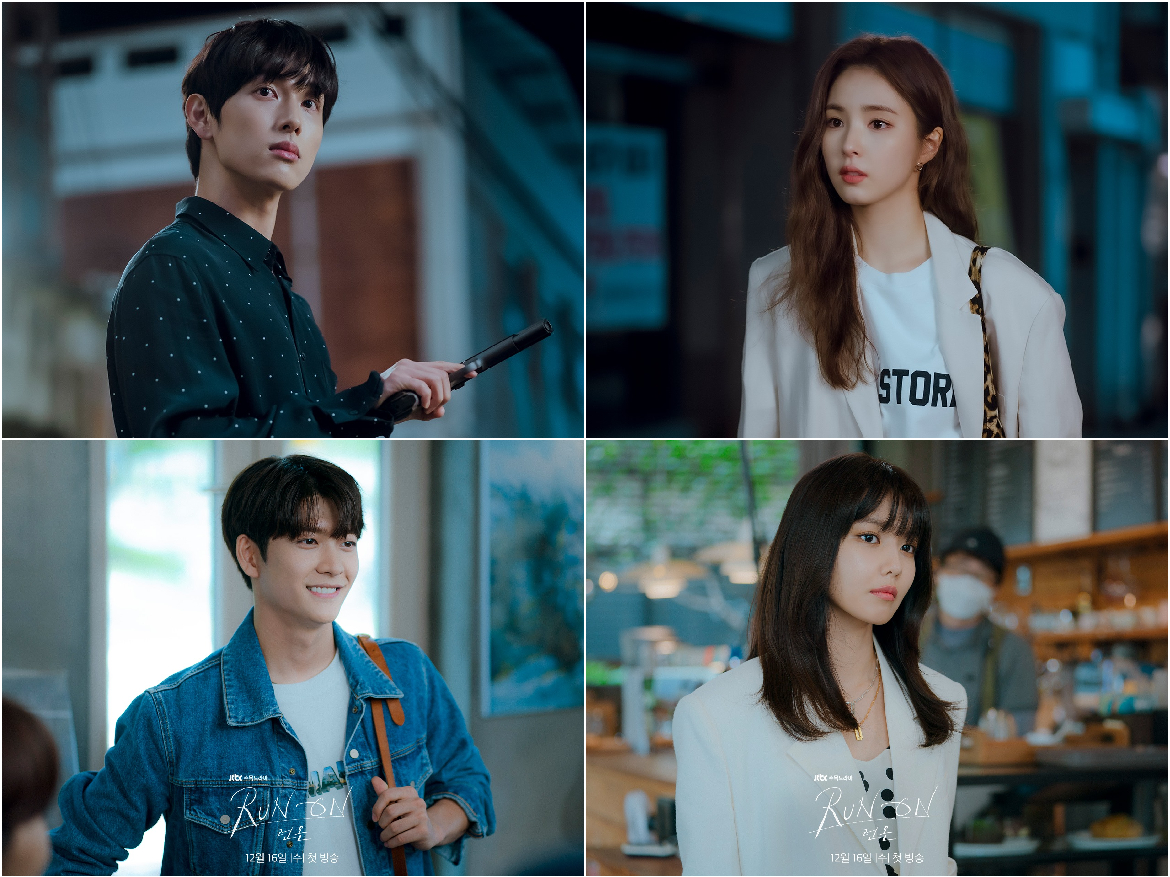 Seon-gyeom's Trouble Streak
Rushing to where their coach is, Seon-gyeom engaged in a heated argument with his coaches about keeping a blind eye to the bullying. He also meets Dan-ah to loop her in the situation and offers to pay for the damage in case it will affect his endorsements.
Learning the story from her celebrity athlete, Dan-ah knows just how to overturn the situation and make him a hero. It will also help in the recent front page controversy he had.
Prior to his dispute with the national team coaches, Seon-gyeom has been embroiled in a dating scandal with an actress, who even worked with his mom recently. But it has since been sorted out by the actress' agency.
Fated Encounters
Seon-gyeom and Mi-joo have been crossing paths. She was first noticed by him at a film festival where he escorted his mother. Later, he helped him secure a gun replica she bought, but was almost taken away by the seller who wants to get her money and the gun back.
Seon-gyeom, who is also skilled in javelin throw, asks Lee Yeong-hwa (Kang Tae Oh) to lend his architecture tube and throws it at the escaping baddie.
Upon subduing the bad guy, unfortunately, Seon-gyeom and Mi-joo were summoned to the police station for questioning which caused Seon-gyeom's failure to attend with his agency CEO.
Grateful for the help she received, she wants to repay his kindness. He gets her number agreeing he will call if he wants to eat.
Days later, they agree on a date when he can collect Mi-joo's promised treat to repay his help. Realizing he was super late, Seon-gyeom ran fast to where she is waiting. After watching a movie, they go for a drink and the athlete does have low alcohol tolerance it seems.
Mi-joo deduces tipsy Seon-gyeom would be in trouble, and her instinct was correct, as she finds him sitting on a sidewalk probably unaware of where he is.
At a parking lot, Seon-gyeom waits for Mi-joo in front of the actress' car who thinks he is causing trouble when their recent scandal has not even faded yet.
Annoyed at the loud discussion of the actress and her agency CEO, Seon-gyeom plants a kiss on Mi-joo's lips and declares that she is his real girlfriend.
---
Premiere Week Afterthoughts
I had booked Run On because of the actors, if the story will be nice, then that's just a bonus. This series is reminiscent of how I enjoyed the film Before Sunrise. If the casual talk of the lead love pairing in the second episode preludes to more engrossing chats as the story goes on, I think impatient watchers won't be able to appreciate it.
This season, we saw Korean drama plots focused more on healing drive. Run On is gearing to that direction with the lead characters' profession literally screaming to pour harsh and happy life lessons.
Choi Sooyoung in particular caught my attention with her depiction of Dan-ah. She is feisty, ambitious and unpredictable. Her lines are so far clever and classy; and blunt and piercing if needed. I hope Kang Tae Oh's role will be the exact opposite. His role was not highlighted much in the premiere week. But he has a reliable history of characters, so I'm banking this latest role will be added to the list.
Likewise, Seon-gyeom has got my attention with him being a pile of contradictions. He is rich and popular yet he pays no attention to it. He is awkwardly clueless to a lot of things normal people know about. That makes his character gravitating because he lives by his own rules and he knows not hating or hurting people is part of those rules.
What To Expect in Run On?
How love will blossom between the two love pairings is another highlight of this series. I like the character sketches and portrayals so far, so I hope the screenplay continues to entice with its smart writing.
Moreover, glimpses to the careers to be featured in the series would also stir engagement. Specifically since athlete and language translator are not jobs commonly depicted in K-Dramaland.
Run On is not spectacular at first sight, but given its simple premise and long dialogue scenes, it really moves to bank on how the characters will own to their roles, to convey the message of the series.
Run On airs on jTBC every Wednesday and Thursday.
Streaming Site: Netflix
Check out Episode 3 preview of Run On below.
---
Photos: jTBC