Featured
K-Drama Calendar: 2021 Korean Dramas To Look Forward To This Season
By
|
Never miss out any series in the roster of 2021 Korean dramas!
Bookmark this feature as we will constantly update this throughout the year along with the monthly list.
Hellokpop follows a slightly different calendar in consideration of some dramas aired in the month of December that crosses over to the new year.
Our  coverage includes 01 December 2020 to 30 November 2021 Korean dramas plus all series ending before 31 December 2021.
Additionally, daily/weekend family dramas and some web dramas we don't have video source access are not included.
In case you missed it, below are Hellokpop's 2020 list of must-watch Korean dramas, yearly drama picks and monthly list.
---
Now, here are confirmed 2021 Korean Dramas to keep tabs on this season.
December 2020 Korean Dramas
Lineup: Royal Secret Agent | Awaken | Live On | The Penthouse | Cheat on Me If You Can | Run On | True Beauty | Delayed Justice | Hush | Mr. Queen | The Uncanny Counter | Hera: The Goddess of Revenge | Please Don't Date Him | A Love So Beautiful | Lovestruck in the City |
---
---
January 2021 Korean Dramas
Lineup: She Would Never Know | Love (ft. Marriage and Divorce)
---
February 2021 Korean Dramas
Lineup: L.U.C.A.: The Beginning | River Where The Moon Rises | Times | Monster | Sisyphus: The Myth | Hello, It's Me! |
---
---
Confirmed 2021 Korean Dramas Without Airing Date Yet
KBS 2TV 2021 Korean Dramas
Going all out in youth themed series, KBS has already confirmed its roster of 2021 Korean dramas with themes that celebrate being young and chasing dreams. Aside from the networks long-running "school series" franchise, its pipeline targets stories specific to young people. Its two upcoming series are also debuting popular K-Pop idols.
Dear M
Billed to be a campus romance, the series is top-billed by Park Hye Soo, NCT's Jaehyun, Bae Hyun Sung and Noh Jung Ui.
Dear M chronicles the lives of students at Seoyeon University. Their lives are turned upside down by the mention of a mysterious person named "M" in the school's newspaper. The anonymous article changes the romances between the main characters due to "M", leading many to search for "M"'s true identity.
The drama intrigues many as it based in the same worldview as the show Love Playlist, which drew a cumulative 500 million views, an incredible milestone achievement for web dramas.
---
Imitation
Based on a popular webtoon of the same name, Imitation threads on various idol groups including the top star "La Lima", the complete-package "SHAX", the growing "Tea Party", as well as the passionate "Sparkling".
Jung Ji Soo, Minseo and Lim Na Young are set to form the group Tea Party. Portraying top star La Lima is Park Ji Yeon.
Lee Jun Young, ATEEZ' Jongho will be joined by SF9's Kang Chan-hee and Hwi Young to give life to top idol group SHAX.
Lastly, Lee Sung Woong and ATEEZ members Seonghwa, Yunho and San are going to be the earnest idols Sparkling.
First serialized in 2014, its cumulative webtoon views have presently exceeded 4.6 billion views. Recently, it was cited at The 2020 Korea Contents Awards.
---
School 2021
Initially slated to broadcast last year, this Kim Yo Han starrer is a role tailor-fit for him. He plays Kim Tae-jin, a Taekwondo player. Being a real-life Taekwondo player before venturing to entertainment makes the character suits him the best.
In the series, Kim Tae Jin has won various medals as a national taekwondo athlete at the junior level. But his life takes a drastic turn when his father's business goes bankrupt. To add to his misery, Kim Tae Jin also sustains a critical injury in his ankle. He has no choice but to change his career and enroll at a technical high school.
---
Daebak Real Estate
For their newest venture, Jang Na Ra and Jung Yong Hwa are going to traverse the world of real estate with a twist!
KBS 2 TV's newest mid-week drama titled 대박부동산 Daebak Real Estate (LT), revolves in the story of a real estate agent who cleans properties haunted by wandering ghosts.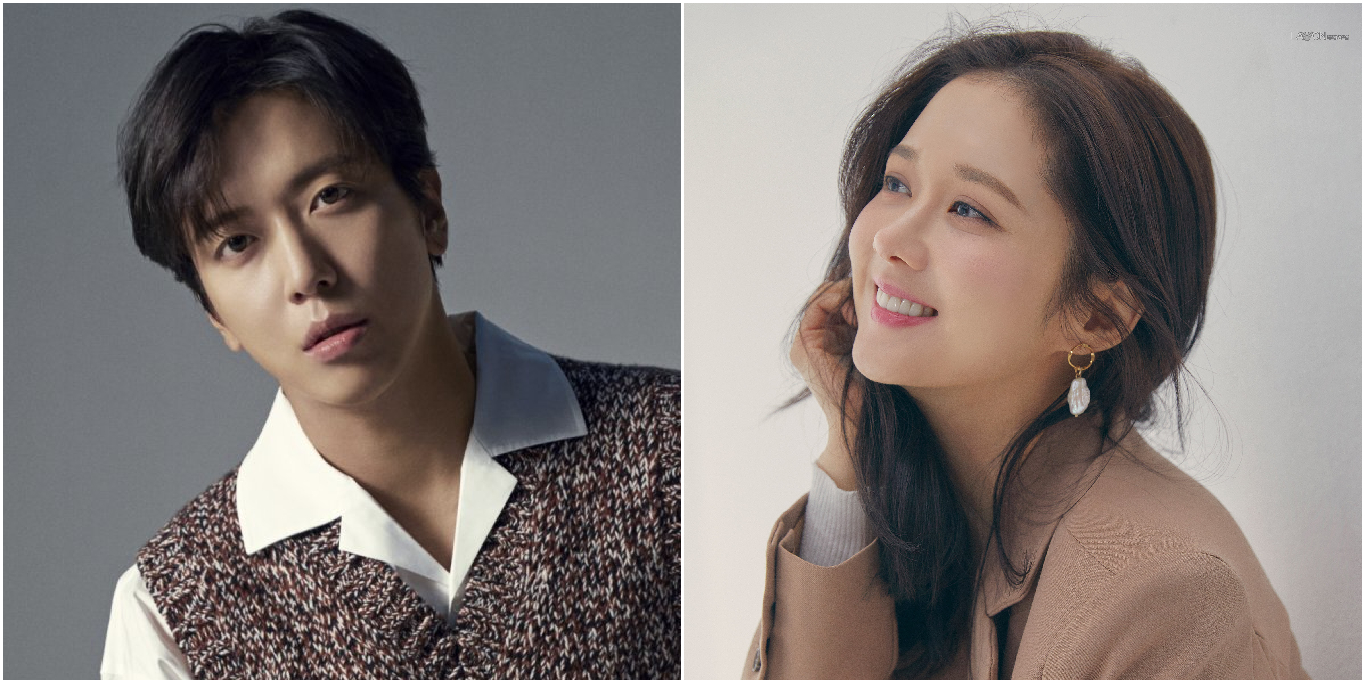 ---
Youth of May
Rising actors Lee Do Hyun and Go Min Si scored another anticipated series on KBS camp. Thus, reuniting them after their stint in Netflix original series, Sweet Home.
But this time around, they will really frolic in saccharine and emotional moments in Youth of May. Billed as "retro melodrama", it is scheduled for broadcast on KBS 2TV in the first half of 2021.
It depict the stories of young people running toward their destiny without knowing that a whirlwind of history is coming to them. The series will most likely loosely based in the events of Gwangju uprising that happened in May 1980. Joining the main cast of Youth of May are Lee Sang Yi and Geum Sae Rok.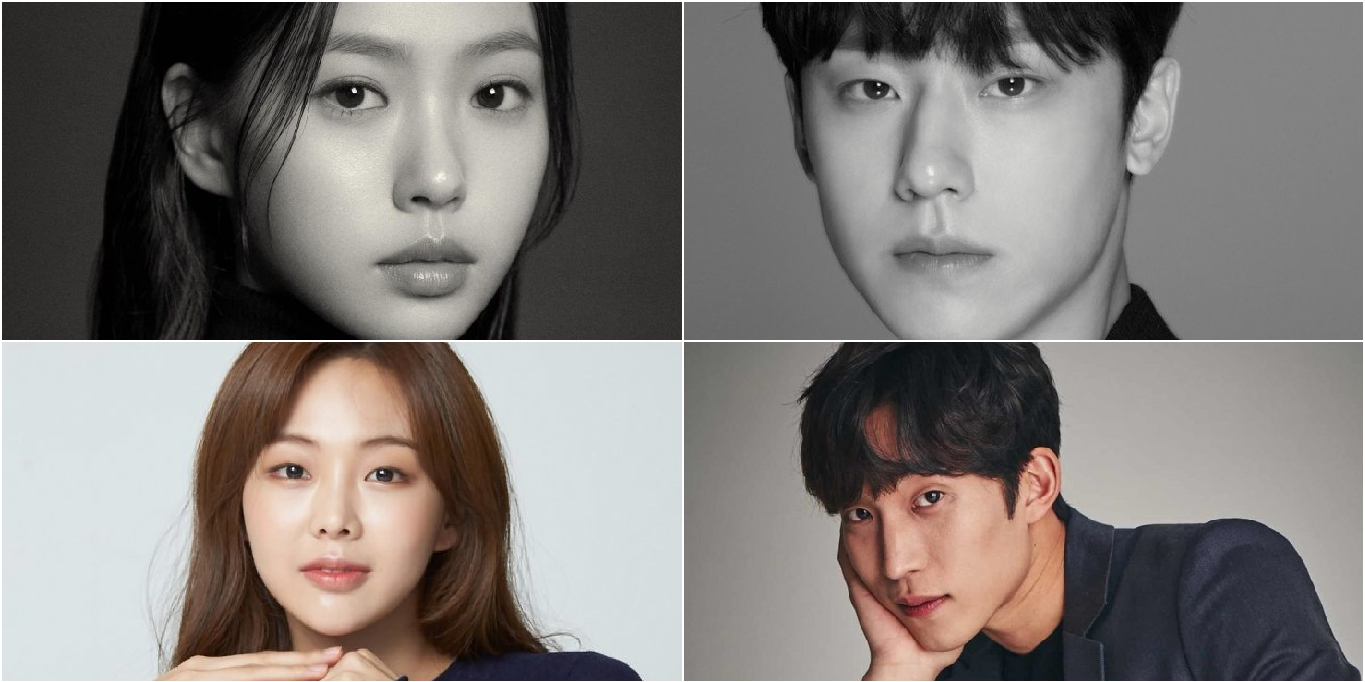 ---
---
MBC 2021 Korean Dramas
MBC has a variety of stories to launch this season. Its highly-anticipated historical production is also underway.
Oh! Master
Cohabitation plus romantic comedy make Oh! Master such a highly-anticipated treat especially for rom-com cravers. Playing the role of a best-seller thriller writer who does not have a relationship is Lee Min Ki. Nana takes the role of rom-com actress who ironically struggles in romantic relationship.
It is a work that makes you look forward to a sweet yet heartwarming romantic comedy. Writer Jo Jin Guk (Soulmate, Fated to Love You) pens the script. Director Hyun Sol Ip calls the shot of the production.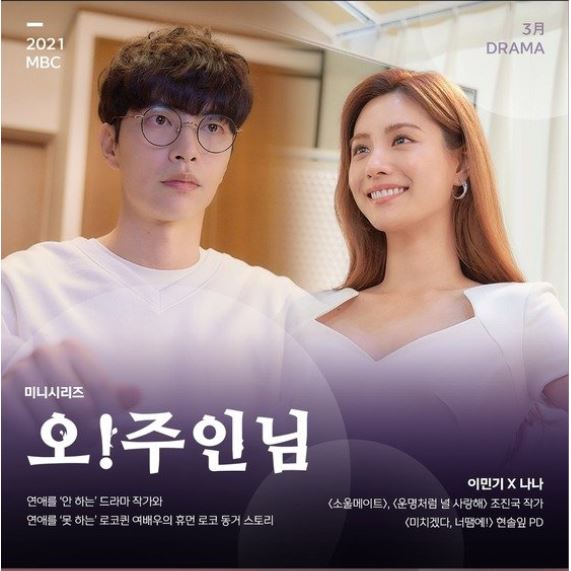 ---
Red Cuff of the Sleeve
In the tradition of MBC's iconic period dramas, comes Red Cuff of the Sleeve, aiming for a broadcast in the second half of the year. It is a dramatized novel of the same title and depicts an agonizing historical drama of unfulfilled love between King Jeongjo and Seong Ui-bin.
MBC is known for its classic and contemporary historical series loved by the audience. That includes Dae Jang Geum, Dong Yi, Queen Seondeok, Moon Embracing the Sun and Rookie Historian Goo Hae Ryung.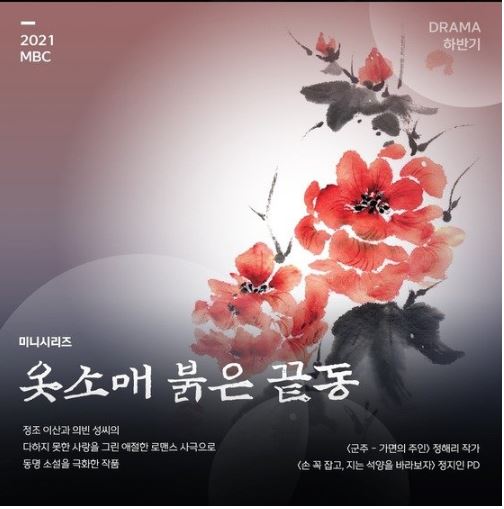 ---
Black Sun
In the second half of this year, the espionage action thriller Black Sun launches with reliable actor Namgoong Min.
For this drama, Namgoong Min takes the role of a skilled NIS agent who disappeared and returns to the organization to find an internal traitor who betrayed and pushed him to hell.
Black Sun is the winner of the 2018 MBC drama screenplay competition written by Park Seok Ho. It will be produced by MBC and Wavve investing 15 billion won for its 12-episode run. At the helm of the project is Director Kim Sung Yong of My Healing Love and Flowers of the Prison fame.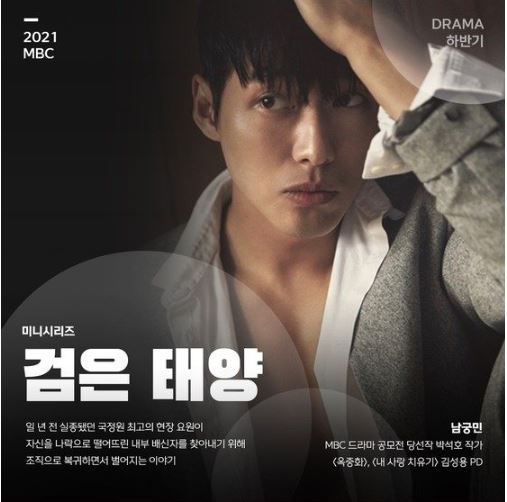 ---
---
SBS 2021 Korean Dramas
Healing dramas and historical series are on the scheduled plate of SBS which had an excellent roster last year. Will the network continue its successful run?
Deluxe Taxi
Providing revenge to people which the law can protect spins the story of new drama, Deluxe Taxi.
Lee Je Hoon, Esom, Lee Na Eun and Kim Eui Sung are set to banner Deluxe Taxi on SBS next year. It is based on a webtoon of the same title.
Leading the production is director Oh Sang Ho (Doctor Detective), with production companies Studio S and Group 8 backing up the project. Penning the script is Park Jun Woo who worked on the screenplays of films Fabricated City and Code Name: Jackal.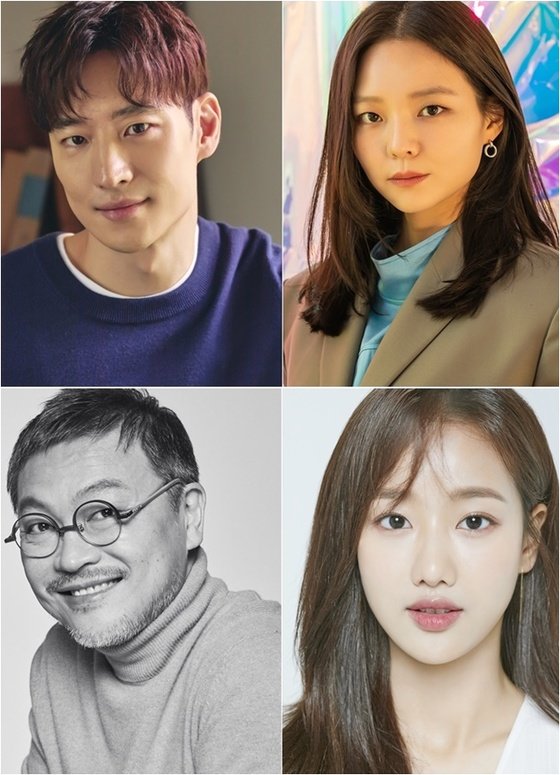 ---
Joseon Exorcist
Billed to be a historical series, it depicts the bloody fight of humans to protect the people against evil spirits who use human desire to cause chaos in Joseon.
Taking an imaginative spin, Joseon Exorcist goes to the premise of how King Taejong confronts a strange entity trying to reign over humans. A bloody fight begins when the evil spirit, who has been thoroughly sealed by Taejong, resurrects in the land of Joseon full of people with weak desires.
Fusing martial arts and exorcism, Joseon Exorcist aims to present King Taejong's struggle to remove the remnants of corruption to establish a strong foundation.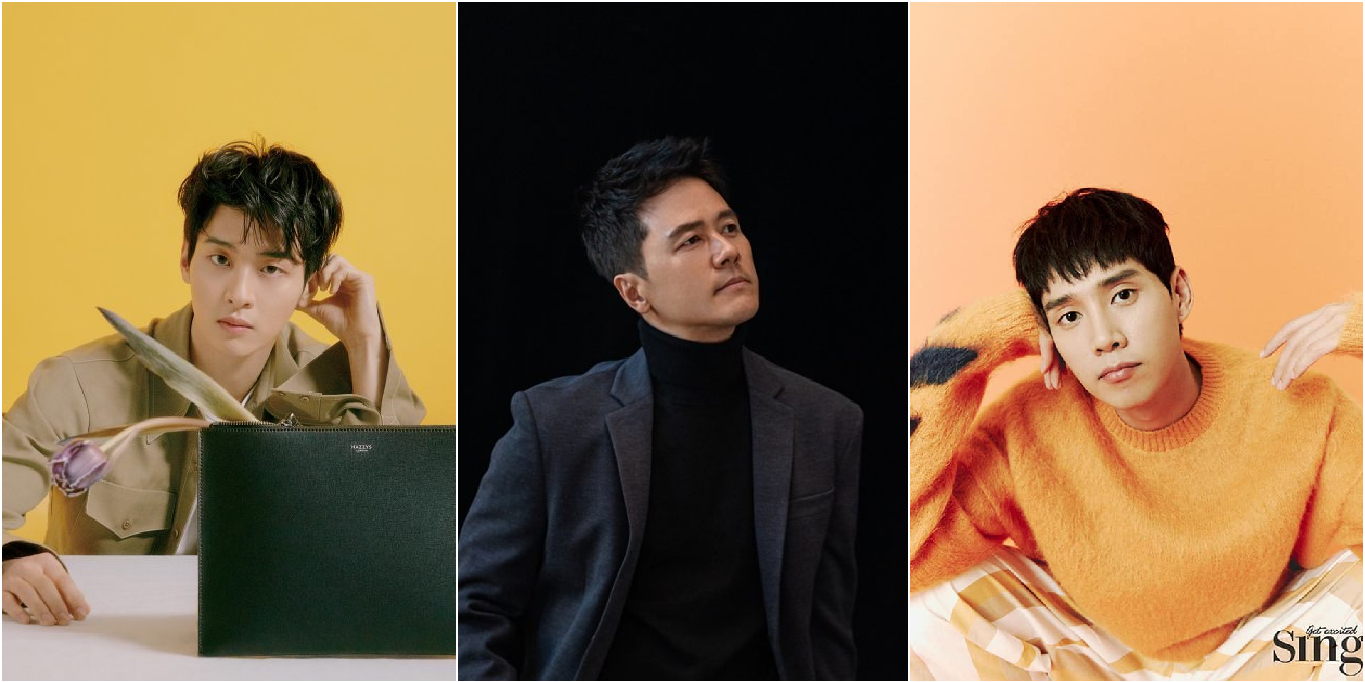 ---
Racket Boys
Oh Na Ra leads this new series about a coach of a badminton middle school club. Portraying Ra Young-ja, she is a living legend in the badminton world and the nation's No. 1 junior high school coach for badminton.
Powered by formidable creative team, expectations are high for this upcoming series. PD Jo Young Gwang (Innocent Defendant, Heart Surgeons) teams up with writer Jung Bo Hoon who penned Prison Playbook.
---
Red Sky
Dubbed as fantasy-romance, it traverses the story of Hong Cheon Ki, the only female painter in Joseon era. It is based from the novel of Jung Eun Gweol who also penned novels The Moon Embracing the Sun and Sungkyunkwan Scandal. Both novels were adapted to well-loved Korean dramas.
The series is helmed by PD Jang Tae Yu of Deep Rooted Tree, My Love From The Star and Hyena fame. Writer Ha Eun will do the drama screenplay.
---
Why Oh Soo Jae?
Seo Hyun Jin takes another teacher role. This time, she portrays Oh Soo Jae, a professor in a law school. Hinting her new character to be a 180-degree change from her previous roles, the actress preps to her bizarre professor role.
---
---
OCN 2021 Korean Dramas
Living up to its reputation, OCN has already lined up two enthralling narratives for its selection of 2021 Korean dramas.
Times
Scheduled to run for 12 episodes, Times will be the first weekend drama for OCN.
It features a time warp premise about a man and a woman living in different timelines. Living five years apart, they will connect to save the looming death of the nation's president.
Confirmed for the main cast are actors Lee Seo Jin (Trap, 3 Meals a Day) and Lee Joo Young (Itaewon Class, Baseball Girl). They will be joined by seasoned actor Kim Yeong Cheol (My Country) and actress Moon Jung Hee (Search)
---
Dark Hole
Touted as an action-thriller drama, Dark Hole traverses the desperate survival of people against mutants that were mysteriously created by inhaling cryptic dark smoke from a sinkhole. To be directed by Kim Bong Ju, the project will be written by Jeong Yi Do.
The series is OCN's fifth installment for its well-received and ingeniously crafted dramatic cinema project. It combines the format of a movie and drama and runs for 12 episodes. Following Trap, Hell Is Other People, Team Bulldog: Off Duty Investigation and Search; the new series aims to continue its impressive streak.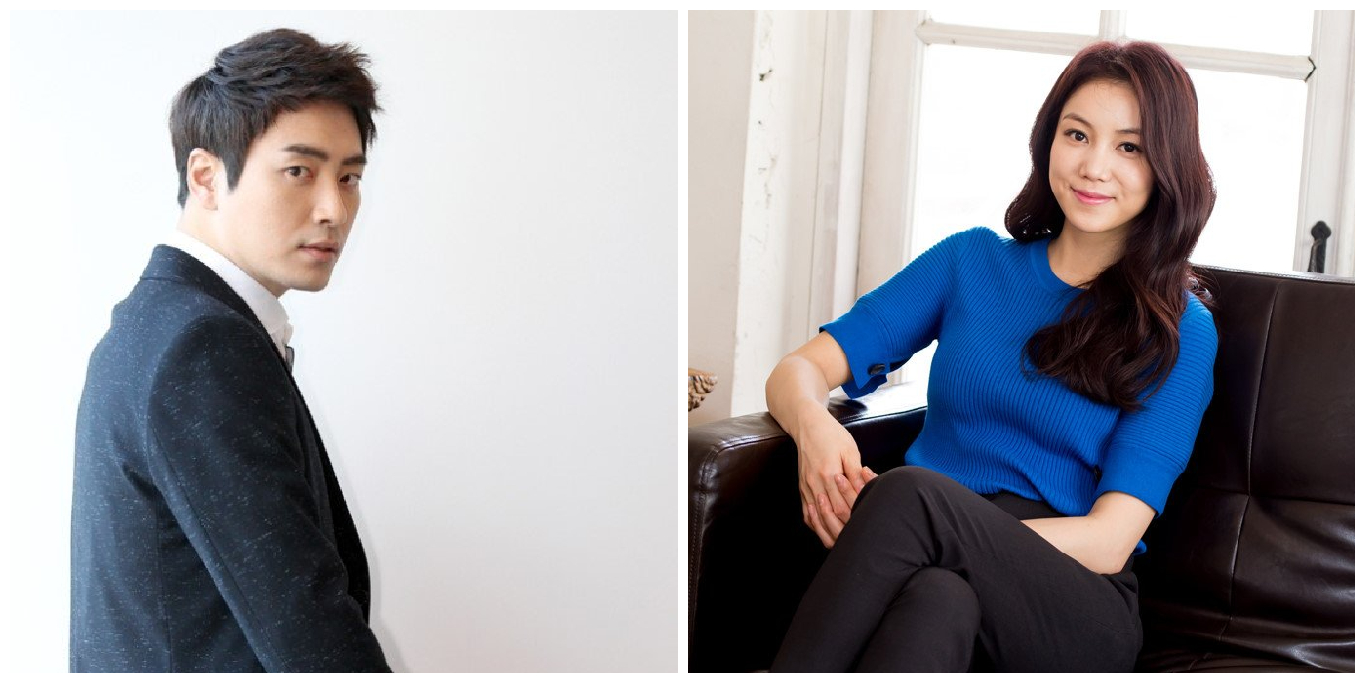 ---
---
tvN 2021 Korean Dramas
Imaginative stories and star-studded series are expected to parade on tvN!
Note: Season 2 of Hospital Playlist is also in the broadcast plan of tvN this season.
L.U.C.A.: The Beginning
Targeting a new genre horizon, LUCA: The Beginning is keen on achieving perfection with its talented cast roster!
Slated on Monday-Tuesday spot of tvN, the series begins its first broadcast on the first of February. Marking Kim Rae Won's small screen comeback after two years, he is paired up with Lee Da Hee.
Billed as spectacular chase action film, the series combines the concept of genetics and evolution to its compelling narrative.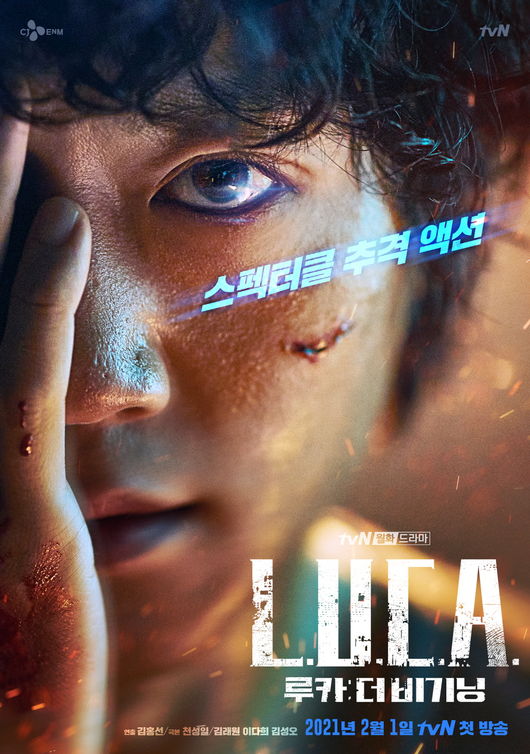 ---
My Roommate is a Gumiho
Jang Ki Yong and Lee Hyeri are set to picture the endearing drama, My Roommate is a Gumiho, an adaptation of popular webtoon, Live Together!
Chronicling the story of a handsome yet really old gumiho who has been trying to become a human for over 900 years, the popular Naver webtoon boasts a rating of 9.97% since its serialization in 2017.
Written by Baek Sun-woo and Choi Bo-rim (What's Wrong with Secretary Kim), and directed by Nam Sung-woo (Kkondae Intern), the series is jointly produced by leading production companies Studio Dragon and JTBC Studio.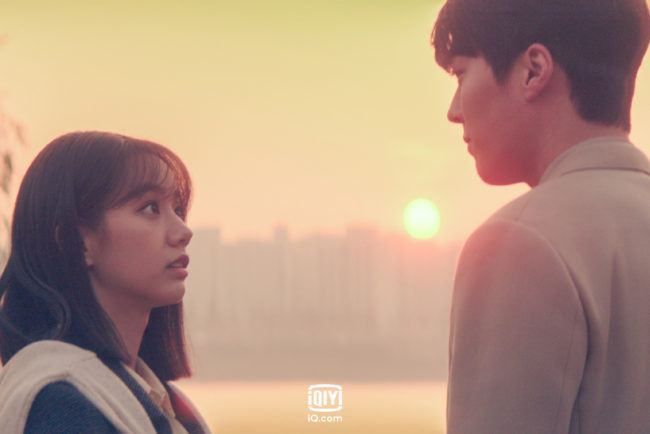 ---
Mount Jiri/Cliffhanger
Featuring scenes of activities such as rescue operations of visitors by national park ranger, Mount Jiri also highlights the protection of the ecosystem.
Jun Ji Hyun preps to play the role of Seo Yi Gang, the best ranger at Mount Jiri National Park. She knows the vast mountain park like the back of her hand. By instinct, she knows every nook and corner; as well as tattered roads, rock walls and cliffs.
Transforming to Kang Hyun-jo, a new ranger at Mt. Jiri National Park is Ju Ji Hoon. He is a former army captain who has a secret that no one can tell. Rounding up the main cast are respected character actors Sung Dong Il and Oh Jung Se.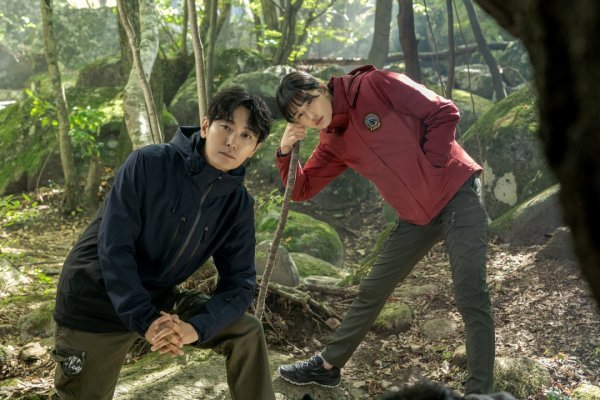 ---
One Day Destruction Came Through My Front Door
tvN seems know no moderation in tapping such talented cast for its new series top-billed by Park Bo Young and Seo In Guk!
Because hey, joining them are Lee Soo Hyuk, Kang Tae Oh and Shin Do Hyun, actors who are synonymous to "immersive portrayal". Directed by Kwon Yong Il and penned by Im Meari, the series is co-produced by Studio & New and Studio Dragon.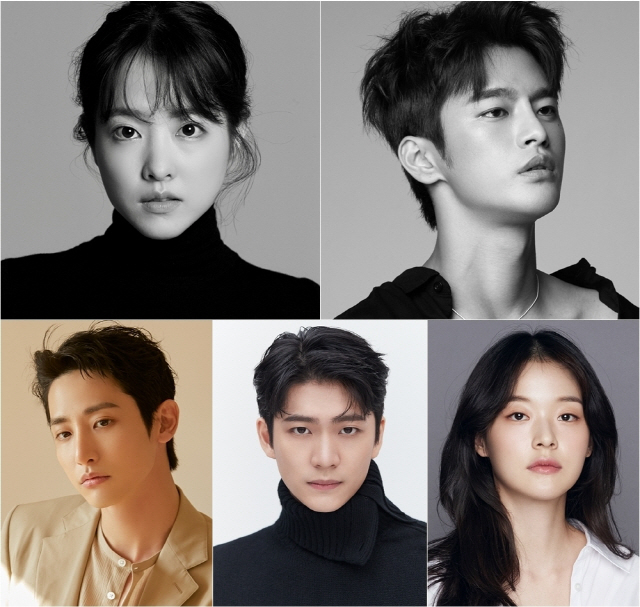 ---
Navillera
Based on a webtoon of the same title, Navillera (Like Butterfly) tells the heartwarming friendship story that bloomed between of a 70-year old postman and a 23-year old young man who both love ballet.
The cast includes Park In Hwan, Song Kang, Na Moon Hee and Hong Seung Hee.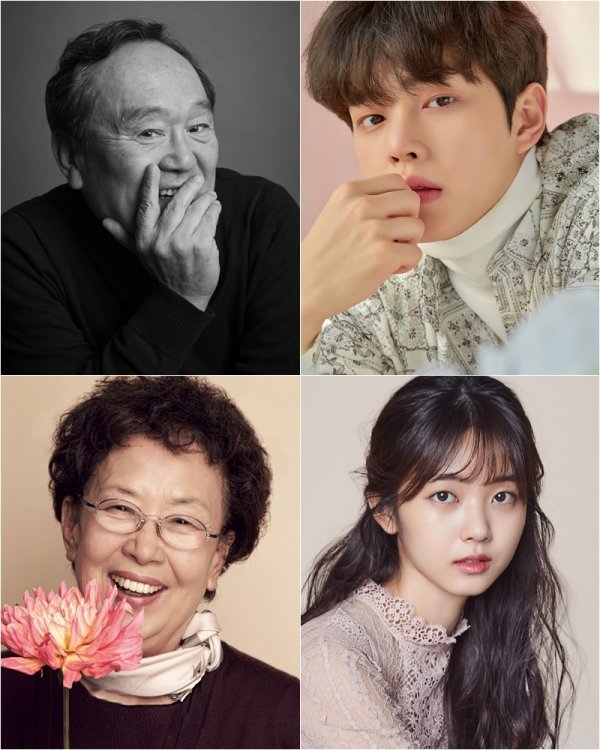 ---
Mouse
Top-billed by Lee Seung Gi, Lee Hee Joon, Park Joo Hyung and Kyung Soo Jin; tvN's crime chase drama narrates the story of a local policeman chasing after a notorious psychopath. Rounding up the cast are Ahn Jae Wook, Kim Jung Nan, and Pyo Ji Hoon (P.O).
Directing the production is Choi Jun Bae (Come and Hug Me). Penning the script is Choi Ran who worked on Black and God's Gift: 14 Days previously.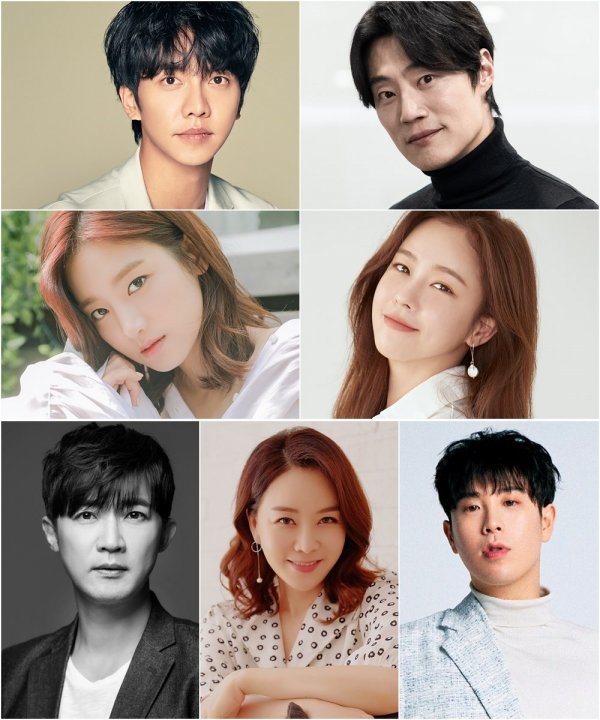 ---
Vincenzo
Headlined by Song Joong Ki, Jeon Yeo Bin and Ok Taecyeon; the series paints the story of fierce dark heroes. Their fiery actions fight variety of villains that can never be punished by existing law.
Aside from its solid main cast, Vincenzo is set to be helmed by Director Kim Hee Won. Her recent lauded works include The Crowned Clown and Money Flower. Penning the script is Park Jae Bum of The Fiery Priest and Good Manager fame. Screenwriter Park has created such a unique trademark in the black comedy genre and is expected to notch a society-focused black comedy with plethora of dimensions.
Boasting a remarkable cast roster, Vincenzo taps Song Joong Ki as its prime hero. Transforming to the role of a mafia consigliere, he takes the role of Vincenzo Casano, a brutal strategist and lawyer of a mafia organization. Contrary to his sweet-looking visuals, he is quite a character, equipped with sharp negotiating skills and sound judgment to grasp his opponents.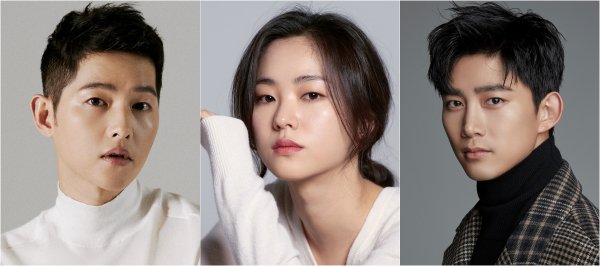 ---
Mine
Confirmed to top-bill the newest series revolving around strong women who escape the prejudice of the world, Lee Bo Young and Kim Seo Hyung are rightful owners of these new roles.
---
You Are My Spring
Four lives are set to be entangled in a building where a murder case took place. That's the rough sketch of tvN's new series, You Are My Spring.
Top-billed by Seo Hyun Jin, Kim Dong Wook, Yoon Park and Nam Gyu Ri, the series targets first half of 2021 broadcast date.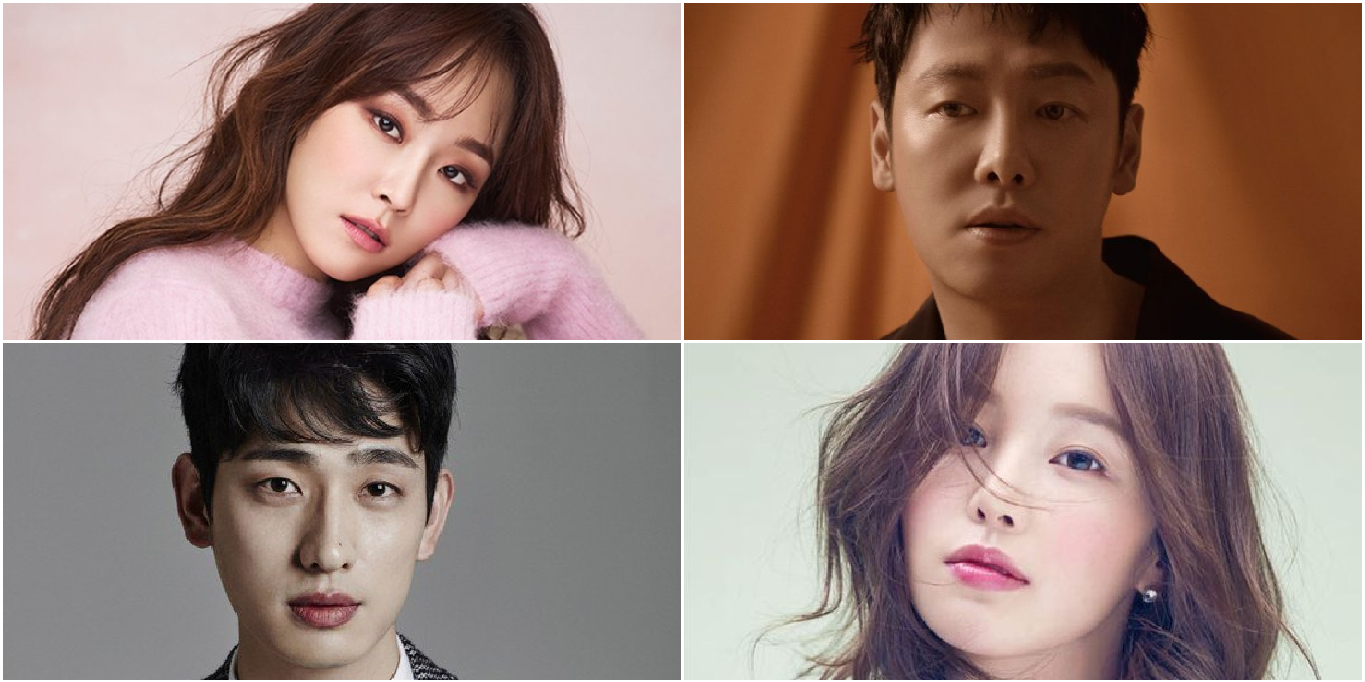 ---
---
JTBC 2021 Korean Dramas
Celebrating its 10th year anniversary, expect to rain with amazing stories on JTBC!
Sisyphus: The Myth
Dubbed as cryptic fantasy series, Sisyphus: The Myth promises a high-quality story. It plans to present a new paradigm of drama genre with innovative cinematography and a solid screenplay that transcend time and space.
Orchestrating the series is Director Jin Hyuk. His drama portfolio boasts favorites including The Legend of the Blue Sea, Doctor Stranger, The Master's Sun and City Hunter to name a few. Working on the script are writers Jun Chan Ho and Lee Je In.
---
Monster
Dubbed as sophisticated psychological thriller, 괴물 Monster depicts the story of two detectives who get entangled with a cryptic serial killer case. It aims a first half of 2021 broadcast date.
To be directed by Shim Na Yun who was praised for youth drama, At Eighteen, the script will be worked on by Kim Soo Jin. Writer Kim has been well-received for her previous works including The Light in Your Eyes and Mad Dog.

---
A Person Who Looks Like You
Produced by JTBC Studio and Celltrion Entertainment, the series is sketched on a ruminative note about two women of contrasting fortune. Confirmed to play one of the heroines is Go Hyun Jung who will be making her drama comeback after two years.
She plays the role of a woman in the pinnacle of life and career success after overcoming her youth days of hardships and poor life. Then, when she meets a woman who makes even poverty look like a shining ornament, her life changes completely.
Shin Hyun Bin (Hospital Playlist) and Kim Jae Young (Secret Boutique) are both confirmed in the main cast.
Yoo Bora (Secret Love, Rain or Shine) pens the screenplay that will be directed by Im Hyun Wook. Casting is still on-going for the series.
---
Fly High Butterfly
Produced by G&G Production and JTBC Studio, Fly High, Butterfly tells the story of hair designers and interns. They brightly transform the customers into "butterflies" in a beauty salon.
In charge of the production is director Park Yeon Sun who is lauded for her work in the two seasons of Hello, My Twenties and iconic melodrama Alone in Love. Penning the script is writer Kim Da Ye.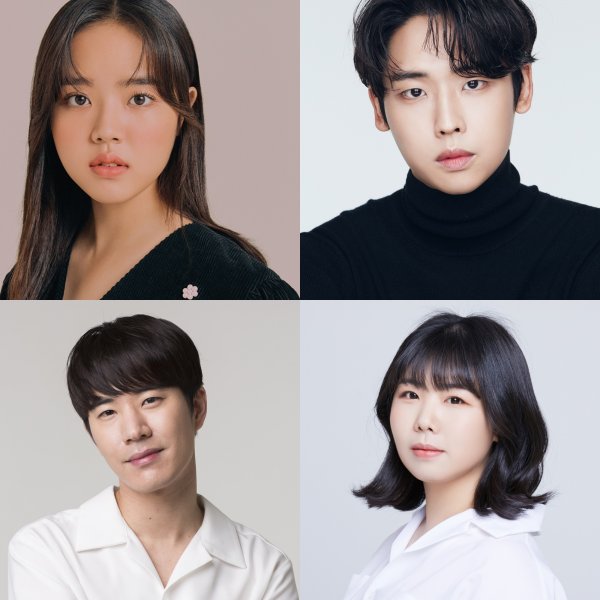 ---
Monthly House
JTBC's upcoming urban-set series, Monthly House, starring Jung So Min and Kim Ji Suk has announced an interesting premise! It sheds light to varying perspectives of how people prioritize house ownership.
Slated to be released in the first half of 2021, Monthly House introduces the story of a man who likes buying houses and a woman who prefers renting house. The series takes on the topic of "owning or renting a house", which is a nagging concern for people living in Korea and anywhere in the world.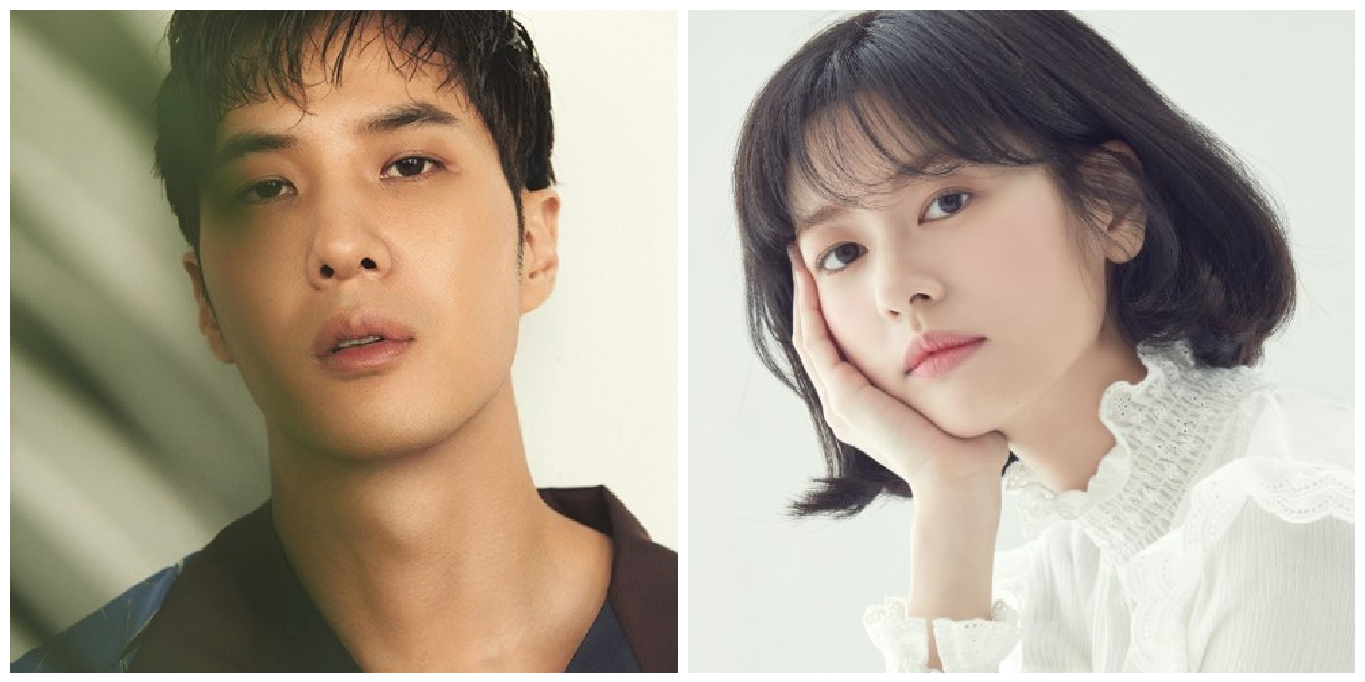 ---
Law School
A campus mystery ensues as Korea's top law school professors and students become entangled in an unexpected incident. as well as a process in which prospective lawyers realize the truth, law and justice through the bloody, sweaty, and bloody survival of the law school.
Marking his small screen comeback, esteemed actor Kim Myung Min portrays a criminal law professor. Likewise, returning to dramaland is actress Ryu Hye Young, who portrays freshman law school student. She suffers constant deprivation, but realizes the mission of a lawyer with her unique passion.
Kim Bum (Tale of the Nine Tailed) also plays rookie law student with perfect talent, and a good-looking appearance. Lastly, Lee Jung Eun (Parasite) suits up as civil law professor.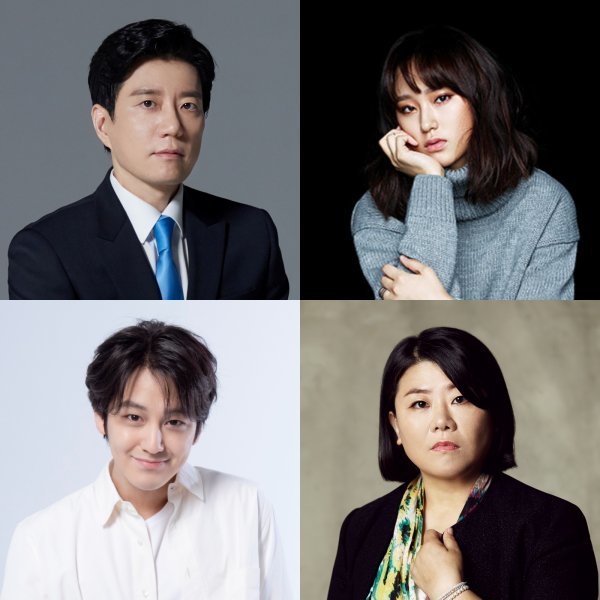 ---
River Where The Moon Rises
Kim So Hyun, Ji Soo and Kang Ha Neul sealed their appearances in one of the most anticipated work of 2021.
Backed up by producing director Yoon Sang Ho, River Where The Moon Rises (literal translation) is derived from Goguryeo historical folktale of Ondal and Princess Pyeonggang.
PD Yoon has recently worked on acclaimed historical productions, Kingmaker: The Change of Destiny, Different Dreams, and Saimdang: Memoirs of Colors. Penning the script is Han Ji Hoon whose portfolio includes KAIST, Time Between Dog and Wolf and Woman of 9.9 Billion.
---
Snowdrop
Decking quite a challenge, Jung Hae In preps up for a thriller-historical drama project!
Taking the lead role of Snowdrop, Jung Hae In has quite a task to take. Aside from his first period drama appearance, his new collaboration is with the writer-PD tandem of sleeper hit jTBC drama, SKY Castle.
With confirmed main cast and creative team backing up Snowdrop, expectations are heightened for this new series set in 1987 Seoul.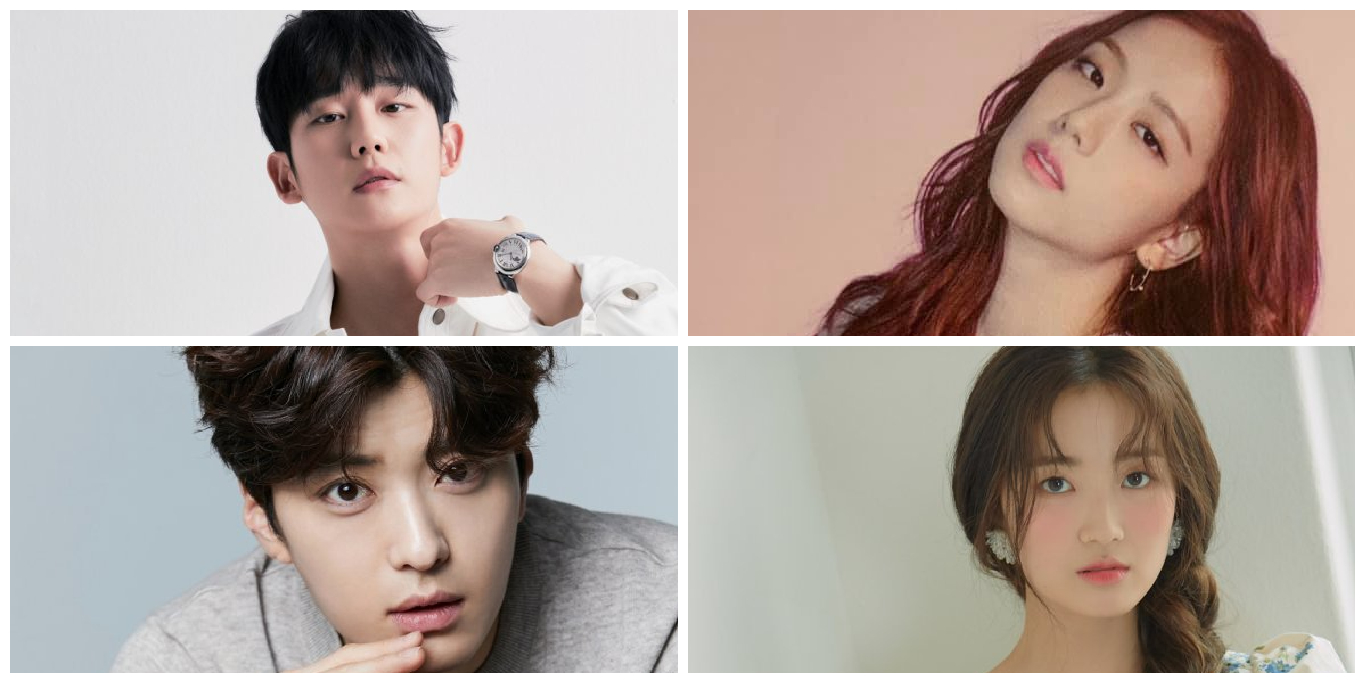 ---
Undercover
Ji Jin Hee and Kim Hyun Joo are reuniting after five years since the lauded series, I Have a Lover.
This time, they will be playing a married couple role. Based on BBC One series written by Peter Moffat and directed by James Hawes, Undercover tells the story of a human rights lawyer persistently seeking justice and her husband hiding a secret from his past.
For its Korean remake, Undercover takes the lead actors to fight against the mighty forces that control the country on the grounds of profit. Thus, a fierce battle begins to defend love and justice. Joining Ji Jin Hee, and Kim Hyun Joo in the main cast are Yeon Woo Jin and Han Sun Hwa.
Additionally, Park Do Sik, Park Kyung Ri, Han Bo Bae, Yoo Seon Ho and Lee Jae In round up the roster of cast members.
It is expected to dig deeper into the story of what is right and wrong, delving into the realities of power and multifaceted greed of human beings. Director Song Hyun Wook of Beauty Inside and Another Oh Hae Young will call the shots for the drama.
---
---
MBN 2021 Korean Dramas
Bossam: Stealing Fate
Starring Jung Il Woo and Kwon Yuri, the period drama is set in Joseon dynasty under the reign of Prince Gwanghae.
MBN's first historical drama, 보쌈 – 운명을 훔치다  Bossam Stealing Fate is confirmed for spring airdate.
---
---
Netflix Original Series
Love Alarm Season 2
In October 2019, the second installment was officially announced with a video from the lead cast. The first season introduced the story of Jojo.
Riding on the trend of viral mobile apps, Netflix's very own original series Love Alarm centers around the "JOAlarm" or the "Love Alarm". The app notifies its users when there is someone who likes them within a 10 meter radius. The app connects directly to the users' hearts, which somewhat proves its authenticity.
It quickly becomes a social phenomenon. While everyone talks about it and uses it to test their love and popularity, Jojo is one of the few people who have yet to download the app. However, she soon faces a love triangle situation between Sun-oh whom she starts to have feelings for, and Hye-young, who has had a huge crush on her.
The first season ends with Jojo (Kim So Hyun) hoping to unlock the shield on her love alarm app, while running into Sun-oh (Song Kang) and his girlfriend Yuk-ji at a Love Alarm 2.0 launch event where Hye-young (Jung Ga Ram) also rushes to find Jojo.
---
Kingdom: Ashin of the North
Kingdom: Ashin of the North is a sidequel from Kingdom season two and a backstory about the cryptic character Lee Chang's group encountered on their journey north to discover the origins of the infected.
This traces to the appearance of Jun Ji Hyun. She takes the role of Ashin who intrigued the audiences after being shown at the end of Kingdom season two.
Lezhin Studio will be producing two series D.P. and Hellbound bound to Netflix. Whether it will be broadcast this year is yet to be confirmed.
Aside from that; Undercover, Round Six, The Silent Sea and Move To Heaven might be also slated this season, but still awaiting confirmation.
---
Source/Photos: KBS | SBS | MBC | tvN | Netflix