Featured
Korean Dramas On Viu August 2021: "Police University," The Road: Tragedy Of One," "The Devil Judge" & More
By
|
Viu brings Viu-ers binge-worthy rom-com and legal dramas to stream and to enjoy this July & August!
The Hongkong-based streaming platform, Viu, adds fierce and bold dramas to check out this month.
Currently, The Devil Judge and The Penthouse 3 are stories not to be missed. In case you missed recent dramas Doom At Your Service, Youth of May, Taxi Driver and Sell Your Haunted House; you definitely should add it to your Viu watchlist.
---
Police University
Awaited synergies between Cha Tae Hyun, Jung Jin Young, and Jung Soo Jung unveils this August 10. 
The National Police University opens its doors and introduces the fate police students faces. Furthermore, Police University narrates the story of a professor and student that unites to investigate a case.
Yoo Dong Man, played by Cha Tae Hyun, is a detective and professor with 20 years of experience in the field.
He then teams up with Kang Sun Ho, portrayed by Jung Jin Young, to solve a chaotic case. 
Moreover, Kang Sun Ho adds fresh and charming visuals as a former computer hacker. 
Lastly, the awaited actress, Jung Soo Jung, transforms into an aspiring police officer. Her fierce and lovely character as a judo trainee is what everyone anticipates.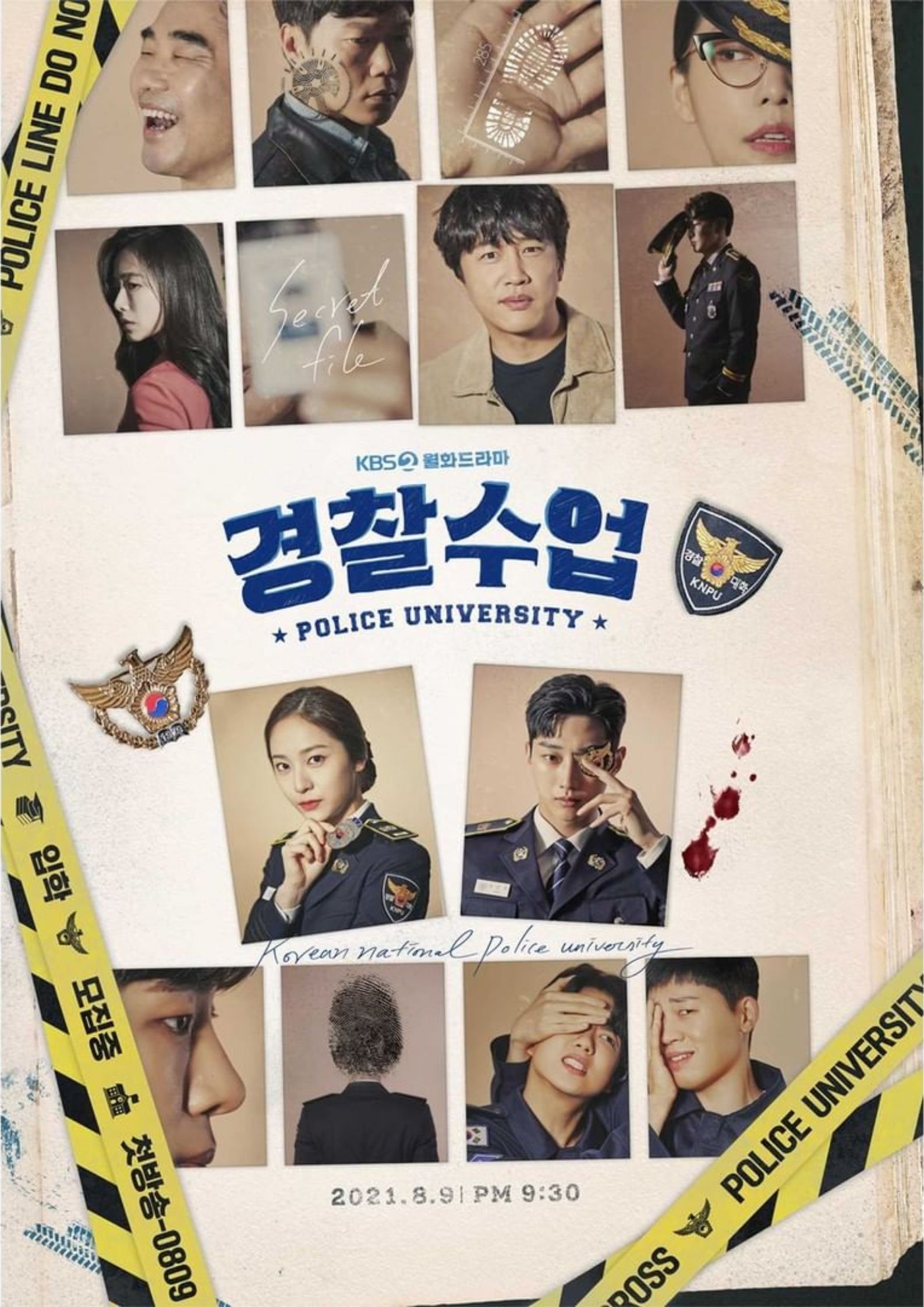 ---
The Devil Judge
The Devil Judge starts serving justice last July 4. It tells the story of the fierce and bold "Devil Judge" who seeks peace and justice.
Actor Ji Sung turns into a fearless trial judge, Kang Yo Han. He got his nickname as the "Devil" because of his ruthless and mysterious character. 
In the midst of the dystopian society, Yo Han creates a rivalry with Jung Sun Ah (Kim Min Jung). The actress also transforms into another fierce character as the director of a corporate social responsibility foundation.
Furthermore, Kim Ga On (Park Jin Young) opposes the justice Kang Yo Han serves. He noticed how Yo Han leads the courtroom, making him curious about its system. 
Mark your calendars and make sure to catch these thrilling and exciting dramas exclusively on the Viu.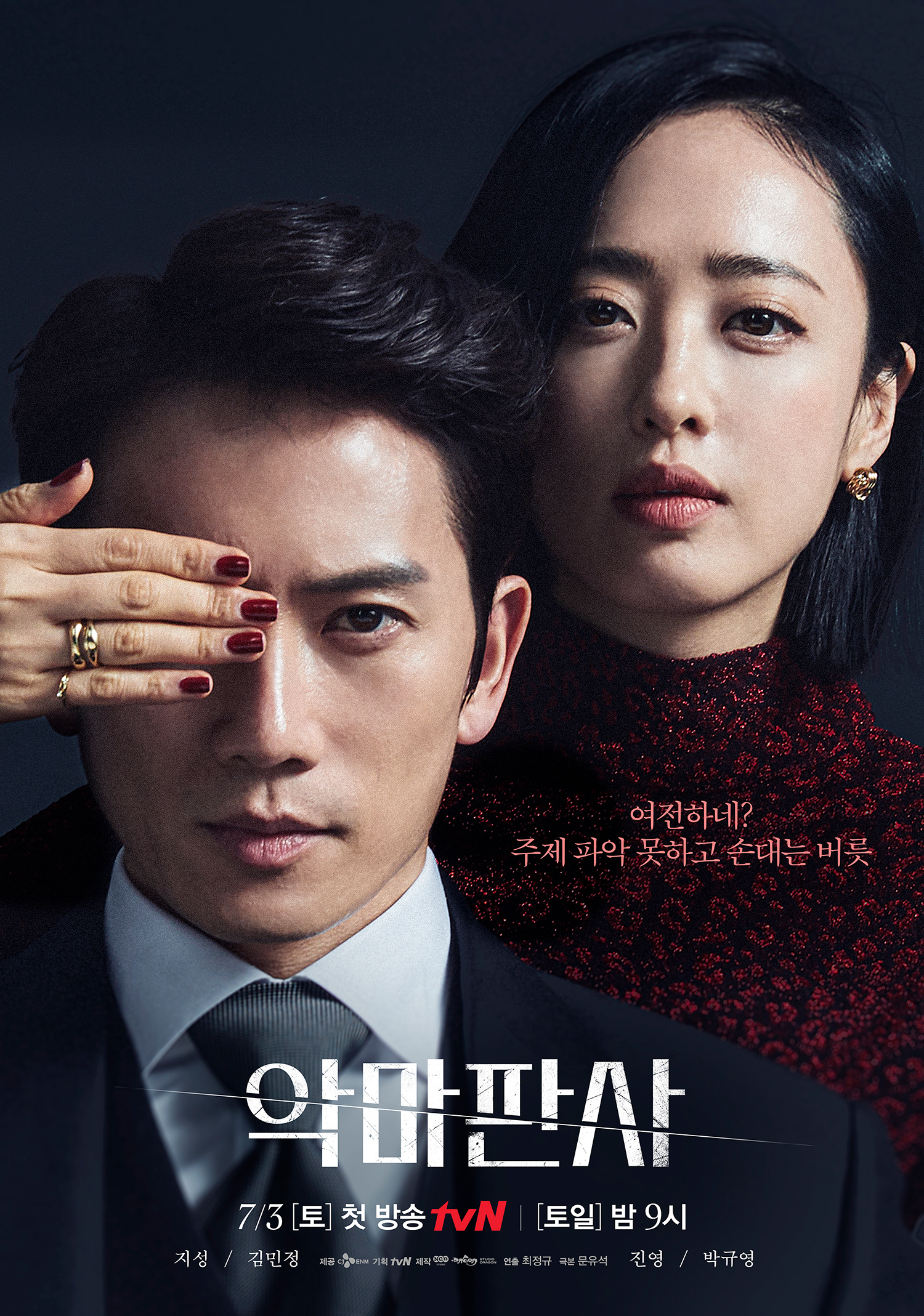 ---
The Road: Tragedy of One
Adapted from the novel "One Tragedy" by Norizuki Rintaro, the series is a gripping story of the secrets, desires, guilts, and salvation of affluent residents who live at "Royal the Hill".
Baek Soo Hyun (Ji Jin Hee) is a popular and respected anchorman whose statements are always taken as truth. But when away from the public eye, Soo Hyun is cold-hearted and stops at nothing to get what he wants.
Soo Hyun is married to Seo Eun Soo (Yoon Se Ah – Melting Me Softly, SKY Castle, Good Witch), the daughter of the chairman of the Jegang Group, an influential heavyweight in the society. On a torrential rainy night, a tragic incident takes place and the secrets connected with it result in silence, avoidance, and confusion, which eventually leads to more tragedies.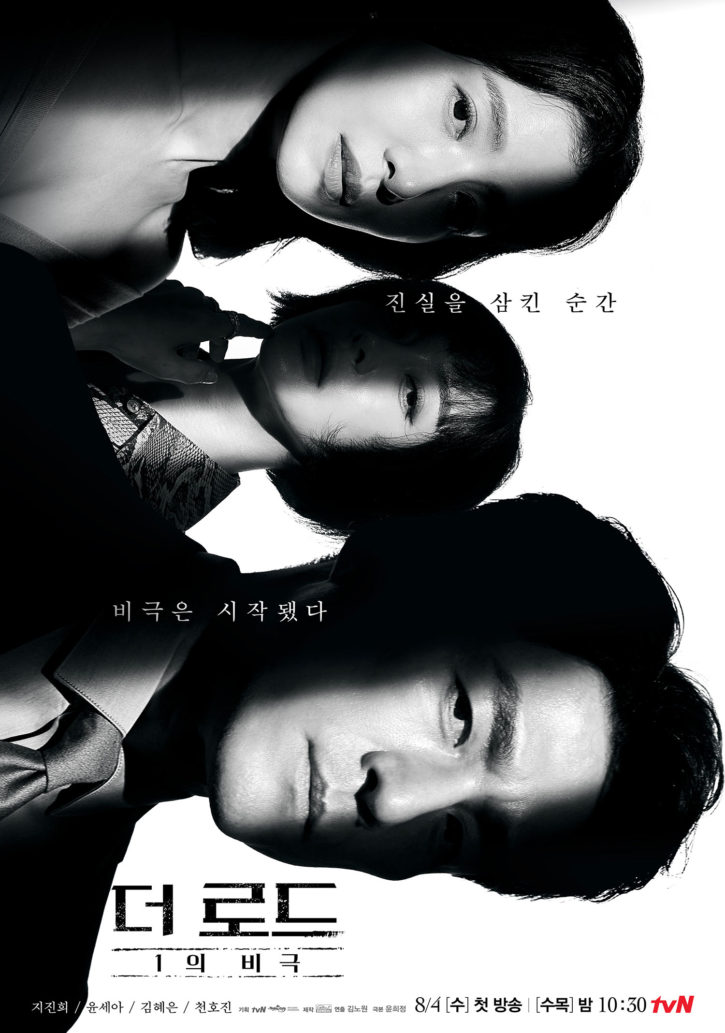 Joining the jampacked thrilling stories are enthralling titles that you should not miss.
Team Bulldog: Off-Duty Investigation
Known as an enthusiastic and impressively effective detective, Jin Kang Ho (Cha Tae Hyun) will stop at nothing to catch the criminals he's assigned to pursue. With a passion for
clinching the unsolvable cases, Kang Ho finds it's better to work alone. But fate favors him and he soon finds himself working with Kang Moo-young (Lee Sun Bin), the overly zealous producer of a low-rated investigative program.
Sharing such an intense passion for their work, the two agree to team up, working together to make the world a better place. Joined later on by a former criminal profiler, a bar CEO and legendary fist-fighter who has chosen to put his past behind him, and a funeral director who once headed up the ace autopsy team at the National Forensic Service, this ragtag team soon become an unstoppable force in the world of crime-fighting.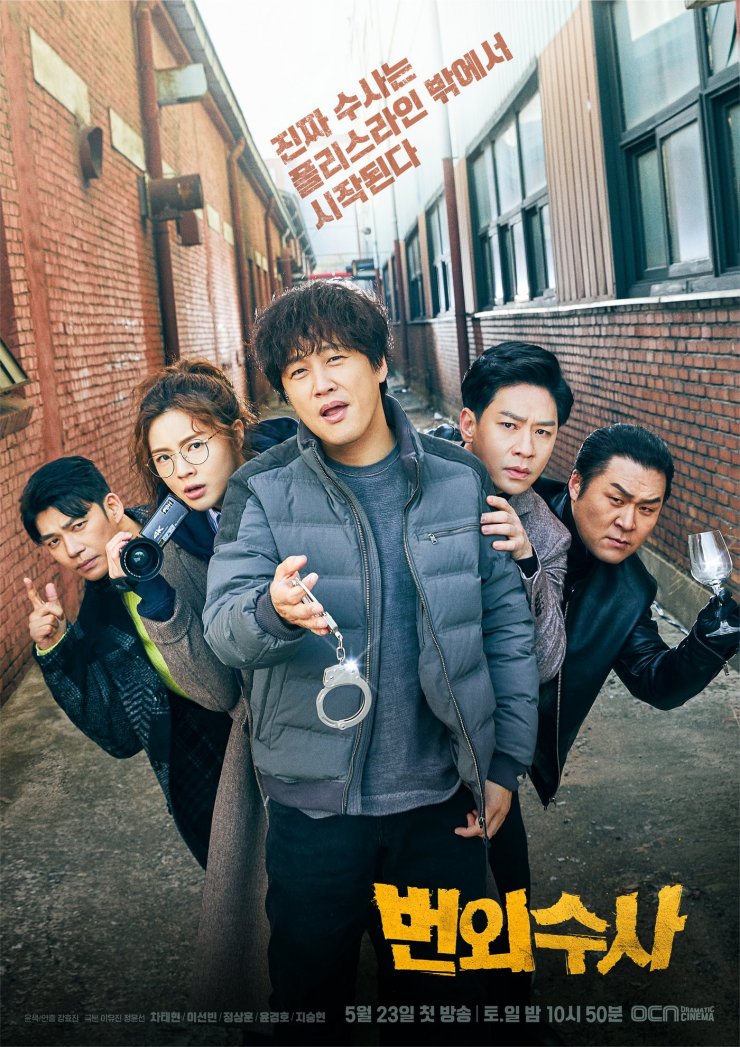 ---
A Korean Odyssey
Two destined souls journey to discover the light in a dark world full of evil spirits.
Son Oh Gong (Lee Seung Gi – Mouse, The Producers, You're All Surrounded) is a wicked monkey who hatched out from a rock and became a fairy in the heavenly realm for his
outstanding magical power and martial arts skills. However, after committing a deadly sin due to his arrogance, he is imprisoned under a mountain for hundreds of years.
With the help of an ordinary girl, Seon Mi (Oh Yeon Seo – Love with Flaws), who can see evil spirits, he manages to escape from the mountain, but he deceives her and runs away. As they are fated to, they meet again after 25 years, and he becomes her guardian when she handcuffs him with Geumganggo.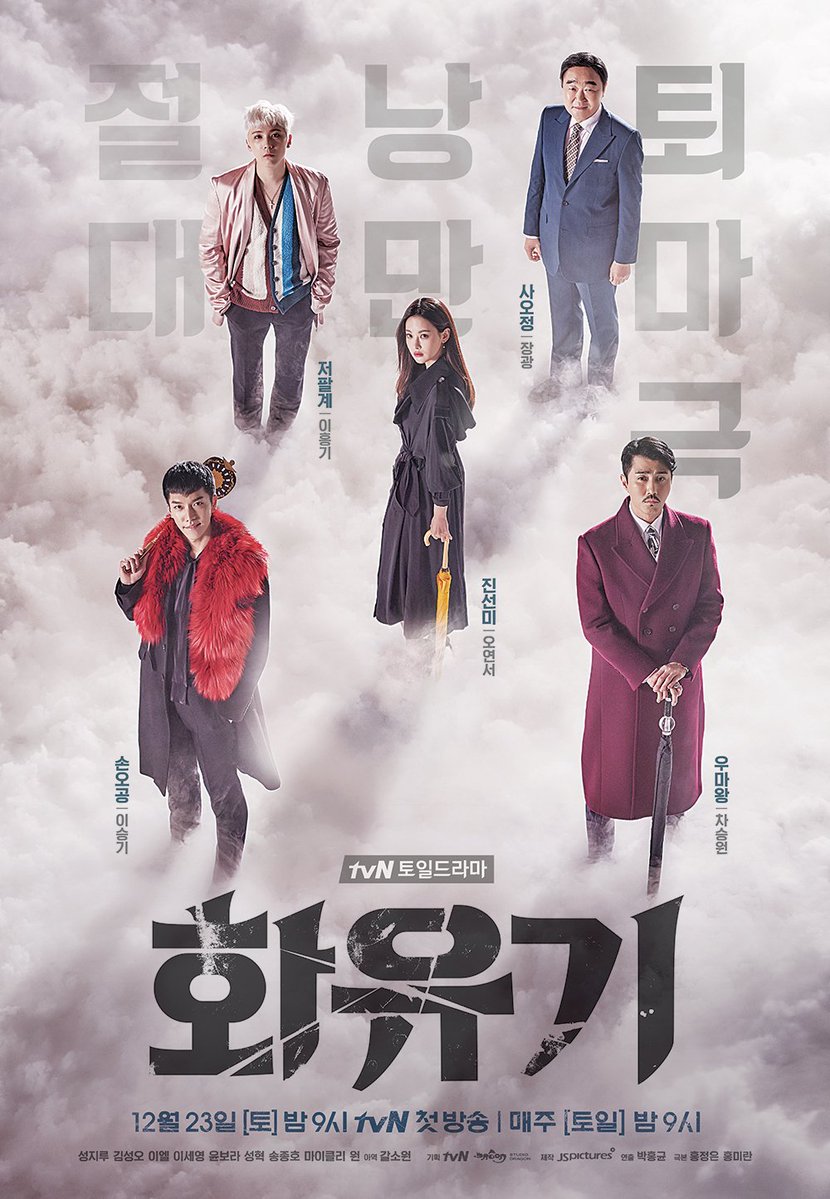 Watch these and a whole lot more of your other favorite KDramas, reality and variety shows, Japanese dramas and Anime, Chinese dramas, Thai dramas, Viu Originals, TagDubOnViu and MORE for
FREE! Download the Viu app now and #ViuItRight!
*Note that availability and dates of aforementioned titles differ from territories
---
PR Source: Viu