Netflix | SBS | MBC
Featured
March 2021 Korean Drama Releases: "Love Alarm Season 2", "Joseon Exorcist" "Oh! Master" & More
By
|
Ushering the spring season are romance and thriller stories to be featured in March 2021 Korean Dramas!
A diverse selection of realistic and fantasy narratives would entertain every K-Drama fan this month. Make sure to update your weekly watch list.
2021 Korean Drama Lineup
MONDAY-TUESDAY
River Where The Moon Rises (KBS 2TV)
L.U.C.A. The Beginning (tvN)
She Would Never Know (JTBC)
WEDNESDAY-THURSDAY
Hello, Me! (KBS 2TV)
Sisyphus The Myth (JTBC)
FRIDAY-SATURDAY
The Penthouse 2 (SBS)
Beyond Evil (JTBC)
SATURDAY-SUNDAY
SPECIAL DRAMAS
How To Be Thirty kakao TV | iQIYI | Tuesday & Saturday
---
March 2021 Korean Dramas | Premiere Dates | Streaming Sites
Mouse
Mouse tells the story of a justice-seeking rookie detective whose life changes after meeting a psychopathic serial killer.
In this drama, humans can identify psychopaths through a DNA test of the fetus from the mother's womb – posing the question, "would you give birth to the child knowing they will be a psychopath?"
The series features allrounder entertainer Lee Seung Gi, also known as a regular in variety shows including All the Butlers. Rounding up the main cast are rising star Park Joo Hyun (A Piece of Your Mind) and veteran actor Lee Hee Jun, marking his first leading drama role in six years.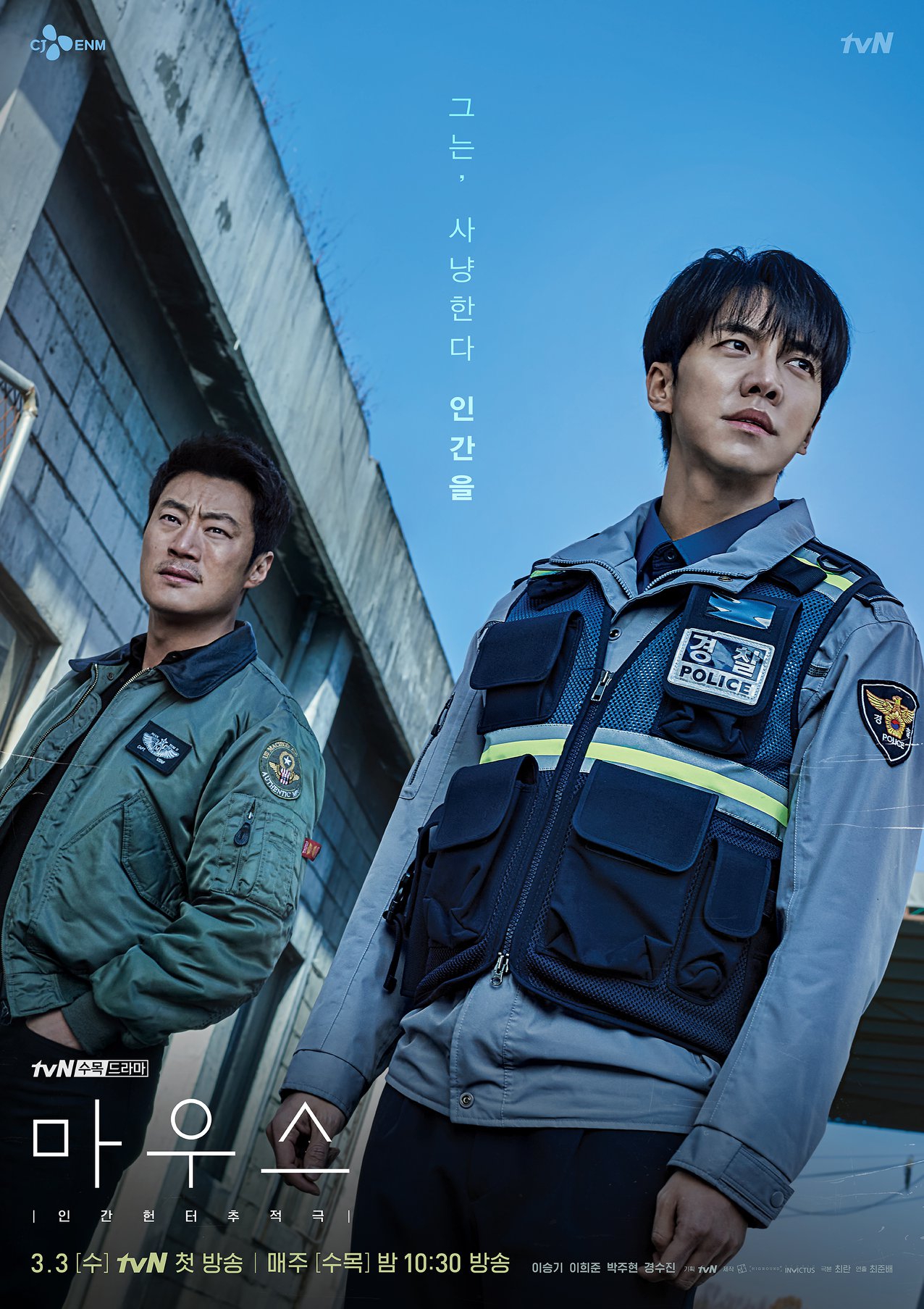 ---
Love Alarm Season 2
Longing for resounding proof of her feelings, Jojo sets out to uninstall the shield and make the app ring for her one true love.
Set in a world where a notification on an app called "Love Alarm" becomes the only indicator of love, Love Alarm season 2 is a Netflix original series about a girl who cannot trigger Love Alarm and two guys with unabashed love for her trying to figure out how she feels.
Season 2 picks up from the end of season 1, which became a huge sensation for its original concept of Love Alarm, It signals the user when someone with a crush on them is within the radius of 10 meters. The perfect chemistry of its gorgeous cast, Kim So-hyun, Jung Ga-ram, and Song Kang evidently warrants to tell
their unfinished story.
The new season will explore the unresolved feelings of first love of Jojo, Sun-oh, and Hye-yeong and capture various aspects of a society where the number of hearts on Love Alarm becomes so valuable that it affects a person's social status.
---
Joseon Exorcist
Mar 22 | SBS
Streaming Site(s): TBA
Billed to be a historical series, it depicts the bloody fight of humans to protect the people against evil spirits who use human desire to cause chaos in Joseon.
Taking an imaginative spin, Joseon Exorcist goes to the premise of how King Taejong confronts a strange entity trying to reign over humans. A bloody fight begins when the evil spirit, who has been thoroughly sealed by Taejong, resurrects in the land of Joseon full of people with weak desires.
Fusing martial arts and exorcism, Joseon Exorcist aims to present King Taejong's struggle to remove the remnants of corruption to establish a strong foundation.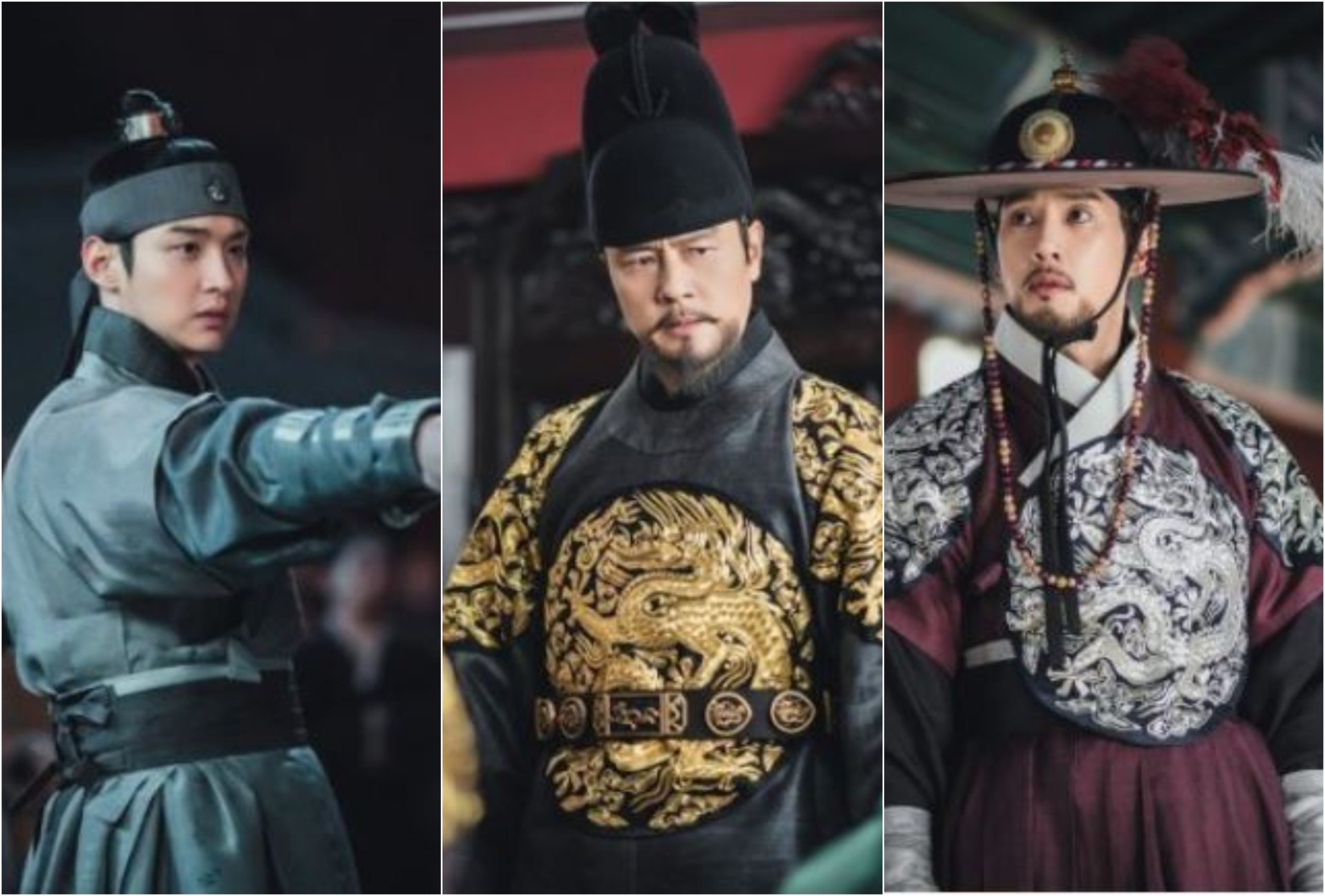 ---
Navillera
A 70-year-old with a dream and a 23-year-old with a gift lift each other out of harsh realities and rise to the challenge of becoming ballerinos. 
Based on a webtoon of the same title, Navillera (Like Butterfly) tells the heartwarming friendship story that bloomed between of a 70-year old postman and a 23-year old young man who both love ballet.
The emotional nudge between the seventy old man at the end of his life and the twenty-three youth who has just started exploring life who are both eager to work on similar dreams is the drawing point of the series.
The cast includes Park In Hwan, Song Kang, Na Moon Hee and Hong Seung Hee.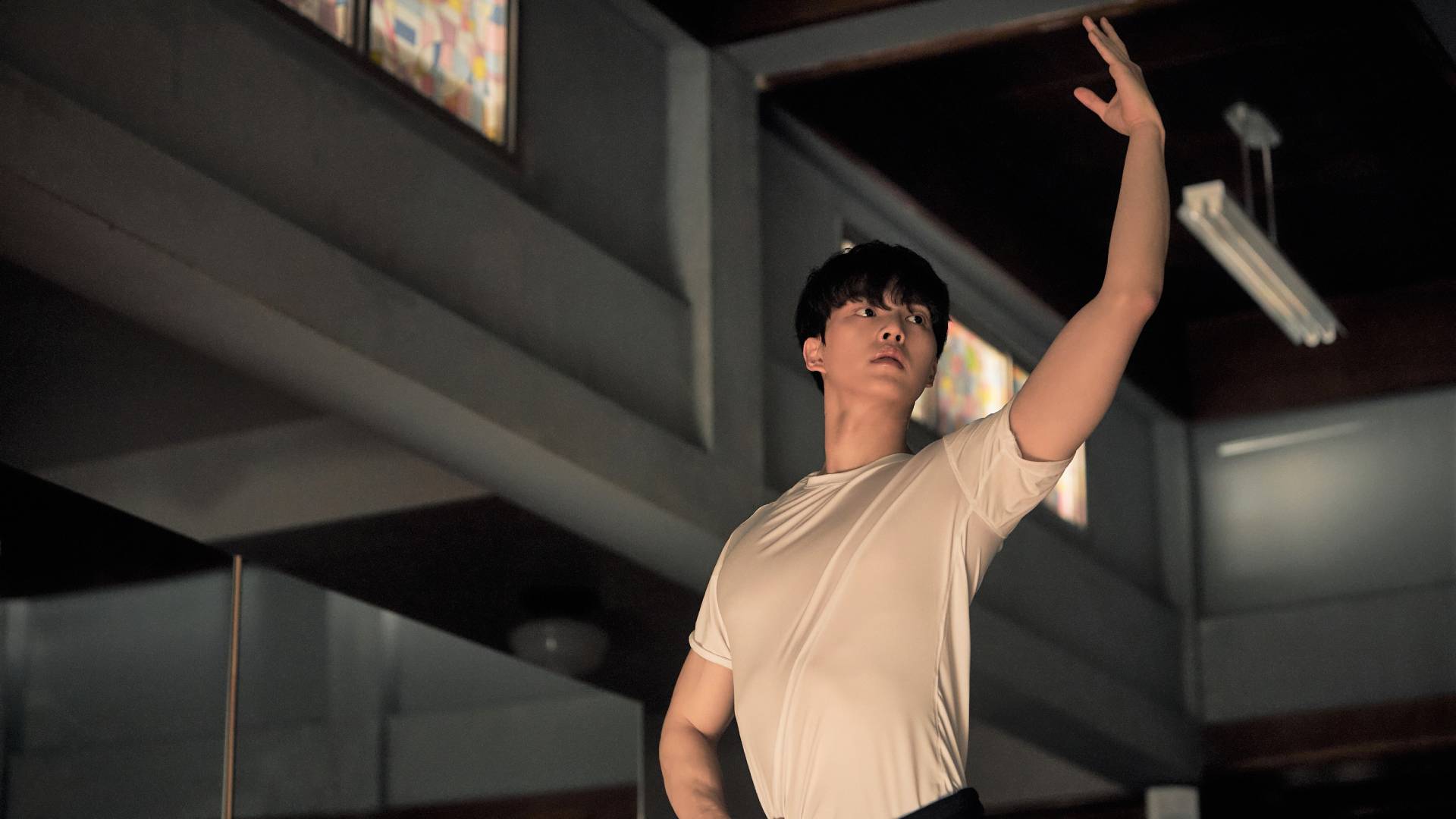 ---
Oh! Master
Mar 24 | MBC
Streaming Site: iQIYI
Cohabitation plus romantic comedy make Oh! Master such a highly-anticipated treat especially for rom-com cravers. Playing the role of a best-seller thriller writer who does not have a relationship is Lee Min Ki. Nana takes the role of rom-com actress who ironically struggles in romantic relationship.
It is a work that makes you look forward to a sweet yet heartwarming romantic comedy. Writer Jo Jin Guk (Soulmate, Fated to Love You) pens the script. Director Hyun Sol Ip calls the shot of the production.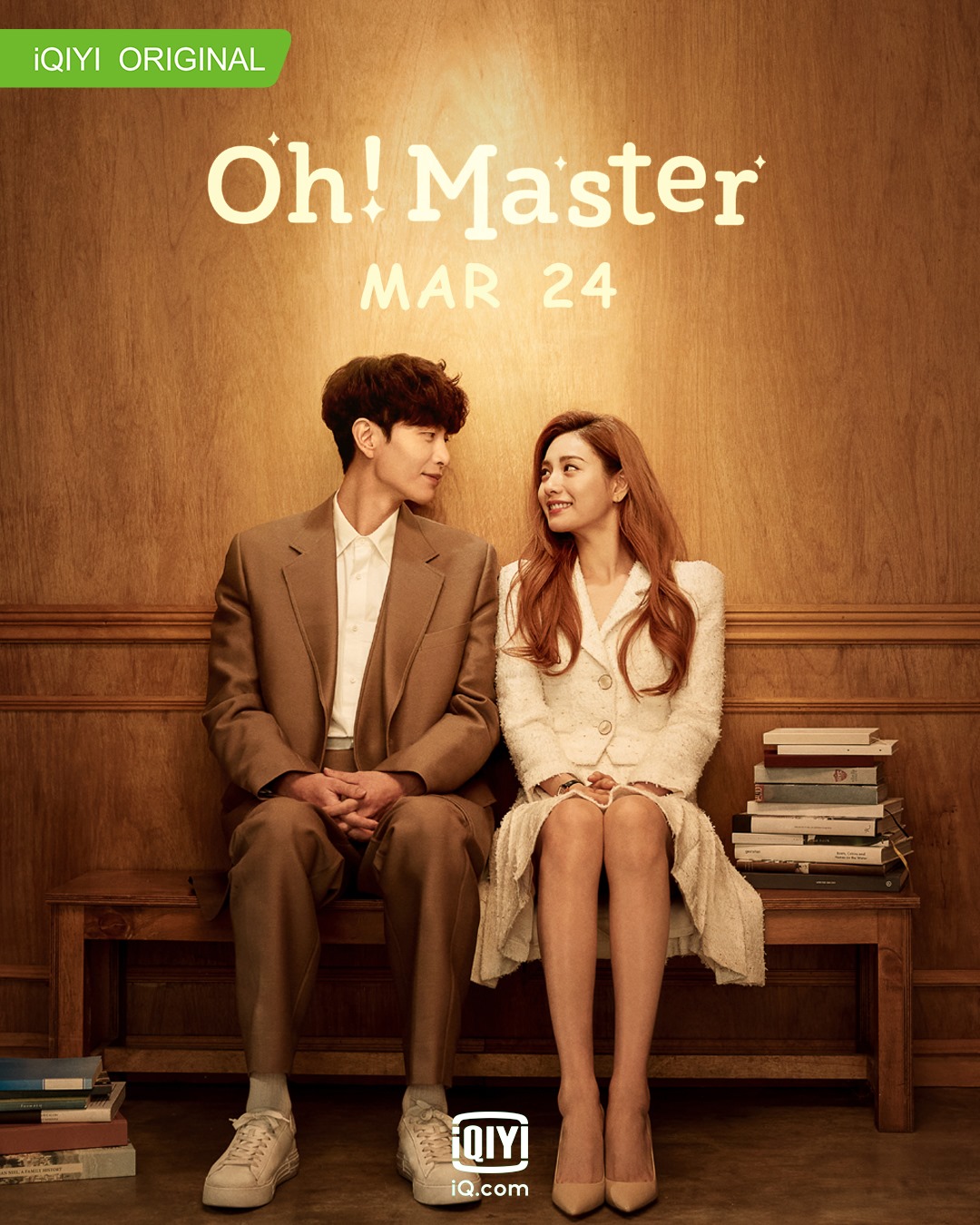 ---
Great Real Estate
Supernatural drama Great Real Estate follows Hong Ji Ah, the owner of a real estate agency who has a special ability. Not only does she have beauty and brains but she can see spirits and exorcise them.
Hence, her agency focuses on acquiring troubled properties to flip a profit from them. She meets Oh In Bum, a quick-witted con-artist who does not believe in the existence of ghosts, but uses them to scam others out of their wealth.
Jang Na Ra, known for The Last Empress and V.I.P. plays Hong Ji Ah. The series, directed by PD Park Jin Suk (School 2017), also stars lead singer of K-pop boy band CNBLUE, Jung Yong Hwa.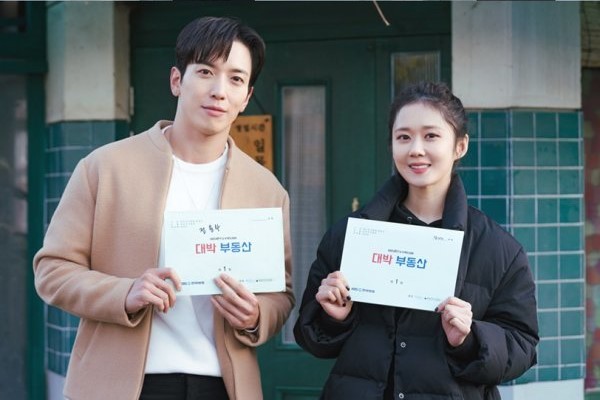 ---
Photos: KBS 2TV | Netflix | tvN | SBS