Featured
May 2021 Korean Drama Releases: "Youth Of May," "Doom At Your Service," "Move To Heaven" & More
By
|
Romance stories dominate the selection of May 2021 Korean Dramas!
A couple of fantasy-romance dramas, an eagerly-awaited youth drama, heartening stories, and anticipated small screen comebacks are in store for avid fans.
2021 Korean Drama Lineup
K-Drama Picks: 2000 – 2005 | 2006 – 2009 | 2010 | 2011 | 2012 | 2013 | 2014 | 2015 | 2016 | 2017 | 2018 | 2019 | 2020 |
What's Currently Airing?
WEDNESDAY-THURSDAY
Sell Your Haunted House (KBS 2TV)
Law School (JTBC)
Oh My Ladylord (MBC)
FRIDAY-SATURDAY
Taxi Driver (SBS)
Undercover (JTBC)
SATURDAY-SUNDAY
Dark Hole (OCN)
SPECIAL DRAMAS
Summer Guys | Seezn
So I Married An Anti-Fan | iQIYI
---
May 2021 Korean Dramas | Premiere Dates | Streaming Sites
Bossam: Steal The Fate | May 01
MBN's 10th-anniversary special drama, Bossam: Steal The Fate is set in Joseon dynasty under the reign of Prince Gwanghae.
It stars Jung Il Woo, Kwon Yuri, and Shin Hyun Soo.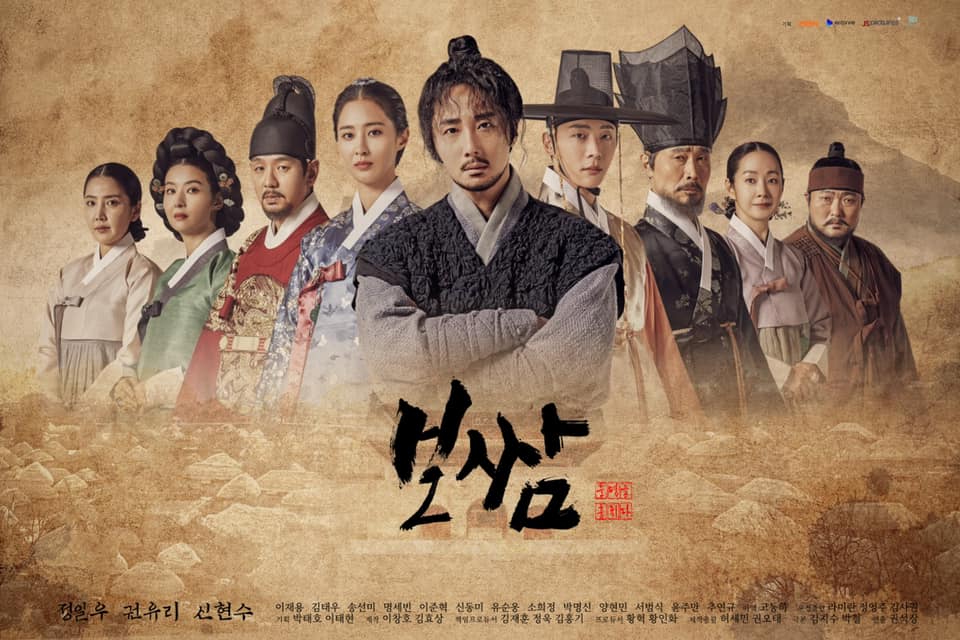 ---
Youth of May | May 03
Dubbed as romance retro melodrama, Youth of May threads on the fated encounter of a man and a woman who fell in love with each other amidst the turbulent situation in May 1980.
Joining the main cast of Youth of May are Lee Sang Yi and Geum Sae Rok. It is penned by Lee Kang, who wrote a number of works including the film, The Spy. PD Song Min-yup (co-director Doctor Prisoner) will be orchestrating the production.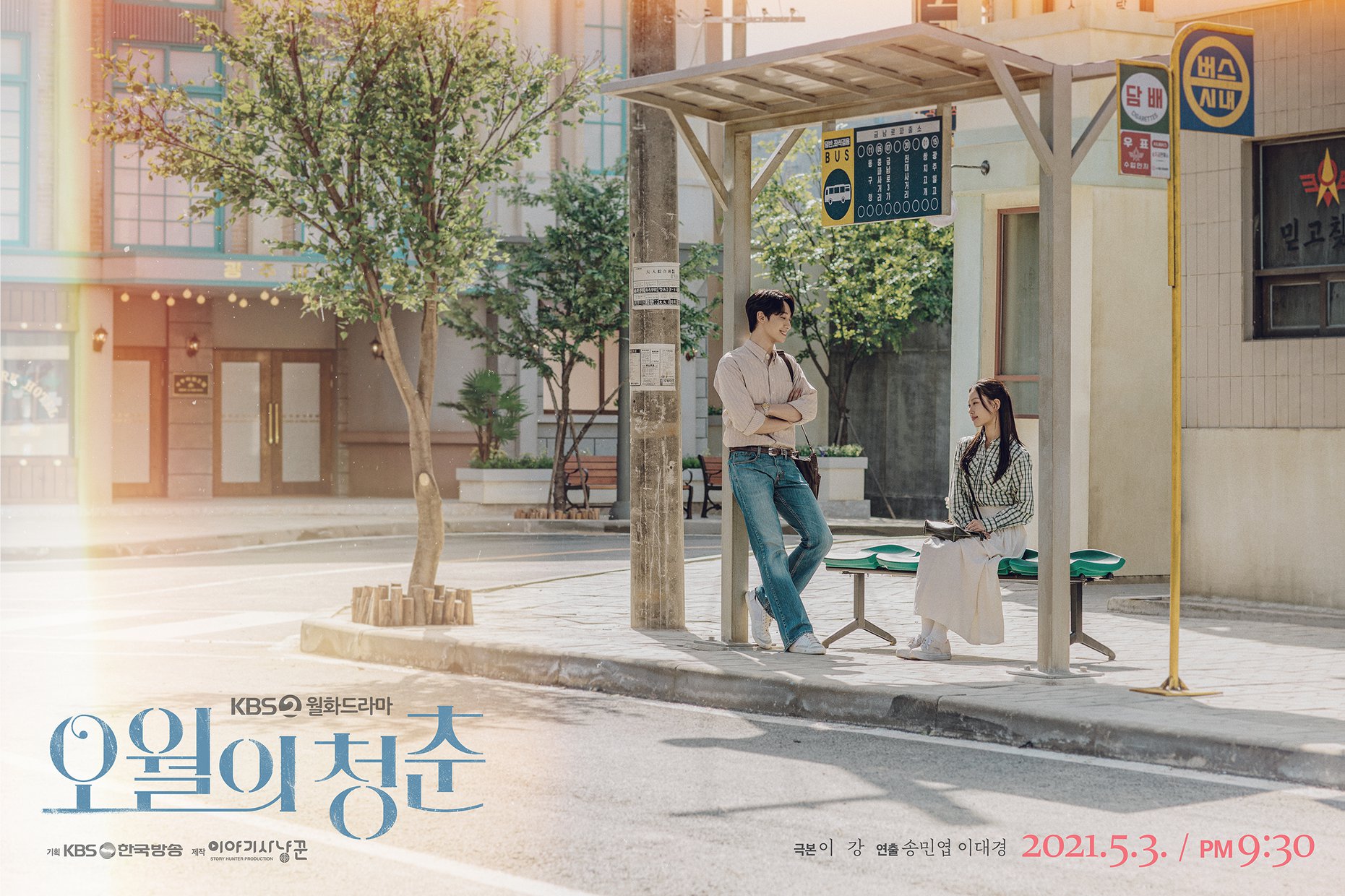 ---
Imitation | May 07
Based on a popular webtoon of the same name, Imitation threads on various idol groups including the top star "La Lima", the complete package "SHAX", the growing "Tea Party", as well as the passionate "Sparkling".
Jung Ji Soo, Minseo, and Lim Na Young are set to form the group Tea Party. Portraying top star La Lima is Park Ji Yeon. Lee Jun Young, ATEEZ' Jongho will be joined by SF9's Kang Chan-hee and Hwi Young to give life to top idol group SHAX. Lastly, Lee Sung Woong and ATEEZ members Seonghwa, Yunho, and San are going to be the earnest idols Sparkling.
First serialized in 2014, its cumulative webtoon views have presently exceeded 4.6 billion views. Recently, it was cited at The 2020 Korea Contents Awards.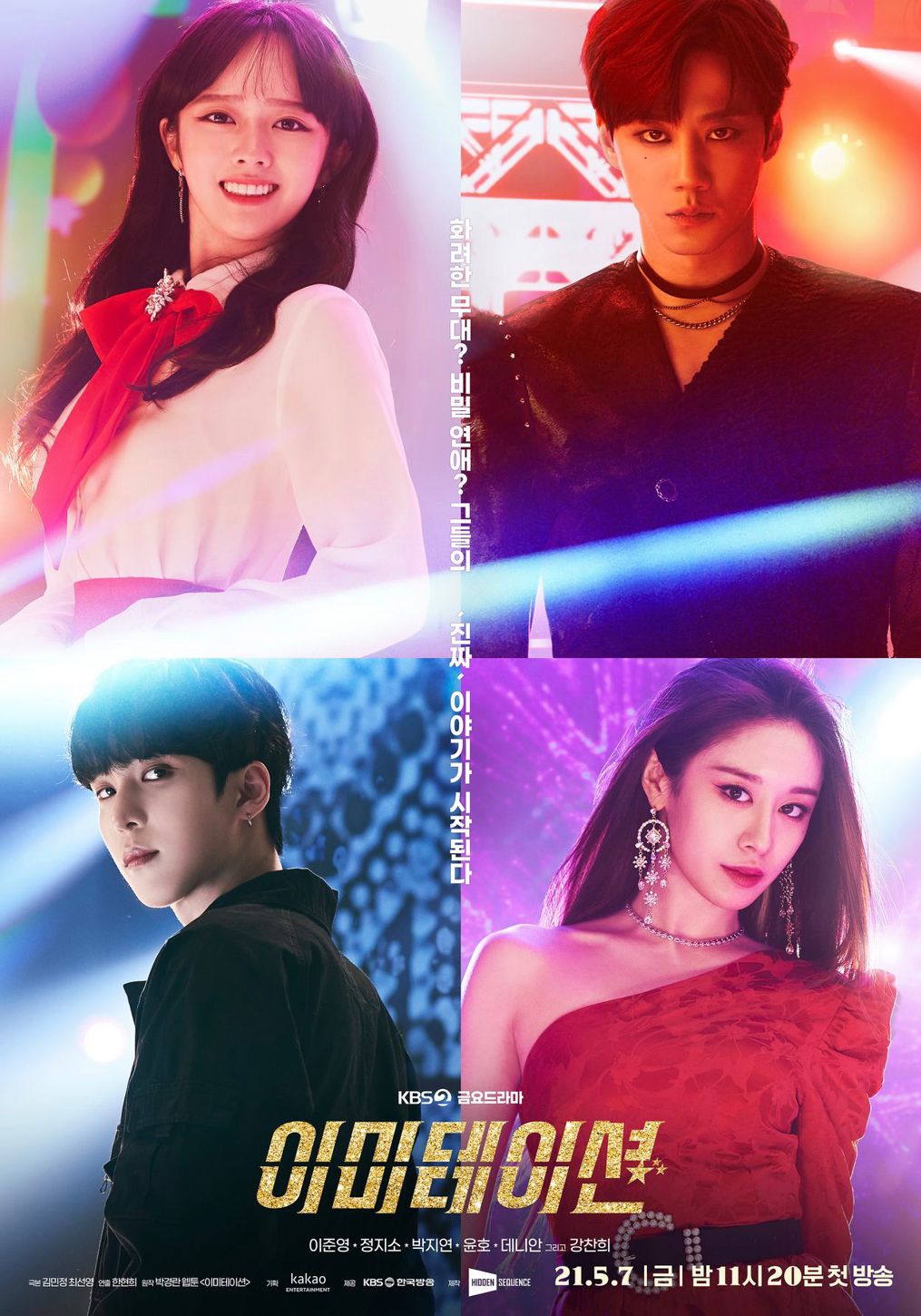 ---
Mine | May 08
Mine revolves around the stories of strong women who escape the prejudice of the world. Lee Bo Young and Kim Seo Hyung are rightful owners of these new roles. The talented and versatile actresses are set to draw characters of elite and privileged women.
Boasting an exceptional creative team, Mine will be penned by  Baek Mi-kyeong of Strong Girl Bong Soon, The Lady in Dignity and This is My Love fame. In charge of the production is director Lee Na-jeong. Her portfolio includes Love Alarm, Fight For My Way, and Oh My Venus.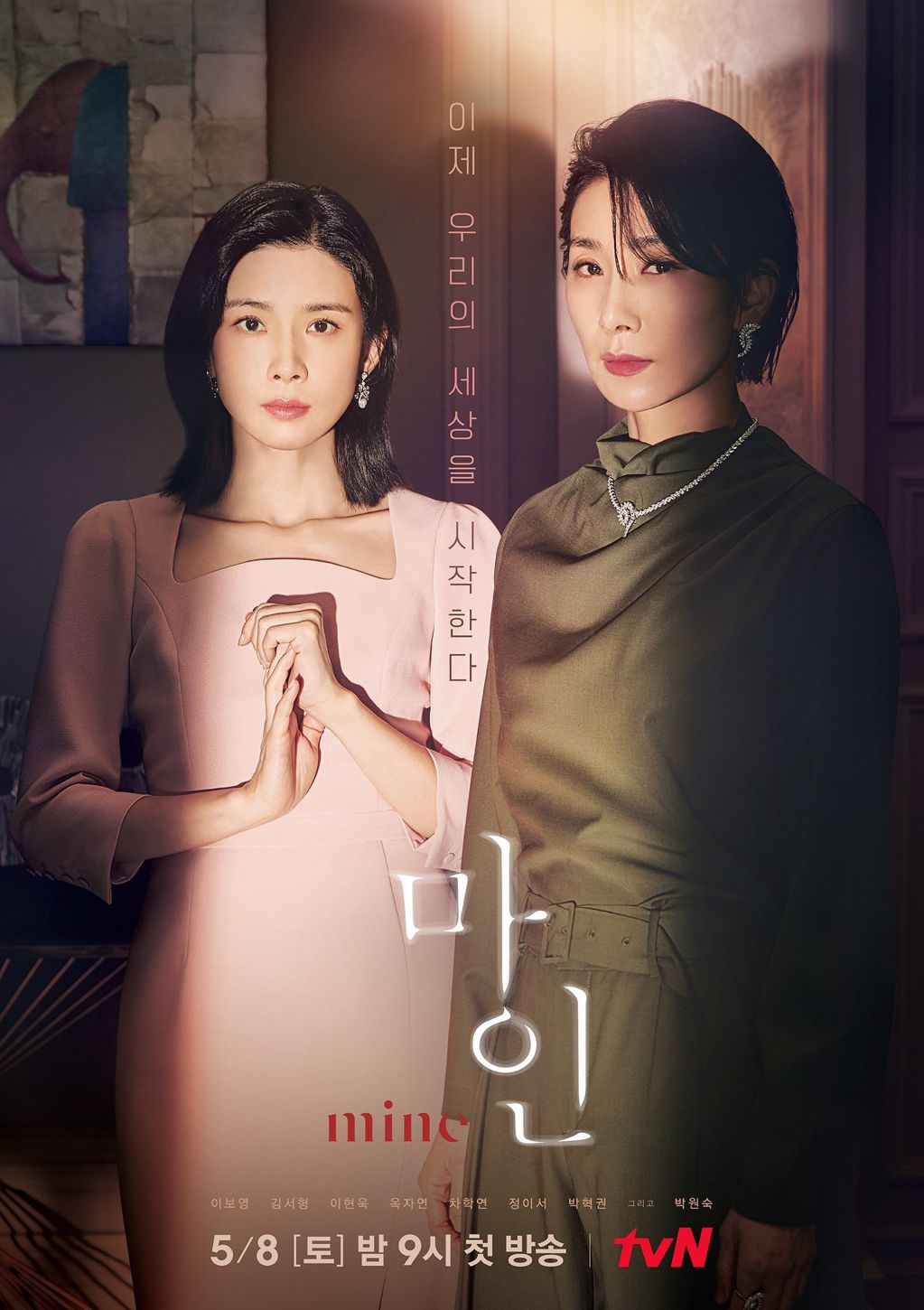 ---
Doom At Your Service | May 10
The fantasy-romance drama top-billed by Park Bo Young and Seo In Guk tells the story of a woman who signed a contract risking her life in order not to disappear.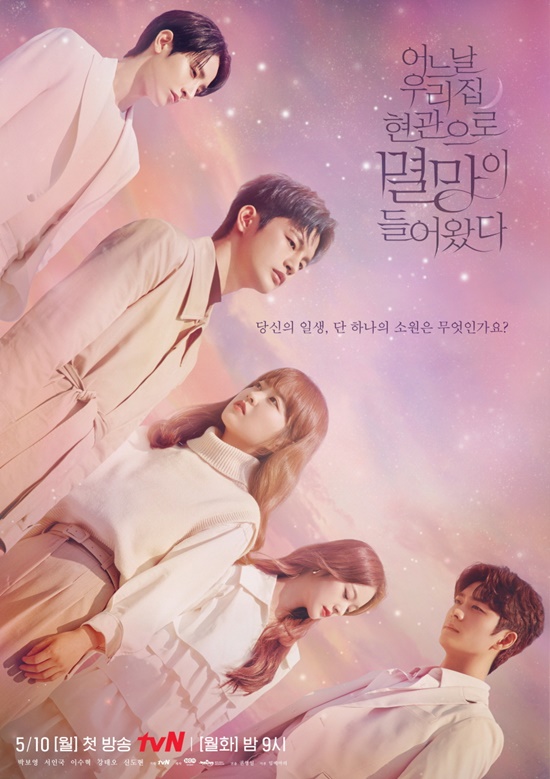 ---
Move To Heaven | May 14
Move to Heaven is an inspiring story based on a nonfiction essay Things Left Behind written by Kim Sae-byul who is also one of the first trauma cleaners in Korea. Director Kim Sung-ho and writer Yoon Ji-ryun team up to present diverse stories left behind of those who passed away told from the honest and unbiased perspective of Geu-ru who has Asperger's syndrome.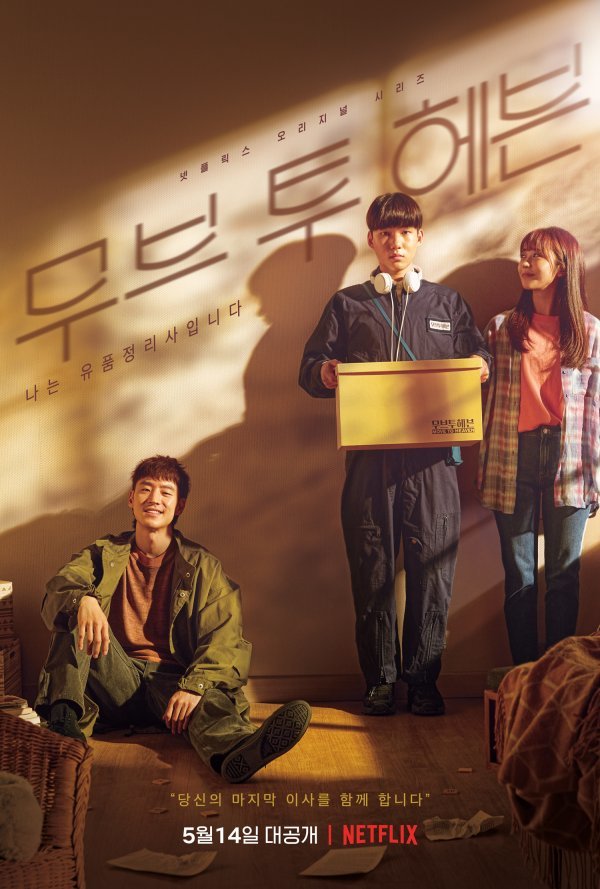 ---
My Roommate is a Gumiho | May 26
A popular adaptation of webtoon Live Together, My Roommate is a Gumiho narrates the story of a handsome yet really old gumiho who has been trying to become a human for over 900 years.
The popular Naver webtoon boasts a rating of 9.97% since its serialization in 2017. For its drama adaptation, it will be penned by Baek Sun-woo and Choi Bo-rim (What's Wrong with Secretary Kim), and directed by Nam Sung-woo (Kkondae Intern). It is jointly produced by leading production companies Studio Dragon and JTBC Studio. It will be iQIYI's first original production.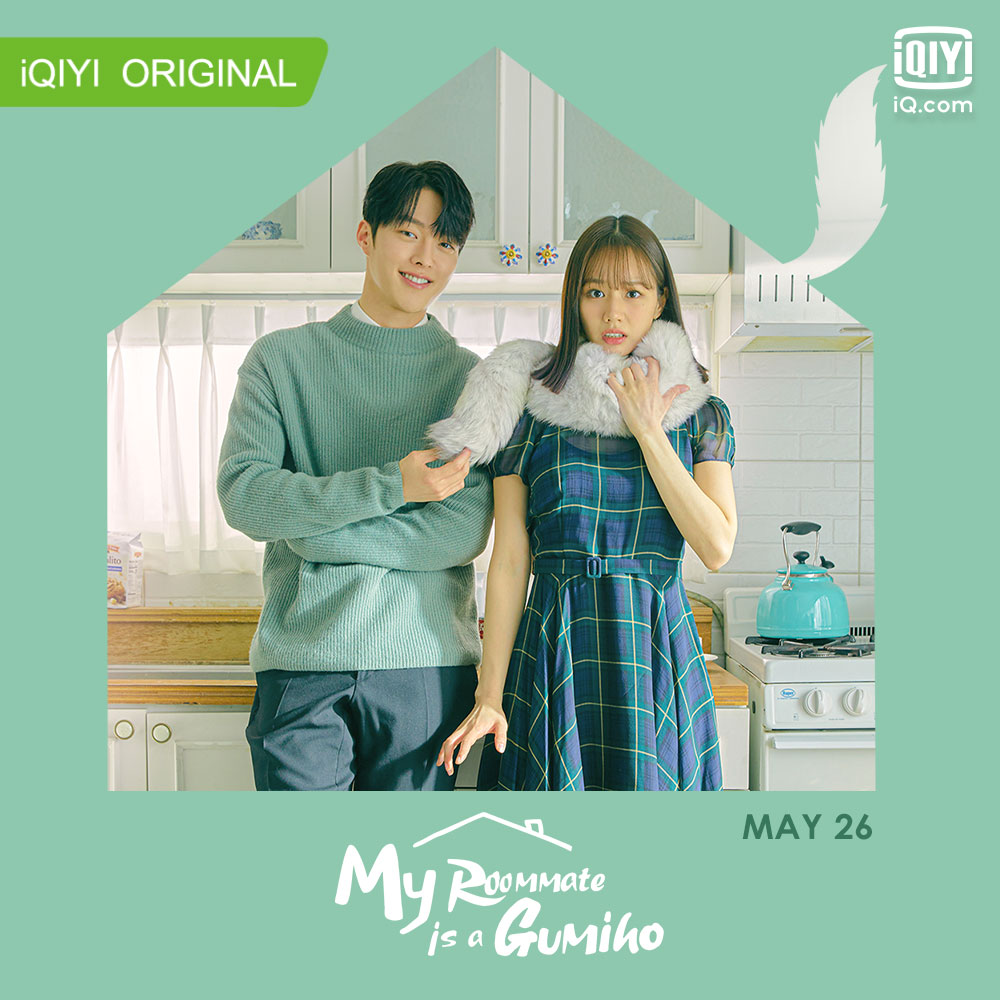 ---
Racket Boys | May TBA
Oh Na Ra leads this new series about a coach of a badminton middle school club. Portraying Ra Young-ja, she is a living legend in the badminton world and the nation's No. 1 junior high school coach for badminton. Pairing up with the actress is Kim Sang Kyung, also a coach of a middle school badminton team on the brink of being dismantled.
Talented young actors are also set to appear in the series including Lee Jae In, Tang Jun Sang, Kim Kang Hoon, Lee Ji Won, Choi Hyun Wook, and Son Sang Hyun. Likewise, respected characters and seasoned actors Shin Jeong Geun, Kim Min Gi, Woohyun, Baek Ji Won, Jung Min Seong, and Park Hyo Joo round up the big cast.
Powered by the formidable creative team, expectations are high for this upcoming series. PD Jo Young Gwang (Innocent Defendant, Heart Surgeons) teams up with writer Jung Bo Hoon who penned Prison Playbook.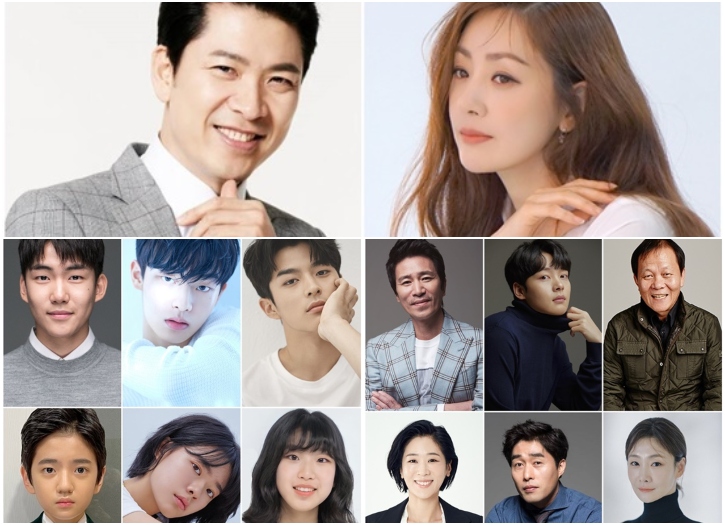 ---
Photos: iQIYI | tvN | KBS | MBN | SBS