Featured
Netflix Unveils Original Films, Series & Entertainment Shows In "See What's Next: Korea 2021"
By
|
Netflix unleashed a trove of surprises for this year's Korean content lineup in See What's Next: Korea 2021!
Officially rolling the roster of Korean original series, films and entertainment shows, Netflix subscribers can look forward to diverse stories.
Ted Sarandos, co-CEO and Chief Content Officer of Netflix, gave a brief narrative of how Netflix has been growing in Korea since five years ago. Various content made in Korea has been watched in the world through the largest entertainment service platform.
Likewise, Kim Min Young, Vice-President Korea/Southeast Asia Content relayed the feats achieved by Netflix's Korea team. Following how Korean content has carved its presence as world entertainment trend, Netflix has established its own studio in South Korea.
In line with that, See What's Next Korea 2021 revealed Netflix will also invest 500 Million USD in Korean content this year.
---
On Netflix Drive To Bring Korean Content To The World
VP Kim also disclosed Kingdom and Extracurricular are two Netflix original series that created huge hype domestically and overseas. The content creators of the respective series expressed gratefulness to Netflix for trusting their content process.
Writer Kim Eun Hee doubted whether Kingdom would be born and was thankful for Netflix for launching it albeit its gruesome content. She was hesitant whether the Korean content would be accepted globally but Netflix didn't hesitate to listen to her ideas. She also had a free reign to her storytelling.
Producer Yoon Shin-ae shared, "In the first meeting I was asked why I wanted to bring out the story since Extracurricular deals with a sensitive topic. Working with Netflix was a happy experience as a creator."
Both content creators were thankful for the opportunity bringing their stories on Netflix platform.
Kim Eun Hee said, "I find confidence in global audience' response and be challenged even more."
"I was grateful that the story of Extracurricular was received well. The fact that we can receive feedbacks and reviews all over the world felt surreal," Yoon Shin-ae remarked.
---
Below are Netflix original films, series and entertainment shows to look forward to this season.
Flavors of Action & Romance In Netflix Korean Original Films
From the success of recent Korean movies launched on Netflix, two new original films are decked to launch this season. Following the footsteps of Space Sweepers, The Call, #Alive and Time To Hunt; it was also announced that Night in Paradise takes off on April 9.
Night in Paradise is a film about a man targeted by a criminal gang and a woman cornered to a dead end in life. It is helmed by Director Park Hoon-jung, whose works such as New World, V.I.P., and The Witch: Part 1. The Subversion have established him as a genre master for their compelling stories and brilliant action scenes.
It stars Um Tae Goo (The Age of Shadows, The Great Battle), Jeon Yeo Been (Vincenzo, After My Death), and Cha Seung Won (Believer, A Korean Odyssey).
---
Netflix embarks on two confirmed productions of original Korean films with Carter and Moral Sense (WT).
Carter
Carter follows a man after he wakes up in a motel room with no recollection of who he is, except for a voice in his ear that calls him 'Carter.' Following the voice's orders, Carter goes on an exhilarating mission to save a kidnapped girl. A one-scene, one-cut action film directed by Jung Byung-gil.
---
Moral Sense (WT)
Moral Sense follows a seemingly clean cut office worker who keeps his BDSM taste to himself, until his female co-worker accidentally opens his mail and finds a leash. Once his secret is out, the two develop into a male-sub and female-dominant relationship. The film will be directed by Park Hyun-jin (Like for Likes.)
---
A Feast Of K-Dramas On Netflix
Move to Heaven revolves around the routine of a pair of trauma cleaners. The series is directed by Kim Sung-ho (How to Steal a Dog.)
D.P. is based on the webtoon by Kim Bo-tong and follows the story of army private Joon-ho who suddenly ends up becoming a member of the "Deserter Pursuit" unit that tracks down military deserters and encounters the realities of confused young soldiers. The series is directed by Han Jun-hee and stars Jung Hae-in, Koo Kyo-hwan, Kim Sung-kyun, and Son Seok-koo.
Squid Game depicts a story of people who decide to become the players of a mysterious survival game that has a whopping 40-million-dollar prize at stake.
Hellbound is a series about a smart, self-assured lawyer who goes up against the New Truth Church and its extremist Arrowhead devotees. Directed by Yeon Sang-ho (Train to Busan, Peninsula) and written by Yeon and Choi Gyu-seok, author of the popular webtoon Songgot.
The Silent Sea follows members of a special team sent to an abandoned research facility on the moon. Set in a future earth that has undergone desertification, the series stars Bae Doona, Gong Yoo, and Lee Joon.
All of Us Are Dead follows a group of students trapped in a high school who find themselves in dire situations as they seek to be rescued from a zombie invasion of their school. The original series stars Yoon Chan-yeong, Park Ji-hu, Cho Yi-hyun, Lomon, and Yoo In-soo.
My Name follows a mobster's daughter named Ji-u when she joins a cartel and becomes a mole in the police force to seek the truth behind her father's death. The series is directed by Kim Jin-min of the acclaimed series Extracurricular.
Kingdom: Ashin of the North: This special standalone episode from the Kingdom universe shares the backstory of the mysterious character Lee Chang's group encountered on their journey north to discover the origins of the infected.
Choose Your Style Of Entertainment In These Korean Shows
Paik's Spirit
Powered by renowned Korean celebrity restaurateur-chef Paik Jong-won, the series follows his drinking session with top Korean celebrities and professionals in various fields to have a conversation about drinking and life.
Netflix partnered with Paik to create its first reality series, where the restaurateur introduces Korean alcoholic beverages, food, and culture.
Anticipation runs high as viewers around the world will be able to enjoy Paik's gift of the gab and charming presence that have won the hearts of Korean
audiences.
Featuring various alcoholic beverages ranging from soju. Korean traditional liquors, rice wine, and even craft beer; the series promises to bring stories of "the most uniquely Korean" drinks to intrigue the senses of viewers around the globe.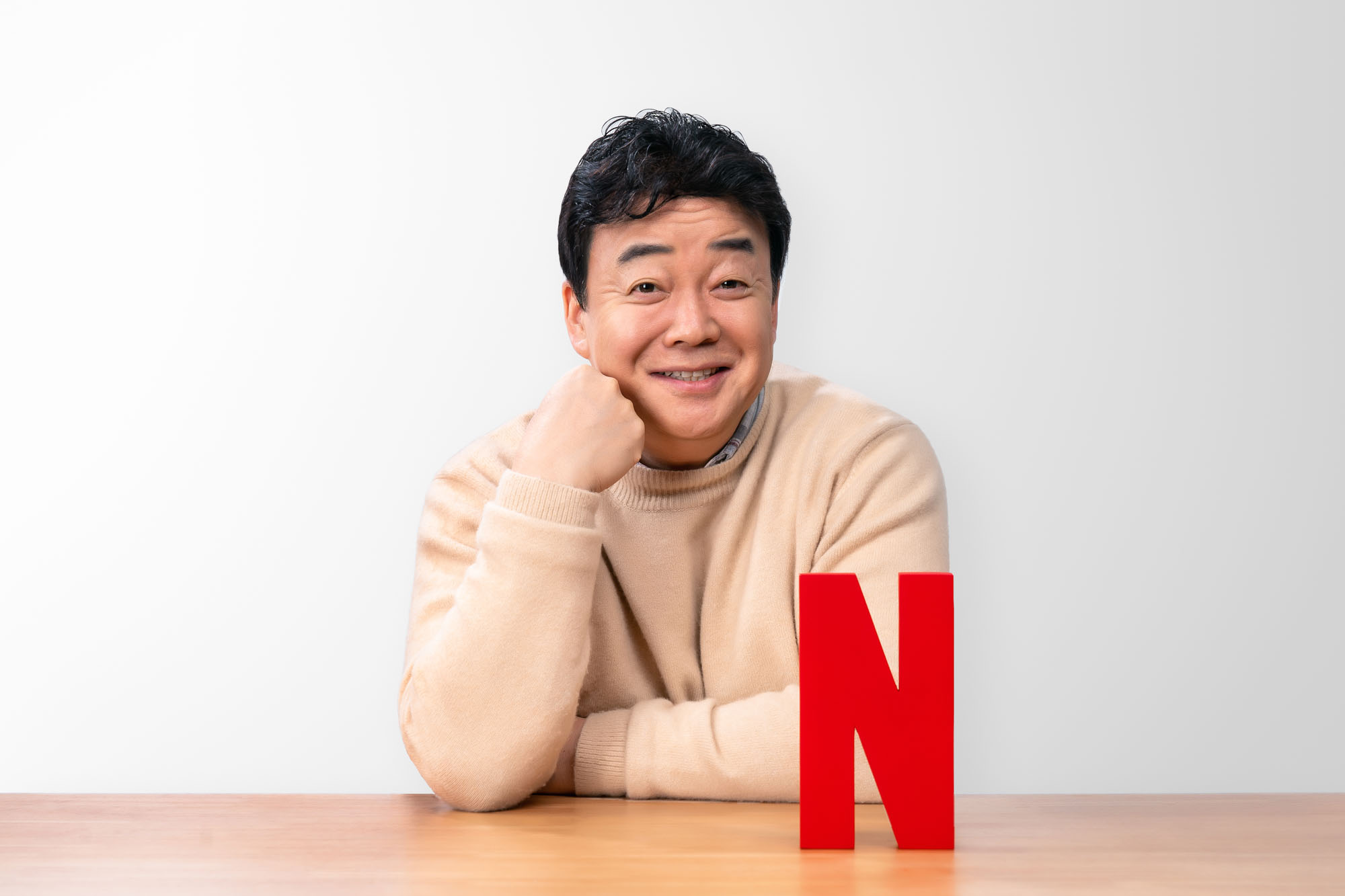 ---
Lee Su-geun: The Sense Coach
Packed with gratifying ad-lib jokes that Lee Su-geun improvises as he coaches with his acute sixth sense (or nunchi in Korean), this Netflix original stand-up special surely amuses.
He will engage with members of the audience who often get pushed around and constantly worry about what others think. Having been entertaining Korean audiences through myriads of variety shows including Men on a Mission, Ask Us Anything Fortune Teller, New Journey to the West, and The Fishermen and the City 2, Lee is now reaching out to viewers around the world with his first stand-up special since his debut 25 years ago.
Created with interactive live communication with the audience
at its heart, Lee Su-geun: The Sense Coach is anticipated to draw viewers in with Lee's masterful command of live performance and his impromptu jokes that strike a chord with the audience.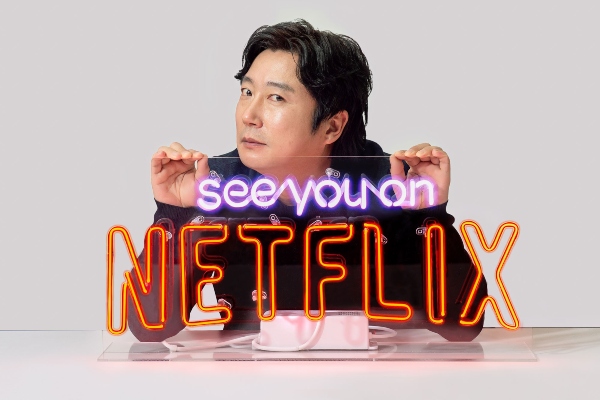 ---
So Not Worth It
A sitcom about students of diverse nationalities living in the international
dormitory of a university in Seoul. It portrays their love, friendship, and life adventures.
Kwon Ik-joon, who has created some of the most beloved Korean sitcoms, including Korea's first iconic sitcom series, Three Guys and Three Girls, and Nonstop, is the creator and director of this upcoming project. Kim Jung-sik, who co-directed High Kick!, Potato Star 2013QR3, and Shut Up and Smash, joined the project as the co-director.
It is co-written by Seo Eun-jung of New Nonstop and Baek Ji-hyun of Nonstop season 1, 2, and 3 as well as Ugly Miss Young-ae season
15, 16, and 17.
The cast for the international dorm residents in So Not Worth It has been confirmed, including Park Se Wan, Shin Hyun Seung, Choi Youngjae (GOT7), Minnie ((G)I-DLE), and Han Hyun Min.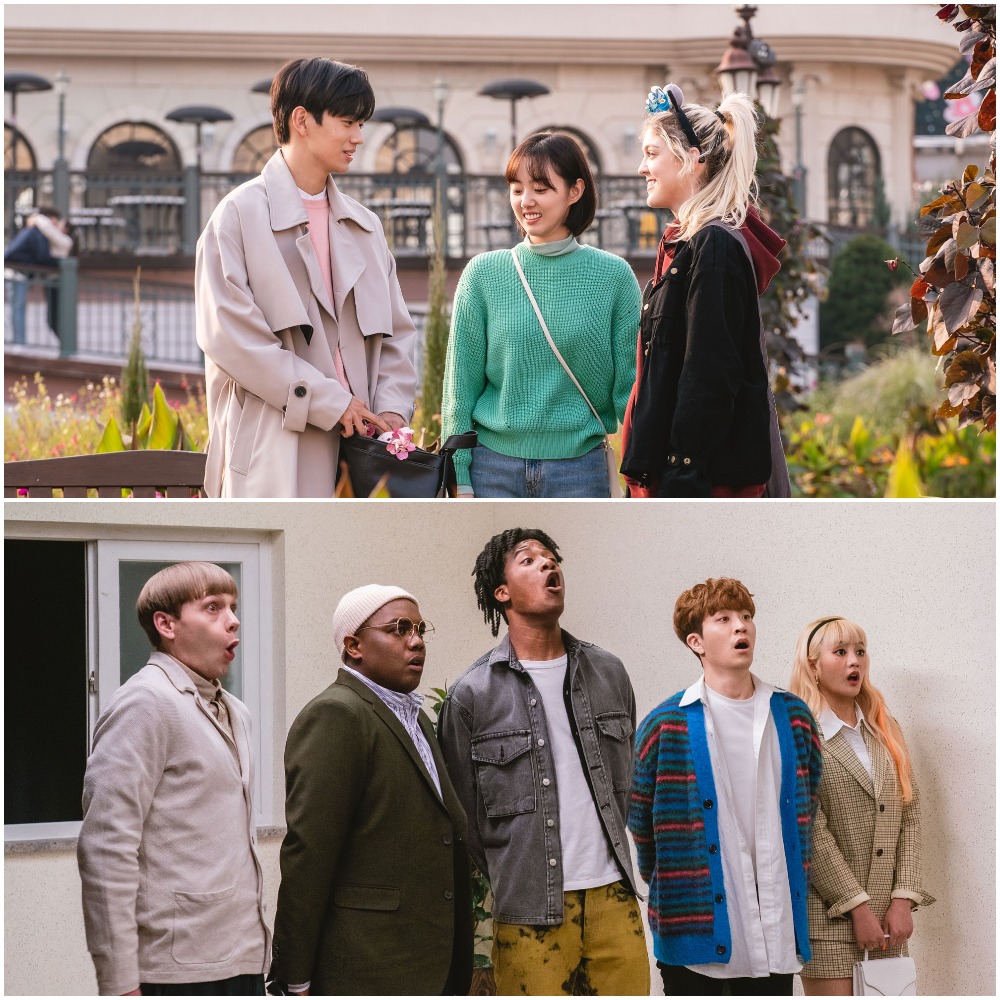 ---
All photos/video courtesy of Netflix
Hellokpop thanks Netflix for the media invite to the Press Conference of See What's Next: Korea 2021.
Event covered by abbyinhallyuland