PLEDIS Entertainment
Featured
5 Things We Love About Nation's Charismatic Leader NU'EST's JR
By
|
On June 8, 1995, at Gangneung, Gangwon, South Korea, no one knew that the JR we know today would grow up to be an amazing leader.
At age 16, the young Kim Jonghyun was given an important role to lead a five-member boy group. It wasn't an easy road to success but now NU'EST had finally received the global recognition they deserved ever since the beginning. And behind this triumph was the strong-willed young man who was eager to hold their hands tight.
All throughout JR's 9-year career with NU'EST, there were many particular things that made fans love him. From his exceptional talent in rapping and dancing to his wit and incredible sense of humor, ㄴㅇㅅㅌs cannot resist his overflowing charms. But aside from the obvious traits, there are a bunch of reasons why lots of people adore this humble idol.
Let us dive into the five out of the many things we love about ㄴㅇㅅㅌ's one and only JR.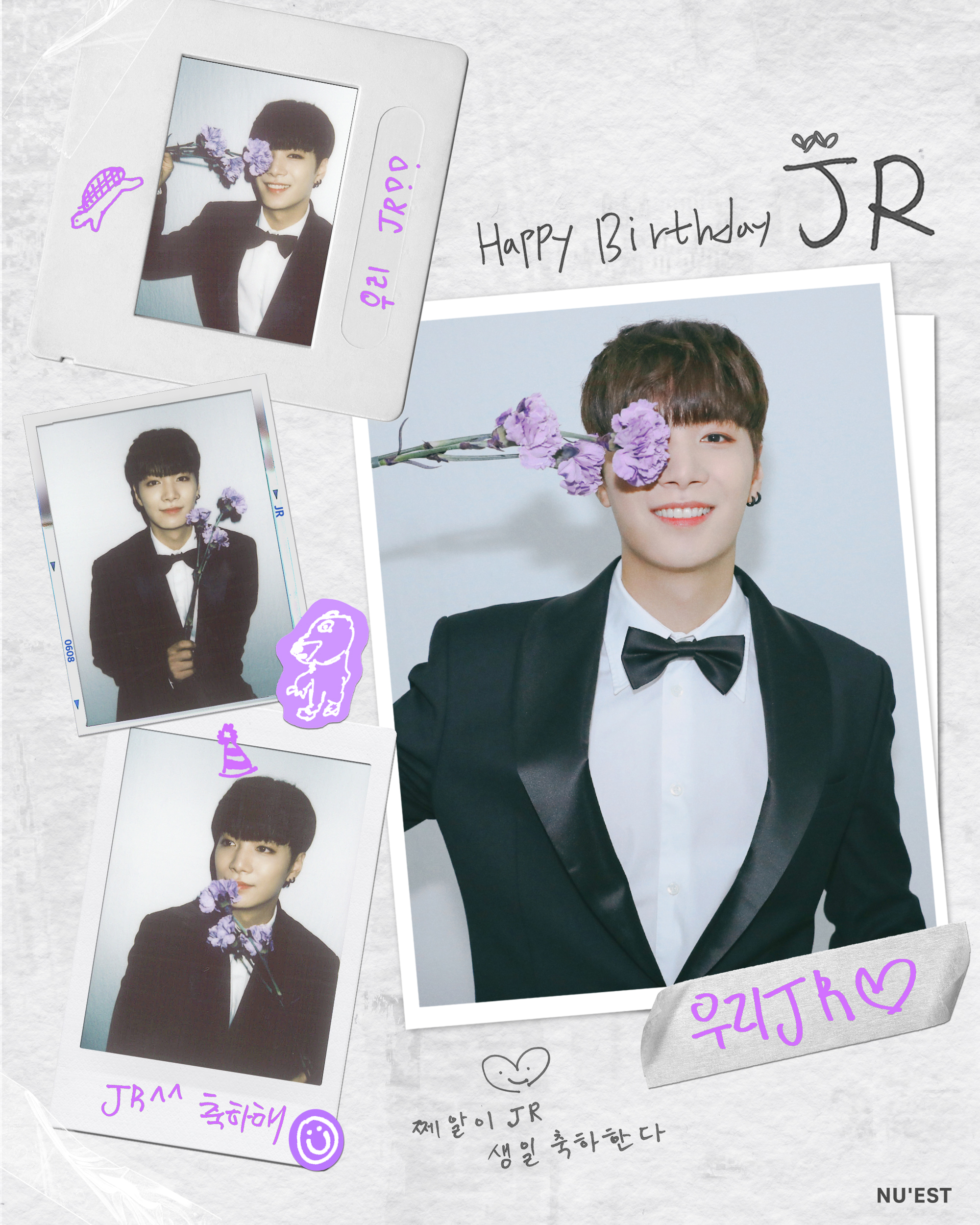 ---
He is beyond the original definition of adorable
JR is the leader, main rapper, and main dancer of NU'EST and it's not a sin to see him as a serious and charismatic person. But behind those cold stares on stage, JR is actually NU'EST's aegyo mascot who always goes for it when someone likes him to act cute. Specifically, his lovely smile alone can melt everyone's hearts.
Not just through facial expressions and gestures, but JR also has a captivating personality. He once revealed that he cannot go to the grocery store by himself and had to ask his older sister to buy online for him. If that isn't the most adorable!
When he dressed up as Wartortle
During his earlier days with NU'EST, fans had nicknamed him Agumon because of his resemblance with the Digimon character. But ever since he went blue-haired in 2016 during the promotions for the group's 5th mini-album Canvas, ㄴㅇㅅㅌs started calling him Wartortle. And JR really embraced being the Pokemon character's look-alike as he even used his Wartortle impression for his introduction video for Mnet's Produce 101 Season 2.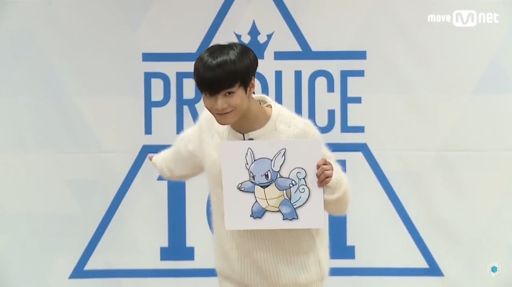 What's even lovelier is that he also dressed up as the Pokemon character in 2018 as he visits subway ads put up by fans for his birthday.
He is a responsible person
If you have seen Pledis Entertainment's Kim Jonghyun from Mnet's Produce 101 Season 2, he really showed how responsible he is. In every mission, he was picked as the leader and we all know that it's not only because he's already a debuted idol, but because the trainees trust him that he can help bring out the team's hidden charm. And obviously, his hard work always comes with satisfying results in every mission.
As NU'EST's leader, he prioritizes ㄴㅇㅅㅌ's opinions and comments because he wants to show the group's best. He takes good care of his members and cheers them on in their every schedule. And it isn't just limited to group schedules because he would make sure to check on them even in their individual recordings.
He is effortlessly comical
JR's notable display of his comical side was probably during JTBC's Night Goblin which aired from July 2017 until March 2018. During the variety show, JR was remarkably known by the nickname "Kim Heh Heh Heh" because of the sound of his laugh. He had also performed lots of slapstick acts, making the show's members adore him.
From then, JR had been on several entertainment programs such as SBS' Law of the Jungle, JTBC2's Looking for Trouble Season 2: Paradise, and tvN's Shadow Singer.
He knows everything about his members
Everything, literally! JR loves his members so much that he knows what each of them is thinking at the moment. Well, knowing your members' birthdates and blood types might be a given, but JR knows even the tiniest details. He knows whether Aron raised his left or right hand. JR can tell what season it is just by looking at Ren's drink. He can figure out what Baekho wants to eat, and even mimic how Minhyun drinks his water. Absolutely, the measure of a good leader is being observant of his members. And without any doubt, he is NU'EST's greatest leader.
---
Honestly, there are just too many reasons why ㄴㅇㅅㅌs cherish NU'EST's Charisma Boy.
JR truly deserves all the love and support he is getting and we hope to see his sweet smile every day. The general public might have known him as the Nation's Leader but he will forever be Aron's best teacher, Minhyun's comrade, Baekho's supporter, Ren's hero, and ㄴㅇㅅㅌ's pride.
---
Image Source: Pledis Entertainment