Netflix
Featured
Revisit The Momentous Shocking Twists In "The King: Eternal Monarch"
By
|
The King: Eternal Monarch has sure fortified its imaginative narrative with a whirlwind of plot bends that made fans gasp!
Marking the finale episode today, let's look back on the riveting ride brought by Lee Min Ho, Kim Go Eun, Woo Do Hwan, Lee Jung Jin, Kim Kyung Nam, and Jung Eun Chae in The King: Eternal Monarch.
The King: Eternal Monarch tells the story of two parallel universes, one in which Korea is a constitutional monarchy and one which is similar to present-day Korea. Lee Min-ho stars as Emperor Lee Gon, who fights evil and tries to close the door between the worlds, and Kim Go-eun stars as Detective Jeong Tae-eul, who teams up with him to protect people's lives.
Check out some of the most thrilling moments in the series below.
Kang Sin-jae Meets His Alternate
Imagine Kang Sin-jae's shock when he discovers his doppelgänger in a hospital bed. His father reveals he was able to receive a replacement for his comatose son as a bonus for selling the care center to Lee Lim. It's even more heartbreaking news for Kang Sin-jae when he realizes his dad only cares about meeting Lee Lim and escaping to the other world.
---
Lee Lim Kills Lee Lim?!
Talk about not being familiar with your self. Lee Lim decides to go back in time to warn his past self about his failed coup and to instruct him to kill child Lee Gon. He definitely overestimated himself and was in for a surprise when his past self slashes him with his sword (hidden in his umbrella).
---
 Lee Gon Is The Savior
This might not have been surprising for some, but it was interesting to see Lee Gon and Lee Lim realize the identity of the shooter. Unlike Lee Lim, Lee Gon doesn't try to change his destiny. What's perhaps more surprising is that he's planning on going back once more. This time, he'll have reinforcements though since Jo Yeong and Kang Sin-jae are determined to help him out.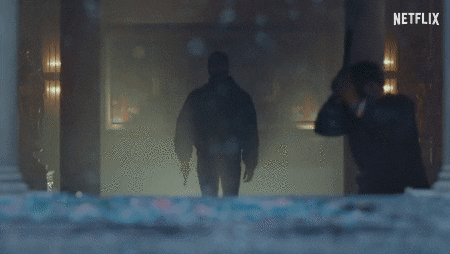 ---
Lee Gon Gets Stuck In Time
With only half of the magic flute, Lee Gon is unable to immediately go back to the time he came from. He has to wait in the in-between place for approximately four months to travel 26 years. Yikes!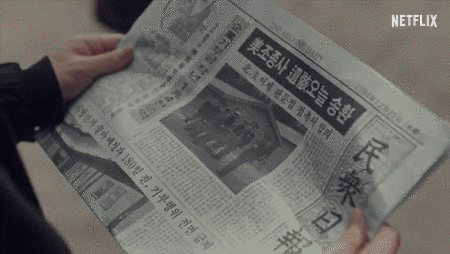 ---
Lee Gon and Jeong Tae-eul's Time Defying Love Story
While Lee Gon travels through time, he meets 5-year-old Jeong Tae-eul. This meeting changes Jeong Tae-eul's memories and they meet again in 2016. Remembering him clearly, Jeong Tae-eul embraces Lee Gon first when they meet in 2019. The couple rewrite their love story which deepens their relationship.
---
Jeong Tae-eul Teams Up With Luna
Will Luna prove to be trustworthy? It's not easy partnering up with someone who stabbed you… but Jeong Tae-eul will do anything to save Lee Gon. Only time will tell if Luna will help Jeong Tae-eul steal the other half of the flute or do something else. With both Lee Gon and Jeong Tae-eul making plans to save the worlds and each other, we're in for an epic ending.
Don't miss the finale episode of The King: Eternal Monarch on Netflix, 10:30 PHT.
---
PR Source & photos courtesy of Netflix
How does this story make you feel?