TVING
K-Drama
Han Ji Eun and Hong Jong Hyun To Journey Into The World of Stock Market In "Ants Are Riding"
By
|
TVING announces a new original series, Ants Are Riding, top-billed by Han Ji Eun and Hong Jong Hyun.
Completing the lead cast are reliable character actors Jung Moon Sung, Kim Sun Young and Jang Kwang.
Backed up by Studio Dragon, the creative team includes director Choi Ji Young and writer Lim Yeon Soo. Exploring the world of the stock market, it is a human comedy series where people realize life, friendship and love through stocks.
Aiming to present stories that are relevant to current affairs, Ants Are Riding deals with realistic stock stories of small citizens rather than the stock wars in the business world.
Meet the Lead Cast of Ants Are Riding
In the series, Han Ji Eun takes the role of Yu Mi-seo, a happy bride-to-be who experienced stock investment failure. The actress currently stars in Bad and Crazy. Her previous works include Lovestruck in the City and Be Melodramatic.
Hong Jong Hyun suits up as Choi Seon-woo, a part-time convenience store student. He is thirty-three years old and works part-time at a convenience store. But when he gets home from work, he is a mysterious person who rides a luxury foreign car.
In addition, Jung Moon Sung and Kim Sun Young are set to become the mood makers in the story. The latter plays the owner of a jokbal restaurant.
Lastly, Jang Kwang portrays Kim Jin-bae, an English teacher who jumped into the stock market after retirement, adding to his wealth.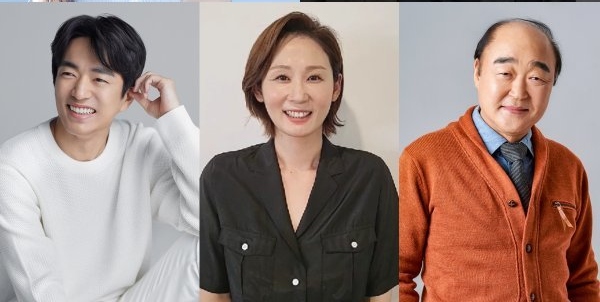 These five people with different lives and stories meet at a mysterious stock meeting with the common denominator of stocks and embark on a journey to transform from an ant to a super ant.
In particular, as it is the first stock market-themed drama, the freshness and differentiation are doubled, making it even more appealing.
Accordingly, Ants Are Riding deals with the episodes of people who go through trial and error while traversing the world of stocks. Aside from providing information, it foretells fun stories as well.
Ants Are Riding is scheduled to be released on TV in the second half of 2022.
---
Source: Sports Donga
How does this story make you feel?