K-Drama
Ji Sung, Kim Min Jung, Park Jinyoung & Park Gyu Young Are Booked For tvN Drama "Devil Judge"
By
|
Why Ji Sung's new character is labeled as "devil judge" is the drawing point of tvN's latest series.
Together with Kim Min Jung, Park Jinyoung, and Park GyuYoung; Ji Sung will be featured in a drama showcasing a live courtroom show in which the entire nation becomes a jury.
The new tvN drama 악마판사 Devil Judge evidently highlights the concept of justice and will tackle cases in an interesting way. Something different to previous dramas set in the court of law.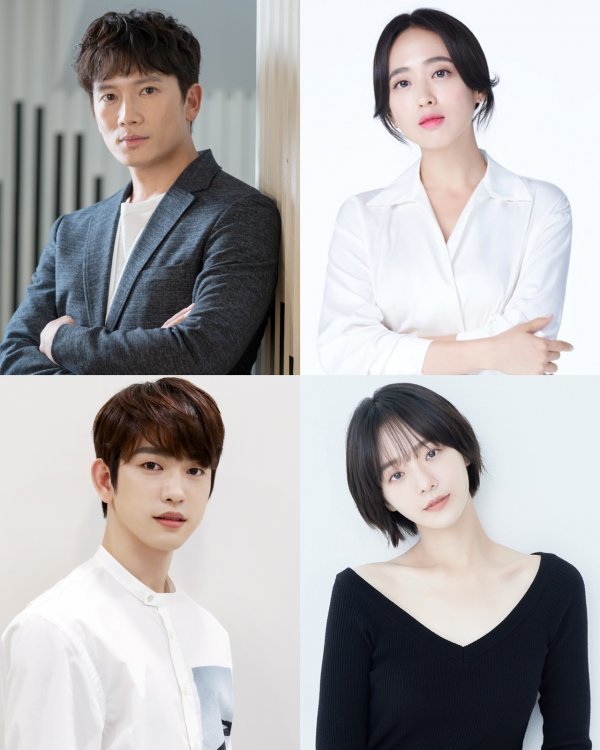 ---
Lead Cast
Ji Sung plays the role of Judge Kang Yo-han, a head trial judge who wears his judicial robe to punish power-greedy people without mercy. With a noble appearance and elegant taste, his aura manifests a man of intelligence. He has mastered to show an expressionless face, thereby making it hard to read what's on his mind.
Making life hard for Judge Yo-han, Kim Min Jung suits up to the role of Jung Sun-ah, his rival. She is a fearless director who is clever and beautiful. Confidently aware of her fascinating charm, her connection to key figures in Korea is also vast and bright.
Jinyoung plays the role of Kim Ga-on a trial judge of persistent determination. He is the only hope in the frequent chaos of the trial court.
Lastly, Park Gyu Young plays the role of Detective Yoon Soo-hyun, an old friend of Kim Ga-on who also pursues Judge Yo-han's secret. With close friendship with Gaon since they were young, she is popular for having nice personality and being beautiful. However, Ga-on seemingly is not aware of that charm.
I know we are already cheering for these friends to become lovers.
Devil Judge aims to present a drama of varying dimensions in the second half of the year.
The TVN new drama'Devil Judge', where Ji Sung, Kim Min-jung, Jin-young, and Park Gyu-young will meet and present a drama of a different dimension, is set to broadcast in the second half of the year.
---
Source: Sports Donga
How does this story make you feel?