tvN | Hwa&Dam Pictures
K-Drama
Kim Tae Ri and Nam Joo Hyuk To Bring Back Youth Memories In "Twenty-Five Twenty-One"
By
|
tvN's new weekend drama reveals new posters featuring its lead stars.
Nam Joo Hyuk and Kim Tae Ri are set to traverse a drama depicting the growth of young people who have been deprived of their dreams in the 1998 era.
From stories of young romance to the chemistry of five young people who are confused between friendship and love, and the chemistry of five young people who share difficult worries; the series gives a wistful tap to nostalgic memories of being young.
Accordingly, Twenty-Five Twenty-One is a collaboration between writer Kwon Do-eun and director Jung Ji Hyun. They are recognized for a realistic and emotional screenplay as well as detailed and polished orchestration. Their combined works include Search WWW, The King Eternal Monarch and You Are My Spring.
In the featured posters, Kim and Nam transformed into their respective characters: Na Hee-do and Baek Yi-jin. Amidst the IMF crisis, Na Hee-do aspires to her fencing dream with passion and enthusiasm. Meanwhile, Baek Yi-jin, the eldest son of a family destroyed by IMF becomes a reporter.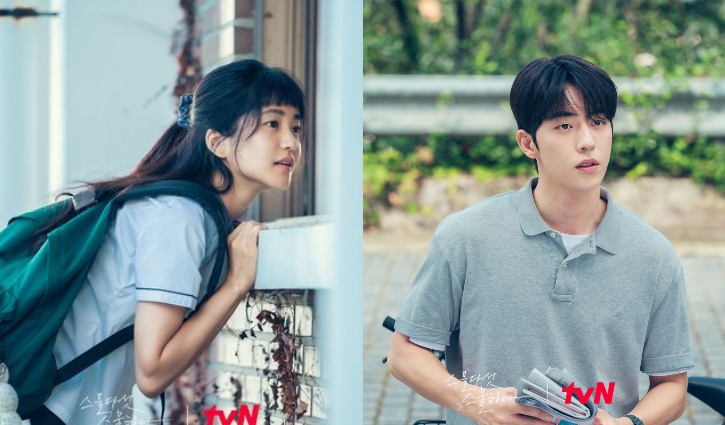 Miniature versions of the two appear as they gaze at each other. Putting her hand in her pocket, she looks at him smiling brightly while standing on a newspaper page. Sitting on what appears to be a diary, he also beams faintly.
In particular, at the point where Na Hee-do and Baek Yi-jin's eyes meet, the phrase "I will go and reach you wherever you are" is engraved, raising expectations for the story of the two people who tickle their hearts.
Twenty-Five Twenty-One will be broadcast for the first time at 9:10 pm on February 12, following Bulgasal: Immortal Souls.
---
Source: Sports Chosun
How does this story make you feel?