K-Drama
"Racket Boys" Preps To Deliver Comical and Heartening Moments On Netflix
By
|
Netflix series Racket Boys is set to deliver a heartwarming and humorous story about a ragtag middle school badminton team.
Look forward to the comic relief focusing on the young athletes' dreams and aspirations.
Tang Jun Sang (Move To Heaven) suits up to the role of Yoon Hae-kang who is a competitive baseball player forced to move to the countryside when his father gets a new job as a coach tasked with reviving a badminton team that's on the brink of extinction. He struggles to adjust to rural life as well as playing badminton. Hae Kang is joined by an assorted crew of other players with distinct personalities.
In the latest Netflix trailer, the vibrant young cast is endearingly introduced.
Kim Kang Hoon (When The Camellia Blooms) plays the youngest team member Lee Yong-tae. He talks a lot and is always in front of a computer playing games. Bang Yoon-dam (Son Sang Yeon) is glued to his phone and is also an attention seeker. Then we have Na Woo-chan (Choi Hyun Wook) who is into hip hop and fashion and is the most kind-hearted of them all.
In addition to the four boys, there are Han Se-yoon (Lee Jae In) and Lee Han-sol (Lee Ji Won) who are aces at their girls' middle school. Rounding out the players are coaches Yoon Hyeon-jong (Kim Sang Kyung) and Ra Yeong-ja (Oh Na Ra) who were star badminton players themselves.
There will be plenty of hilarious and touching moments to enjoy when the small-town misfits pursue their big badminton dreams.
Tune in for all the fun when Racket Boys premieres on May 31 at 10:50 PM PHT with new episodes every Monday and Tuesday, only on Netflix!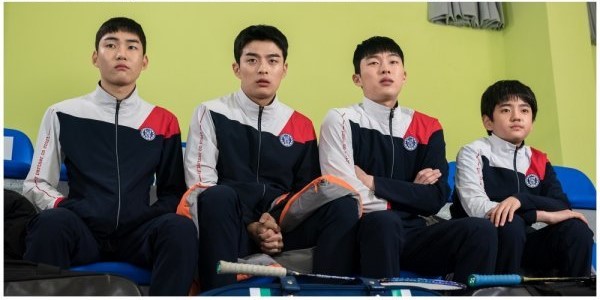 ---
About Netflix
Netflix is the world's leading streaming entertainment service with 208 million paid memberships in over 190 countries enjoying TV series, documentaries and feature films across a wide variety of genres and languages. Members can watch as much as they want, anytime, anywhere, on any internet-connected screen. Members can play, pause and resume watching, all without commercials or commitments.
PR Source: Netflix