Elle | marie claire | it pouch 
K-Drama
Seo Hyun Jin, Kim Dong Wook, Yoon Park & Nam Gyu Ri Confirm Roles In tvN Drama "You Are My Spring"
By
|
Four lives are set to be entangled in a building where a murder case took place. That's the rough sketch of tvN's new series, You Are My Spring.
Working together in this new tvN series is acclaimed director Jung Ji Hyun whose recent works have been met with great acclaim. That includes The King: Eternal Monarch, Search: WWW and Mr. Sunshine. Writer Lee Mina (Bubblegum) pens the screenplay.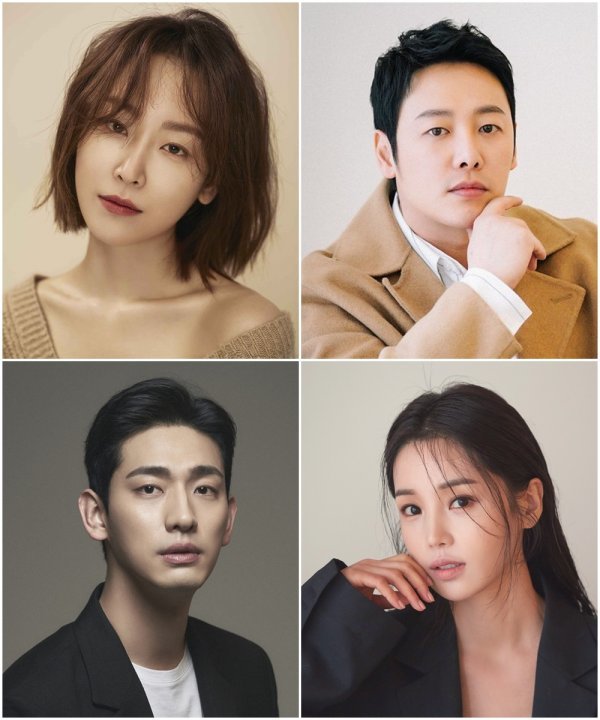 ---
Confirmed Main Leads
Seo Hyun Jin suits up to role of Kang Da-jung, a hotelier who moves to a new apartment building for a fresh start. There she encounters a murder case and a man living in the same building. It pushes a reconnection to her childhood of dark memories that won't go away in her heart.
The actress previously starred as a teacher in Black Dog and is known for her sound portrayals in The Beauty Inside and Another Miss Oh.
Portraying psychiatrist Ju Young-do is Kim Dong Wook, He chose his profession to help people choose to live rather than dying. Living his whole life without comforting himself but other people, he also has his own wounds behind his smart and amazing figure.
Previously, he worked on MBC drama Find Me In Your Memory. His recent notable dramas include Special Labor Inspector Jo and The Guest.
---
Second Leads
Aiming to present various charms from warmth to coolness in his character Chae-Joon is Yoon Park. He portrays an investment company representative who chases after Da-jung's heart earnestly.
2020 was quite a year for the actor who made small and lead appearances in various series. In particular his varying roles in Birthcare Center and Search were met with praises.
Fresh from the recently concluded Kairos, Nam Gyu Ri decked her new project as Ahn Ga-young. She is an actress who became commitment phobe after being hurt and used by her former boyfriend and manager.
Consistently showing interesting characters, the actress is remembered for her roles in Different Dreams, Heartless City and 49 Days.
Backed up by Hwa&Dam Pictures, the series is aiming broadcast date in the first half of 2021. The production company further invites viewers to anticipate in a healing romance that is as warm and dazzling like spring.
---
Source: SPOTVNews
Photos: Management Soop | Keyeast | CGV Art House | NPIO Entertainment | Elle Korea | marie claire | Grazia | ceci | Vogue | instyle
How does this story make you feel?