JTBC
K-Drama
"Snowdrop" Mounts Lead and Supporting Characters In Latest Teasers
By
|
Acquainting viewers to its big-cast production, Snowdrop releases teasers featuring the main characters.
Snowdrop tells the story of Su-ho (Jung Hae In), a famous university student who takes refuge in a women's dormitory. He meets Young-ro (Jisoo), a female university student who hides and treats him in the midst of the crisis.
Young-Ro fell in love at first sight with Su-ho when she saw him at a social gathering. However, one day he accidentally went to the female dormitory with blood all over his body. She did her best to hide him amidst his situation.
Writer Yoo Hyun-mi and director Cho Hyun-tak from SKY Castle have collaborated again for this drama, and the drama has already attracted attention with the casting of Jung Hae In and BLACKPINK's Jisoo. Joining the two leads, Yoo In Na, Jang Seung Jo, Yoon Se Ah, Kim Hye Yoon, and Jung Yoo Jin are also set to join the powerhouse cast of the drama.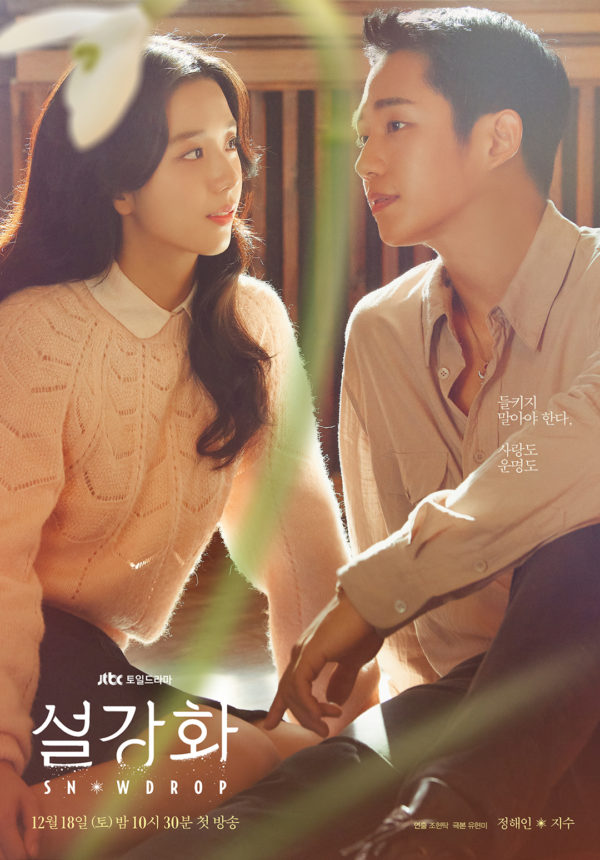 Previously, teaser photos featuring Jung Hae In, Kim Jisoo, Yoo In Na, Jang Seung Jo and Jung Yoo Jin were unveiled providing glimpses of their characters.
---
 Meet Room 207 Dormmates
Playing the roles of female college students who live in the same dormitory room are captured in their distinct personalities. They all study at Hosoo Women's University.
Kim Jisoo plays the character of Eun Young-ro, an English major. In the photo revealed, she is seen in a pensive mood while writing a letter.
Jung Shin Hye takes on the role of Go Hye-ryung, a fourth-year student at the Department of Vocal Music and a popular singer. She is a free-spirited person who rejects tradition and only cares about 'disruption'.
Next, Kim Mi-soo suits up as Yeo Jung-min, a 4th-year History major. She always wears glasses and three-color slippers and training clothes all year round. She is a person who is concerned about a better world than dating and taking care of her appearance.
Lastly, Choi Hee Jin portrays Yoon Seol-hee, a freshman in the Department of Home Management.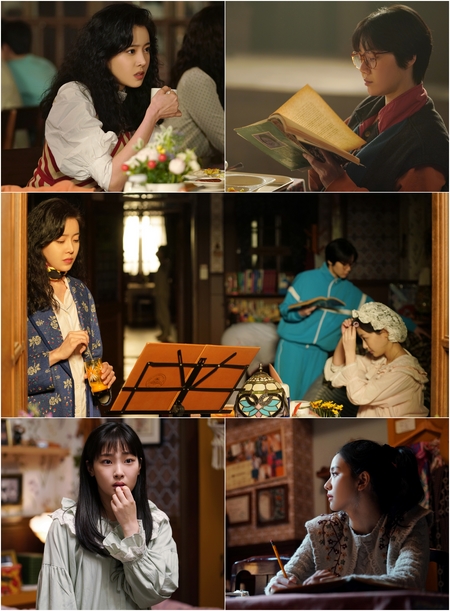 ---
The Politicians' Wives
Subsequently, a sparking nerve war among character actresses Kim Jung Nan, Jung Hye Young, and Baek Ji Won was also unfurled.
In the drama, the three would play the roles of politicians' wives. Garbed in elaborated costume, makeup and accessories, they are seen engaged in a conversation.
Portraying the role of Hong Ae-ra is Kim Jung Nan. She is a former movie star and the wife of Eun Chang-soo (Heo Jun Ho). Possessing an elite actress's aura with her sophisticated speaking skills, she wants to realize her greedy desires by feigning elegance.
Meanwhile, Jung Hye Young takes characterizes Jo Sung-shim, the wife of the ruling party secretary-general Nam Tae-il (Park Sung Woong). Assuming the position of 'Queen of Ladies', she considers herself to be the center of the world. But she is a person with a way of speaking that does not hide her inner feelings. She believes in other people's words as it is, and is also a person with a sense of humor.
Finally, Baek Ji Won brings life to the character of Choi Mi-hye, a fashion designer and the wife of Ahn Kyung-hee (Lee Hwa Ryong), the head of the Anti-aircraft investigation department. She is an ambitious artist who uses slander for success and advancement. Her dress shop called Charmant is a salon frequented by ladies of high society.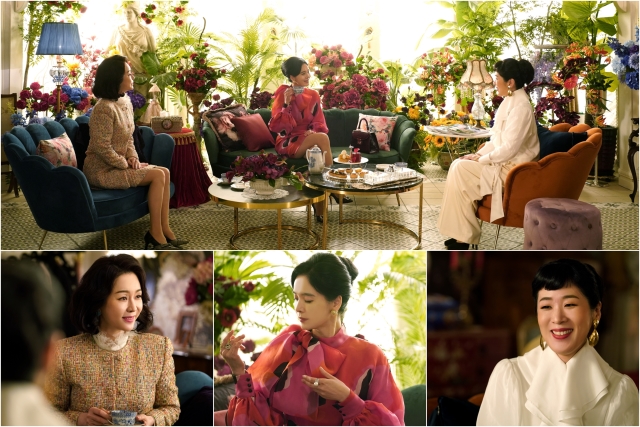 More stories featuring the main cast of Snowdrop will be unveiled beginning December 18 on Disney+.
---
Source: jTBC News
How does this story make you feel?