tvn
K-Drama
tvN Targets Continuous K-Drama Craze With Confirmed 2021 Dramas Including "Hospital Playlist 2", "Navillera", "Doom At Your Service", "Devil Judge" & More
By
|
Rolling its drama lineup, tvN pursues genre diversity that would provide enjoyment for viewers.
Coming from last season which saw global attention through Crash Landing on You and It's Okay To Not Be Okay, the network aims to drive on the same vision.
Crash Landing on You was featured in the US weekly magazine The Observer along with world-famous drama series such as House of Cards, Money Heist and The Walking Dead. It ranked 6th on Netflix TV show in the period covering 2020 March 21 to 27, and was ranked first among the 2020 Overall Top 10 on Netflix in Japan.
Likewise, It's Okay To Not Be Okay garnered worldwide acclaim. It was selected in the top 10 international TV show selected by the New York Times.
This year, tvN will schedule their dramas at 9PM on Mondays and Tuesdays, 10:30Pm on Wed-Thurs spot and 9PM on weekend slot.
Check out the roster of tvN dramas this season below.
L.U.C.A. The Beginning
Billed as spectacular chase action film, the series combines the concept of genetics and evolution to its compelling narrative. Portraying the role of Ji-o is Kim Rae Won. He knows secrets not of this world and is constantly being pursued for his special abilities.
Helping him to confront his fate is homicide detective Gu-reum to be played by Lee Da Hee. She is also the only person who remembers him. Persistently chasing the case of his missing parents her life is shaken by meeting Ji-o who has special power.
---
Vincenzo
Feb 20 | tvN
Streaming Site: Netflix
A man caught in the middle of an Italian mafia war flees his adopted home for his South Korean birthplace where he finds more than one reason to stay.  
Song Joong Ki is set to play the role of a a mafia consigliere. He is a brutal strategist and lawyer of a mafia organization. Contrary to his sweet-looking visuals, he is quite a character, equipped with sharp negotiating skills and sound judgment to grasp his opponents.
---
Mouse
Mar 03 | tvN
Streaming Site: Viu
Top-billed by Lee Seung Gi, Lee Hee Joon, Park Joo Hyun and Kyung Soo Jin; tvN's crime chase drama narrates the story of a local policeman chasing after a notorious psychopath. Rounding up the cast are Ahn Jae Wook, Kim Jung Nan, and Pyo Ji Hoon (P.O).
Directing the production is Choi Jun Bae (Come and Hug Me). Penning the script is Choi Ran who worked on Black and God's Gift: 14 Days previously.
---
---
1st Half of 2021 tvN Drama Roster
Hospital Playlist 2
Well-loved series Hospital Playlist is booked for a sequel in the first half of 2021. PD Shin Won Ho thanked the fans for the amazing rave that pushed the making of the second season.
Hospital Playlist explores the amazing bond among five friends who have stayed close with each other since attending medical school together 20 years ago. They can practically read each other's mind and know each other like the back of their hands.
At their 40's life begins for each of them. With careers as doctors, the pragmatic lives of people living, dying and just passing by in the hospital will be narrated in their different perspectives.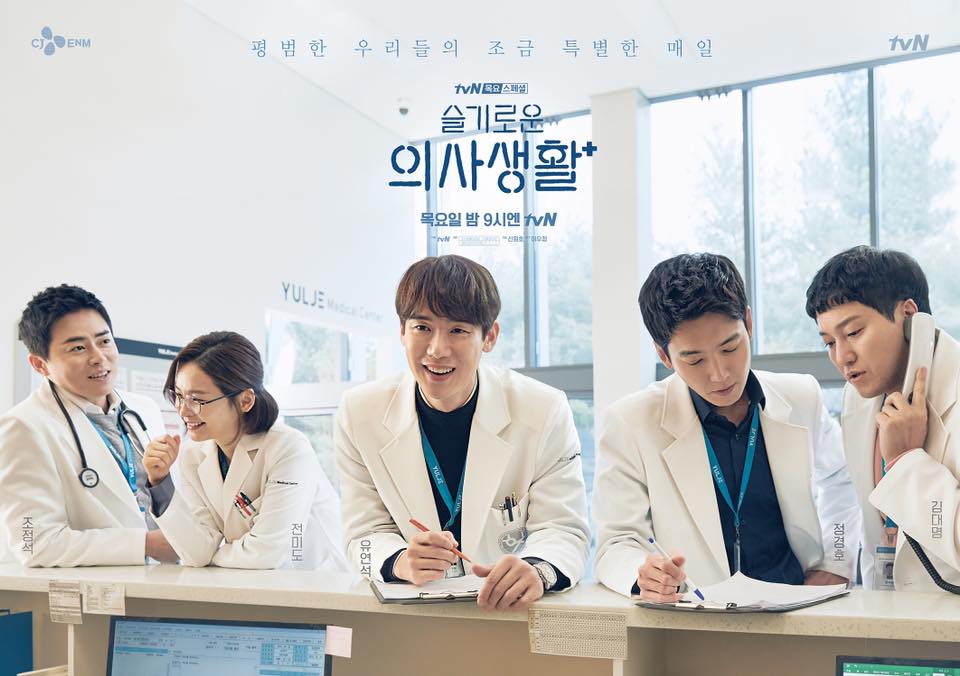 ---
Navillera
Based on a webtoon of the same title, Navillera (Like Butterfly) tells the heartwarming friendship story that bloomed between of a 70-year old postman and a 23-year old young man who both love ballet.
The emotional nudge between the seventy old man at the end of his life and the twenty-three youth who has just started exploring life who are both eager to work on similar dreams is the drawing point of the series.
The cast includes Park In Hwan, Song Kang, Na Moon Hee and Hong Seung Hee.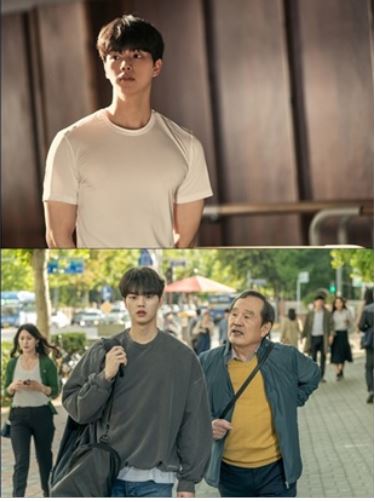 ---
My Roommate is a Gumiho
Jang Ki Yong and Lee Hyeri are set to picture the endearing drama, My Roommate is a Gumiho, an adaptation of popular webtoon, Live Together!
Chronicling the story of a handsome yet really old gumiho who has been trying to become a human for over 900 years, the popular Naver webtoon boasts a rating of 9.97% since its serialization in 2017.
Written by Baek Sun-woo and Choi Bo-rim (What's Wrong with Secretary Kim), and directed by Nam Sung-woo (Kkondae Intern), the series is jointly produced by leading production companies Studio Dragon and JTBC Studio.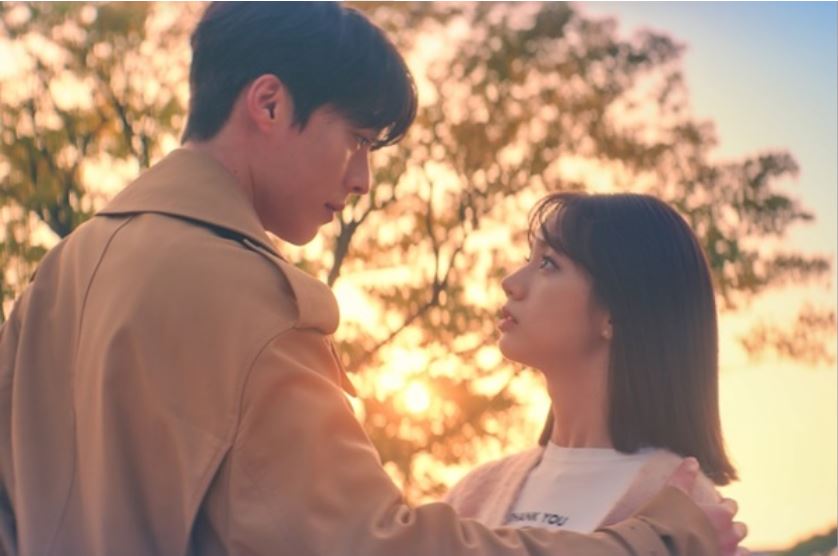 ---
Doom At Your Service
tvN seems know no moderation in tapping such talented cast for its new series top-billed by Park Bo Young and Seo In Guk!
Because hey, joining them are Lee Soo Hyuk, Kang Tae Oh and Shin Do Hyun, actors who are synonymous to "immersive portrayal". Directed by Kwon Yong Il and penned by Im Meari, the series is co-produced by Studio & New and Studio Dragon.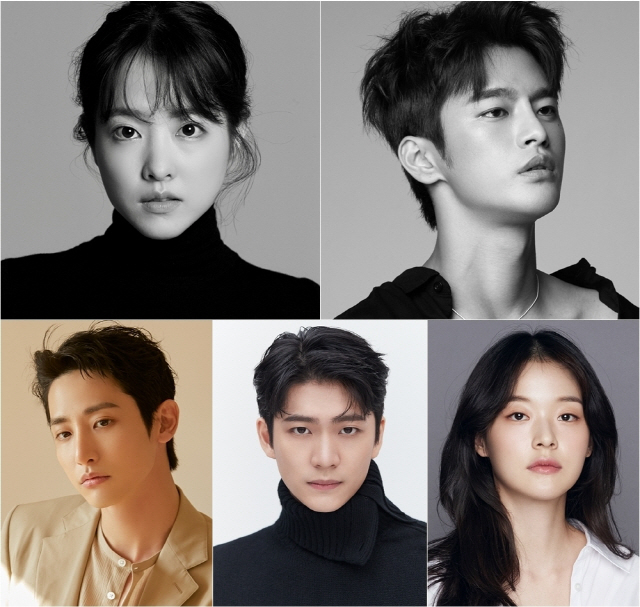 ---
Mine
Confirmed to top-bill the newest series revolving around strong women who escape the prejudice of the world, Lee Bo Young and Kim Seo Hyung are rightful owners of these new roles.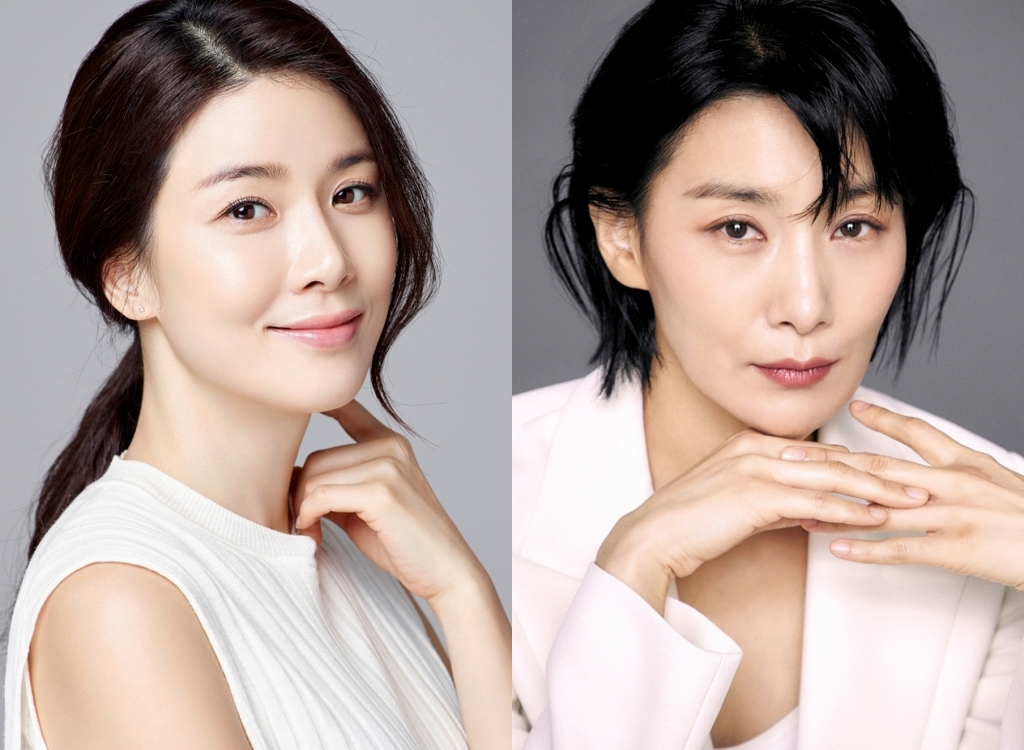 ---
---
2nd Half of 2021 tvN Drama Roster
You Are My Spring
Four lives are set to be entangled in a building where a murder case took place. That's the rough sketch of tvN's new series, You Are My Spring.
Top-billed by Seo Hyun Jin, Kim Dong Wook, Yoon Park and Nam Gyu Ri, the series targets first half of 2021 broadcast date.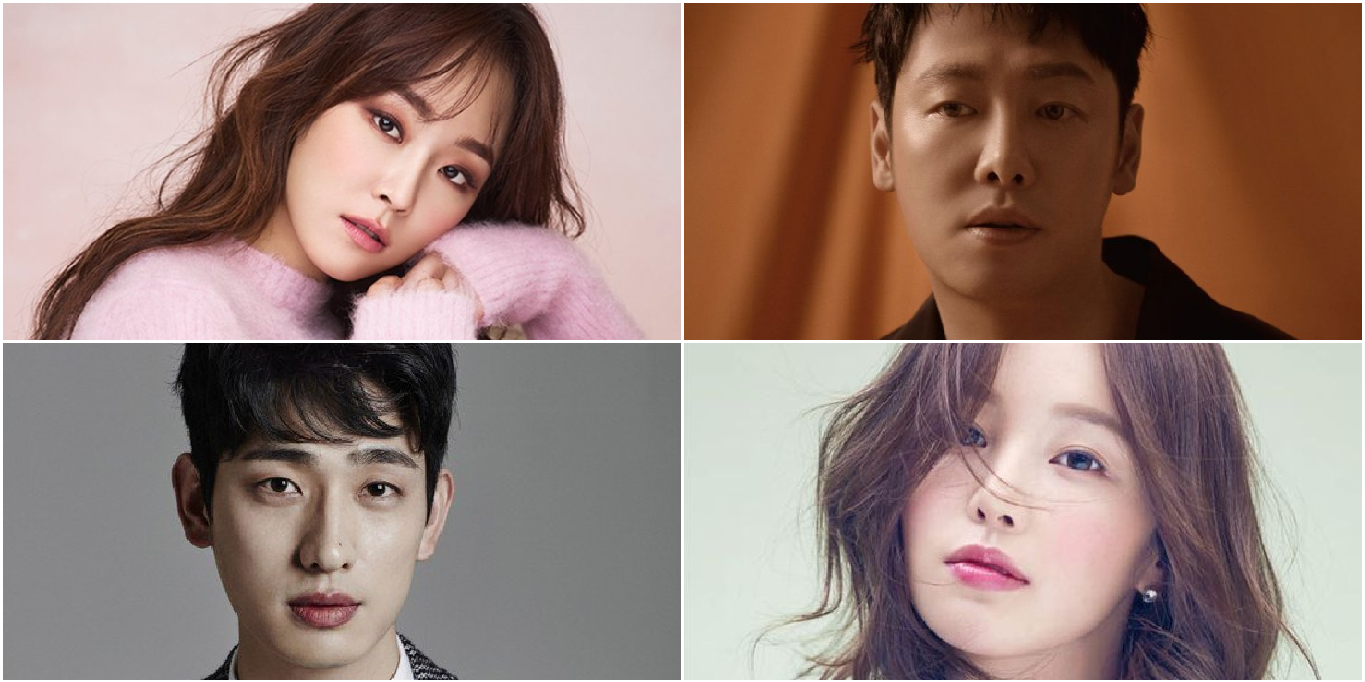 ---
Devil Judge
Ji Sung, Kim Min Jung, Park Jinyoung, and Park Gyu Young are confirmed for The Devil Judge. It threads on a message about justice through a live court show in which the whole nation participates.
To be directed by Director Choi Jung Kyu (Children of Nobody, Horse Doctor), the series will be penned by Moon Yoo Seok, a former judge who also wrote the novel and screenplay of well-loved courtroom series, Miss Hammurabi.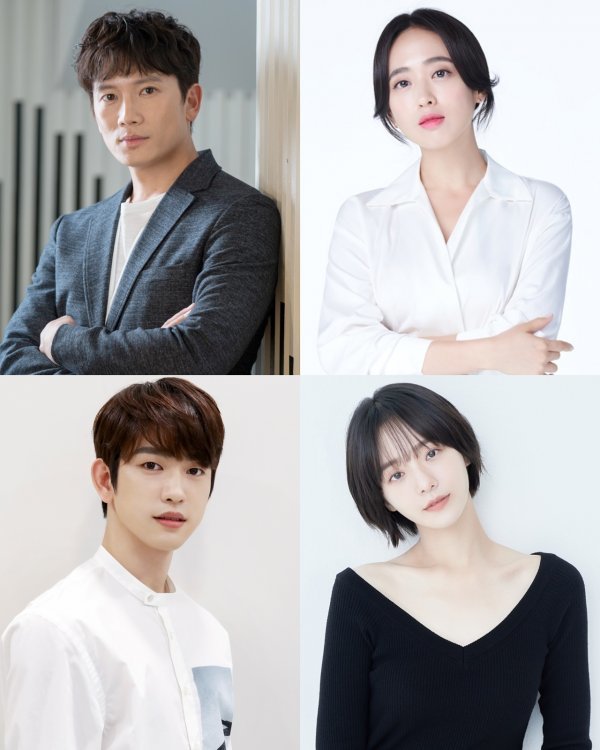 ---
Mount Jiri
Featuring scenes of activities such as rescue operations of visitors by national park ranger, Mount Jiri also highlights the protection of the ecosystem.
Jun Ji Hyun preps to play the role of Seo Yi Gang, the best ranger at Mount Jiri National Park. She knows the vast mountain park like the back of her hand. By instinct, she knows every nook and corner; as well as tattered roads, rock walls and cliffs.
Transforming to Kang Hyun-jo, a new ranger at Mt. Jiri National Park is Ju Ji Hoon. He is a former army captain who has a secret that no one can tell. Rounding up the main cast are respected character actors Sung Dong Il and Oh Jung Se.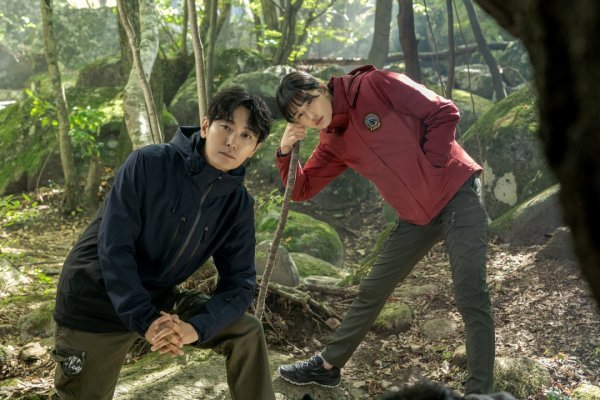 ---
Source: enews24
Photos: tvN
How does this story make you feel?