Rocket 3 Entertainment
K-Pop
Ailee Marks Her Return With Timetable For Pre-Release Album "LOVIN'"
By
|
Mark your calendars because Ailee is finally coming back!
Heavenly-voiced singer Ailee releases a timetable for her pre-release album LOVIN'  on May 7.
As a special gift for her loyal fans, the well-loved vocalist will drop a pre-release album ahead of the full-length album. After about seven months since the release of her fifth mini-album I'm in October last year, Ailee will finally return with another emotional set of songs.
The timetable image contained the schedule for the promotional content for Ailee's pre-release album. Catching the eyes of fans at once with its lovely atmosphere, the timetable was filled with spring energy under the warm sunshine.
According to the timetable, Ailee plans to stimulate curiosity by releasing content ahead of the album's release. This includes the track list, concept photos, art films, music video teasers, and highlight medley. Sequentially, the track list will be released on April 23.
Heightened expectations are already mounting over what content the powerhouse vocalist will show to her fans and what charms she will be showing to capture the audience's emotions.
Relatively, Ailee is a trusted singer who boasts a wide spectrum with numerous hit songs. This includes her debut song "Heaven'" as well as "I'll Show You," "Don't Touch Me," and "Room Shaker."
Particularly, she appeared as a Korean singer representative in the documentary Silent Night-A Song for the World in November 2020. Airing on The CW Channel in the US, Ailee's wonderful voice resonated around the world with the winter song "Sweater."
Meanwhile, heightened expectations are mounting over what irresistible charm Ailee will provide. As well as her proven ability to captivate the public's eyes and ears by giving legendary stages.
Furthermore, the pre-release album will be a special gift for Alien (Ailee's fandom name) who waited so long for the singer's return. Additionally, Ailee will grace the online stage with her talk concert SHOWTOK on June 19.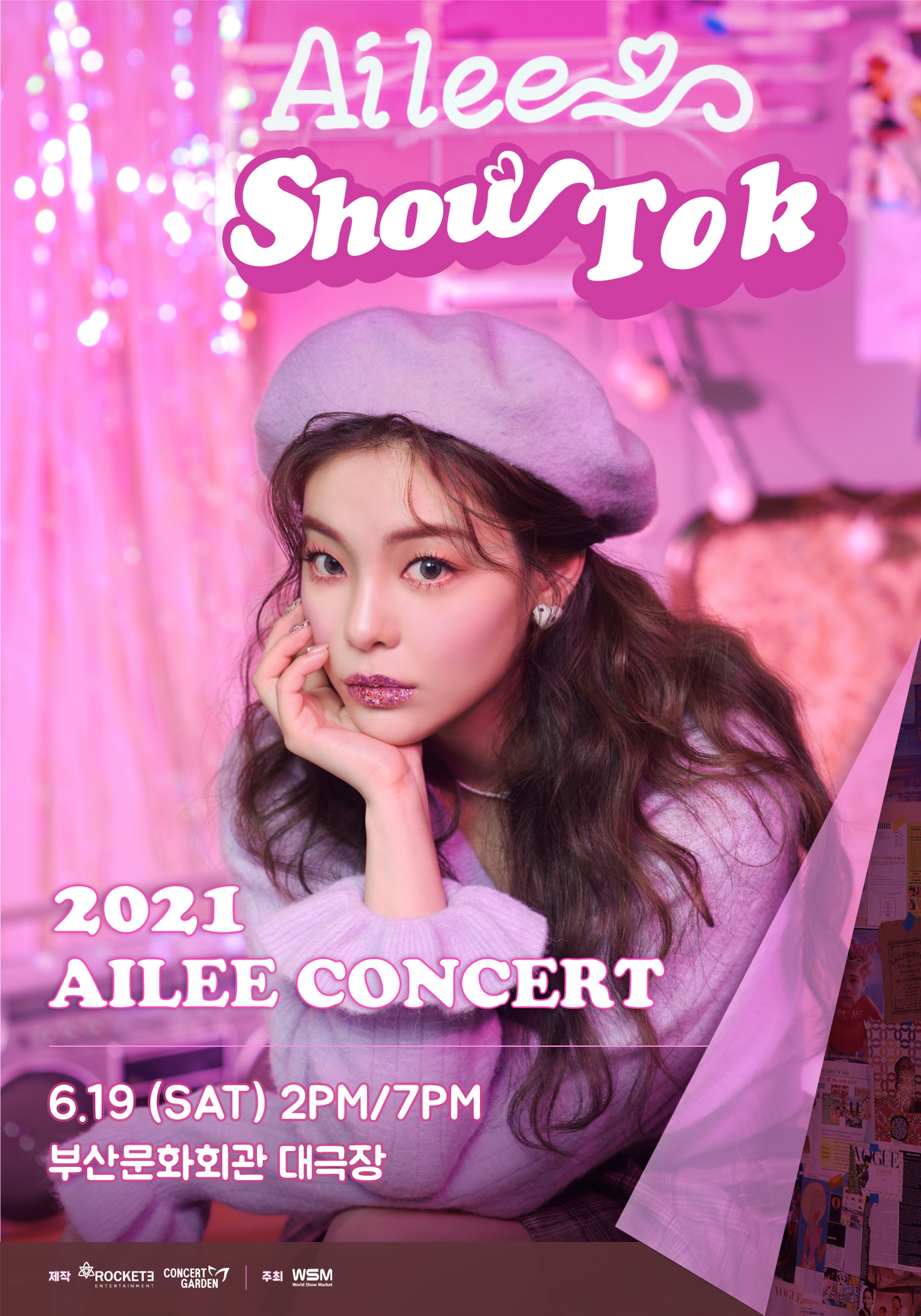 ---
Source: OSEN
Image Credits To: Rocket 3 Entertainment