YG Entertainment
K-Pop
AKMU Presents Incredible Video Trailer For Collaboration Album "NEXT EPISODE"
By
|
The sibling duo piques fans' curiosity with a mysterious video trailer ahead of their much-awaited comeback!
#악뮤 #AKDONGMUSICIAN #AKMU #LEECHANHYUK #이찬혁 #LEESUHYUN #이수현
AKMU never fails to amaze audiences as it just did again – this time with a blockbuster video trailer for the special collaboration album NEXT EPISODE.
On July 16, YG Entertainment revealed AKMU's official video trailer, drawing huge attention with its unconventional attempt to include a movie-like theme. In particular, Lee Chanhyuk is seen constantly falling to an unknown depth while Lee Soohyun roams around an upside-down room.
The video trailer features surreal scenes reminiscent of a fantasy movie, stimulating global viewers' curiosity.
AKMU had clearly taken a step further from the ordinary, boasting its musical philosophy derived from a unique worldview.
Also, the incredible sibling duo will present seven official music videos, one for each of the songs in the collaboration album. "Because this is AKMU's first collaboration album made with excellence, we decided to introduce seven official music videos based on all songs. We plan to release them sequentially in the future," YG Entertainment explained.
AKMU's impressive transformation has attracted lots of interest. With their songs constantly becoming a healing treatment with lyrical melodies and relatable sentiments, the fans are getting excited over the album's official release.
Relatively, a different kind of music world is expected to unfold as the siblings exuded a rather chic aura throughout the video trailer.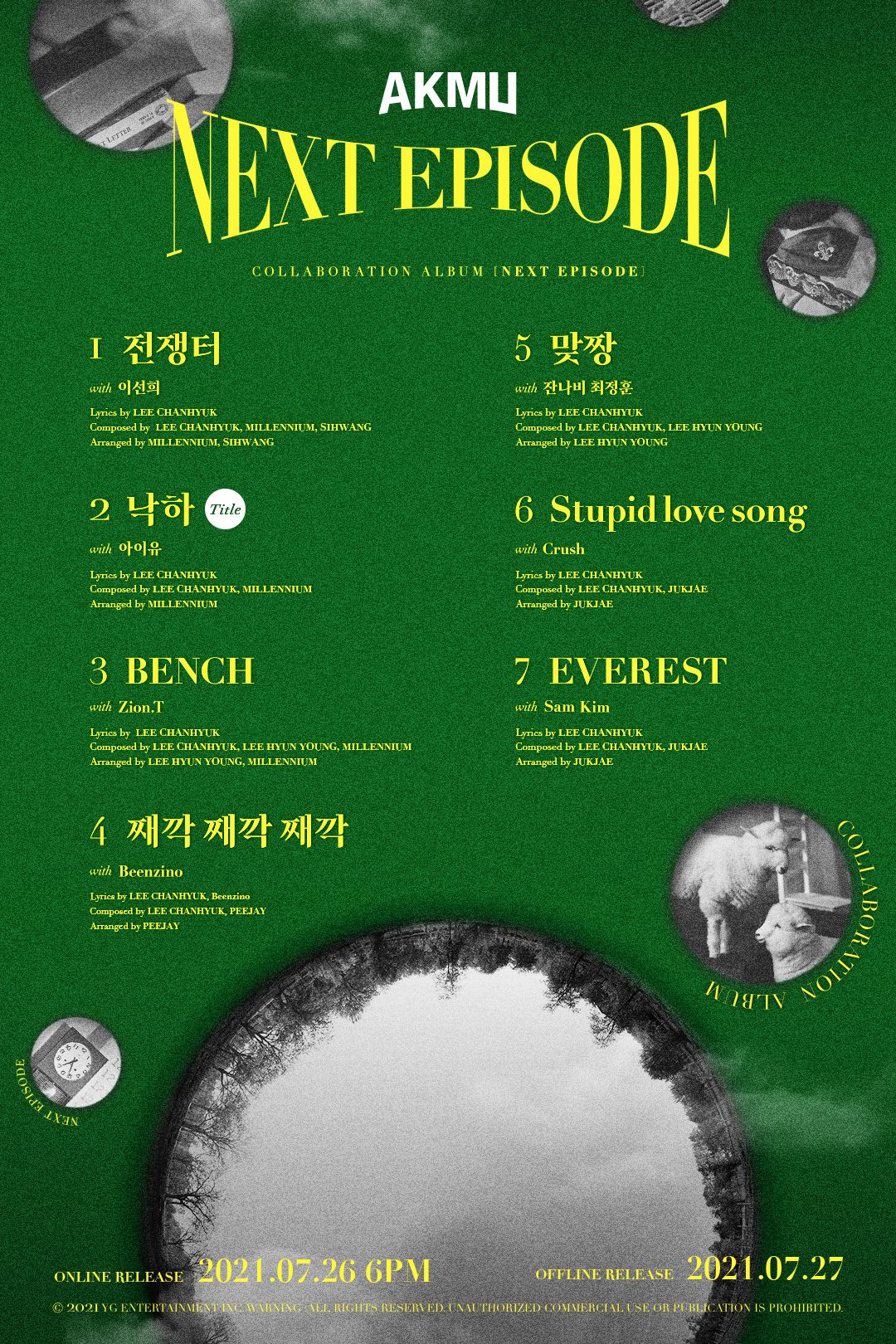 Meanwhile, AKMU's collaboration album NEXT EPISODE will boast a luxurious lineup of spectacular artists. This includes a feature from IU for the title track. Additionally, Lee Sunhee, Zion.T, Beenzino, Jannabi's Choi Junghoon, Crush, and Sam Kim will help decorate the album.
The collaboration album NEXT EPISODE will be released on July 26 at 6PM KST.
---
Source: OSEN