K-Pop
C-Clown unveil their 'completely different' image
By
|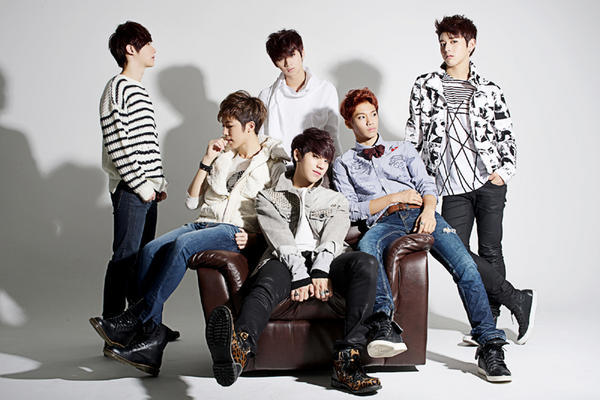 Members of the new K-Pop group, C-Clown have individually revealed their comeback photos on their official Twitter accounts with a teaser for their second mini-album to be released on November 8.
Earlier today, C-Clown's members have unveiled their individual come back photo teasers via their personal twitter accounts. In their tweets, the boys also revealed that a album teaser will be out on November 8. One of the members, Ray said they are making their return with a completely different image.
"Coming back with a completely different image! Our teaser will be revealed on Nov. 8th. You're all curious right? Please show a lot of interest" Ray tweeted.
In the released photo teasers, the boys dressed up in casual outfits, in jeans, stripe long sleeves, bow tie and jackets, displaying a new and fresh styles of them comparing to their debut style.
Additionally, C-Clown has also reportedly worked with B2ST's Junhyung and EXID's Hani for this comeback.
Source: News & Photo – C-Clown's twitters (1,2,3,4,5,6,7)