JYP Entertainment
K-Pop
DAY6 Amplifies Interest With Album Sampler For "The Book of Us: Negentropy – Chaos swallowed up in love"
By
|
What's up, MYDAYs! What's your favorite track, so far?
DAY6 hypes MYDAYs with an album sampler two days before the full group comeback on April 19.
Exciting fans, DAY6 revealed an album sampler video for the 7th mini-album The Book of Us: Negentropy – Chaos swallowed up in love. Including the title song "You make Me," "Healer," "every day we fight," "ONE," "above the clouds," "Only," "So Let's Love," a short glimpse of the seven tracks were unveiled.
Incorporating a new attempt into the rock genre, DAY6 heightened curiosity with the upcoming album. As the members' voices sing "You make Me" with the lyrics, "If I lose you there is no tomorrow because having you is the light of my last hope," heightened curiosity evolved to what's next for the five-member boy band.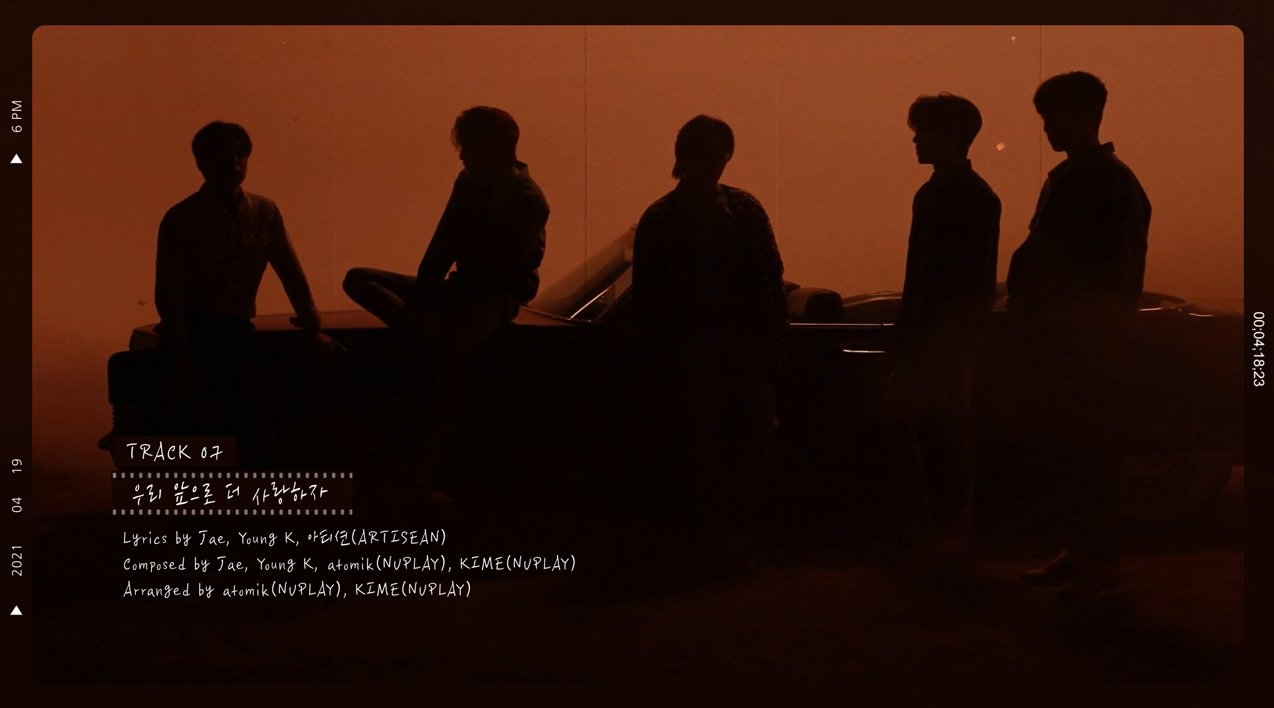 "everyday we fight" is a song about a healthy way of love, adding elements of rock to the rhythm of hip-hop. Relatively, "Healer" combines the house and disco genres around an impressive rock sound which creates an exciting atmosphere.
Then, the sweetest serenade with "Only" expresses a deep emotional line of emotion with pleasant lyrics unfolding on the sensibility of pop ballads touching the hearts of listeners. Followed by "above the clouds" which DAY6 expressed a deep emotional line.
"ONE" is characterized by a rich sound that only the band can give. While the last track "So Let's Love" is directed with a dramatic and overwhelming melody to overcome the wounds that a conflicted love had given.
Moreover, DAY6 will wrap up its book series which began with the fifth mini-album Gravity in July 2019. Accordingly, this upcoming album will complete the theme of "In the end, the energy that restores us is love, and through love, we become one."
Furthermore, DAY6 has actively participated in the writing and composition of every album ever since the debut in September 2015. Demonstrating the modifiers "trust and listen to DAY6" and "the band who sings of every moment," the talented boys of JYP had gained the title of "K-pop's representative band."
Meanwhile, DAY6 will release its new album The Book of Us: Negentropy – Chaos swallowed up in love on April 19 at 6 PM KST.
---
Source: JYP Entertainment, OSEN