Starship Entertainment
K-Pop
MONSTA X Dominates Oricon Daily Album Chart With Third Japanese Full Album "Flavors Of Love"
By
|
MONSTA X proves its global acclaim once again with a successful feat for the Japanese album ahead of the Korean comeback!
MONSTA X takes over the Oricon Daily Album Chart with third Japanese full album Flavors Of Love.
Shortly after the album's release in Japan, Flavors Of Love already topped the Oricon Daily Album Chart, realizing its impressive global popularity.
Released on May 5, Flavors Of Love consists 11 tracks. The Japanese versions for "Follow," "FANTASIA," and "Love Killa" were included in the album. Additionally, the album includes the songs "Wanted," "Re:Verse Day," "Diamond Heart," "Secret," "Detox," "Wish on the Same Sky," "Neo Universe," and "Flavors of Love."
Realizing its stable status as global idols, a live clip for "Flavors of Love" was revealed on Universal Music Japan's YouTube channel on May 4. The live clip attracted global fans' attention as the members presented a sweet performance, conveying a warm spring sentiment.
Relatively, MONSTA X performed well as it tops the Oricon Charts and Tower Records with "WANTED", which was released in March. Creating yet another history, the single acquired the highest rank on the Oricon Daily Album charts in two months.
Earlier, MONSTA X dominated end-of-the-year awards with bountiful recognitions for its impressive artistry. The group received its first Daesang after debut with "Stage of the Year" at the 2020 Asia Artist Awards. MONSTA X's global popularity swept various prestigious prizes such as "Best Performance" at the 2020 Melon Music Awards and "Best Stage" at the 2020 Mnet Asian Music Awards.
Additionally, the sextet was also awarded "Artist of the Year" at the 2020 The Fact Music Awards, "Best Group" at the 35th Golden Disc Awards, and "Top 10 Artists" and "Song of the Year" at the 2020 APAN Music Awards.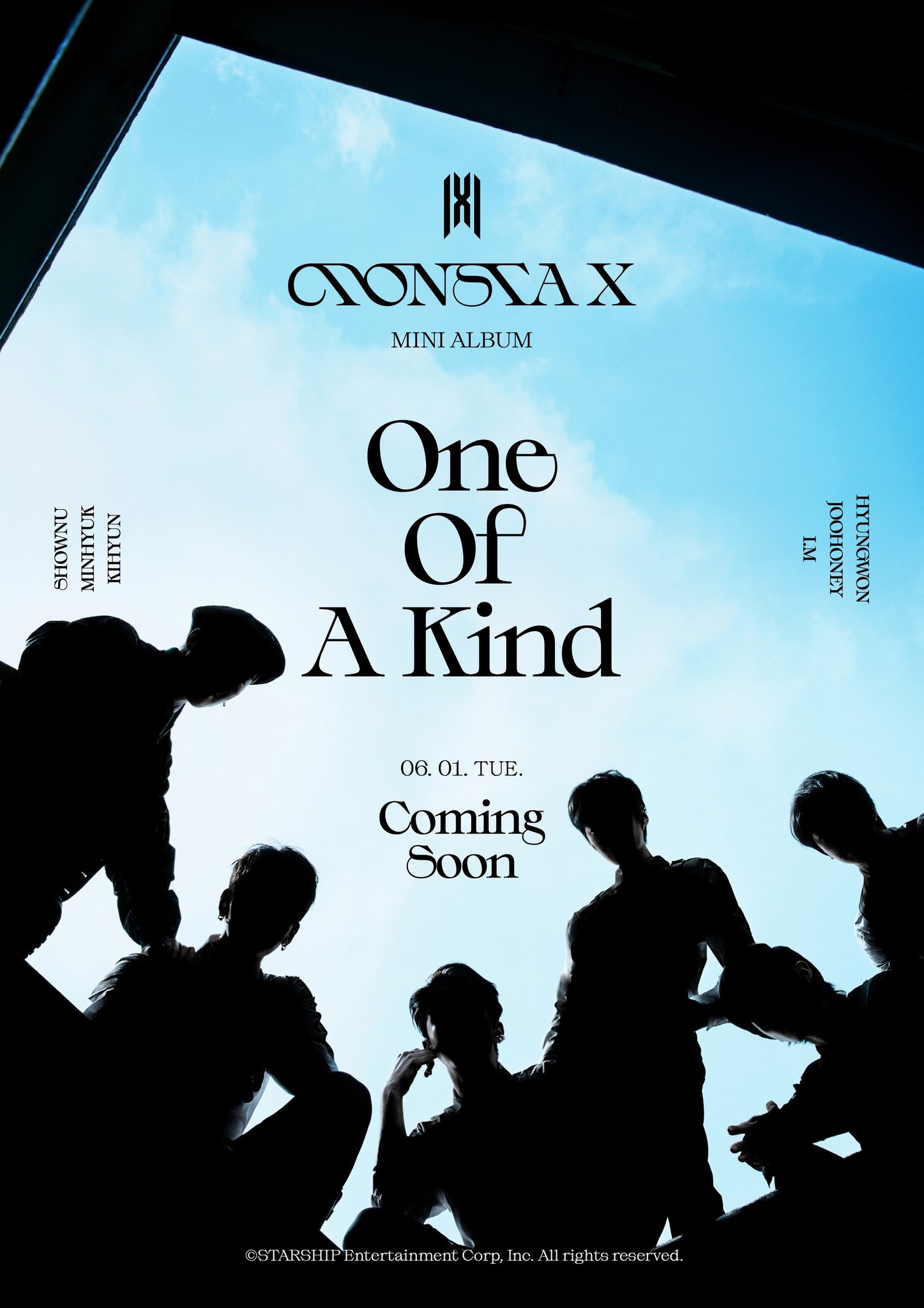 Meanwhile, MONSTA X continues to do better with a Korean comeback on June 1, participated by only five members. Shownu, MONSTA X's leader, is on a hiatus due to his health condition. Furthermore, the 9th mini album One Of A Kind will pursue MONSTA X's spectacular work as talented artists and creative performers.
---
PR and Image Source: Starship Entertainment