PLEDIS Entertainment
Internet
NU'EST Experiences A Pleasant Healing Trip In First Episode Of "L.O.Λ.E STORY: INSIDE OUT"
By
|
A brand new season features the members in Hongcheon and this calls for so much fun in NU'EST style!
The first episode for the new season of "L.O.Λ.E STORY: INSIDE OUT" features NU'EST in a healing trip filled with bickering chemistry and exciting games.
On May 14, NU'EST released the first episode of "L.O.Λ.E STORY: INSIDE OUT" on the group's official YouTube channel. The episode was originally scheduled to be uploaded every Thursday but was changed to every Friday, making way to JR's Naver NOW show "Royal Comics."
Highlighting Ren's clumsy yet positive personality, the episode started off with him driving the members for the first time in public. Of course, it wouldn't be a NU'EST program without the other '95 liners annoying their adorable maknae. As Ren ended up going on the wrong road, the excitement of the trip doubled, with the members assuring Ren with a smile. On the other hand, Aron wasn't able to join the members on this trip as he was currently on full rest.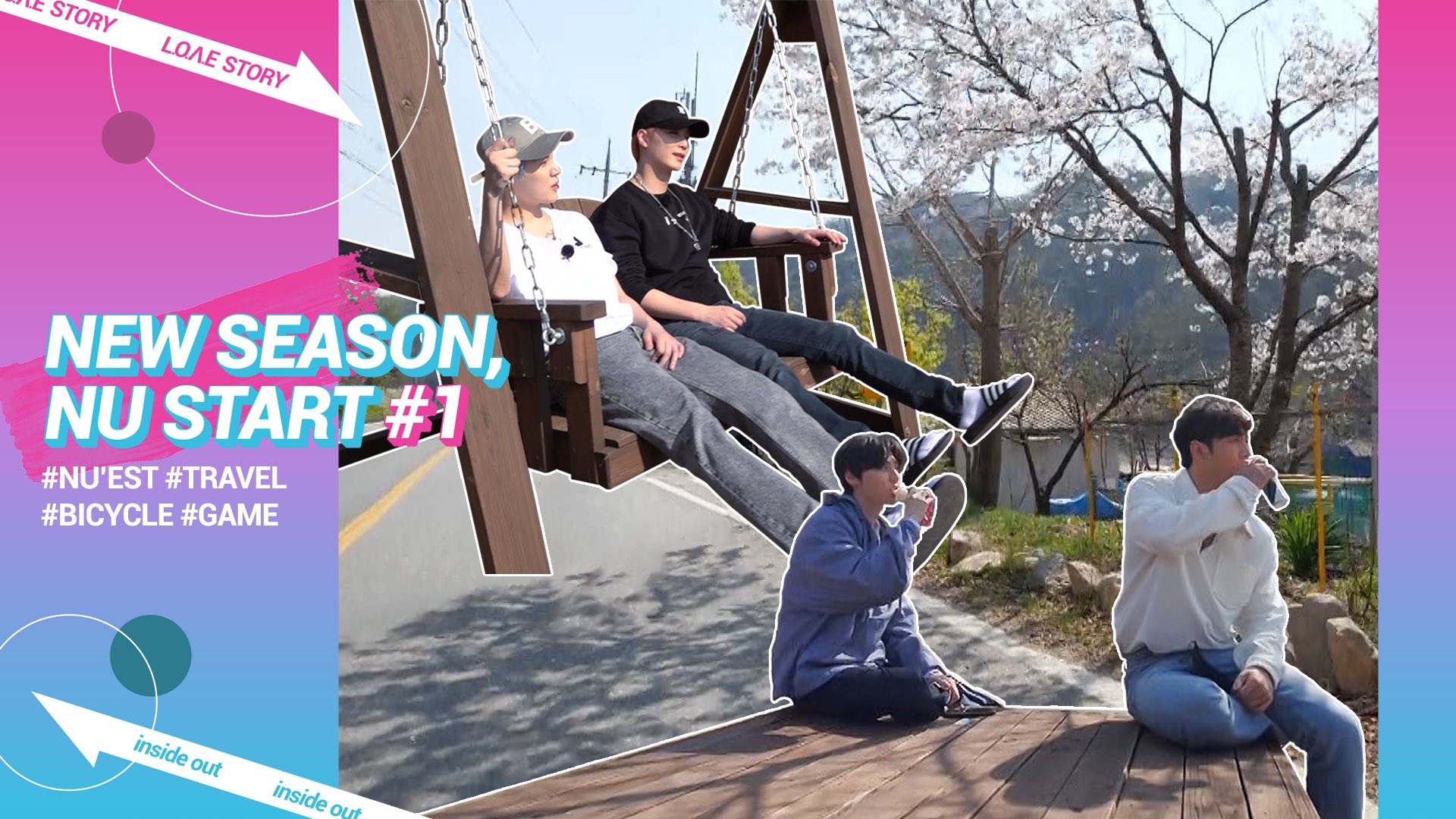 NU'EST being together was healing itself, to say the least. The comfortable and friendly atmosphere that surround the boys was nothing but a warm ray of sunshine on a cold windy night. Playfully, the members shared their thoughts while preparing for the Romanticize album, consecutively enjoying music and snacks at the rest stop area.
Upon arriving at the destination, NU'EST began to enjoy freedom in earnest. Particularly, the best friends JR and Ren stayed at the vacation home to play games. The trustworthy vocalists Baekho and Minhyun then rode bicycles along the riverside, enjoying a clear spring mood. As these two nature lovers sat down to rest, they both recalled childhood memories, drawing attention with a refreshing charm reminiscent of a coming-of-age movie.
Nearing the end of the episode, JR and Ren sat on a swing. They both nervously asked the staff if the results are in, making fans speculate what kind of bet did the two came up with. The tense atmosphere between the two made everyone look forward to the next episode which will be released on May 21.
Meanwhile, the new season of "L.O.Λ.E STORY: INSIDE OUT" is expected to show NU'EST's daily lives and interests. Additionally, each member's rising sense of entertainment, as well as their friendly and unique charms, will be revealed to viewers in the upcoming episodes. Furthermore, NU'EST's "L.O.Λ.E STORY: INSIDE OUT" will be released every Friday at 9 PM KST on NU'EST's official YouTube channel.
---
Source: Newsen