Cube Entertainment
K-Pop
BTOB 4U Excites Fans With Scheduler For Their First Mini-Album "INSIDE"
By
|
Take out your calendars and mark the important dates as BTOB 4U drops an exciting scheduler for their first mini-album INSIDE!
BTOB 4U unveiled through their official social media account a scheduler for their upcoming first mini-album INSIDE. This mini-album will excite lots of Melody as they anticipate lots of amazing content leading to its release on November 16.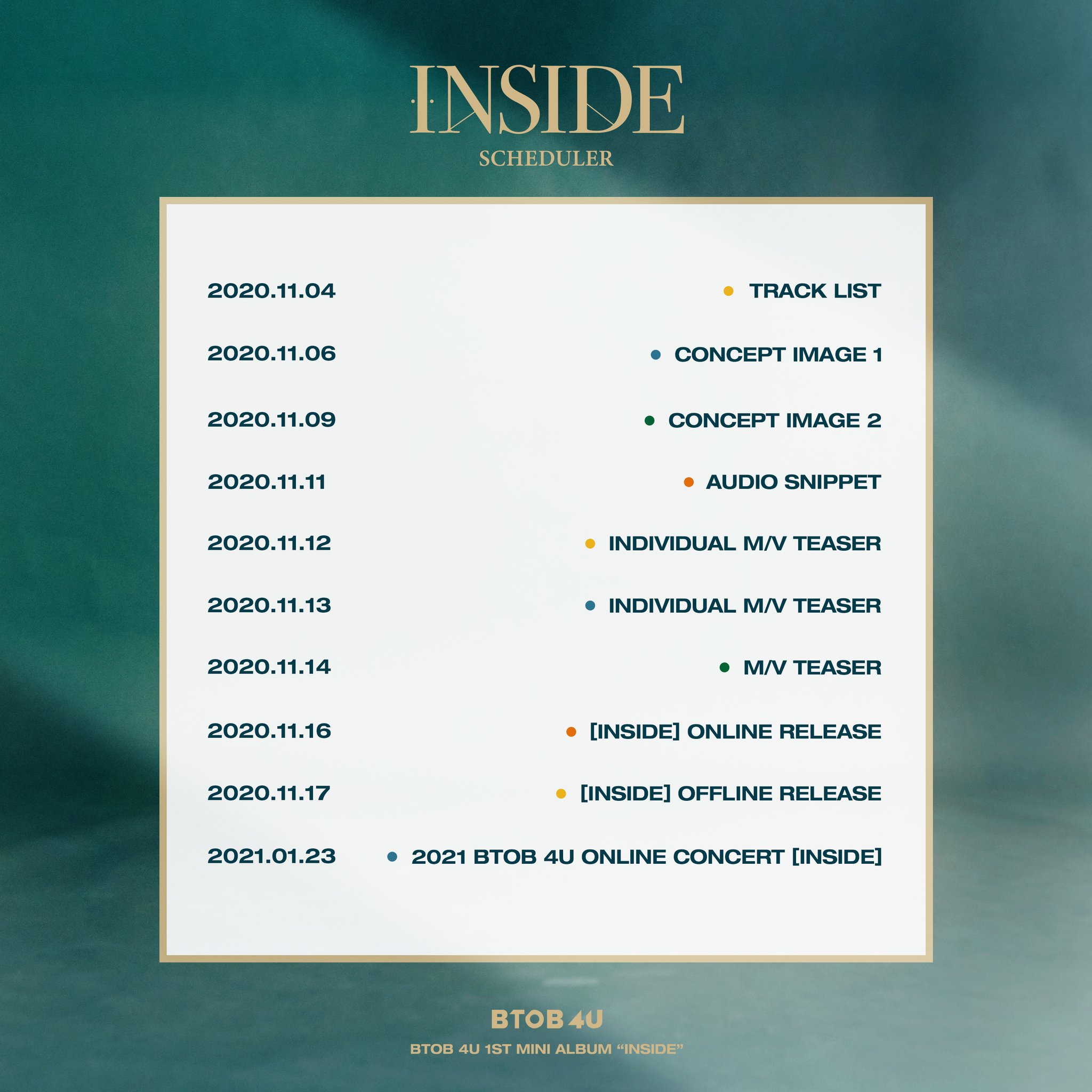 According to the scheduler, BTOB 4U will start the countdown to their unit debut album with a tracklist on November 4. Sparking lots of attention and anticipation, two versions of concept images will be released on November 6 and November 9. Adding more in the teasing, an audio snippet will then be released on November 11.
Consecutively, two different individual music video teasers will shake Melody hearts on November 12 and November 13. Another music video teaser will follow on November 14 before completely gifting Melody the much-awaited first mini-album on November 16. Their mini-album will then be available offline on November 17.
BTOB 4U will also grace the online stage with their "2021 BTOB 4U Online Concert [Inside]" on January 23, 2021.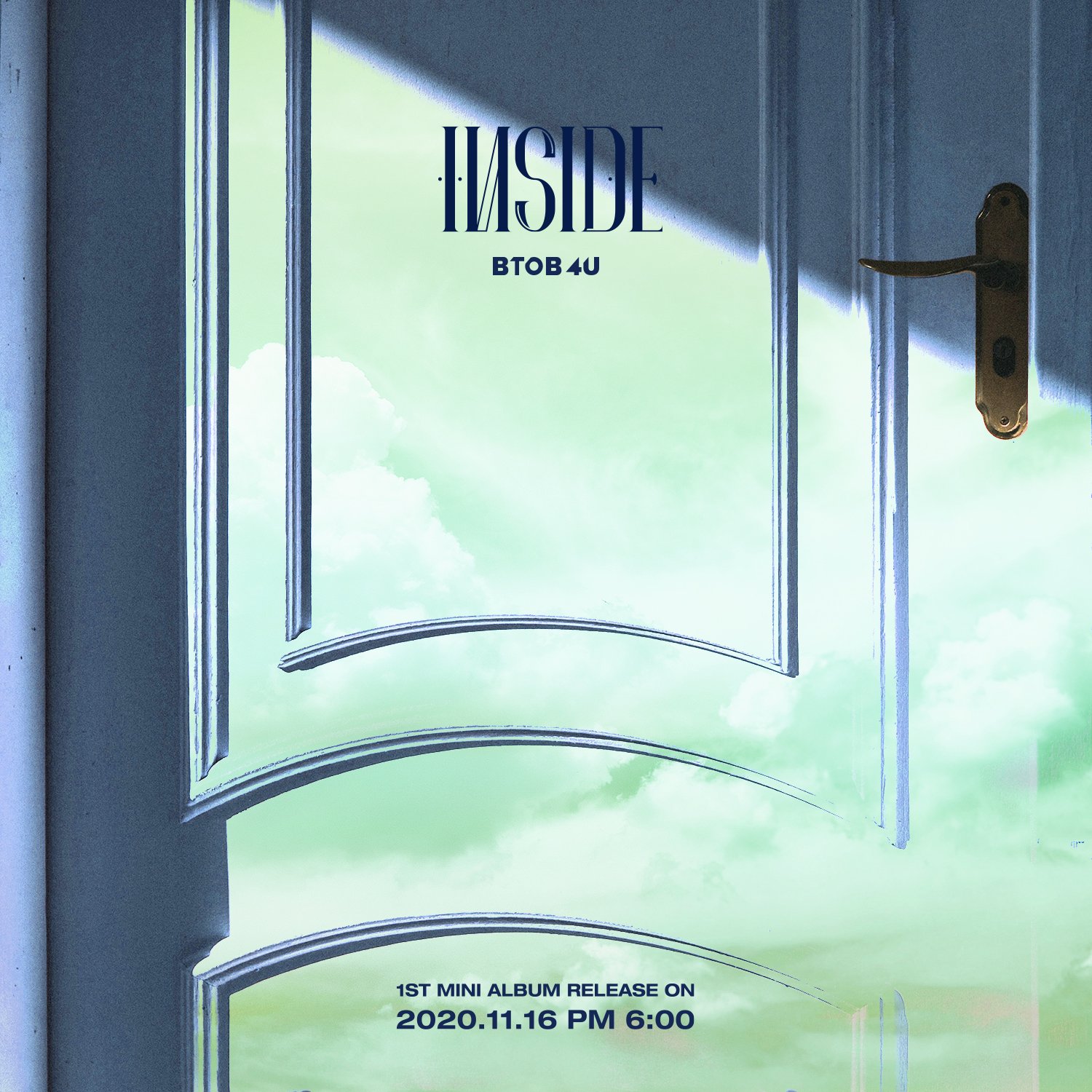 BTOB 4U announced their unit debut at midnight on October 30 with a mysterious teaser image. Anticipation fills not only Melody's hearts but also the public. The teaser and this schedule poster definitely piqued interest and curiosities for what kind of music BTOB 4U will offer.
Meanwhile, BTOB 4U will be releasing their first mini-album INSIDE on multiple music streaming sites on November 16.
---
Source: Cube Entertainment