Cube Entertainment
K-Pop
BTOB 4U Reveals Alluring Tracklist For First Mini-Album "INSIDE"
By
|
BTOB 4U brandishes an exciting unit debut with a set of songs that Melody will surely love!
BTOB 4U is all set and ready to make a highly-anticipated unit debut as they unveil the tracklist for their first mini-album INSIDE.
On November 4, BTOB 4U revealed on their official social media account the titles of the songs lined up to make Melody feel warm and loved.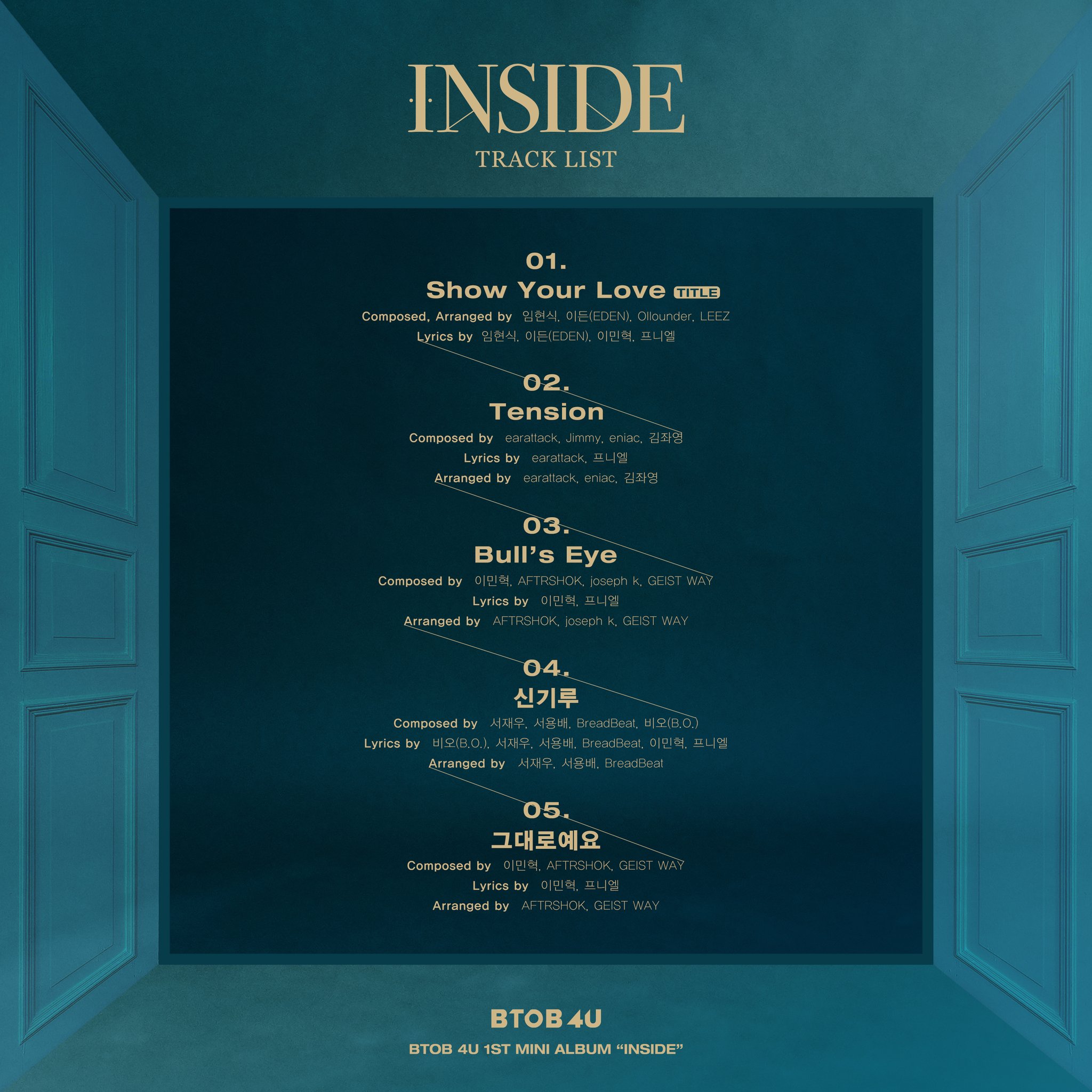 BTOB 4U will promote with the title song "Show Your Love" which already piqued lots of interest. The track is self-composed by BTOB's genius composer Im Hyunsik, who is currently serving in the military. Im Hyunsik also produced numerous BTOB hit songs such as "Missing You", "Only One For Me", and "Beautiful Pain", heralding the birth of another masterpiece from the musical genius.
The tracklist includes a total of five songs: "Show Your Love", "Tension", "Bull's Eye", "신기루", and "그대로예요".
In addition, BTOB 4U will prove their modifier "trust and listen to BTOB" as members also participated in the making of all songs.
BTOB 4U is a new unit of BTOB consisting of Seo Eunkwang, Lee Minhyuk, Lee Changsub, and Peniel. With the unit's formation, they are expected to lure global fans through another charm of BTOB.
Meanwhile, BTOB 4U's first mini-album INSIDE will be released on various online music sites on November 16 at 6PM KST.
---
Source: Cube Entertainment