RBW
K-Pop
MAMAMOO's Hwasa Hits 200 Million YouTube Views With "Maria" MV
By
|
Congratulations to Hwasa's first solo music video to achieve 200 million views!
MAMAMOO's Hwasa keeps on achieving recognition as the music video for "Maria" surpasses 200 million views on YouTube.
On July 28, global fans celebrated an amazing feat as the music video for "Maria" hit the 200 million mark around 8:00 PM KST. The music video for "Maria" is the first solo music video of Hwasa to exceed 200 million views.
As of writing, the views for the striking music video are 200,110,411. And the numbers continuously rise up every single minute!
"Maria" was released on June 29, 2020. After its release, Hwasa became the first Korean female solo artist to dominate the iTunes album chart in the US, settling a satisfying spot at No.1.
Described as a versatile track fused with R&B sounds with bewitching Latin notes that are backed by high octane trap beats, "Maria" had a deeper meaning. The lyrics of the song give quite a hit, making listeners hit the replay button over and over again.
Relatively, the music video for "Maria" took approximately one year and 29 days to reach this impressive milestone. Before this incredible feat, the music video had surpassed 100 million views in only about four months.
Hwasa's debut with MAMAMOO, as a soloist
Prior to Hwasa's debut with MAMAMOO, the group collaborated with several artists. "Don't Be Happy," which was released on January 8, 2014, was with singer-songwriter Bumkey. This was followed by a collaboration with K.Will and Wheesung titled "Peppermint Chocolate", which was released on February 11, 2014. Then, with rap duo Geeks titled "HeeHeeHaHeHo."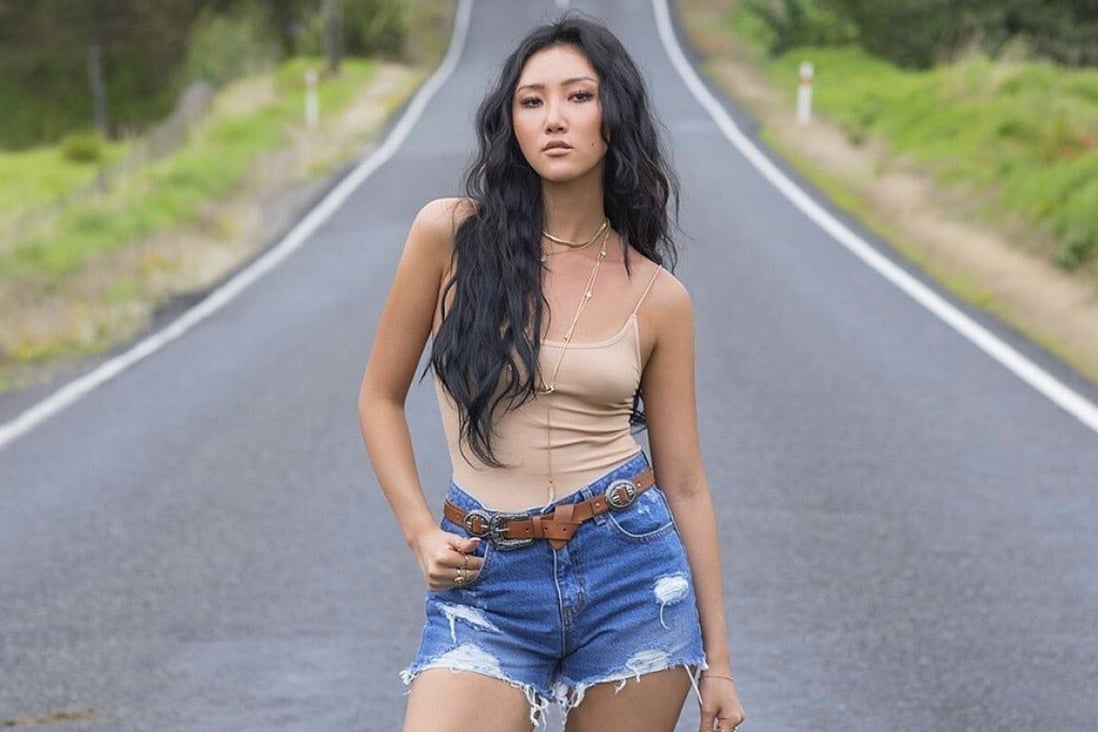 On June 18, 2014, MAMAMOO made their official debut with the lead single "Mr. Ambiguous" from the first EP Hello. The music video for "Mr. Ambiguous" gained huge attention with its cameo appearances from lots of famous personalities in the K-pop scene. This includes CNBLUE's Jonghyun, Baek Ji Young, Wheesung, Bumkey, K.Will, and Brand New Music's Rhymer.
Meanwhile, Hwasa made her debut as a solo artist with the digital single "Twit". Impressively, the songstress participated in the track's lyrics and composition, even more, deserving of such commercial success. The track dominated the Gaon Digital Chart upon its release and has scored a Triple Crown. "Twit" also ranked No.3 on Billboard World Digital Song Sales chart.
Furthermore, Hwasa recently renewed her contract with RBW alongside MAMAMOO members Solar and Moon Byul. Wheein, on the other hand, re-signed a contract with the agency to continue her activities with MAMAMOO. However, RBW can no longer provide input regarding her solo activities.
---
Image Source: RBW