@star1 Magazine
News
MONSTA X's Hyungwon Decorates The August Issue Of Star1 With His Magnificent Visuals
By
|
The unrivaled face genius only gets more fans captivated with his charms and refreshing personality as he becomes the front cover of Star1 magazine's August issue!
MONSTA X's Hyungwon recently had a wonderful photoshoot and interview for the August issue of Star1 magazine.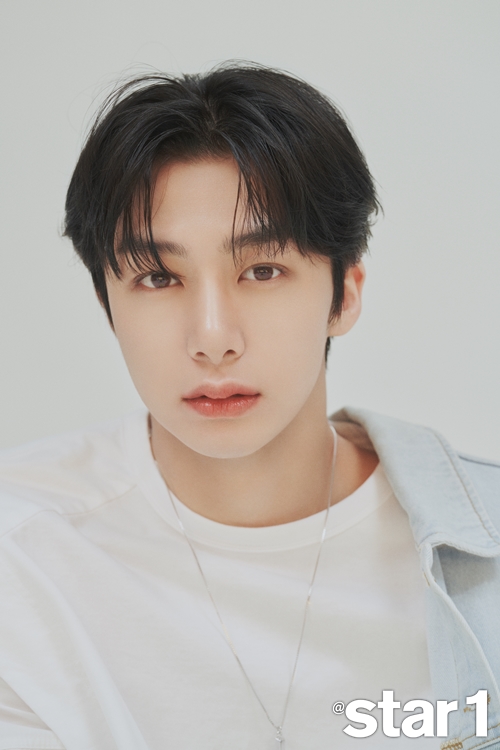 The group's face genius displays his unrivaled professionalism and flawless model poses that no one can probably ever imitate. In particular, Hyungwon proved his modifier as the "만찢남" or a man that looks like he came straight from a comic book.
Showing off his impressive visual and refreshing charm, Hyungwon perfectly executed a chic concept, drawing generous praises from the staff. In addition, the idol presented his humble side when asked what he personally thinks of himself as the official visual of MONSTA X.
"I'm not sure. All six of us have our own different charms so I don't think I can name just one person as our team's visual."
Moreover, Hyungwon had been receiving huge attention as he returns to his acting career. Hyungwon will play the male lead, Han Yohan, in the web drama Fly Again.
Signaling the return of actor Chae Hyungwon, global fans continue to anticipate the hidden charms that the idol has not yet been able to show off. He also mentioned his similarities with Han Yohan's character. Both of them love dancing and the character reminded him of the time when he was still preparing to be an idol.
Hyungwon said that reminiscing about his days as an idol trainee helped him get immersed in his portrayal of Han Yohan.
Hyungwon also boasted his strong affection for MONBEBE and his members from MONSTA X. He shared that MONBEBE sometimes seems to be tougher than the members. "It feels like we're being loved by MONBEBE intensely. I'm happy thanks to our powerful fans," Hyungwon laughed.
About his relationship with the members of MONSTA X, Hyungwon also bragged about their tight relationship.
"We can talk by just looking at each other's eyes. I am confident that our teamwork is the best. We know each other better than anyone else since we have been together for such a long time. I respect my members because I know exactly what they feel."
More photos and interview cuts of Hyungwon will be available in the August issue of star1 magazine. Furthermore, MONSTA X is set to release a new single under Universe Music titled "Kiss Or Death", which will be released on July 26 at 6PM KST.
---
Source: iMBC
Image Source: star1, Starship Entertainment