Web Drama | Fly Again
K-Drama
MONSTA X's Hyungwon, Tony Ahn, Park Eunhye, And Kim Myungji To Soar High In New Web Drama "Fly Again"
By
|
The cast for the new web drama has been confirmed and global fans are now ready to fly along with them!
MONSTA X's Hyungwon is ready to fly high alongside Tony Ahn, Park Eunhye, and Kim Myungji in the new web drama Fly Again.
Fly Again is a web drama that depicts the growth of high school boys and girls flying towards their dreams. As these teenagers strive hard to have all ends meet despite all the hardships, global viewers will definitely be swooned at how the cast will turn the idol world upside down.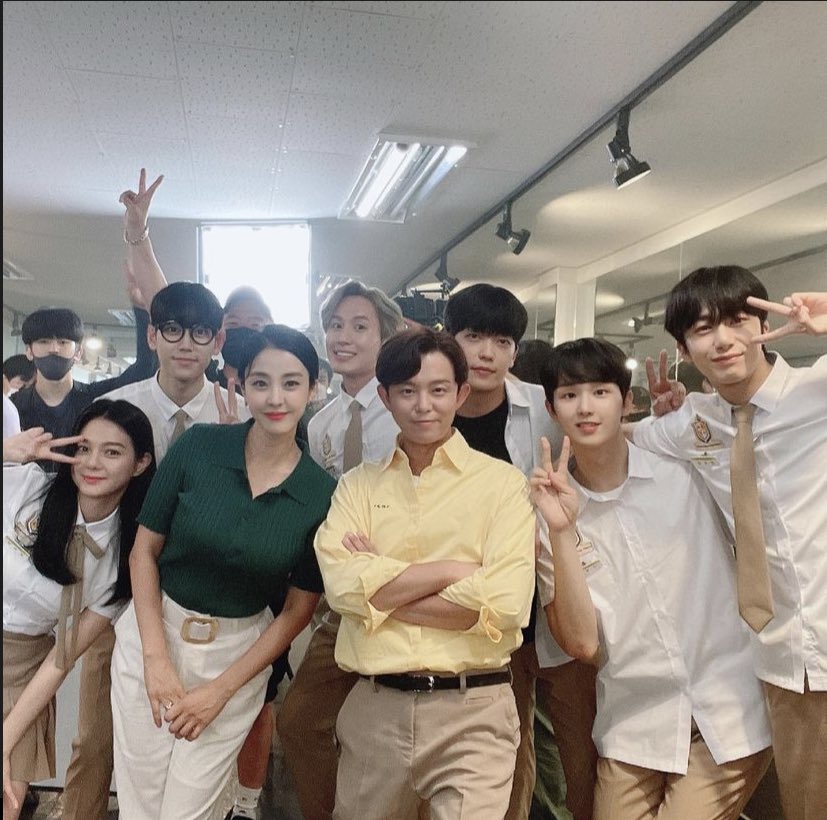 Specifically, as K-pop continuously gains global popularity, expectations are high for the birth of a new K-pop musical drama that will absolutely captivate the eyes and ears of viewers. Above all, the combination of MONSTA X's Hyungwon, Tony Ahn, Park Eunhye, and Kim Myungji makes Korean drama fans' hearts flutter. Huge attention is also focused on the transformation of MONSTA X's face genius who is taking on a new challenge as an actor.
Meet the cast of the new web drama "Fly Again"
Hyungwon will be portraying Han Yohan, a transfer student at Hanbit Art High School who dreams of making a new leap from a genius dancer to a talented idol. As soon as Han Yohan lost his dream to be a dancer due to an unfortunate accident, he meets coincidental opportunities with the dance club "Villains" and encounters a new world that would change his life.
Particularly, Han Yohan's character is a good dancer, not far from Hyungwon's position with MONSTA X. Through this, Hyungwon is expected to show not only his exemplary acting but also his wonderful talent in dancing and singing, raising expectations from potential viewers.
Tony Ahn will play the character of Yoo Minhyuk. He is a music teacher who swept the music industry as a first-generation legendary idol. His character will become the pure passion of students in Hanbit Art High School, reminding them of their past selves who are yearning for success and making dreams come true. Amazingly, the synchronization of this role with Tony Ahn is marvelous as he was a member of H.O.T.
Attention is also drawn to actress Park Eunhye's solid acting as she portrays Go Songyi, the "Midas Touch" of the idol world. Also, actress Kim Myungji will put her acting skills up to the next level as On Jimin, an honor student who is born to be an idol.
Meanwhile, the public actively looks forward to the special synergy between Hyungwon, Tony Ahn, Park Eunhye, and Kim Myungji as the characters enthusiastically present the dynamic growth of young boys and girls who dream brilliantly. Furthermore, "Fly Again" will be released in the second half of 2021.
---
Source: Newsen