Starship Entertainment
K-Pop
MONSTA X's Shownu To Start His Military Training Today, Members Send Off Their Precious Leader
By
|
MONSTA X's reliable leader Shownu begins his mandatory military enlistment, leaving global fans in heartache with the thought of waiting for 2 years to pass.
MONSTA X's Shownu bids farewell as he enters the Nonsan Army Training Center today for his mandatory military enlistment.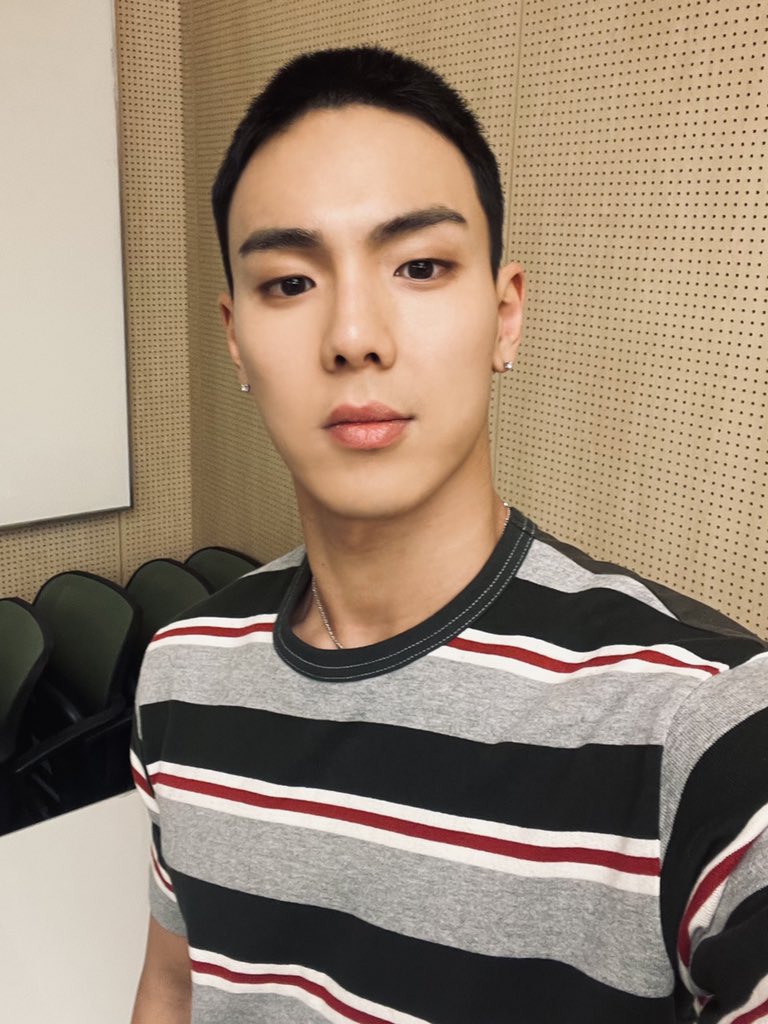 Earlier, Starship Entertainment released a statement announcing that Shownu will start his mandatory military service on July 22. After completing basic military training for three weeks, Shownu will fulfill the rest of his military service as a public service worker.
His assignment was decided considering his medical background. This includes being diagnosed with Left Retinal Detachment (Amotio Retinae) in July 2020. Due to his eye condition, he experienced discomfort caused by sub-retinal fluid and proliferative vitreoretinopathy (PVR) as a complication of retinal detachment. The condition resulted in him sitting out of promotions for the group's 9th mini-album One Of A Kind.
Due to COVID-19 prevention, no special events were held and fans weren't able to send off their beloved leader as the time and place of Shownu's enlistment were made private. Instead, Korean news outlet OSEN released exclusive photos during the main dancer's entrance into the military. The photos showed the MONSTA X members personally accompanying their precious leader.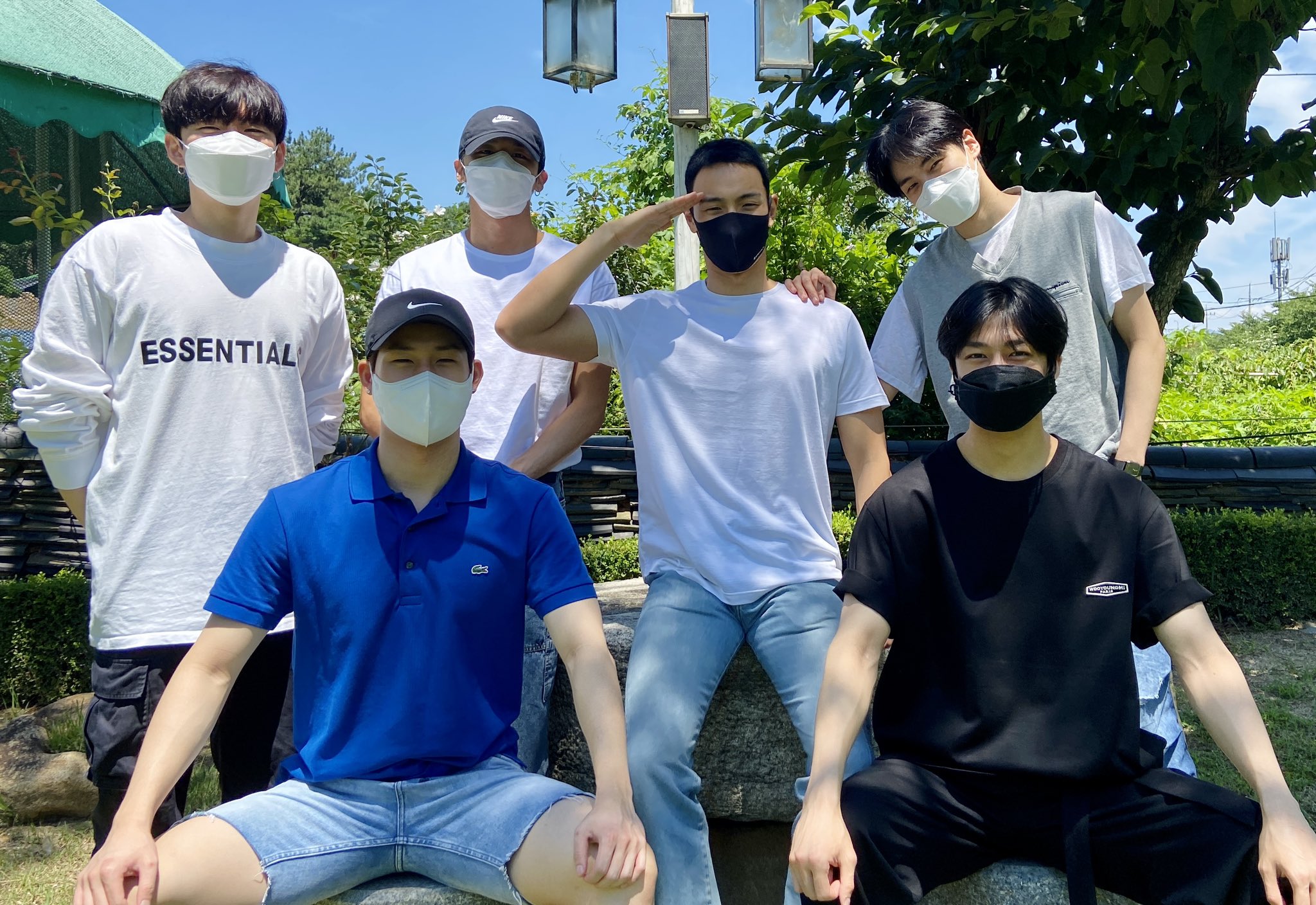 On July 21, Shownu shared photos on MONSTA X's official fan cafe. A shaved-hair Shownu greeted fans alongside a photo of rubber shoes with the caption "I'll be back."
Relatively, the rubber shoes were referenced to a Korean proverb "wearing the rubber shoes upside down". Shownu's post meant for MONBEBE to not wear their rubber shoes upside down and cheat on him as he serves in the military.
Shownu also extends his warmth to fans that will miss him.
"As a Korean man, I will faithfully serve my country and return in good health and with a more mature image. Be careful of COVID-19. It's hot these days, so I hope everyone will take good care of your health. Please take good care of the MONSTA X members who will work hard doing promotions and activities. I love you, MONBEBE♥"
Shownu made his debut in 2015 as the leader and main dancer of MONSTA X. The powerhouse group was known for groundbreaking title tracks such as "Beautiful," "DRAMARAMA," "Shoot Out," "Alligator," "FANTASIA," "Follow," "Love Killa," and "GAMBLER."
In addition, Shownu actively displayed his unexpected charm through various entertainment programs, receiving much love from the public. He has also proved his flexibility and infinite talent, establishing himself as an all-rounder that encompasses both vocals and performances.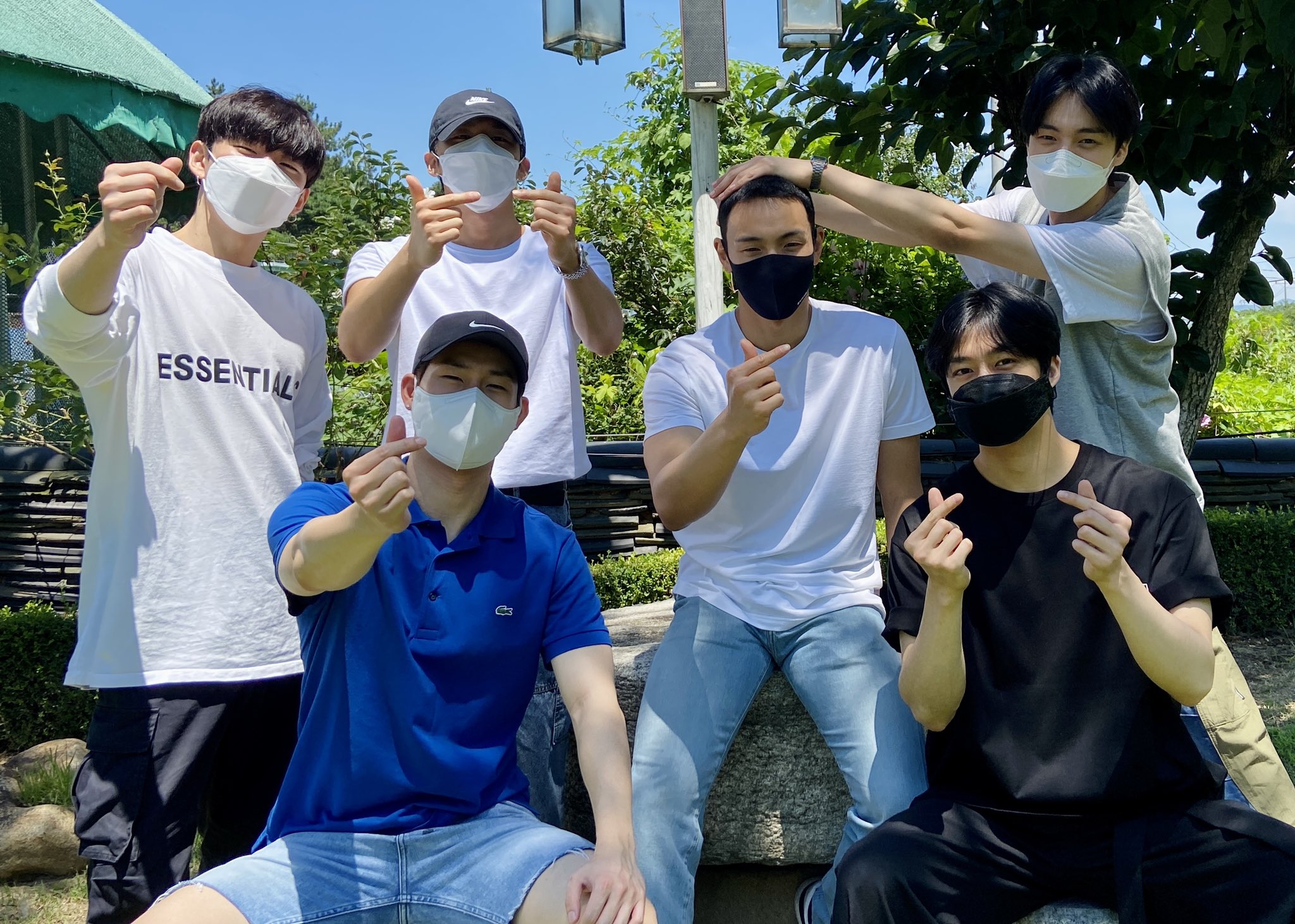 Meanwhile, Shownu first announced his enlistment through MONSTA X's official fan cafe. The adorable Nunu bear penned a heartwarming letter, expressing his love for fans and hoped for everyone's happiness and good health until he returns.
Serve well and come back safely, Shownu!
---
PR and Image Source: Starship Entertainment
Image Source: OSEN