Netflix
News
Netflix Original Sitcom "So Not Worth It" Hints At Quirky University Students' Adventures
By
|
New teasers for So Not Worth It give a peek at a hilarious college life ride of the featured students!
Heightening the excitement of So Not Worth It, are released main trailer and poster of the Netflix original series. Centered on the campus life of students dealing with personal problems, they also experience friendship, love and good times.
In the trailer revealed, the eight students show their unique charms. First, resident advisor Se-wan (Park Se Wan), an assistant teacher, is thrifty and strong-willed. Jamie (Shin Hyun Seung) is a new student receiving lots of love for his handsome looks. His puppy-dog eyes will melt your heart. 
The maknae line features, Sam (Choi Young Jae) who is mischievous and chatty. Even though he's always bluffing, you can't help but find him endearing. Minnie (Minnie) is the fashionista of the group and a huge K-drama fan. She can even pull off the North Korean dialect after watching Crash Landing on You.
Frequently mistaken for being a foreigner, Hyun-min (Han Hyun Min) pretends to be an international student in order to live at the international dormitory with his friends. Hans (Joakim Sorensen) is a stickler for rules who is strict with others but quite flexible with himself. Terris (Terris Brown) is a show-off and a casanova. Finally, we have Carson (Carson Allen) who surprisingly acts like a grouchy old fart. 
The diverse students find themselves in a variety of ridiculous situations as they navigate university life in Korea. Even when everything feels so not worth it, they live each day to the fullest and enjoy plenty of laughs in the process.
From the creators of famous classic sitcoms like the Nonstop and High Kick! series, So Not Worth It will be a fresh, new sitcom to love!
Watch So Not Worth It when it premieres on June 18 at 3 PM PHT, only on Netflix!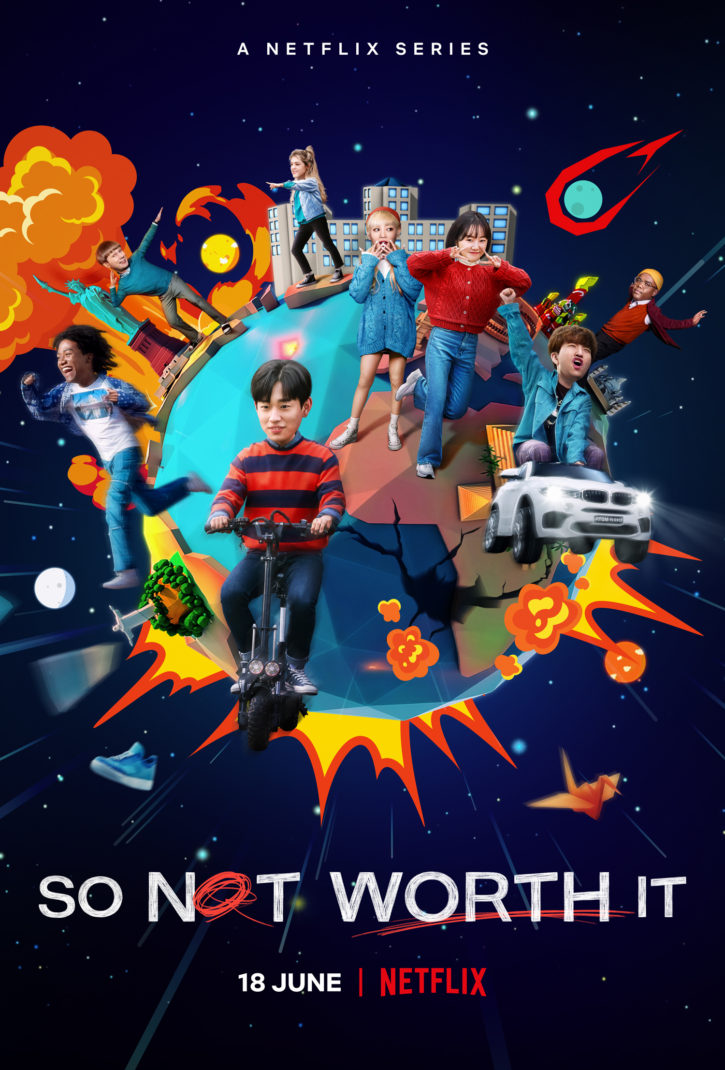 ---
PR Source: Netflix
[wpedon id="3227″ align="center"]
About Netflix
Netflix is the world's leading streaming entertainment service with 208 million paid memberships in over 190 countries enjoying TV series, documentaries and feature films across a wide variety of genres and languages. Members can watch as much as they want, anytime, anywhere, on any internet-connected screen. Members can play, pause and resume watching, all without commercials or commitments.