PLEDIS Entertainment
News
NU'EST's Baekho To Grace The Musical Stage For The First Time Through "Midnight Sun"
By
|
Baekho is ready to show off his exemplary vocals and acting skills as one of the golden cast for "Midnight Sun"!
On March 30, SHINSWAVE announced that NU'EST's Baekho will be joining the cast of the musical Midnight Sun.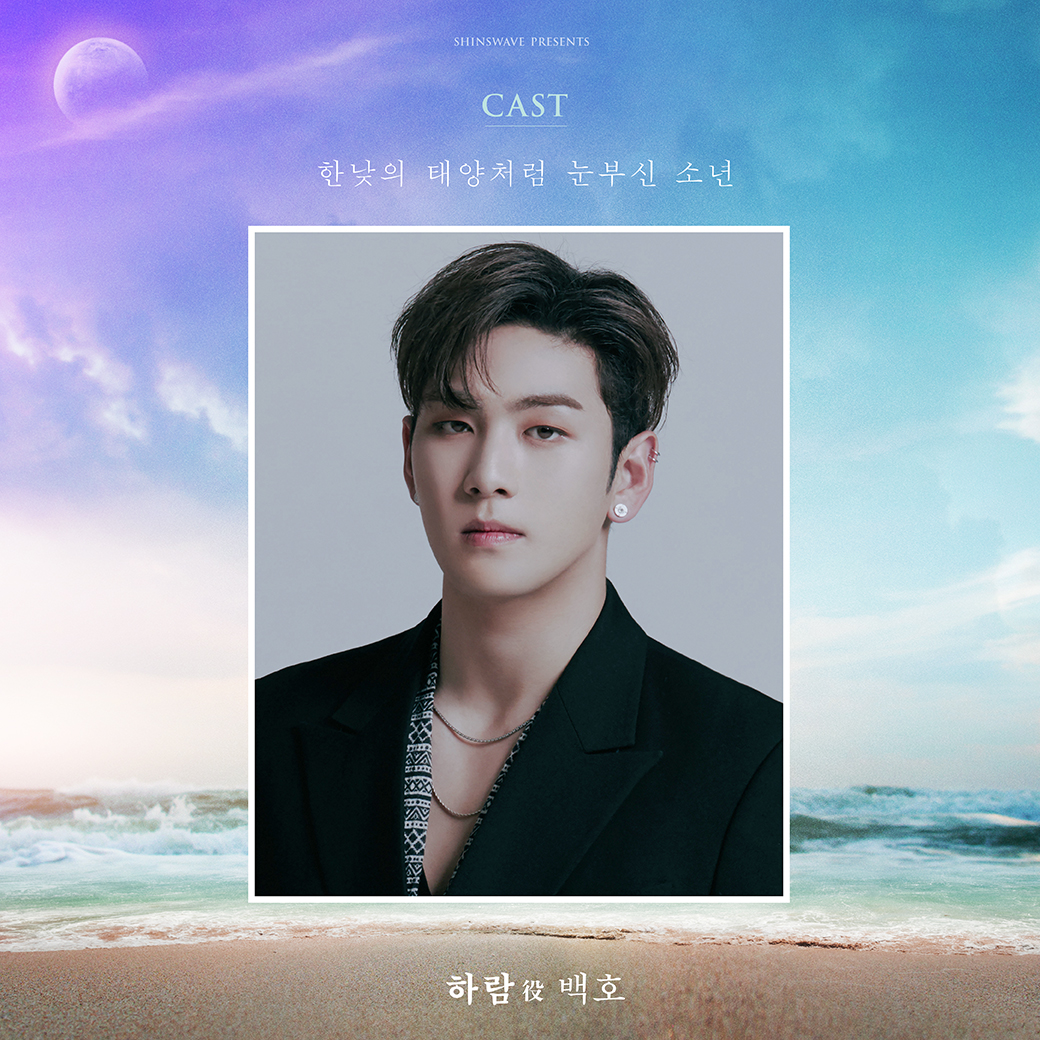 The main vocalist was given the lead role of Haram, a dazzling boy who shines brighter than the midday sun. Baekho is expected to present a fresh and endearing charm, different from his charismatic appearance as a NU'EST member.
Particularly, Baekho has been showcasing his flawless live performances with his rich and distinctive vocals. Therefore, heightening the anticipation of his strong presence with explosive singing skills on the musical stage for the first time.
Midnight Sun is a thrilling romance musical about a girl named Hannah who cannot be exposed to direct sunlight, suddenly meets Haram who sings the brightest song of the sun. The story has been loved by the global audience for decades as it features a heartfelt plot.
The original was derived from a 1993 Hong Kong film of the same name. Relatively, it has been adapted to a Japanese novel, film, and then a drama series and has also had a Hollywood film remake.
Joined by an array of talented K-pop idols and actors, Midnight Sun will open simultaneously offline and online on May 1. As the lead actor, Baekho will be among the best lineup of SHINee's Onew, DAY6's Wonpil, GOT7's Youngjae, Lovelyz' Kei, and rising stars Cho Hoon, Kang Hye-In, and Lee Ah-Jin.
With a great feat, the musical took first place on various reservation sites during its first ticket opening. The second ticket opening will commence on April 2 at 3PM KST via Ticketlink and YES24. Meanwhile, Midnight Sun will premiere at Gwanglim Art Center from May 1 to July 25.
Furthermore, Baekho is the third NU'EST member to extend his artistry to the musical stage. Members Minhyun was cast in 2019 for Marie Antoinette as Count Axel Von Fersen.
While the youngest Ren became a huge buzz as the lead Jamie for the musical Everybody's Talking About Jamie. Additionally, NU'EST will be returning with a full-album Romanticize on April 19.
---
Source: SHINSWAVE, Sports DongA