PLEDIS Entertainment
K-Pop
NU'EST Concludes "INSIDE OUT" Promotions With #INSIDE_OUT_4thWIN
By
|
Congratulations on the successful "INSIDE OUT" era, NU'EST!
NU'EST takes fourth music show win for "INSIDE OUT" at the May 2nd broadcast of SBS' Inkigayo!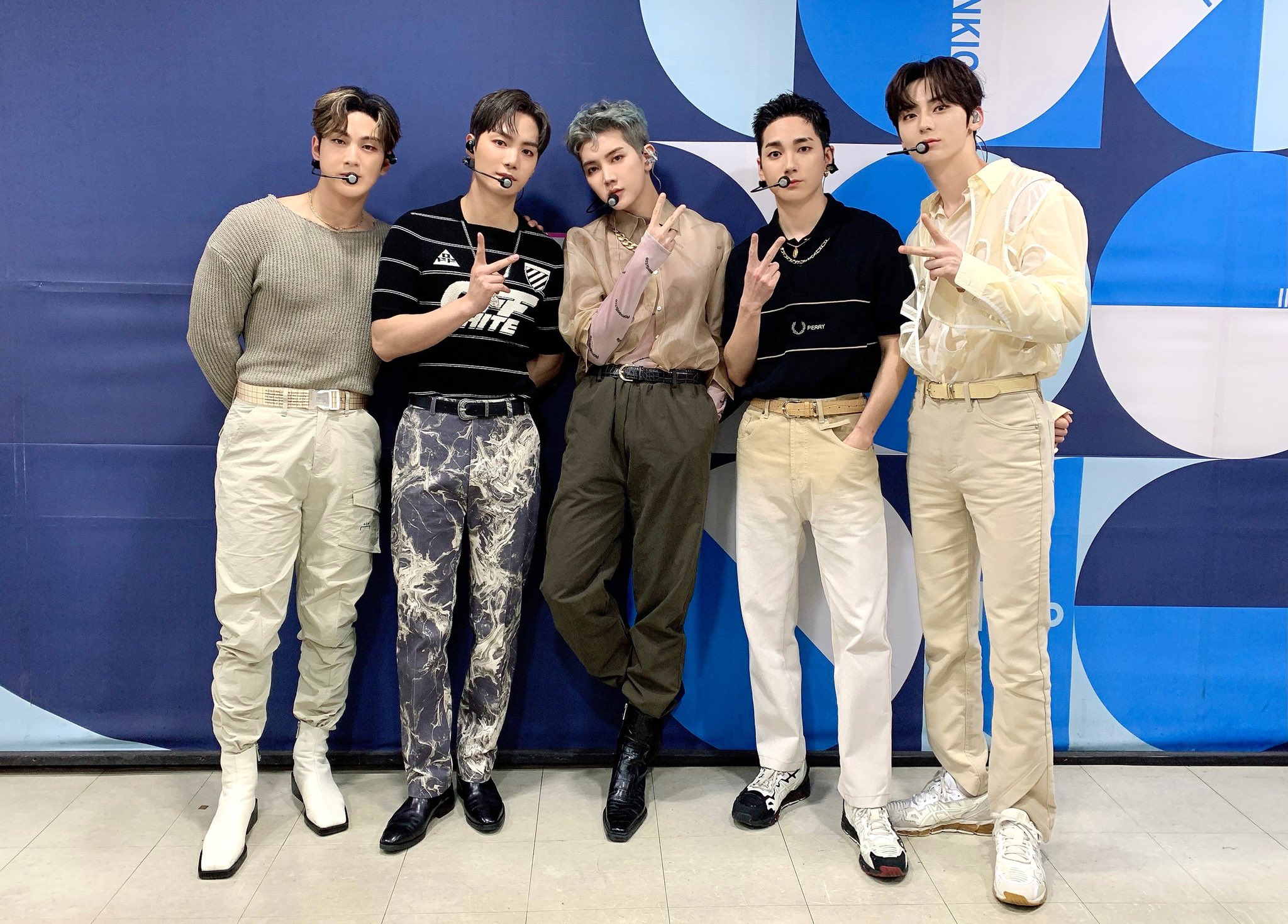 With a total score of 6076, NU'EST's "INSIDE OUT" won against SG Wannabe's "Timeless" and Brave Girls' "Rollin'."
Surprised with the unexpected win, Ren started by thanking the Pledis Entertainment staff and those who worked hard in the creation of their 2nd full album Romanticize.
"We didn't expect to win first place today so I'm really thankful to our fans, ㄴㅇㅅㅌs. To our parents, we love you!" NU'EST said. Baekho, the trustworthy main vocalist, also shared his gratefulness, promising that the group will continue to work hard as a singer who can show fans a lot.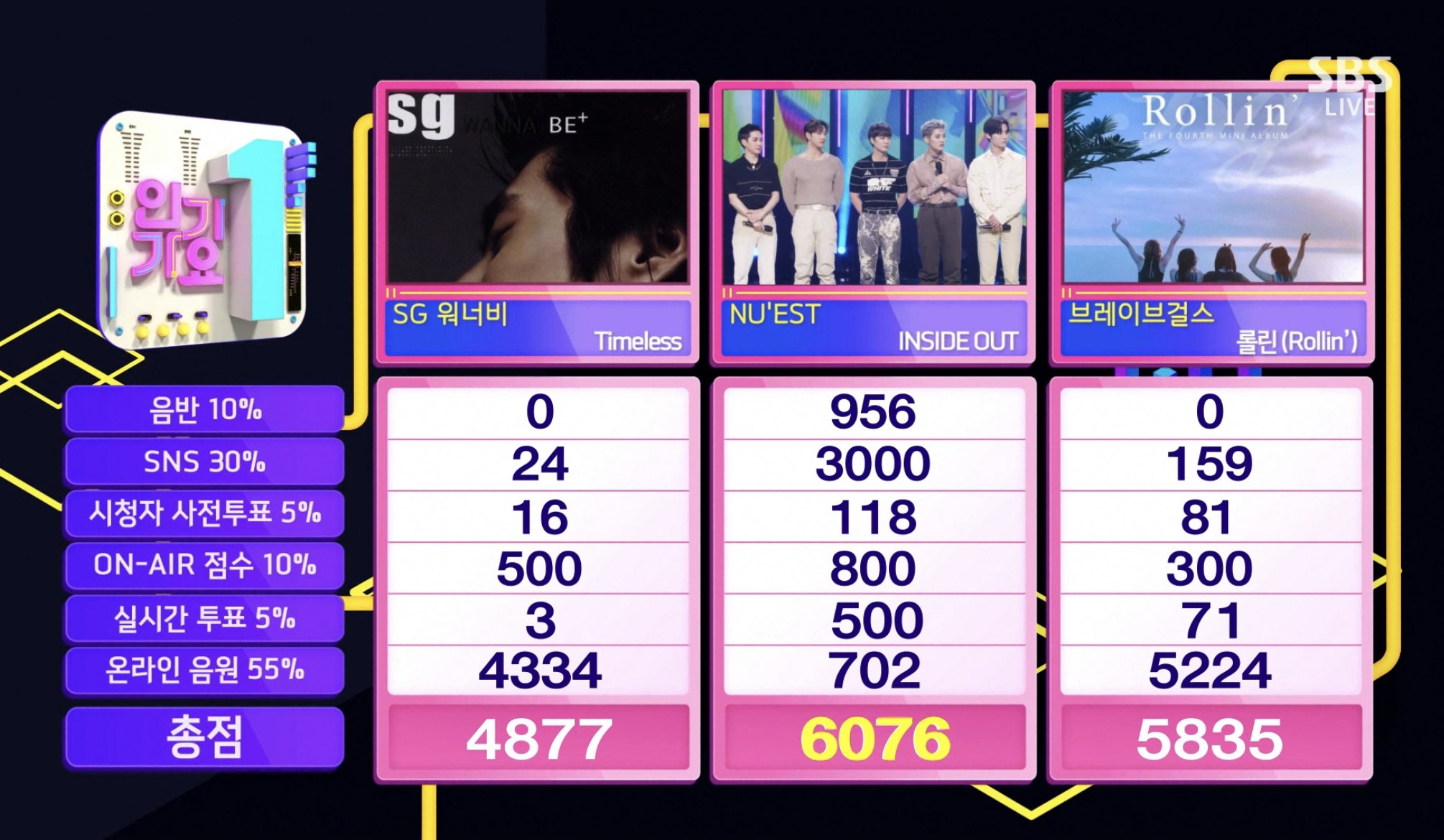 Right after the live broadcast of SBS' Inkigayo, the members went to VLive to send their appreciation for all the support they received in all the music shows they've been to this week. They also mentioned that today was the end of their promotions so they wanted to greet fans together with Aron.
NU'EST said they weren't able to prepare a music show win pledge as they didn't expect to win, causing them in awe and deep surprise seeing on the monitor that they won first place.
"Thanks to ㄴㅇㅅㅌs, we had a good time during the promotions," Minhyun said. "Thank you so much, ㄴㅇㅅㅌs. In the future, we'll make you happier and show our best sides. Let's continue being happy!" the leader added, expressing his happiness.
Relatively, the members also revealed that the fanchant heard during their music show performances were recorded by Pledis staff. "I heard that they couldn't speak properly and lost their voices the next day," Minhyun jokingly said as he and Baekho exchanged humor.
NU'EST continued to prove its undying popularity, winning four music show trophies a week after the April 19 comeback. Starting off with Mnet's M Countdown which aired on April 29 then on KBS2 TV's Music Bank on April 20. The amazing feat was then followed with a third win on MBC's Show! Music Core on May 1 then concluded today, May 2 on SBS' Inkigayo.
Meanwhile, the Kings of Comebacks had topped various music and album charts with the 2nd full album Romanticize. Also receiving heightened attention from all over the world with exclusive interviews with Forbes (US) and NME (UK).
Furthermore, NU'EST will still be actively seen on screen and on television with various variety shows appearances. Earlier, Baekho and Minhyun appeared on DIVE Studios' K-Pop Daebak hosted by Eric Nam. Also, JR started hosting his very own radio show with Naver NOW entitled "Royal Comics."
Consecutively, lots of special content awaits fans as NU'EST still got plenty of stuff up their sleeves to be released in the following days.
---
Source: Pledis Entertainment