Pledis Entertainment
K-Pop
NU'EST's JR Debuts As Main Host In Naver NOW's "Royal Comics"
By
|
NU'EST's very own Junior Royal is set to showcase his excellent hosting skills as he becomes the main host for his own audio show!
Aside from music shows and numerous variety show guesting, we will be able to see NU'EST's JR more often as the Nation's Leader becomes the main host of Naver NOW's Royal Comics.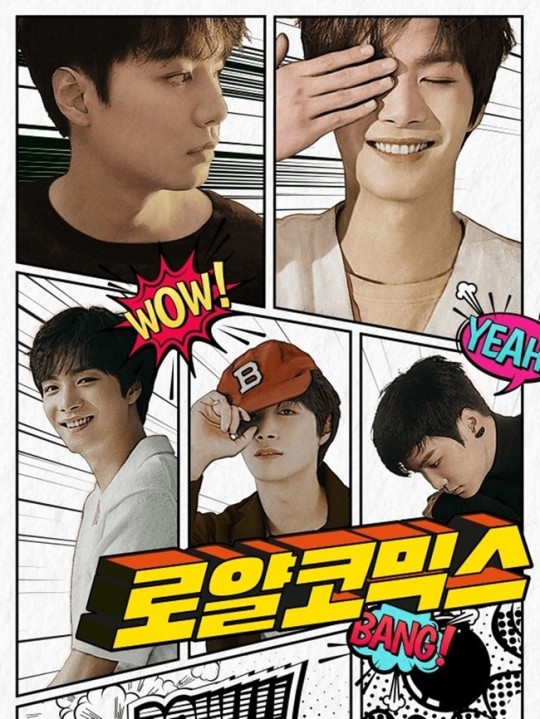 On April 14, Pledis Entertainment revealed that NU'EST's charismatic leader will greet fans as the main host of the Naver NOW audio show Royal Comics which is scheduled to air its first episode on April 15. "JR will be the only host of the show and we ask for your support and interest," the agency said.
Royal Comics is an interactive live show that will incorporate viewers' participation. The audience will join JR in clearing stages like a game, creating fun-filled episodes that will feel like a scene straight out of a comic book. In the released image poster, JR showed off his visuals, adding effects reminiscent of a comic book.
Accordingly, huge anticipation is rising as to what he will showcase in Royal Comics. The first episode on April 15 will be a ceremony to mark JR's debut as the show's host.
Moreover, JR will bring in teammates to participate in missions and help clear the various stages in the show. They will also read viewers' submissions and communicate with them in a live setting.
JR has grown to become a multitalented entertainer with outstanding hosting skills. As he continues to shine brightly across a variety of genres from music, variety shows, and now an audio show hosting, heightened excitement surrounds global fans for the many charms that the charismatic leader will showcase.
Additionally, he is also one of the confirmed casts to appear in the upcoming drama I'll Be Your Knight (working title). The drama is set to air in the second half of 2021.
Meanwhile, Royal Comics will air every Thursday at 9PM KST on Naver NOW. Furthermore, NU'EST will release its 2nd full album Romanticize on April 19 at 6PM KST.
---
Source: OSEN