tvN
News
SF9's Chani To Serve His First Solo OST For Korean Drama "True Beauty"
By
|
After having a special appearance, SF9's Chani will now be serving fans with an impressive OST for True Beauty!
SF9's Chani had drawn explosive responses and anticipations as he landed a special role in the tvN Wednesday-Thursday drama True Beauty.
Portraying the role of Lee Suho (Cha Eunwoo) and Han Seojun (Hwang Inyeop)'s best friend, Jeong Seyeon, Chani had proudly demonstrated his various abilities in acting. And it's not yet the end of the surprise for fans as SF9's youngest will now be lending his voice for OST Part 5 of the Korean Drama.
Entitled "Longing", the song is an impressive harmony which includes a smooth guitar melody line and synth bells, corresponding with Chani's warm vocals. Particularly, the song will have its official release as requested by the KDrama's viewers as it was a track that was constantly played in the last five episodes. Fans' curiosity reached the top as it was revealed as Seyeon's unreleased track on Suho's playlist.
"Longing" is a slow tempo ballad with retro elements, illustrating the feelings of longing for someone you couldn't reach. The poetic lyrics of the song will sing about a person who compares his longing to the sky and stars – which can only be seen from afar.
tvN's True Beauty is a romantic-comedy drama that tackles the restoration of a person's self-esteem and confidence. It is based on a popular webtoon of the same name about a girl named Jookyung (Moon Gayoung) who has artistic skills to transform her not-so-attractive appearance into a goddess.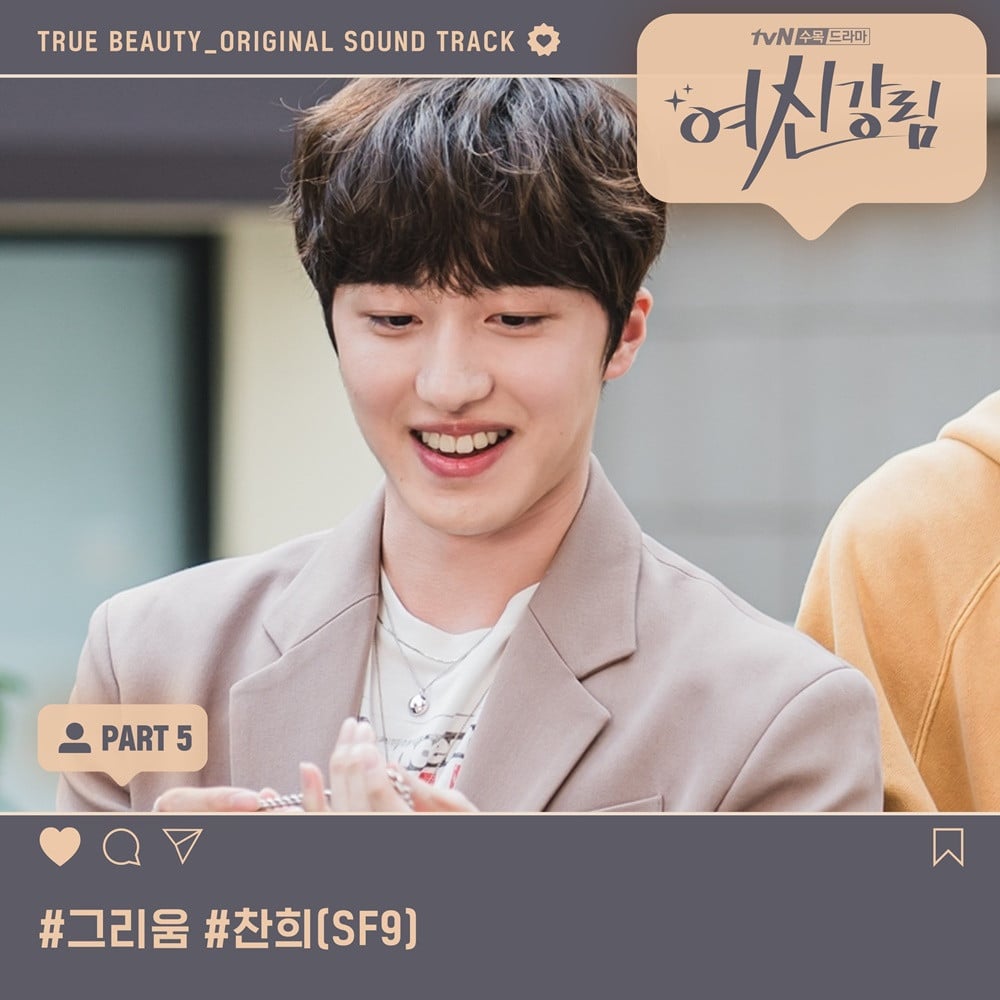 Chani's OST "Longing" will be released on various music sites on January 14 at 6PM KST.
True Beauty airs every Wednesday and Thursday at 10:30 PM KST.
---
Source: OSEN
How does this story make you feel?