tvN
Featured
K-Drama Premiere: "Mr. Queen" Marches To A Cleverly-Written Plot With Shin Hye Sun & Kim Jung Hyun
By
|
Zippy with upbeat characters to boot, Mr. Queen rules your attention easily and you just can't help but root for her goals!
Marking an impressive feat, Mr. Queen secured the highest-rated premiere episode for K-Dramas that aired this year in cable channels. Additionally, it scored the second highest-rating for tvN drama premiere of all time since Mr. Sunshine. It scored 8.03 and 8.80 nationwide viewership ratings on its first two episodes respectively.
Securing a spot from the limited period dramas aired for the 2020 K-Drama season, it is the first historical drama for Shin Hye Sun and the second for Kim Jung Hyun.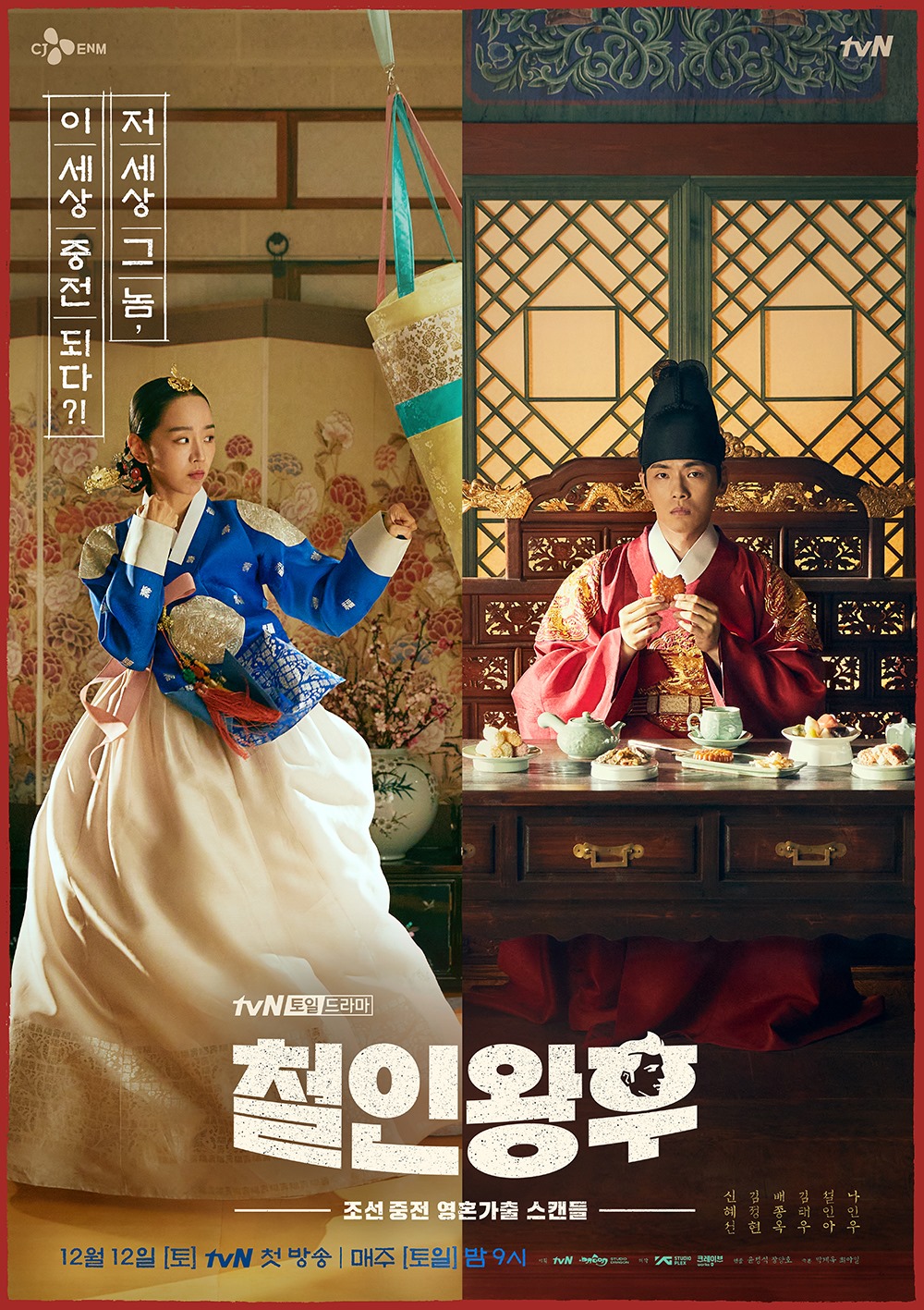 Premiere Week Rating:
abbyinhallyuland watches Mr. Queen on Viu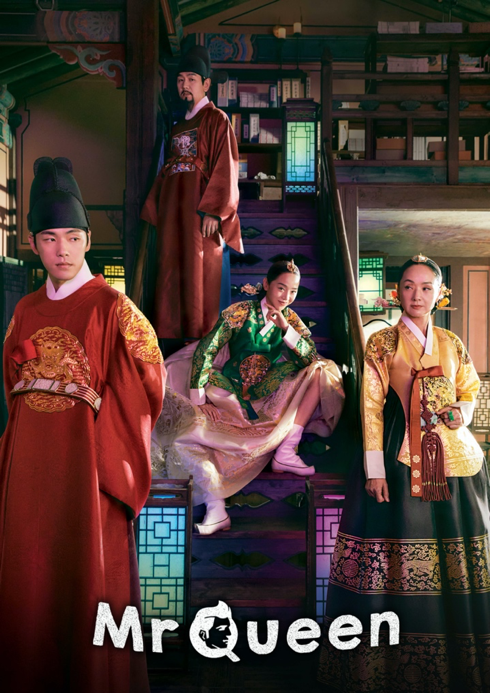 ---
Mr. Queen Premiere Week Recap
"Eversince I started cooking, my dream was to work at the Blue House. I wanted to become someone who feeds the strongest person."
Knowing how to relish the beauty of life, Jang Bong Hwan (Choi Jin Hyuk) is the youngest and a top chef at the Blue House. He is plucky and confident and a self-confessed womanizer. Unfortunately, he faces a predicament when an important Chinese government official guest bites on a fish hook in the food he prepared.
Unknown to him, his kitchen's sous-chef made an agreement to another official who is pushing for Korean food globalization.
Relieved from his post, his problem did not end there as police officers visit him to investigate on a corruption case involving the ingredients at the Blue House kitchen.
Confirming the circumstantial evidence points to him, he tries to run away and escapes to his apartment terrace.
But he accidentally falls to the apartment's pool. Vaguely processing his consciousness he sees a figure of a woman beneath the water who kissed him.
When he wakes up the next day, he finds himself inside the body of a Joseon queen-to-be, Kim So-yong (Shin Hye Sun).
Racking his brain on how he can wake up on the bewildering situation, he learns how the body he is hosting fell on a lake and lost consciousness for a while.
Thinking it will reverse the strange occurrence, she rushes to find the lake and leaps hard, only to fell on a muddy ground. Apparently, her accident led to the lake being drained and filled with soil.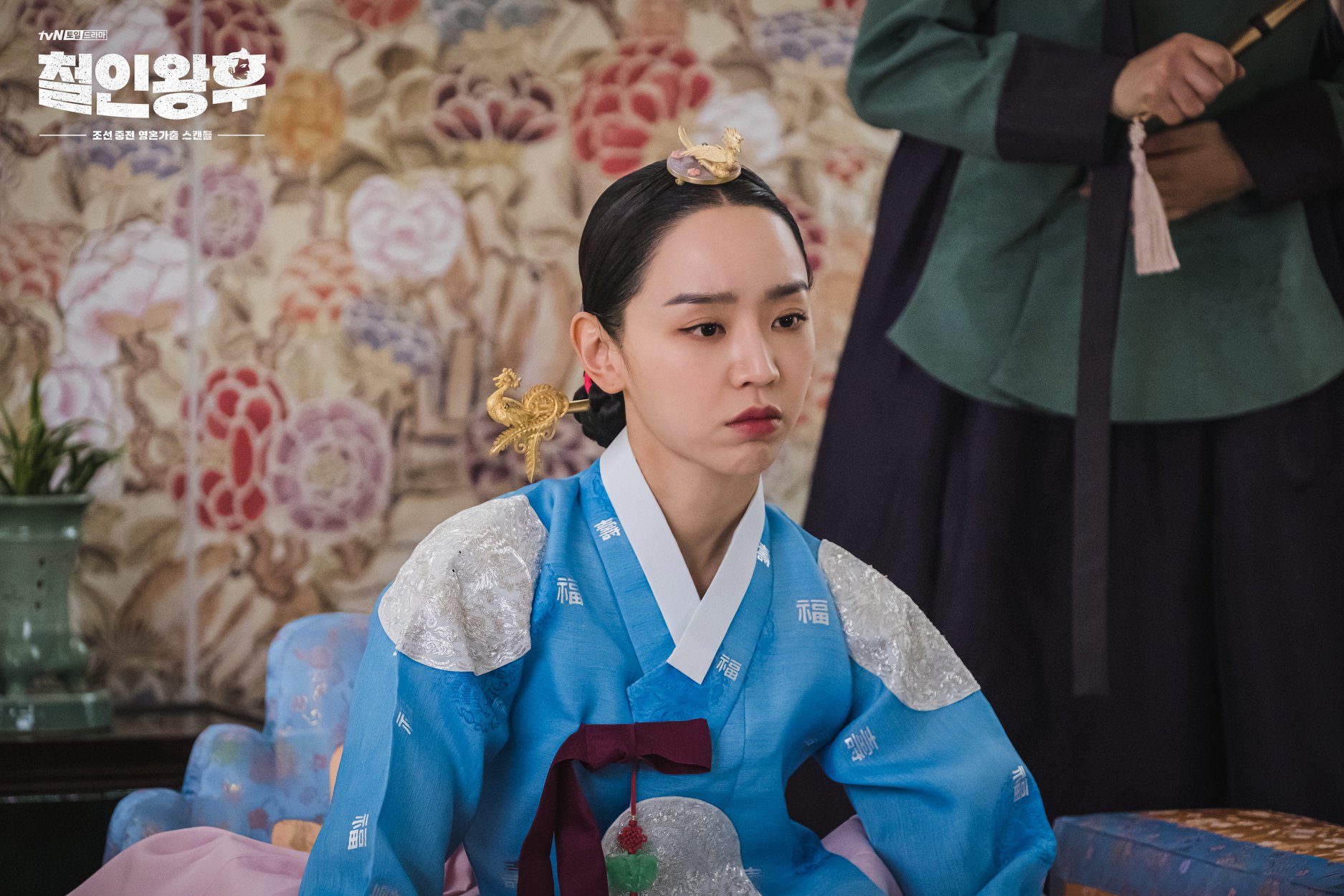 ---
"What kind of a king can't even fill a lake with water?"
In another part of the palace, King Cheoljong (Kim Jung Hyun) lazily reads like a noble intellectual. Instead of wisdom-loaded writings, he was in fact browsing quite a racy erotic book.
Surmising she must have come from a noble family, So-yong orders her servants to fill the lake again with water. When a court lady almost showered her with a bucket of water, King Cheoljong's attention shifted to the commotion. He orders his eunuch to call her so that she won't proceed for another bout of terrorizing her court ladies.
Rushing to where the king is to make her request, So-yong was unfortunately turned down since the order came from Grand Queen Dowager. Questioning his power on not being able to even fill the lake with water, the King responds that he should be considerate to the highest Royal Family elder who worried a lot about her accident.
Without regard to how she should act, So-yong raised a series of rude remarks and actions to her soon-to-be-husband. It culminates to a tug-of-war of the erotic book hiding inside the philosophy book the king was reading.
Mean time, at another part of the palace, learning about the accident caused the Destined Queen to lose her memory, the Grand Queen Dowager and her right hand proceed with caution and tell the royal doctor to keep his mouth shut.
---
"She said she cannot remember how she fell on the lake."
King Cheoljong proceeds to his regular routine. He meets the government official for state affairs. One of the issues involves the chosen to-be queen's lost of memory owing to her fall in the lake. Suggesting the "destined royal concubine" has a hand on it, the opposing factors dispute about it.
Meanwhile, So-young figures dunking her head at any water space in the palace does not make him return. Thus, changing tactics, she decides to gather information to aid her goal of reversing the strange voodoo she is caught on.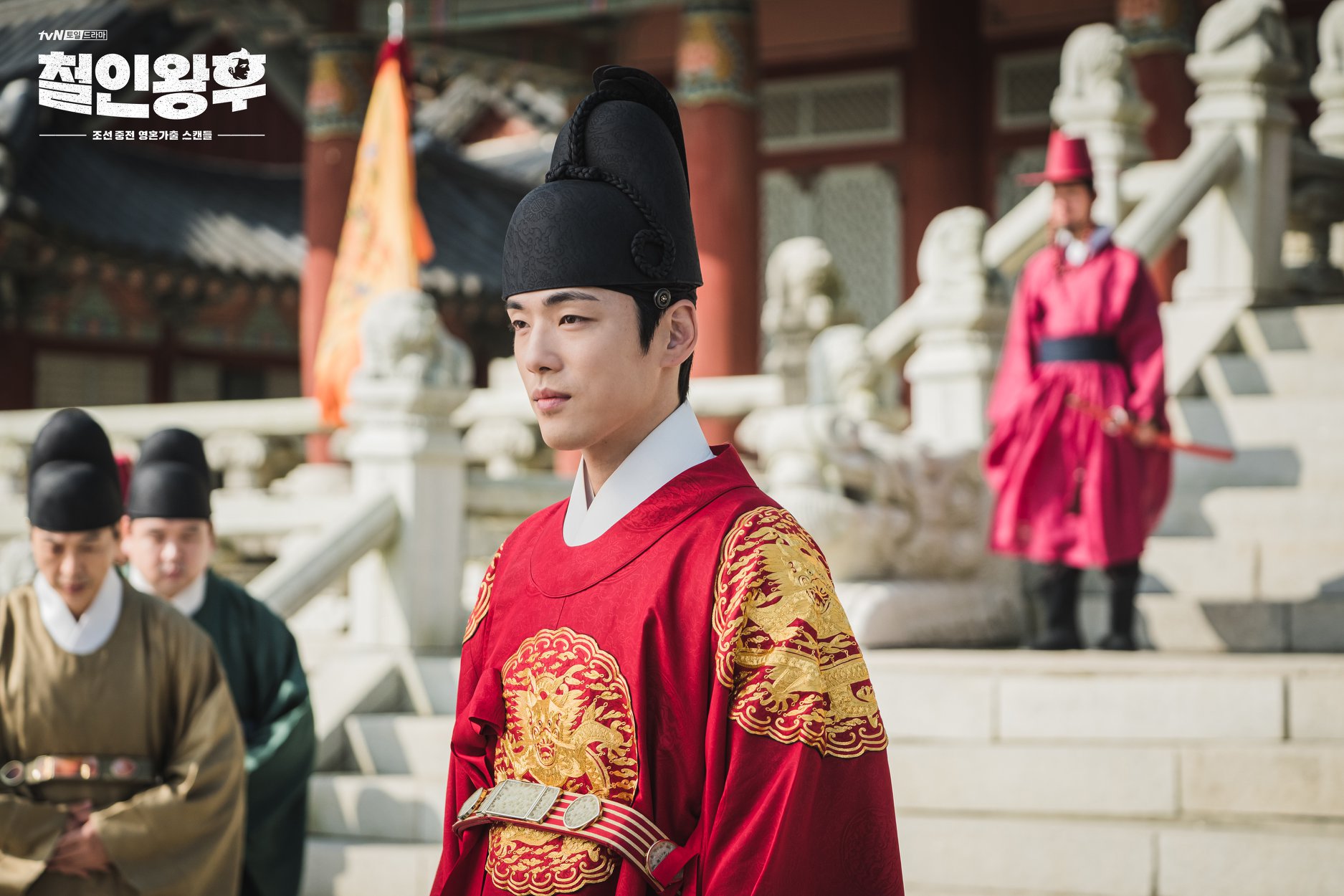 ---
"The Annals of Joseon Dynasty are nothing but tabloid."
Taking the queen's strange actions as an effect of her accident, her court ladies are behind her every step of the way, when her wedding ceremony happened.
On their wedding night, she gets surprised that the playboy king in history books, appears to be the exact opposite since he just head to sleep.
Her crowning follows a series of formal greetings to the members of royal family and government officials. While the Andong Kim clan move to conspire with the queen in keeping the seat of Joseon power under control, King Cheoljong is not as figurehead as it seems.
At night, together with his trusted men, he infiltrates a place of high level security, but fails to find what he is looking for. He has been raiding a few place in search of corruption ledgers.
Meanwhile, So-yong is bothered by the thought of sleeping with Cheoljong as what the king insinuated to have happened in their wedding night. But after finally deducing the absurdity of the idea, she focuses on getting to the good side of the Grand Queen Dowager.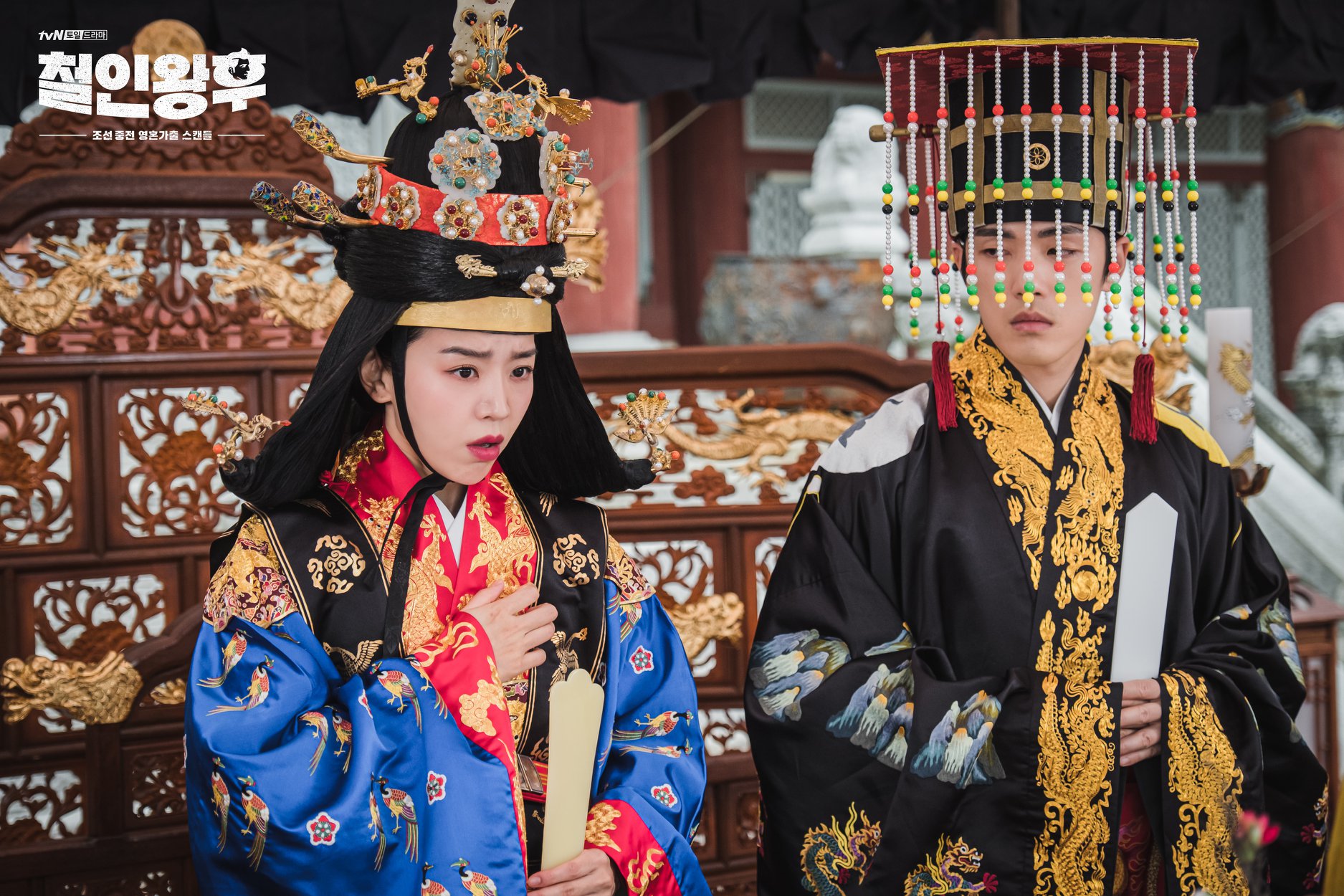 ---
"She's savage, she's not your average grandmother."
Trying to cut a deal with Grand Queen Dowager, So-yong cites how the lake water will help her conceive a prince for the King. Refusing her suggestion, they compromise to a seven-day deal of returning the lake water. In return, she promises to sleep with the King for three nights so she can bear his child.
At the Queen Dowager's camp, she meets with Royal Noble Consort Eui (Seol In Ah) and proposes to bring harm to Queen Cheorin (So-yong). However, the virtuous declines politely citing her goal is to assist the King.
Graciously acknowledging her faint disobedience, Queen Dowager returns her impudence with a news of how the King and the Queen will spend a week of coupling activity to produce an heir. But she was assured by Queen Dowager that of course the King's feelings for her won't change.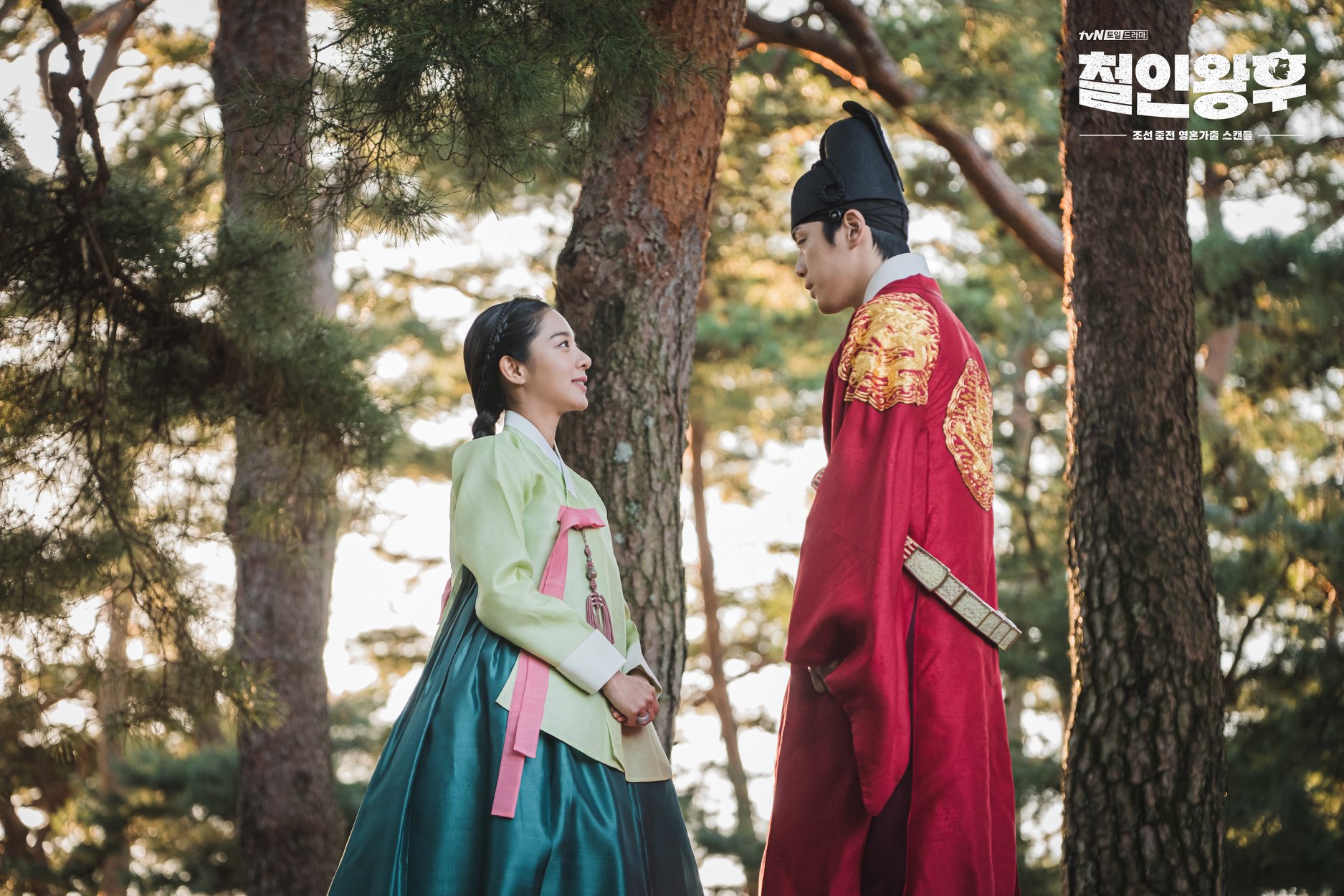 "I have been serving you since you were a child so I know you have a warm and kind heart."
To keep her promise to Grand Queen Dowager going, So-yong meets with King Cheoljong and cuts another deal. Proposing her "no touch" rule, they agree to stage being together when they are in fact doing their own affairs.
Through So-yong's lady-in-waiting Jang Bong-hwan got a glimpse of how mercurial the queen is. Her bad temperament would naturally induce enemies who might be the culprit who pushed her in the lake.
Wasting no time in seizing life, So-yong goes outside the palace to feed the playboy inside her. In the hot gisaeng place, she revels in the beauties fawning her. Groping his way to the wash room to relive himself, his instinct lets him enter the men's washroom where Kim Byung In (Na In Woo) is also relieving himself.
Realizing his changed body, So-yong hilariously drunk-whines on losing his "dragon" after being in a freak incident of getting trapped inside a woman's body.
At the same gisaeng house, King Cheoljong meets his men to discuss about their strategy in defying Grand Queen Dowager (Bae Jong Ok) and Kim Jwa Geun (Kim Tae Woo). He also decides to pause looking for the corruption documents of the enemies they've been preparing to fight with. Just as he moves to allow the Andong Kim clan in the Royal Guard position.
---
Mr. Queen Premiere Week Afterthoughts
Shin Hye Sun suits up to So-yong's character in such a phenomenal way, you won't escape cheering for her character. Honestly, she just keeps impressing in every drama character she played thus far, including here in Mr. Queen. Channeling a queen with a disposition of unrestrained clever playboy felt so easy with the actress' on-point characterization.
Likewise, Kim Jung Hyun has also pictured well his sorry situation as a puppet king, suppressed by the Grand Queen Dowager and Andong Kim clan. Obviously, there's more to his story that would make the plot meatier as seen in his night activities.
Their hilarious bickering in Joseon fashion would really keep your attention especially since both have amazing comedic timing. Not to mention their nuanced acting has always been an established fact. Since this is PD Jin Hyuk's work, expect the palpable humor. Actually, it's more of anticipating what steering Jang Bong-hwan would do to So-yong.
While writing this, I saw the production team released an apology statement about some historical reference that were branded as distorted. I hope this will not derail the series since I had immensely enjoyed its first doses.
Reigned for almost 15 years, King Cheoljong had a tumultuous journey as a King. History books depicted him to have mostly been manipulated by the Andong Kim clan. Hence, so far, Mr. Queen is a cut different, because he is pictured to be rebelling against them furtively.
Having no idea on the original novel and the web drama adaptation makes it easier for me to assess its drama imagery decorated with modern twist. Also, going for a convincing romance line between So-yong and King Cheoljong is not a bad idea. We see a faint hint of how So-yong was depicted to be one-sidedly in love with the King.
Loving Choi Jin Hyuk and Shin Hye Sun's character connections albeit the former being mainly inward thoughts is also another thing that I enjoyed. Definitely appearing to be not daunting as typical period drama is, the series can be watched by any relatively newbie K-Drama fan.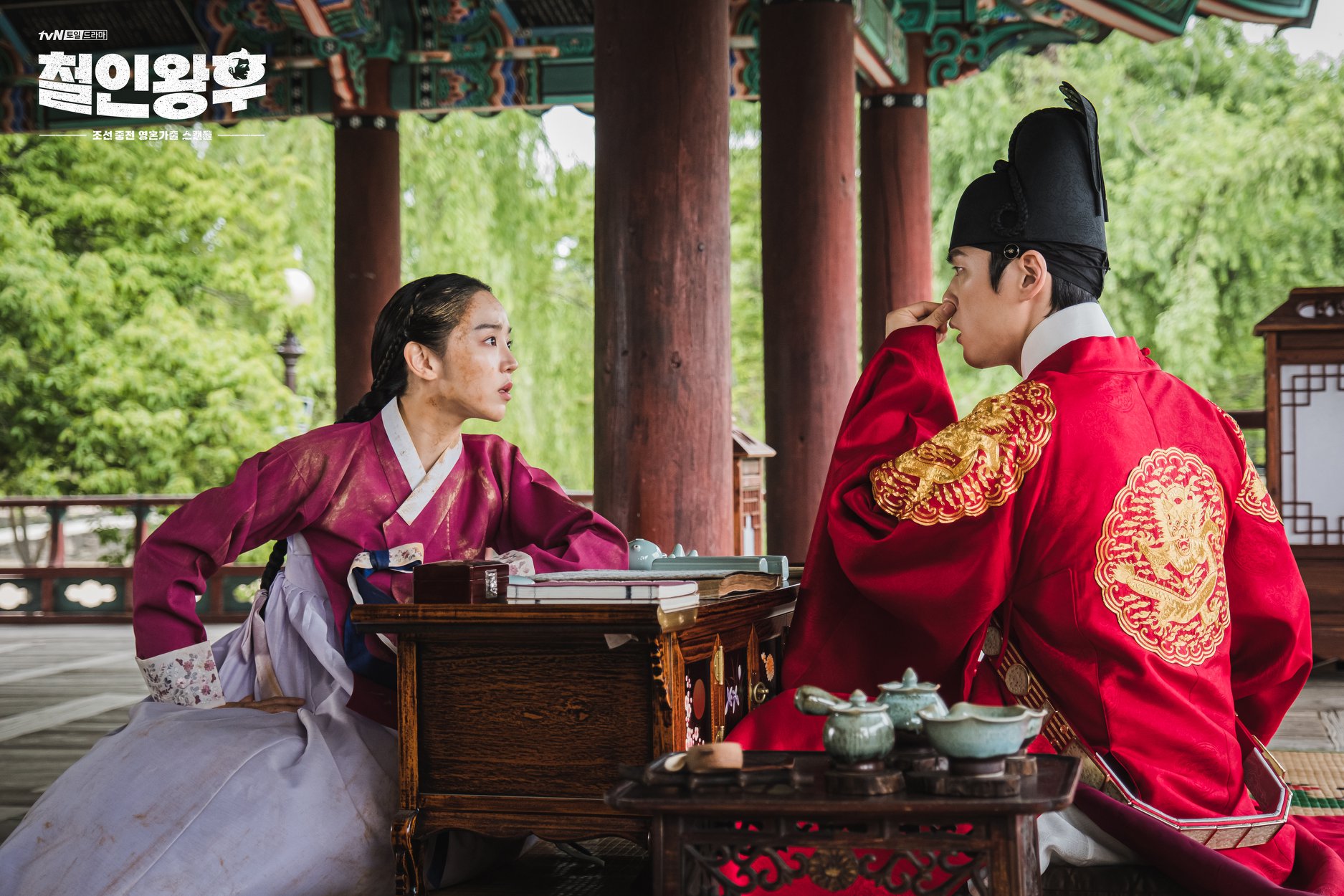 ---
Photos: Viu | tvN
How does this story make you feel?