Featured
5 Reasons Why You Should Watch "Sweet Home" On A Spree This Holiday Season
By
|
Sweet Home readies to surge a never-before-seen thrilling narrative powered by its superb cast on Netflix!
Acclaimed director, Lee Eung Bok eloquently led the main cast of Sweet Home as they greet the local and international media for its press conference on December 16.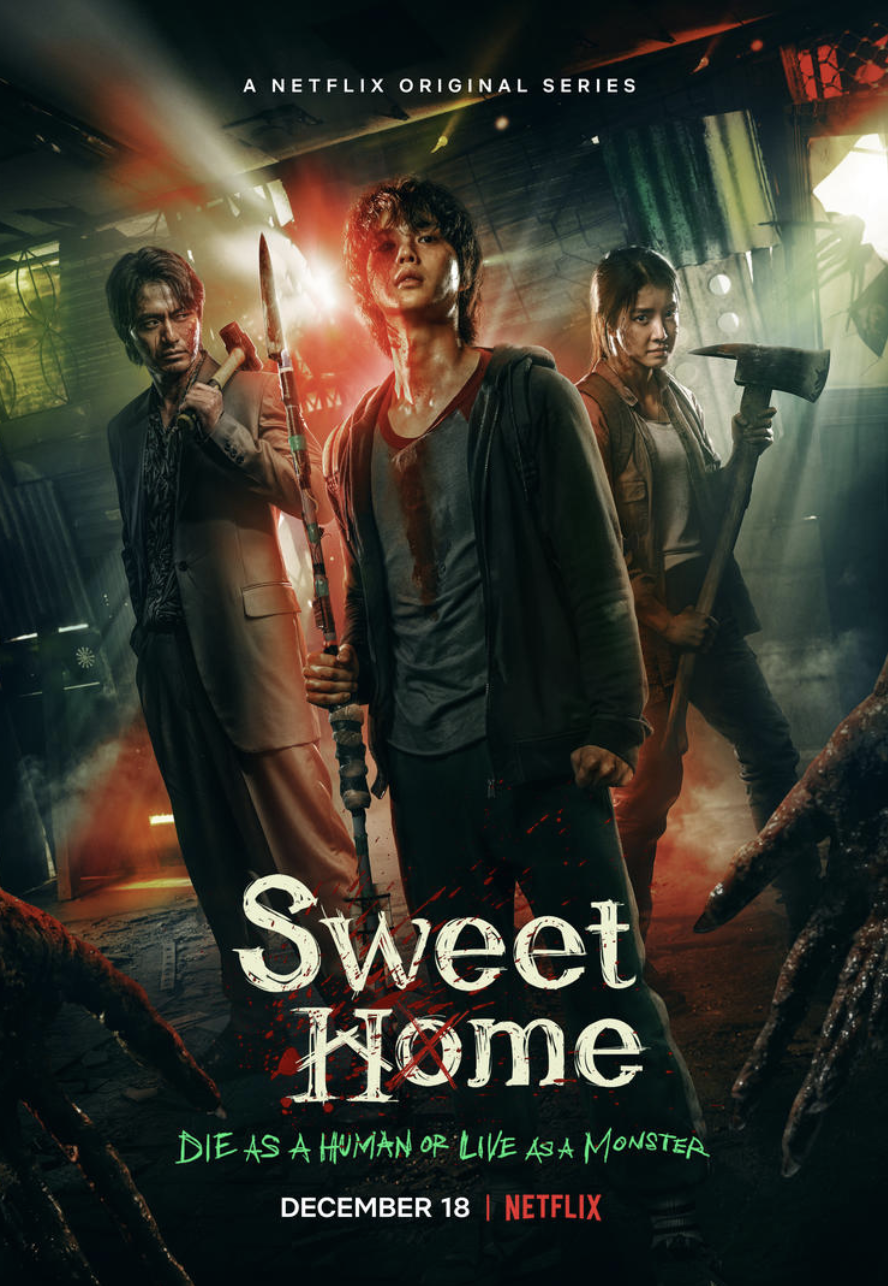 Dropping all episodes on Netflix on December 18, the series is based on the popular Naver webtoon Sweet Home (written by Kim Carnby, art by Hwang Young-chan), which attracted numerous fans and recorded over 500 million in cumulative views with its fresh storyline and addicting thrilling narrative.
Ahead of its premiere, we list down the key points not to miss and will be the driving points of Sweet Home.
Song Kang's portrayal of Hyun-soo
Confessing he is a fan of the original webtoon, Song Kang was happy when he got the part. Inevitably, he also felt burdened on how he can channel the focal character of the series. Overcoming those inhibitions, he put a lot of effort in portraying the complex role of Hyun-soo.
"To express Hyun-su for the first time I was nervous. When I saw his room it was so realistic. The set is so realistic and well-made so I was able to suit up to the character well," Song Kang said.
Lee Eung Bok's vision on Sweet Home
Relaying his goal to present an enthralling and extraordinary experience for drama and webtoon fans, Director Lee relayed the production process of the series.
I wanted to make sure that fans of original series will not be disappointed. We made it close to the original version as possible," he said.
He also appreciated Netflix for investing on an ambitious project. The director said, "To be honest Sweet Home is quite an expensive project. The fact that Netflix was willing to bet on innovative production that are still not explored in Korea was impressive.
A cast who met through "wonderful coincidence"
Director Lee also mentioned how everyone was excited and happy working for the series. Mentioning it was a fated coincidence that all the actors sync well to their respective roles. Admitting, he loved Song Kang after his audition, the rest of the actors have done a great job in channeling his orchestration.
It is an experience that sparks my dream as an actress. The scenes are dynamic that I was able to learn from it," Gong Min Si conveyed.
"I tried to resonate Yu-ri's feelings since she is a multi-faceted character," said Go Yoon Jung.
Lastly, Park Kyu Young shared that she is not that much big fan of a webtoon but she enjoyed Sweet Home a lot. The premise of human turning to monster intrigues her.
Powered by the best technical crew
Netflix and Director Lee formed a global dream team participated by Legacy Effects and Spectral Motion, the best FX studios in Hollywood, and Westworld, a top VFX studio in Korea to produce creatures beyond imagination.
Filmed in a big set, it will surely enchant global audience while bringing K-content to the next level. Remarking how the set was big-scale, realistic and impressive, Lee Jin Wook even took pictures while marveling at the set.
Likewise, Kim Nam Hee comically quipped how he had to be careful with the costume and production set because of its pricey feel.
Equal parts thrilling and encouraging
Aiming a thrilling picture, Director Lee also revealed how he wanted to show the process of being a monster while presenting there is always hope. Rising actor Lee Do Hyun shared the same thinking of extending the meaningful messages of bravery to face the unknown.
On that note, for her role Lee Si Young wants to show through her character that in times of disaster, a woman can be strong enough to help and protect people.
Song Kang agreed and said, "We are living in hard times, we hope we can give you a consoling watch through Sweet Home."
Your upcoming weekend just got more exciting! Make sure you book Sweet Home on your Netflix watch list!
#SweetHome is dropping all episodes on Netflix on December 18. ✨ We are here at the live coverage of the press conference. ✨@Netflix_PH

🔗https://t.co/DJ3RNE2agf pic.twitter.com/rit2Gy42lR

— hellokpop (@hellokpop) December 16, 2020
---
abbyinhallyuland covered Sweet Home press conference for Hellokpop
Photos courtesy of Netflix