Featured
25 Memorable Lessons To Learn From The 2021 Korean Dramas
By
|
Realizing prominence owing to globally acknowledged drama productions, the 2021 Korean Dramas ensured incorporating relevant and essential lessons.
From career, love, relationships and everything in between that encompass life; there were enough lingering messages to get from this season's must-watch picks.
Parading hero-centric stories, imaginative thrillers and historical romance dramas sum up this selection of 2021 Best Korean Dramas.
---
The Uncanny Counter
The concept of having family-like friends in the perspective of the hero story inspires us that no one can feel alone if we know how to nurture relationships with our family or friends that have seemingly become our family.
K-Drama Review: "The Uncanny Counter" Serves Extraordinary Superhero Story With Ample Amount Of Friendship & Family Love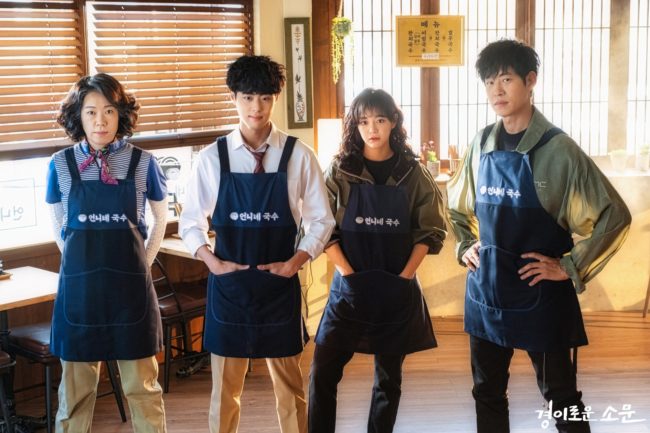 ---
Mr. Queen
A modern-day chef waking up to the body of a woman obviously spins a hilarious adventure. Mr. Queen assures that when face with impossible hurdles, there are always ways to overturn the situation.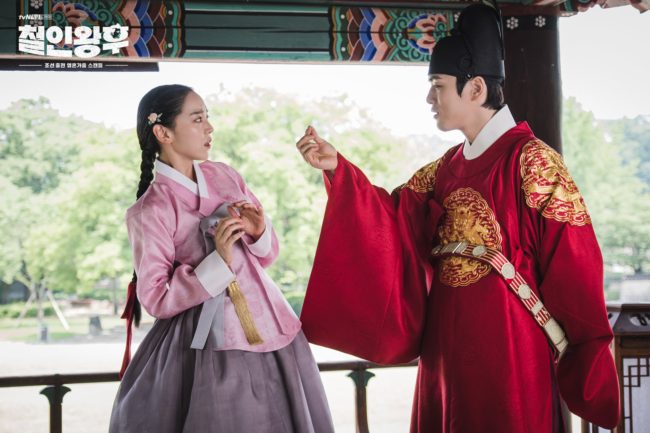 ---
River Where The Moon Rises
No problem can't be solved with pure determination as paraded by the valiant heroine of the series. Through her story, she showed how we can be a guiding presence – and always it starts with our family.
K-Drama Review: "River Where The Moon Rises" Victoriously Battled Ill-Fated Love And Destiny 
---
Sisyphus: The Myth
Sisyphus The Myth reminds us to always be kind because creating a human monster like Sigma is also part of all unkind things we chose not to give to someone.
At some point in our lives, we might not be aware of it, but we could have extended a sliver of hope to someone who badly needed it. It all boils down to how kindness is an easy thing to do, but we often neglect doing it.
K-Drama Review: "Sisyphus The Myth" Strikes An Intriguing Story But Concludes To Less-Satisfying Ending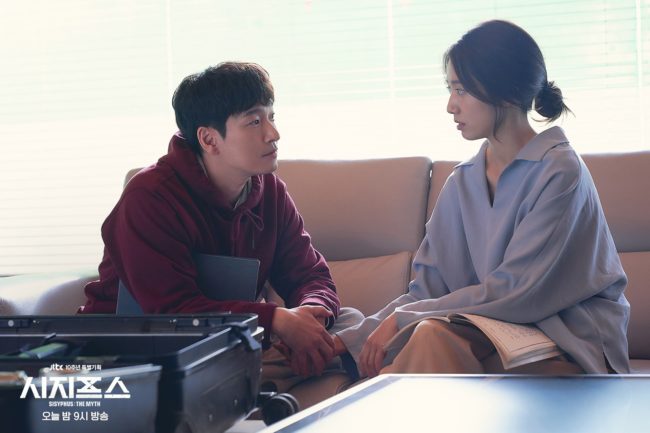 ---
Beyond Evil
Beyond Evil is as close to a perfect drama as you can get with its realistic depiction of humanity's worst aspect. It gives the realization that it was not the serial killer who was the foulest of them all. The most frightening is the people in power ready to go to any lengths just to achieve their goals.
While it is admirable that there are individuals wanting to better themselves, what's scary is the means some utilize to make it happen. Greed can make most people covet things and do actions with serious consequences. Humans are susceptible to make mistakes.  Owning up to it or covering it up makes the difference between good and evil.
K-Drama Review: "Beyond Evil" Excels With Profound Narrative Depicting Reality And Remarkable Characters Hitting Close to Home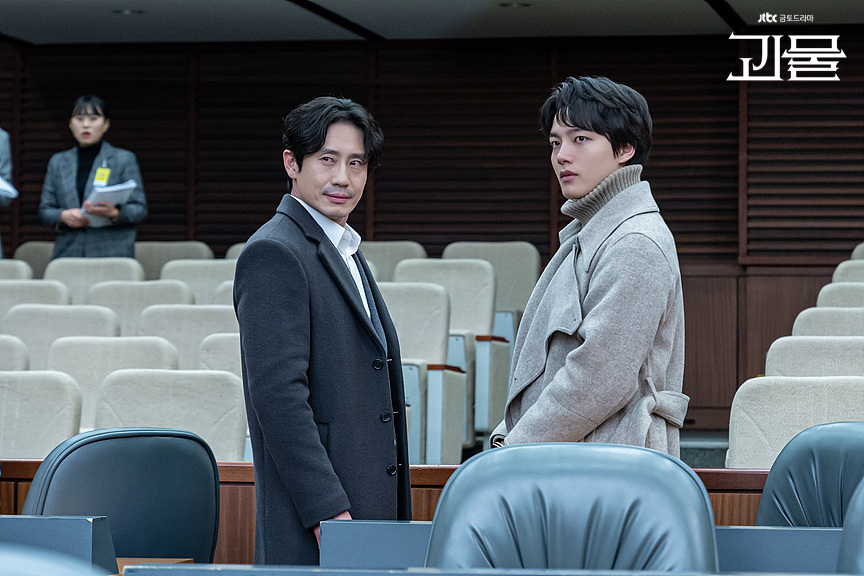 ---
L.U.C.A. The Beginning
The series left a lingering nudge on the relationship we build. That we only need a few functioning ones. It also inspires me to let go of life battles when persistence seems to be not enough.
K-Drama Review: "L.U.C.A.: The Beginning" Levies Thought-Provoking Arguments On What It Means To Be A Human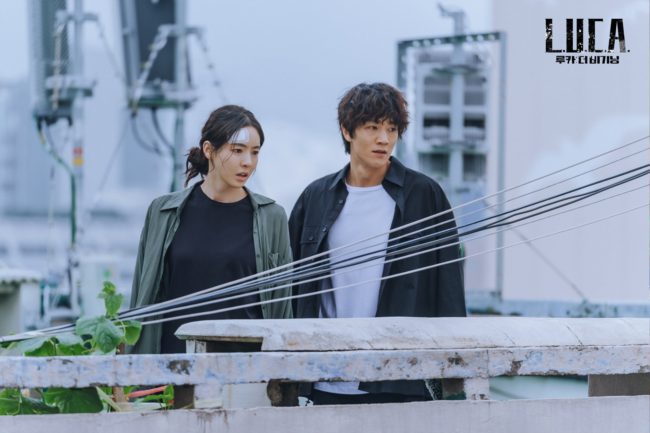 ---
Move To Heaven
Life and death are topics that draw different viewpoints depending on the age and experiences of a person. In this heartening series, the simple deliberation of how a person spent his days while living, matters to the people he left behind after death. It prompts us to live a life with the goal of sharing beautiful memories because life can be savagely fleeting.
K-Drama Review: "Move To Heaven" Highlights Lessons On Relationships That Makes Us A Human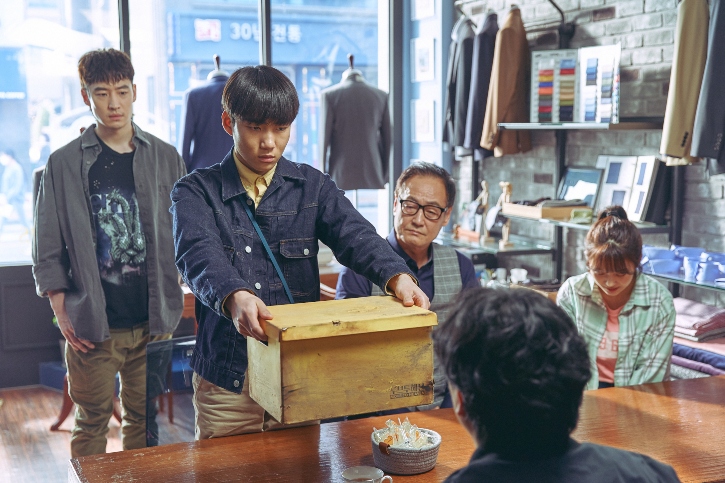 ---
Navillera
It's never easy to walk through a rocky path, with no one by your side, Navillera gave us the lesson of dreaming big and then working towards fulfilling it. In this whole journey, you would definitely encounter people who would let you down or would make you fall, but standing up and continuing with the same zeal is what you have to do.
K-Drama Review: "Navillera" Reassures That Fulfilling Dreams Is A Lifetime Gift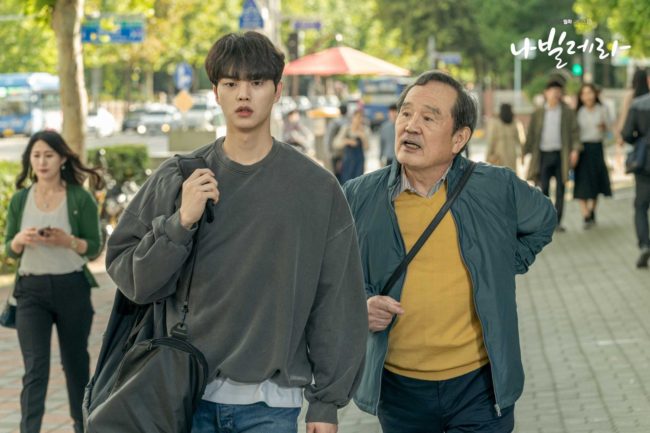 ---
Youth of May
Not only did the drama gave viewers an awareness about a major event [Gwangju Uprising] but it also incorporated an imaginative aspect like Hwang Hee Tae and Kim Myeong Hee's love story.
Watching two characters genuinely fall in love with each other while understanding each of their flaws is such an inspiring and beautiful thing. Their story is a poignant reminder of what it's like to be in love. The selfless and enduring kind of love that is willing to sacrifice for their other half.
K-Drama Review: "Youth of May" Traces A Timeless Story Of Unconditional Love and Patriotism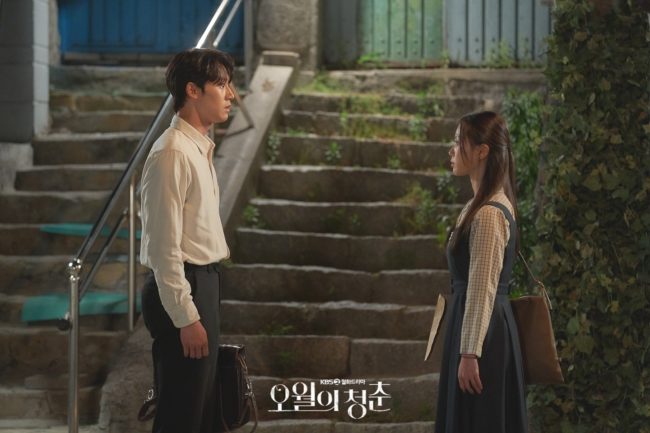 ---
Mouse
More than its thrilling psychopath story, Mouse serves as a reminder to be cautious with labels we set on people. Be it on their psychological state, or their affiliations, people along with the media should be mindful of the words they leave. 
K-Drama Review: "Mouse" Thrills with its Mind-Blowing Twisted Story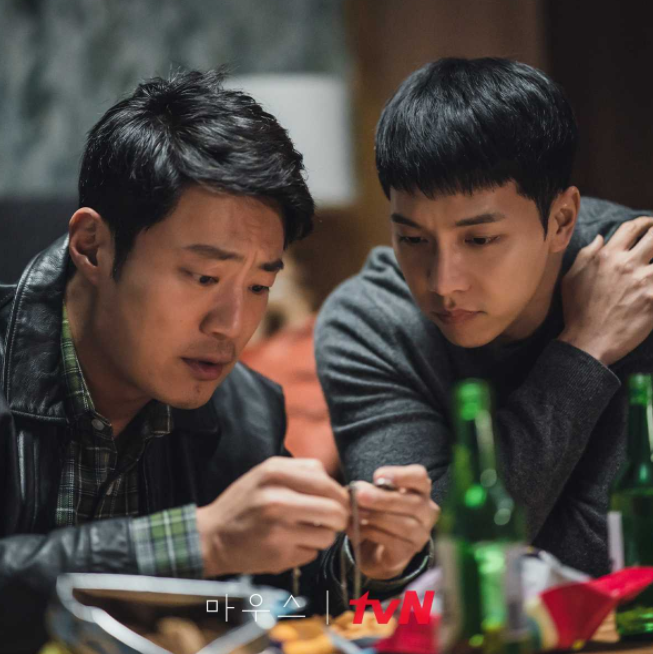 ---
Law School
Giving stand-out synergy as a team especially the actors in the main roles, the series brims with messages on determination, bravery, self-worth. Most importantly, it sheds light on the gravity of pushing for awareness of the governing laws for common people. That is through seeking help from the right people equipped with the know-how.
For a change, we see a chasing-personal-dream story played by students that people can relate to. The sentiments of would-be law professionals are captured without filter to what their minds think and hearts feel. That makes the fictional premise engrossing because of the realistic serving.
K-Drama Review: "Law School" Serves Fascinating Courtroom Story To Its Targeted Audience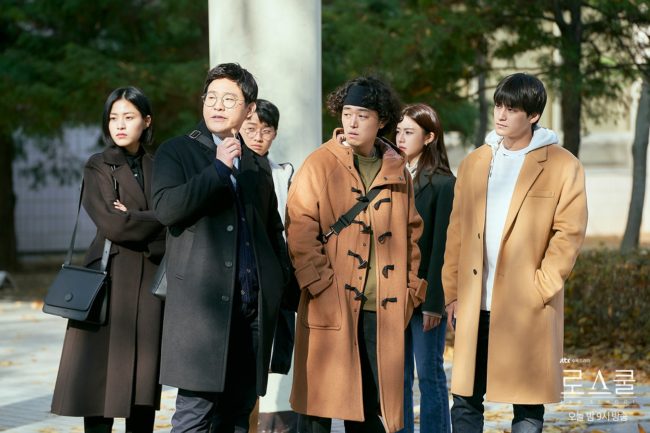 ---
Racket Boys
Racket Boys has also taught its viewers that apology is given regardless of status. We see in the series that elders know how to apologize and acknowledge their wrongdoings or misdeeds from the past.
K-Drama Review: "Racket Boys" Aces in Bringing Glory as a Team Regardless of Winning or Losing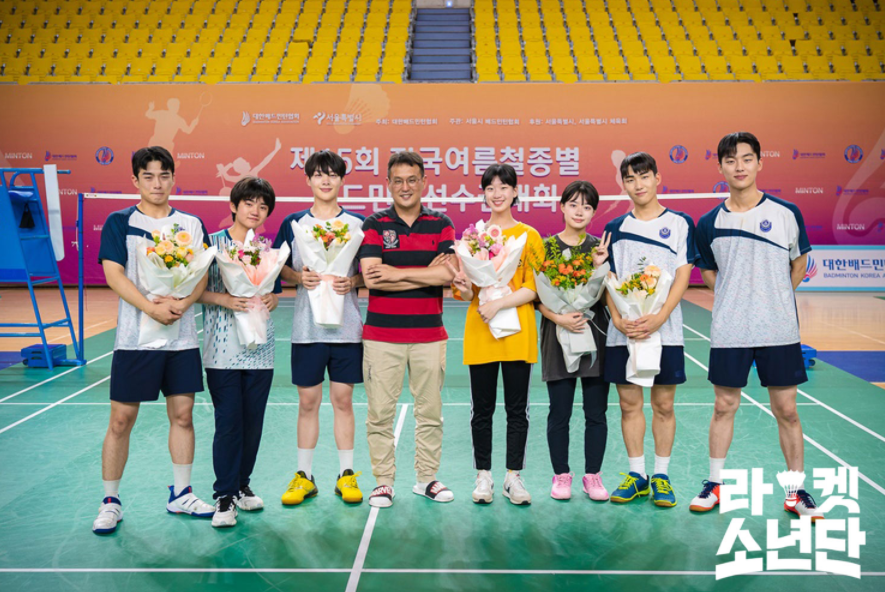 ---
Taxi Driver
Deceptively fierce but deeply satisfying, Taxi Driver went on expressing that being kind didn't mean forgiving the people who caused us pain. Its dark tone remained firm in its message that people have varied ways of accepting closures. While some can let go of grievances, others need to return the same anguish they experienced.
In the end, this series gives us a lingering question. If we go through the same unfair and inhumane ordeal, would we call Rainbow Taxi Revenge Service to return the same agony?
K-Drama Review: "Taxi Driver" Excitingly Drifts To Unconventional Justice-Serving Story That Gratifies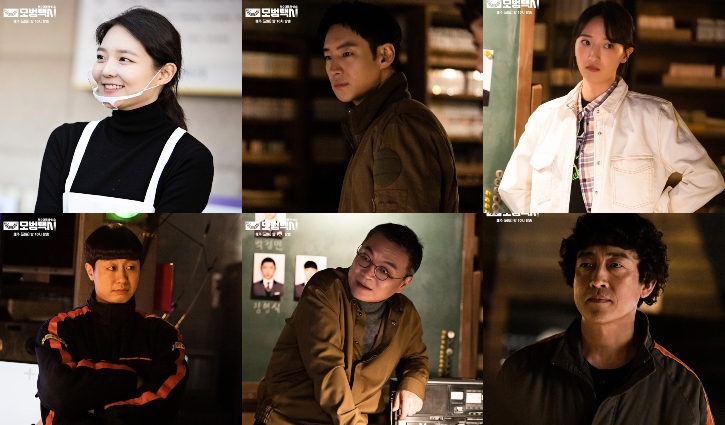 ---
Monthly Magazine Home
Monthly Magazine Home gives us a refreshing story of determination towards our goals in life. Aside from the sprinkled saving tips and encouragement to work on goals of owning a house, it teaches us that a "home" can be a reflection of us as a person.
K-Drama Review: "Monthly Magazine Home" Gives Us Both A Familiar And Peculiar Romantic-Comedy Story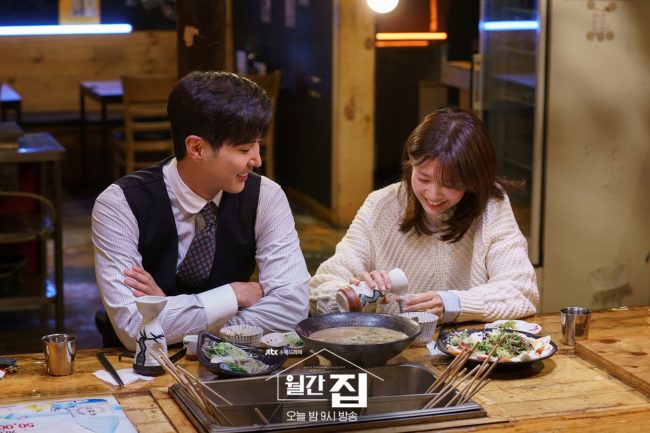 ---
Nevertheless
Like Nabi or any other woman who lost to love by staking everything she has in her life, Nevertheless is a firm reminder that such reality exists.
Sometimes a woman may just have a certain amount of love emotions she can spend in her life, and she can only give it to that one special man. Nevertheless captured this painful, nonetheless beautiful picture.
K-Drama Review: "Nevertheless" Artfully Differentiates Attraction From Love
---
Mine
Powerful women in Mine gloriously recognize their identity as something they can truly call their own.
With the abundance of dramas that feature the rich and elite people, some scenarios in Mine were no longer shocking. However, this drama can still captivate its viewers' attention with its story that reminds people that the rich also have unglamorous sides.   
It has shown a balanced view on the appealing elegant lifestyle the rich have, and also its downsides in terms of family relations and upbringing. We are reminded that money cannot buy manners as we see Ms.Yang who is crass and vulgar. Looking at the details of the drama, metaphors may be realized. 
K-Drama Review: "Mine" Celebrates Glorious and Empowered Women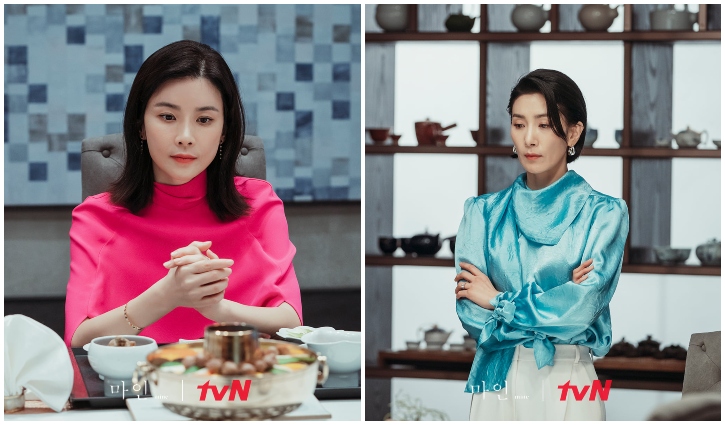 ---
Squid Game
From saving money to risks of gambling, Squid Game provides essential lessons that all boils down to kindness. It significantly puts emphasis on nurturing every connection we make and to always give the most selfless love to our parents.
5 "Squid Game" Lessons To Embrace In Real Life

K-Drama Review: "Squid Game" Scores Spectacular Thrilling Story With Permeating Life Lessons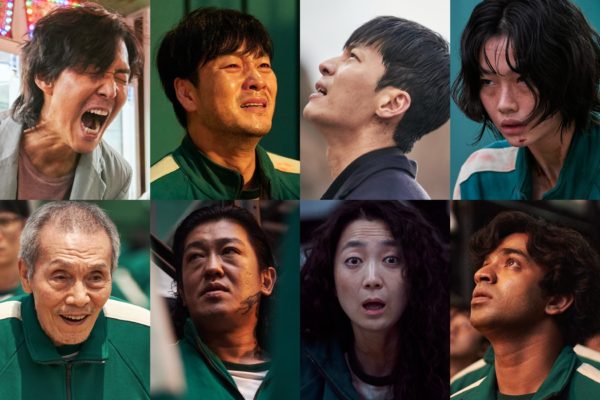 ---
Hospital Playlist 2
Continuing its healing vibe, Hospital Playlist 2 deserves the hype and the appreciation for ensuring its vow to console the viewers' hearts. It prescribed us heartening life and love messages that remind us to be grateful to the gift of friendship – and the blessing of having them like our very own family.
K-Drama Review: "Hospital Playlist 2" Gifts Valuable Life Lessons By Imparting Uplifting Messages On Second Chances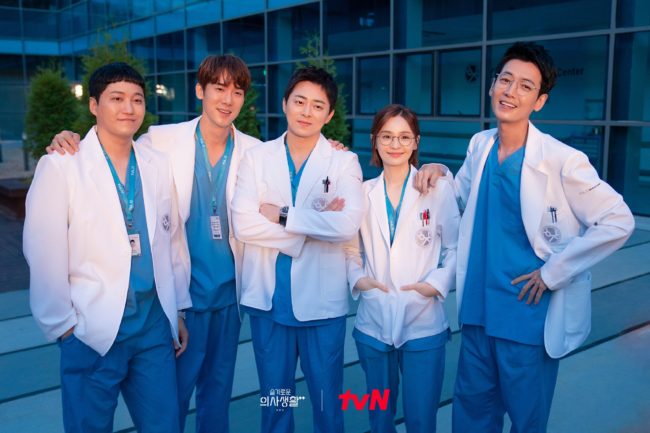 ---
The Veil
Recognizing gaps and opportunities to improve in any structured organization, the hero of The Veil encourages the idea that rectifying what needs to be straightened up is essential.
K-Drama Review: "The Veil" Takes Spy-Action Series To Heightened Level of Reversals That Truly Scintillates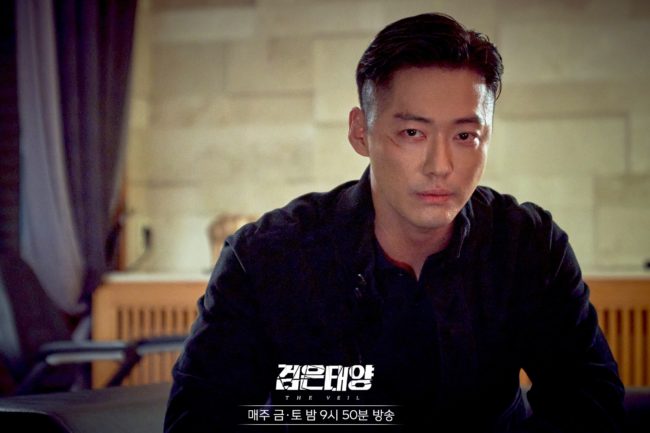 ---
Hometown Cha-Cha-Cha
Resonating that we are all eligible to commit to self-healing after a life setback, Gongjin is a representation of how we can find our very own solace in a place or with a person.
This drama expounds on how problems will not disappear if we care less. If we gamble to not confront it right away, it's okay.
K-Drama Review: "Hometown Cha-Cha-Cha" Pitches How Life Can Be Lived To The Fullest By Love and Kindness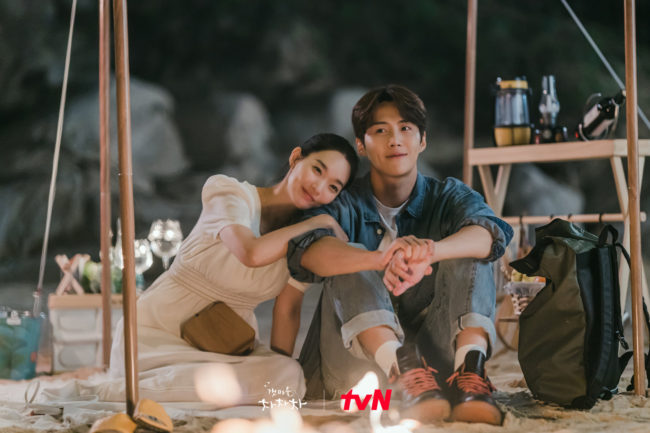 ---
D.P.
In a way, Jun-ho's life is a basic representation of anyone's life who is given options day by day to decide. Choices that can be trivial or life-endangering.
It also sheds light on the demoralizing truth on why "making a difference" these days seems not to be meaningful anymore. We don't know if volunteering to be a hero and castigating evildoings can move mountains at all. We are unsure if committing to a positive drive to correct an improper situation can be worthy enough of our time and efforts.
K-Drama Review: "D.P." Delves On Disheartening Military Life Tribulations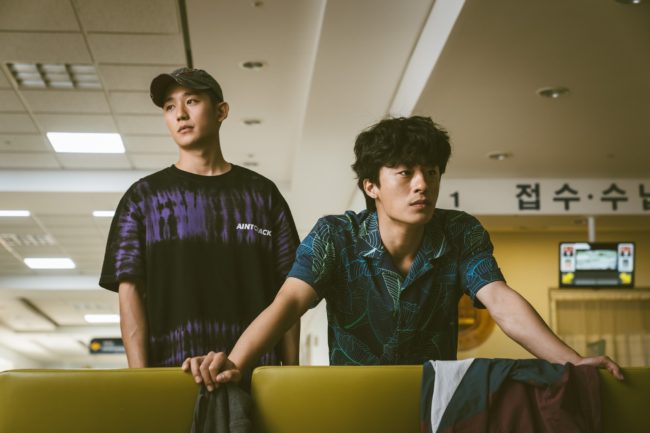 ---
Happiness
Featuring a variety of characters, the series emphasizes the idea of how there are really people whose thirst for personal greed is unwavering. That there are downright evil people who won't change for the better while some individuals can appreciate life setbacks and bounce from the slump again. It is a reminder that even grownups know nothing about real life.
On the brighter side, it also presents that humans are innately kind and protective of their loved ones. We are all inherently capable to choose compassion. However, in a dire situation, that's not likely what we can gamble on. At the very least, if we cannot help, then, we should choose not to harm others.
K-Drama Review: "Happiness" Blends Multiple Twists and Gritty Characters In An Engaging "New Normal" Story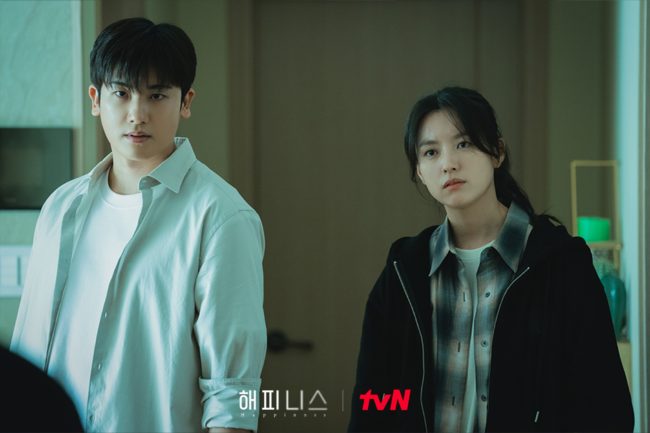 ---
Jirisan
Anyone who has finished watching Jirisan would see mountain rangers in a different light. More than that, emphasizing the amount of care for the mountains was also imparted in the story.
Compassion to your community, heartfelt love for nature and learning to accept not to wait for some apologies you won't ever get are the biggest takeaways when you reach the story peak of the series.
K-Drama Review: "Jirisan" Traverses Subdued Thrilling Story Imploring The Importance of Genuine Human Connection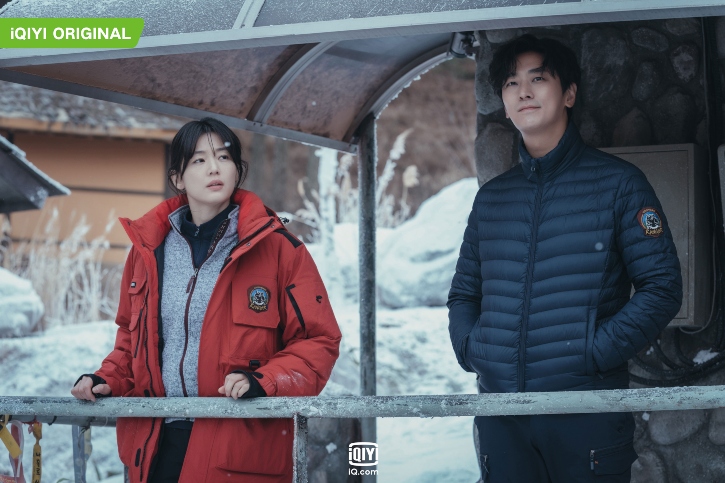 ---
The King's Affection
The King's Affection ruminates on the underlying notion that we can achieve happiness by remaining true to ourselves. When we feel like hiding in order to fit in, The King's Affection teaches us to be different and unique because we are braver than we thought we believed.
K-Drama Review: "The King's Affection" Bestows Understanding That A Blissful Life Equates To Living True To Oneself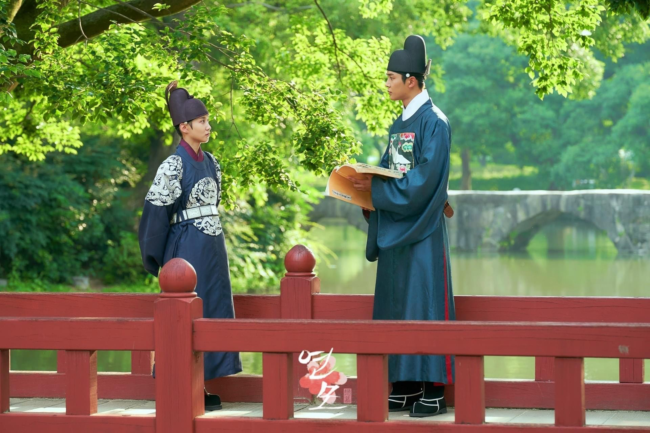 ---
The Red Sleeve
The Red Sleeve undeniably foreshadows not only a magnificent narrative about the King's everlasting love for one woman, but also several lessons applicable to our everyday lives. In particular, Deok-im's consistent bravery in the face of adversity teaches us to be as courageous as we try to conquer our own obstacles.
K-Drama Review: "The Red Sleeve" Realizes An Incredibly Tragic Story Abundantly Gifted With Priceless Life Lessons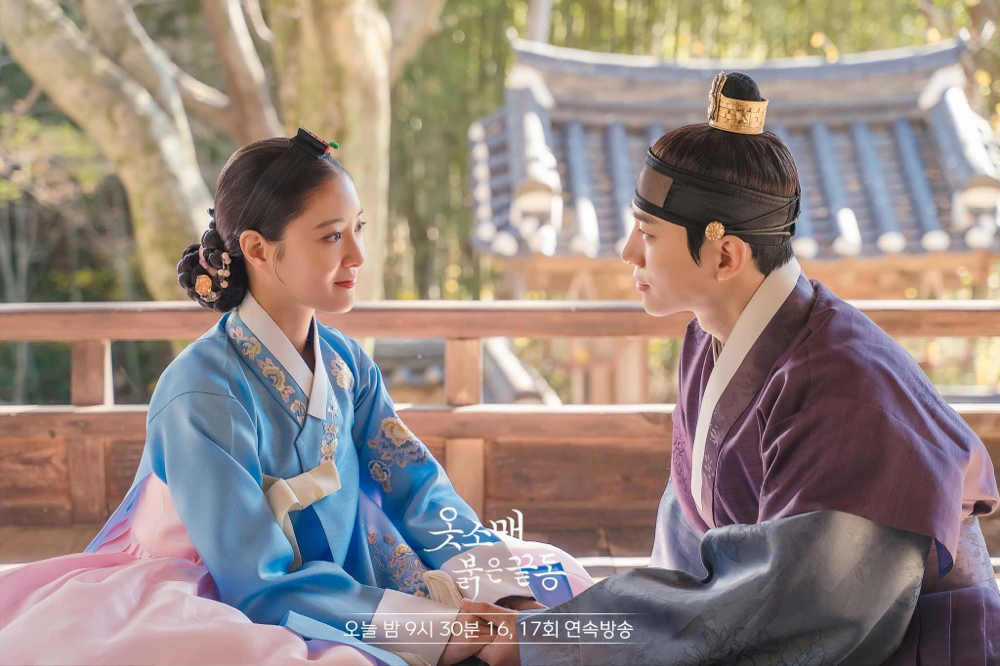 ---
Photos: Netflix | tvN | SBS | MBC | KBS2 | JTBC