Featured
K-Drama Premiere: "Sisyphus The Myth" Stuns With Cryptic Plot You Can't Wait To Crack
By
|
Surely commanding presence on its series launch, Sisyphus vaunted an exciting and imaginative story about heroes saving the present and the future!
Notching 5.6 and 6.6 percent in nationwide viewership rating, Sisyphus: The Myth is off to a great start! Noticeably owning their characters, Cho Seung Woo and Park Shin Hye suit up to their roles with ample bravado and color matching its unputdownable storytelling.
Opening Week Rating:
---
Sisyphus The Myth Premiere Week Recap
Following the initial plot sketch of Sisyphus, the series vaunted an engrossing premise centered to the lead characters. For its opening chapters, it presented Han Tae-sul and Gang Seo-hae. Both are intertwined with each other's pursuit of finding the truth and fulfilling a mission.
Seo-hae's Mission
Gang Seo-hae, a woman from the future gets instructions from her father before she boards on a train to the present time. Her father reiterates for her to run, not to trust anyone and to stay away from Han Tae-sul at all cost.
She wakes up and successfully escapes the Control Bureau's men trying to capture her. She meets restaurant part-timer Sun (Chae Jong Hyeop) who helped her without asking questions. However, her pursuers arrive to take her again. Ordering Sun to take her to Busan, she leaves him with the lucky draw numbers and board the train to Busan where Han Tae-sul is scheduled to give a talk.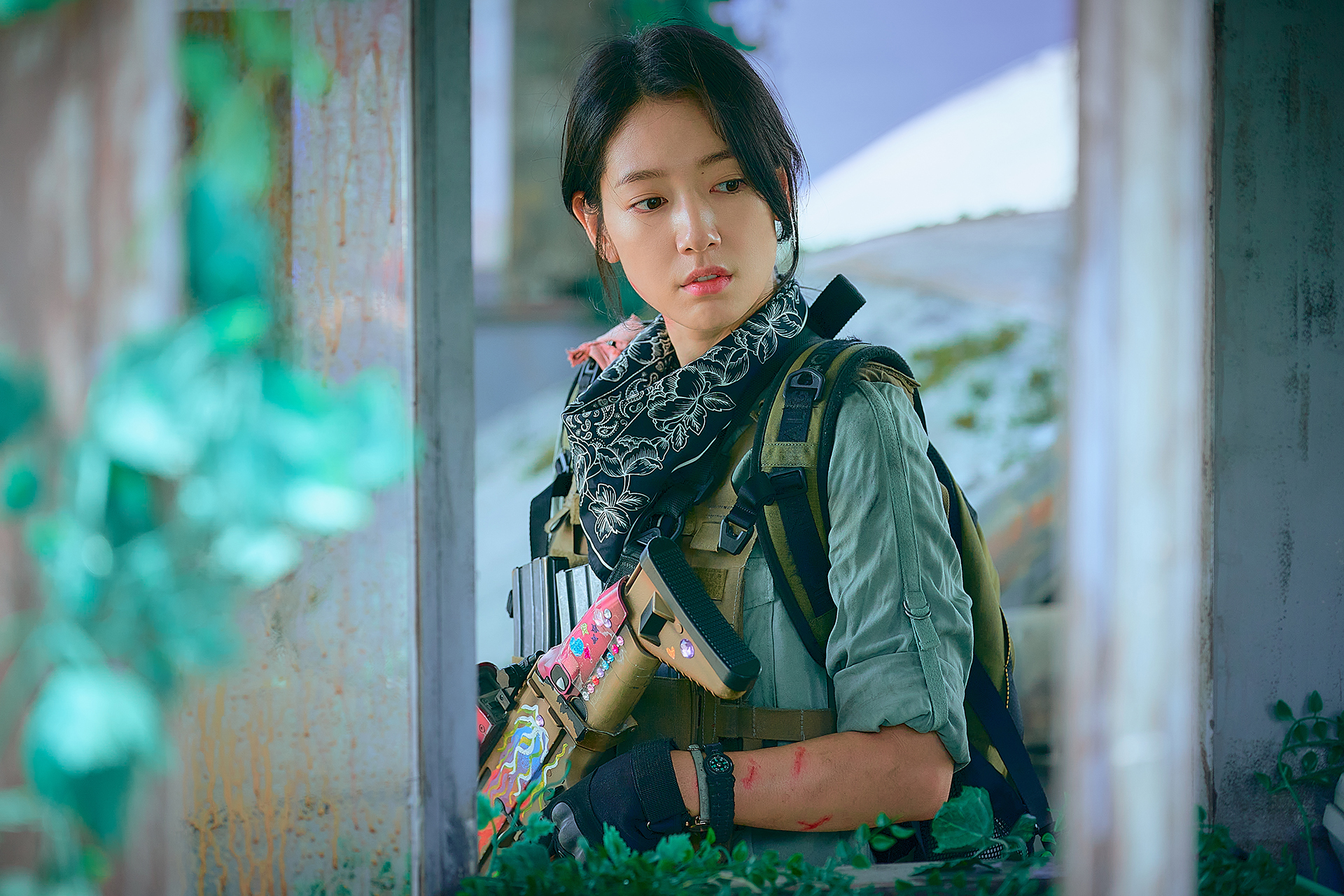 ---
Photos From The Future
Aboard a flight from Saipan, Han Tae-sul, a genius engineer and CEO of Quantum and Time, saves the passengers with his keen skills. Escaping death, he often gets an earful of reminders from his friend Eddie Kim. His frequent hallucination of seeing his dead brother Han Tae-san, has made him dependent to taking drugs.
But when he found out that the cause of the plane disruption of his flight is not a bird but a man resembling his brother, he begins unraveling mysteries surrounding his brother's death. Aside from a suitcase he found, he also discovered photos from Tae-san's camera that does not belong in the past, but in the future.
Eager to solve his recent discoveries, he goes to his first laboratory and finds his brother waiting for him. But he is disrupted by a phone call from a man (Sung Dong Il) who had previous business with his brother. Warning him to run, it was too late and he was captured by the Control Bureau men demanding to give the suitcase.
Firmly claiming no knowledge about the object they were asking, he receives a warning that he will be tailed. Tae-san wakes up to his home and proceeds to get to the bottom of the bewildering situations he has been entangled lately.
---
Sisyphus The Myth Premiere Week Afterthoughts
Serving quite a pile of intrigue, Sisyphus The Myth brought in PD Jin Hyuk's polished style to perfection. It was so cinematic that it will haunt your thoughts with a lot of questions. If you like playing mind games with K-Drama writers, then prepare for a gripping drive.
We also met the preliminary lineup of characters including the hero and villain rosters. Notably, the villain line appears to be quite fortified in varying degrees. A strategy fitting when the riveting chase to save the world kicks in.
First in my curiosity list is why Seo-hae defied her father's instruction looking for Tae-sul when she was told to stay away from him. We also need more insight to what Seo-hae's mission is. At the same time, we also need details on what really happened to Han Tae-san and what caused his relationship fallout with Tae-sul.
This series ambitiously drove its first two episodes with no energy cool down. Interestingly, its chronicling can be easily grasped and with persuasive pitch to tune in to the succeeding episodes.
Sisyphus The Myth is streamed on Netflix every Wednesday and Thursday.
---
Photos: Netflix | tvN