Starship Entertainment
Internet
MONSTA X Reveals Secret To Success In JTBC Factual's Documentary "Secret Of The Empire"
By
|
The talented members of MONSTA X share backstage stories and the secret to their global popularity in a special documentary!
MONSTA X shares the secret to box-office feat as one of the leaders for K-pop's millennial global success in JTBC Factual's documentary.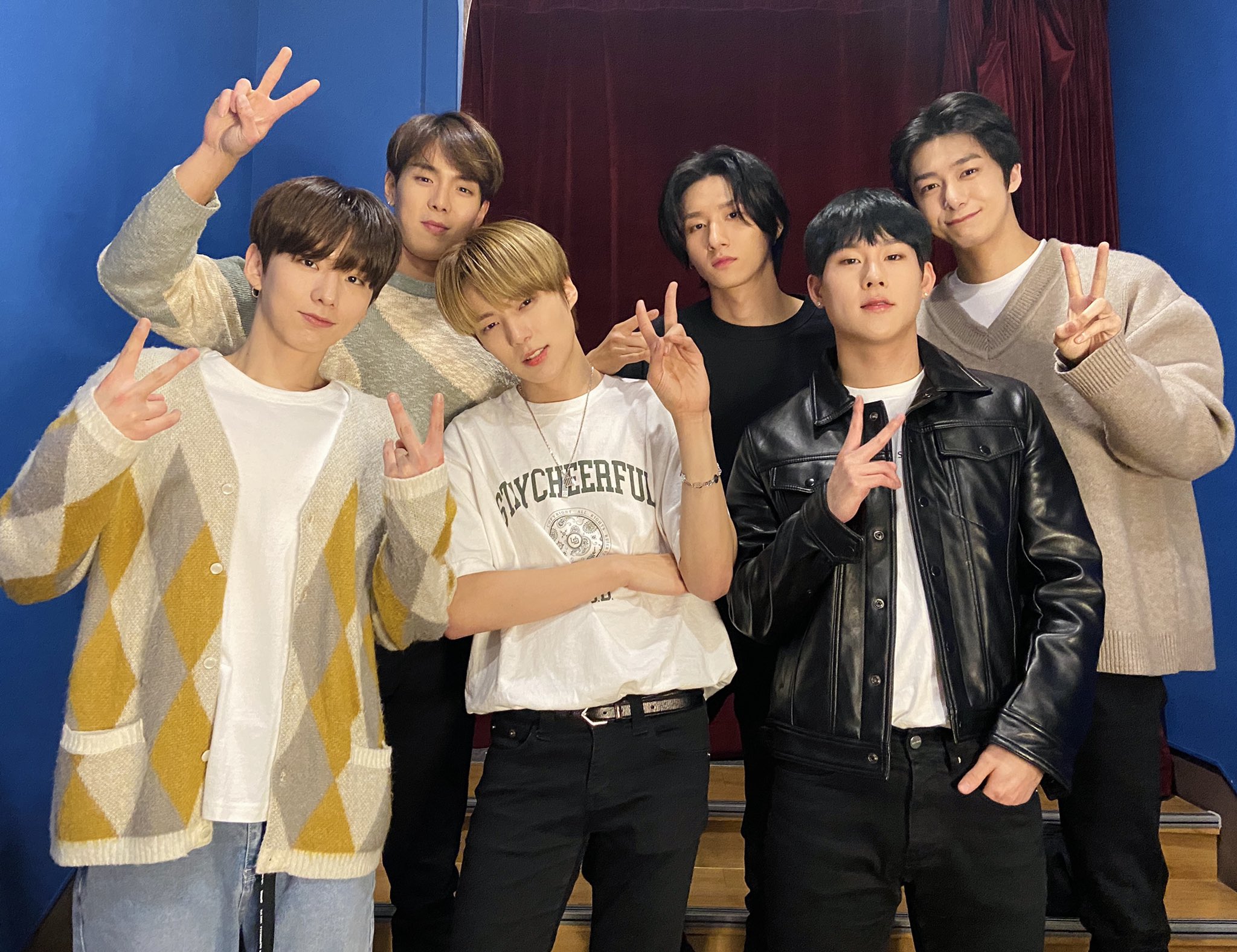 MONSTA X appeared in the first part of the JTBC show Factual "Secret of the Empire" on the documentary episode aired on April 24. As a representative of K-pop's box-office success, MONSTA X had proven their huge popularity as they shook the global market starting with a world tour two years after their debut. The charismatic group then released a full-length US album, which amazingly ranked fifth on the Billboard main charts.
Examining the secrets of the K-pop empire, the documentary episode acknowledged MONSTA X's participation in the Jingle Ball Tour for two years in a row. Specifically, the Jingle Ball Tour is the largest year-end music event in the US and the ever-talented boys were recognized for their exemplary ability and fame with collaborations with world stars.
"I felt like I was being evaluated when I performed for the first time," MONSTA X's Joohoney said in the interview. "I felt like I was auditioning after a long time. When I went to another country and sang in Korean, I was scared of their eyes that say "why are they here?" and it felt so cold," the main rapper honestly confessed.
Nevertheless, MONSTA X continued fascinating fans around the world. And went on with online concerts and local album releases even after the pandemic caused by COVID-19. While preparing for an online concert last year, MONSTA X's Shownu said "It's online but I feel excited and nervous."
"There was a vibe the night before the concert," the trustworthy leader said as the Japanese version of "Love Killa" was also revealed.
Accordingly, Billboard's K-pop columnist Jeff Benjamin cited the constant experimental spirit and interesting charms of the members especially about the music video for "Love Killa."
"It's fun for the members to wear suits and express characters from various movies and dramas. It's not just about filming and releasing a music video. But it's more about expressing the title song in a really unique way," the journalist added.
Particularly, MONSTA X spectacularly shone on year-end award performances. To this end, the passion of the renowned monster group, who constantly come up with new ideas, was clearly depicted.
"I don't think anything will come out. But it's amazing and scary at the same time because something new came out," the group's face genius Hyungwon said. "I think we already ran out of new ideas two years ago. But we somehow figure out something one by one. It's an idea to find out what the fans like," the sunshine Minhyuk said, revealing his passion.
"I think K-pop's unique feature is that a lot of people dance together and work hard to show energetic performances. Not only us but also our seniors prepare for a flawless performance,"  Minhyuk continued.
"These days, K-pop seems to have grown bigger due to the overlapping music that anyone can listen to," the VogueShip Show host added.
Like this, the legendary stages that have contained MONSTA X's experimental spirit and global communication with fans' love continue to help lead to the K-pop syndrome, which runs all over the globe.
Meanwhile, MONSTA X never stopped their global trend by topping the Oricon and Tower Records charts with their Japanese single "WANTED" which was released in February. Additionally, the music video for "Flavors of Love" was released on April 23.
---
PR and Image Source: Starship Entertainment
How does this story make you feel?