Starship Entertainment
K-Pop
MONSTA X's I.M Is Ablaze In Teaser Video For "GOD DAMN"
By
|
I.M expresses his sensual duality in the teaser video for his first solo debut, and we're definitely here for it!
MONSTA X's I.M really ain't here just for fun, but to really exhibit his DUALITY in a teaser video for "GOD DAMN."
The teaser video starts with I.M lying on the bed in a room, showing off his own decadent beauty by raising the immersion of viewers in several shots and postures. With his head down or his face wrapped around his face, the flashing lights and the orange-colored glow outside the window double the feeling of confusion that was vividly conveyed by I.M's facial expressions.
Further in the video, I.M then puts on the respirator directly to his mouth, staring at the camera with his intense eyes. As the video goes to a close-up, the words "GOD DAMN" and "二重性" appear, leaving a movie-like lingering impression.
Throughout the teaser video, a verse that features the trendy beat of "GOD DAMN" and I.M's low-pitched tone was unveiled. Expectations are mounting over what kind of emotions and stories would I.M convey through his solo digital album, especially the title track.
"GOD DAMN IT, I LIKE IT"
Described as a hip-hop genre song, "GOD DAMN" contains emotions that are bound to show lies about being happy but obviously has no choice but to pretend to experience happiness.
I.M will deliver emotional lyrics that seek hope in everything with his attractive low-pitched rapping on top of trendy sounds that beautifully highlighted the song's melody. Accordingly, the song will convey the atmosphere of reversal that DUALITY wants to say.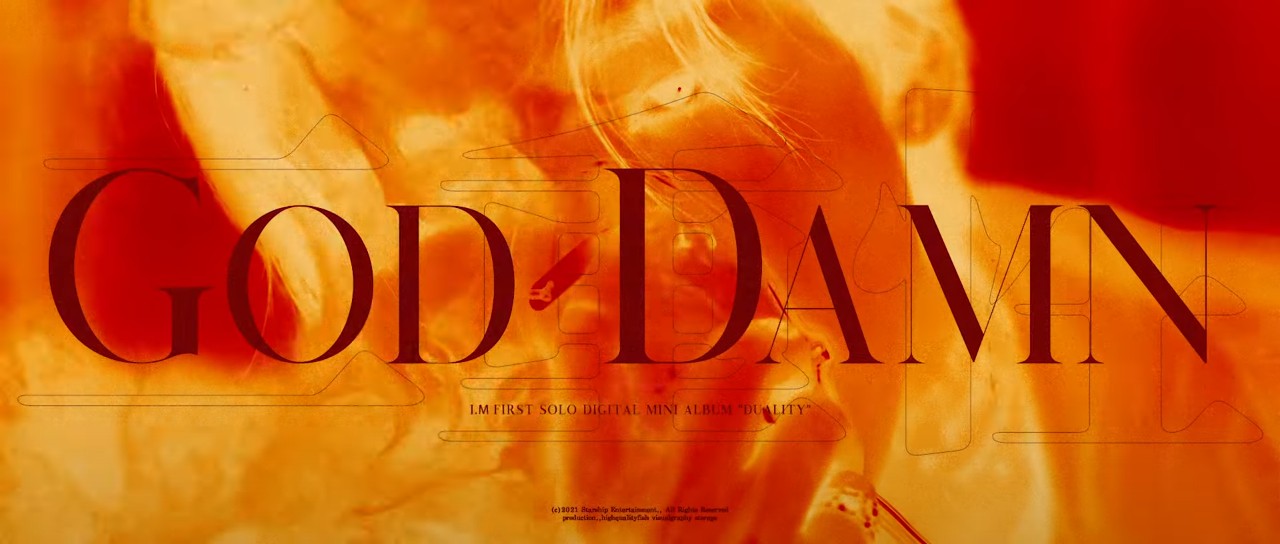 Proving his exemplary talent in songwriting, I.M independently wrote and produced the entire album including the title track itself. He had also participated in the arrangement of all songs. Through this, I.M's unique musical capabilities and unique color will be captured in this digital album.
Meanwhile, I.M's first solo digital mini-album DUALITY and the music video for "GOD DAMN" will be released on music sites on February 19 at 2PM KST.
---
PR and Image Source: Starship Entertainment