Fashion
Han Sun Hwa Captures Summer Memories We Dearly Miss For Pilates S Magazine
By
|
Make way for summer goddess Han Sun Hwa!
Blue skies, sunkissed and beach walks are synonymous to summer season that almost anyone misses. Especially if you are one who loves to travel.
For August issue of Pilates S magazine, Han Sun Hwa takes the center stage. With the concept of 'unforgettable memories last summer", the stunning actress takes us to previous summer memories we dearly miss.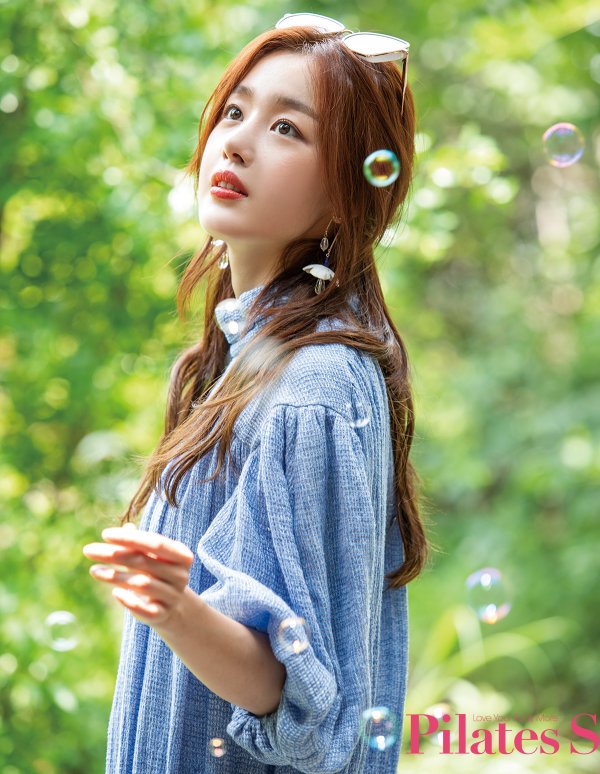 Styled in fresh and sultry summer looks, she is garbed in a variety of summer outfits such as white lace bikini top paired with see-through flared skirt; tropical print and deep blue one-piece swimsuits; surfing attire; and casual refreshing tops perfect for the warm weather.
Subsequently, the accompanying interview revealed Han's thoughts about summer. She said, "Among the seasons, I like summer and autumn. I like late afternoon or evening of a typical summer day. She also shares her picture of a perfect summer day which is to sit on a sunny cafe terrace, gazing at the beach blankly, or lying on a sandy beach and watching the infinite ocean.
Currently starring on SBS drama, Backstreet Rookie; the actress promises to study more so she can keep the authenticity of roles she portrays.
When asked if there was a goal she like to achieve through her character Yeon Joo, she responds wanting a three-dimensional character. "The emotion line is a deep role, so it can only be reflected in a depressed appearance. Among these, I want to reveal a joyful figure and draw out the various colors inside as much as possible."
Han Sun-hwa's pictorial and interview are published in 16 pages, and can be found in the August issue of Pilates S.
---
Source: Sports Donga
Photos: Pilates S