twitter.com/OfficialMonstaX
K-Pop
7 Things We Discovered About Monsta X Through "Monsta X-Ray Season 3"
By
|
Monsta X just finished the third season of their solo variety show and narrowing down the 8-episode season to these seven points is the hardest thing we've done this year.
From playing with the cherry blossoms to dressing up as girls and professing their love for each other, this season of Monsta X-Ray had us gasping for breath from laughing so hard, we felt abs already forming in our body. Here are seven adorable things we discovered about the boys while watching Monsta X-Ray Season 3:
1. They love food.
If it hasn't been established yet from the previous seasons, this season once again displays the bottomless pits — aka the tummies of the Monsta X members. In episode 2, we saw them binge on delectable food they bought or have prepared for themselves. They have mastered the art of munching food, and satiating their love for food has been added as another entry to world mysteries. *chuckles We feel bad for Kihyun, the mom of the group, for having to cook for seven hungry monsters as he is always in charge in the kitchen.
2. They are seven playful dorks.
…and this is explained by this video:
[🐢😁🔥🐰] #Hyungwonho excpetativa vs Realizade, Hyungwon emitando o personagen Luffy de One Piece , Wonho fingiu ser seu inimigo cara olha que casalzão da bichiga ❤.

Cre : 2won latino

~ Mamãe 2won 😗#hyungwonho pic.twitter.com/N4Rd8LmVpX

— 2won Brasil 🚨 (@2won_Brasil) July 27, 2018
Yes, that's Hyungwon and Wonho acting out a scene from the anime One Piece. But wait, how can we forget the iconic transformation of Sailor Moon Changkyun? These scenes are just moments from the hilariously comedic episode 5 where they once again train themselves in preparation for Monsta Theater.
sailor moon changkyun giving you moon power to help you get through the day pic.twitter.com/3L7imHRlzV

— tína 🍉 (@wonho__) July 26, 2018
3. They look good as girls.
Starting with the flowers from Bosakkot Village in episode 2 to the bombshells that brought us The Temperature of the Dignity Golden My Way, Monsta X are not only visuals in real life but they also steal people's hearts dressed as women. Notable mentions are Wonho as Wonhee from the Peach Blossom Village.
… as well as I.M. as Sangah, Jooheon as Minji and Minhyuk as Dior from Monsta Theater.
4. They love to have fun.
Well, they did spend a whole day running around in episode 4 and what's Monsta X-Ray without a couple of hilarious and well-thought out games? These boys possess the energy of toddlers on a sugar rush and that makes the watching experience all the more engaging.
5. They make each other laugh so much.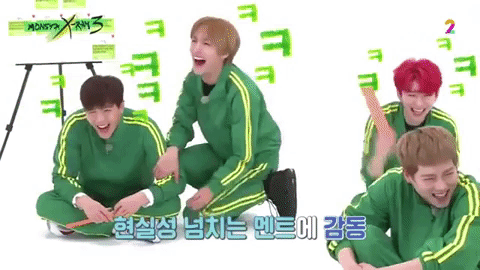 Throughout the whole season or even just watching one episode, we guarantee you will laugh out loud either with them or at them at some point, that's how naturally funny they are. Plus, their laughter is super contagious.
6. They deliver to entertain.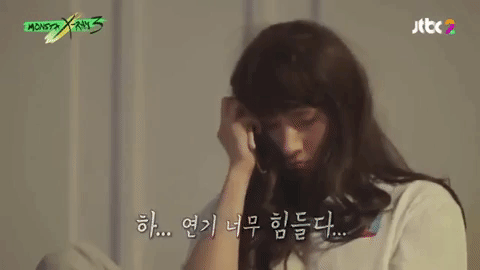 Let's be honest, shooting a variety show takes a lot of hard work, confidence and perseverance but even though they feel like giving up, they still continue to strive to deliver an entertaining show to the viewers, Monbebes or not.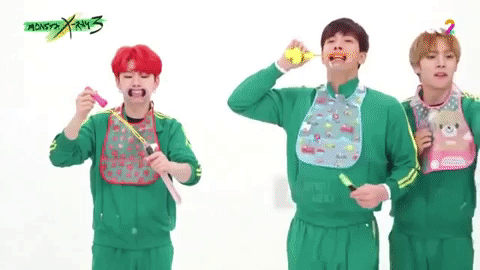 7. They love each other.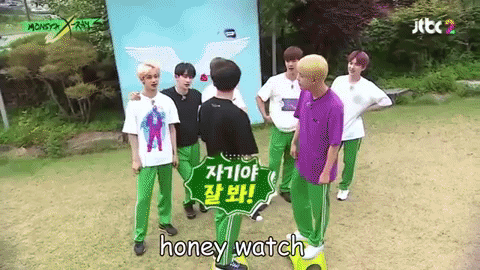 Monsta X is not just a K-pop boy group, they are also a band of brothers. Even if they're burdened by problems, they could always count on each other to support one another. You can see how they developed more into a family during the three years that they've been together just by watching Monsta X-Ray Seasons 1, 2 and 3. There's no denying that these boys love each other and they're not afraid to show that to the whole world.
Honorable Mentions:
Before we wrap up the list, here are some other iconic moments from the season that we can never forget:
The catfight between Minji, Dior and Sangah

Hangyeol and Sangah's "Kissing" Scene
changkyun being kissed by shownu (2018) pic.twitter.com/m1l9KawKLI

— changkyun doing things (@changthings) August 6, 2018
Minok's "Swan" Poem
Touching performance by Lee Minok, her best known poem "Swan" @OfficialMonstaX pic.twitter.com/z1GCC37THZ

— peshkatarja e endrrave (@tropi_pate) July 6, 2018
Read Also: Monsta X's Shownu And Wonho Welcome Summer In Refreshing GQ Magazine Photo Spread
In the meantime, Monsta X is busy preparing for the 2018 MONSTA X WORLD TOUR THE CONNECT in Seoul – Encore which will be held on August 25 and 26 at the SK Olympic Handball Stadium to cap off their world tour. Keep updated with Monsta X by hanging out on their Twitter.
Stay in the know for your latest Kpop news. Follow us on Twitter or give us a like on our Facebook page!
Sources: Twitter, Giphy, YouTube (yeanxanacleto)
Hellokpop, as an independent Korean entertainment news website (without influence from any agency or corporation), we need your support! If you have enjoyed our work, consider to support us with a one-time or recurring donation from as low as US$5 to keep our site going! Donate securely below via Stripe, Paypal, Apple Pay or Google Wallet.