Phot from PLEDIS Entertainment
K-Pop
NU'EST Faces Vicious Reality In Magnificent Trailer For 2nd Full Album "Romanticize"
By
|
NU'EST amplifies excitement with a glamorous album trailer for their much-awaited return!
NU'EST is ready to steal everyone's hearts with a breathtaking album trailer for the second full album Romanticize, unveiled at midnight of April 12.
Proudly staying true to their brand, NU'EST presented yet another wonderful content ahead of its much-anticipated return. Heightening the curiosity of fans and the general audience, alike, the five-member boy group showed off their individual magnificence, perfectly fitting their nickname "visual group."
If the concept photos presented the group's unique and dandy aura, the album trailer, meanwhile, unleashed NU'EST's flexibility as talented performers. An explosion of ravishing charms were emphasized as each member breathes life to the many definitions of romance. Particularly, the video was also an eargasm with Aron's meaningful narration.
Romance is not an escape from reality
Facing, breaking, crashing, wandering, struggling against vicious reality
The fire over you destroyed
I'm afraid but we all must crumble
Relatively, two images of Aron confront each other, heightening the curiosity of fans on its significance. On the other hand, Minhyun lies dramatically on the street with smudges on his lips, creating an alternate strange sensibility.
Then, the charismatic leader JR also had a dynamic drum performance among burning firecrackers. While Ren emitted explosive energy with his passionate stage, Baekho starts making plaster sculptures, arousing excitement for the comeback.
Consecutively, when the balance of the objects at the end of the video was broken, the statue was completely fragmented whilst the city background collapsed like a waterfall. Additionally, the two Arons who were facing each other tightly, maintaining their distance from each other, were seen sharing a hug which added a mystery of how the scene would be connected to the album's title track.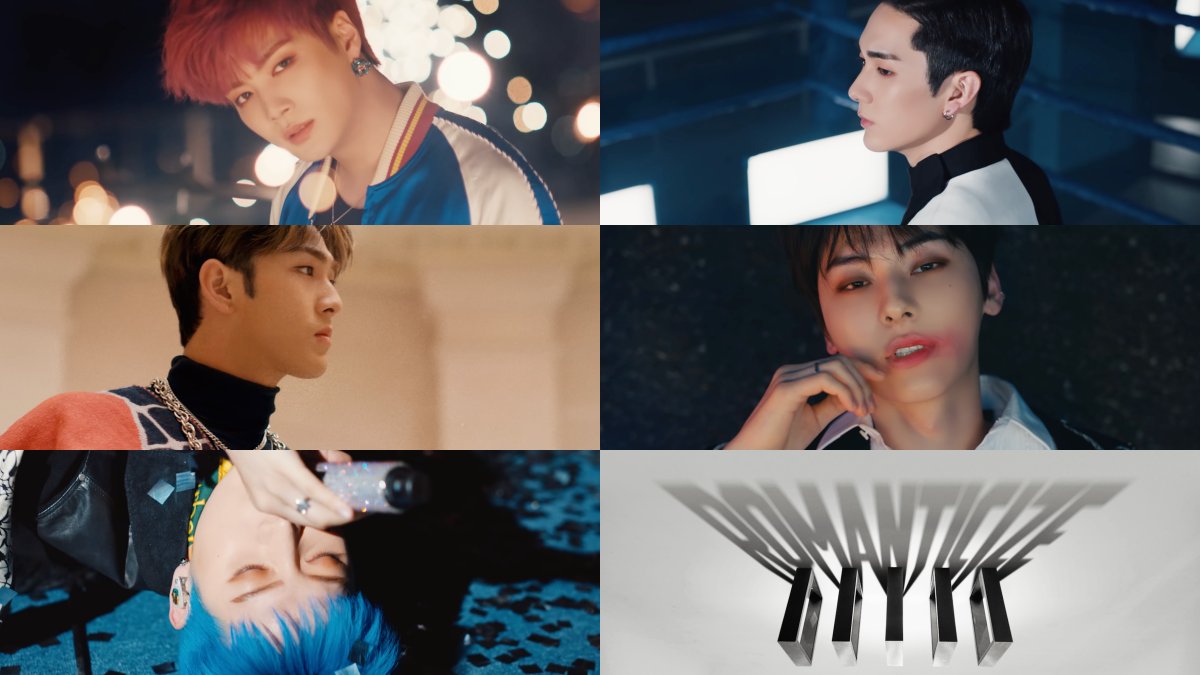 Furthermore, NU'EST's mature and sensuous visual beauty added a different approach to the movie-like album trailer. Additionally, the five-member boy group will be heating up its comeback with more content such as concept homepage updates, track list, pre-listening, and music video teasers.
Moreover, NU'EST has been proudly achieving great musical growth through their every album, giving off a solid presence in South Korea and internationally.
Meanwhile, NU'EST will release its second full-length album Romanticize on various online music sites on April 19 at 6PM KST.
---
Source: HYBE Labels, Newsen