Featured
K-Drama Mid-Series Check: "Start-Up" Shapes How Career Building Is Led By Firm Choices
By
|
While small miracles keep pouring, owing to results of inadvertent and well-pondered decisions by the characters in Start-Up – their goal is just starting.
Their hinted horizon definitely threads on challenges along the way for their start-up business, but Team Samsan Tech looks positive to make a difference in their venture. Seeing them work on creating an impossible feat for an idea to establish their business position, Dal-mi, Samsan Tech geeks and Saha; together with their mentor Ji-pyeong, are put on another fortuitous situation.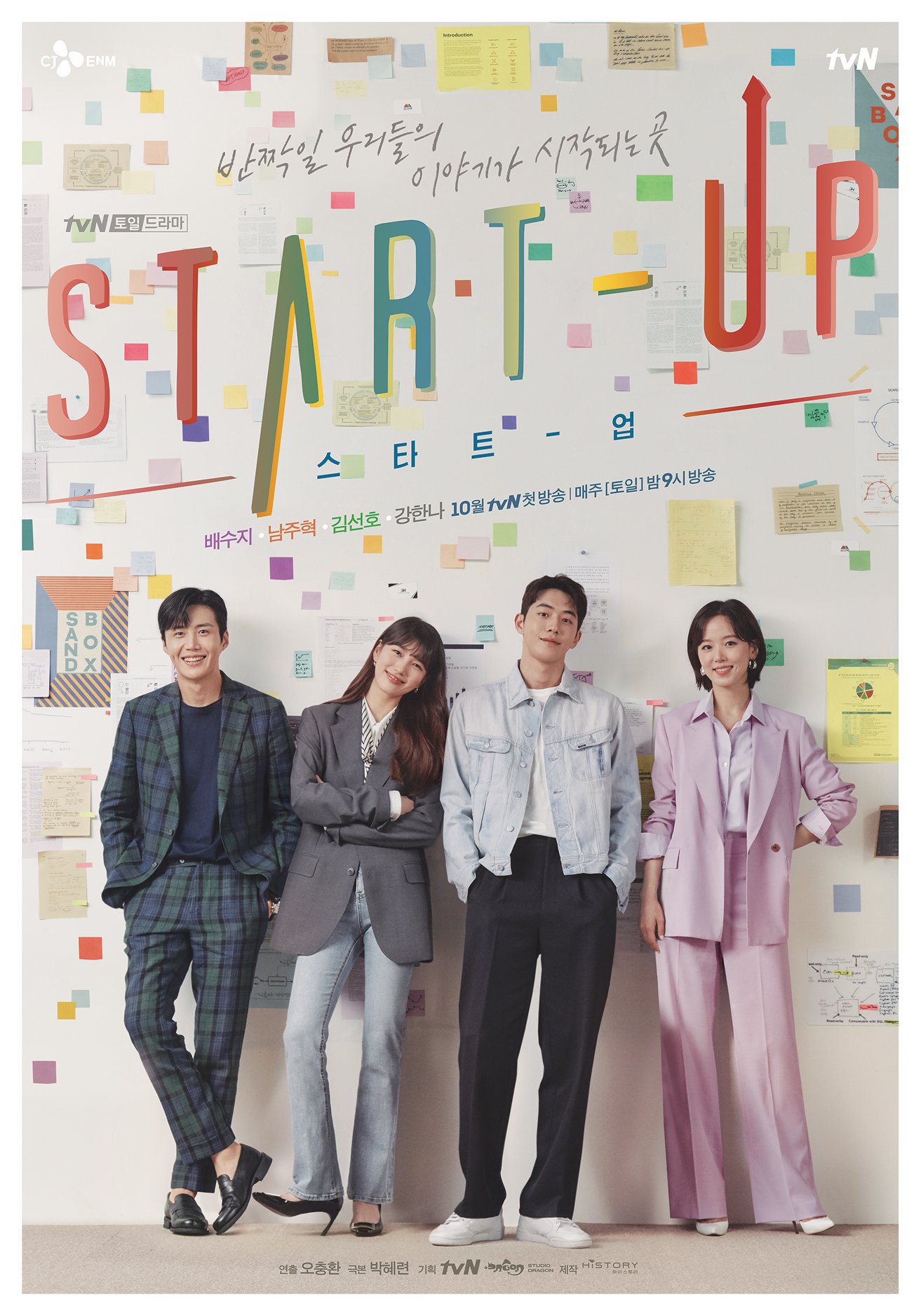 ---
What has happened in the series so far?
After securing a slot at Sand Box to fuel their preliminary venture, the app Noongil for visually impaired that Samsan Tech developed hit jackpot! Do-san's oddly genius cousin, who created the memorable acceptance video when the San geek brothers won CODA, did a genius marketing strategy again.
He contacted a legendary baseball player who Do-san met when he was young and the app which initially was not well received in terms of download, surged to an amazing result of achieving over 10,000 download thanks to the popular baseball star. Elated at the news, Dal-mi who had a lesson from Ji-pyeong not to go big in terms of user range owing to its cost confronts a problem she can't tell with the team.
Check out episode recaps here: 01 & 02 | 03 | 04 | 05 & 6
---
Start-Up Mid-Series Afterthoughts
I am usually drawn to stories in new setting especially for workplace dramas. I think last year it was Search: WWW and Romance is a Bonus Book which really caught my attention with the well-executed narrative.
This 2020 K-Drama season it's Start-Up for me. However, much as I want its pictured setting, the character portrayals are not melting well to the narrative. The plot and bends progress in the story, but the characters remain with little to no growth at all.
The good news is the concept of start-up business has been so far presented utilizing key knowledge of the business' nature that can be absorbed by viewers.
I want to tell Do-san that knitting won't solve his insecurities and worries. If he has told Dal-mi about grandma's vision problem which initially thwarted his plan to come clean, he should not prolong to reveal that he is not the Do-san in Dal-mi's precious first love memories.
I also want to tell Ji-pyeong to calculate properly how much emotion he should invest on Dal-mi since his second-lead is too strong, we don't want the career world we're building to go to drain because of love.
More so, grandma is sick, he should take care of her being her one and only "good boy". Although I think her shameless daughter-in-law might be in the picture of her recovery in the future.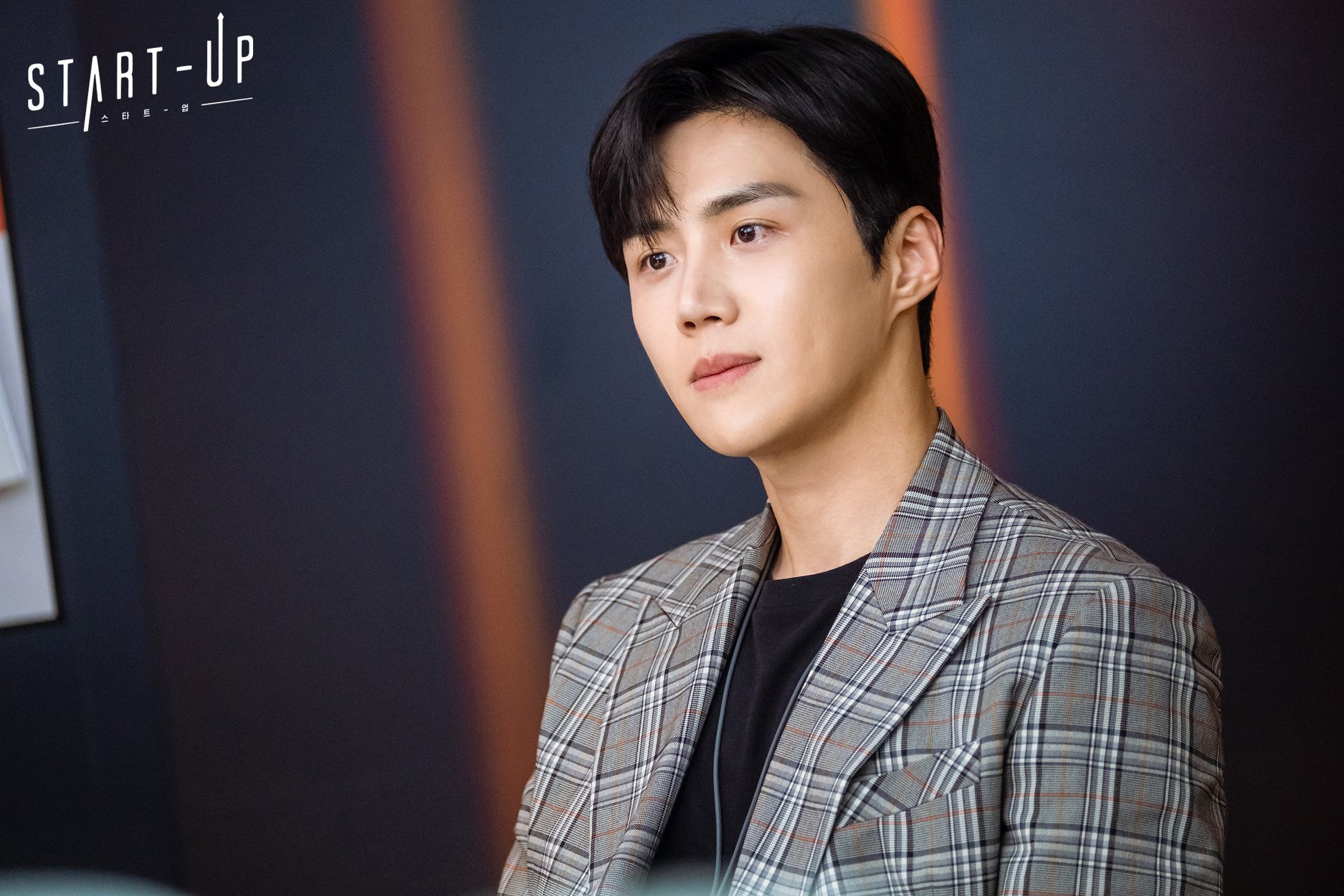 Lessons on business building
Presenting a picture of persistence, Dal-mi takes the emotional weight of the first half of the series. She tries to prove she could go to different faces of a woman each better than the last while building a business that she leads.
Struggling to get investors, she at least listened to Ji-pyeong's advices and gained an upper hand to secure the fund they need just as time is running out for them. Even more interesting is a cunning move for a rookie CEO like her to secure that deal.
Her growth in the series moves impressively. Let's just hope that her so far rational self would understand the twist almost ready to drop on her lap.
In-jae is so far the most stable person in the story. Dropping loot of lessons about utilizing competencies when running a business. But that leaves a question on what she she is needed more in the series.
That solid punch she threw on Dal-mi for assuming she got everything in silver platter when in fact she worked hard to build connections while she was sleeping rings with a lesson about not thinking the worst of people right away. That we have our own definitions of hard work regardless how it was achieved.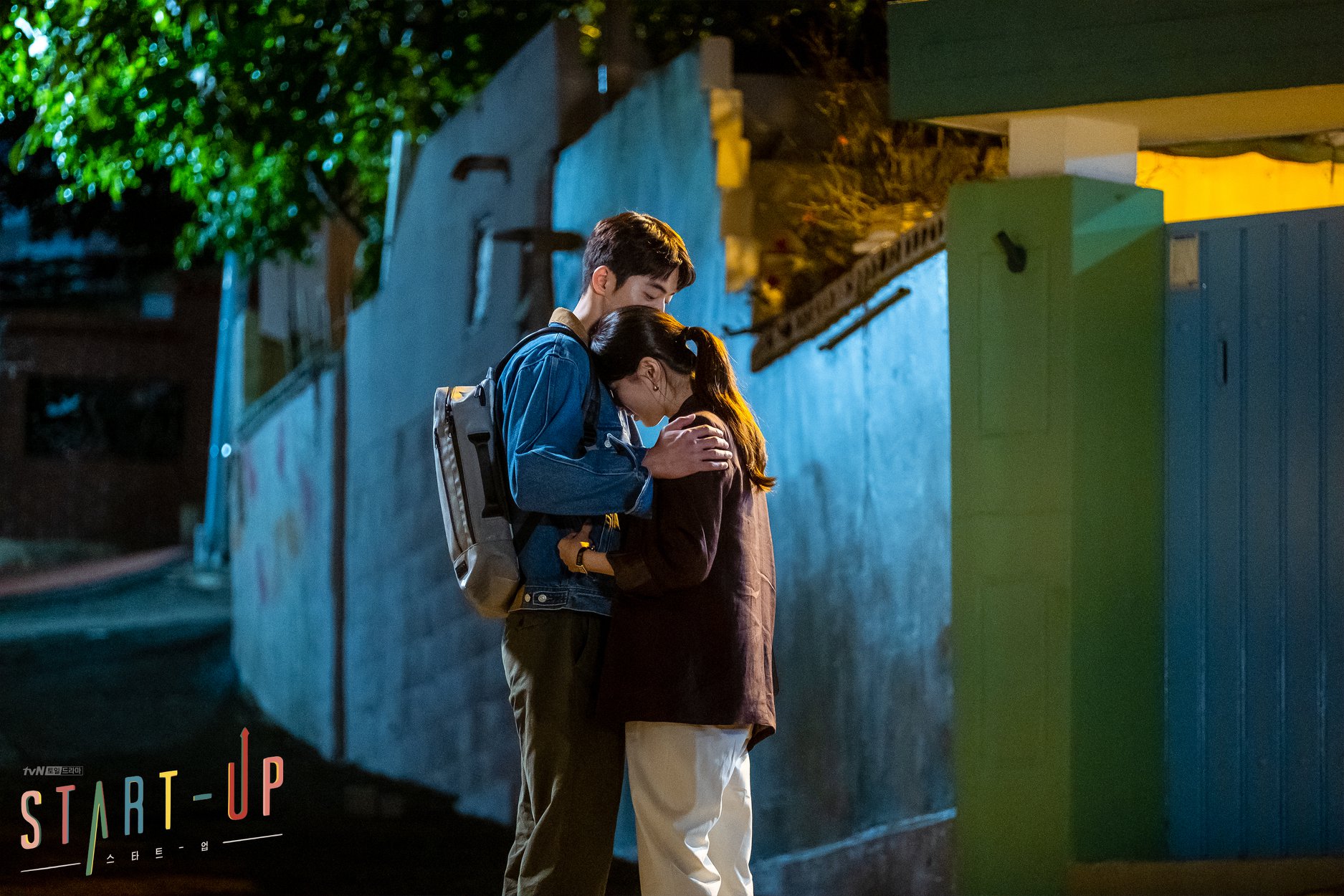 ---
Where the story heads to?
Next week's episode preview seems to reveal heightened problems and poignant moments. It hints that he will really come clean and show him and Dal-mi in a bawling mess.
With Ji-pyeong still unaware of his favorite grandma's vision problem, we are looking on him being fully convinced to help or even invest on Young-sil's cousin Noongil. His thirst to pay off grandma seems boundless. After Dal-mi, he would definitely go to extra length for her.
We are all rooting for the smooth launch of Samsan Tech's as well as firmly perching their presence in the second half of the series. Will there be more surprises and conflicts to be thrown at our heroes building their dreams at Sand Box?
Start-Up airs on tvN every weekend and is globally streamed on Netflix.
Celebrate the beautiful stories of love and dramas with these Start-Up original sound tracks.
---
Photos: tvN
Videos: Vlending