tvN | KBS2
Featured
K-Drama Couch Tip: What To Watch After "Itaewon Class"
By
|
A thought-provoking drama, Itaewon Class rendered various kinds of feelings.
jTBC drama, Itaewon Class may be over but the feelings felt from the drama are still lingering. Therefore, we are setting up a list of dramas that has inspired us like Itaewon Class did.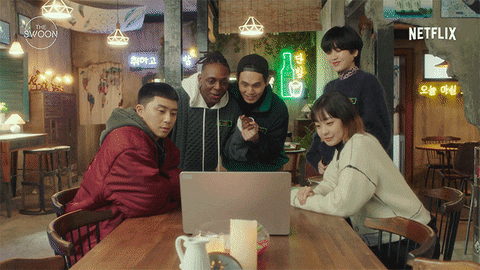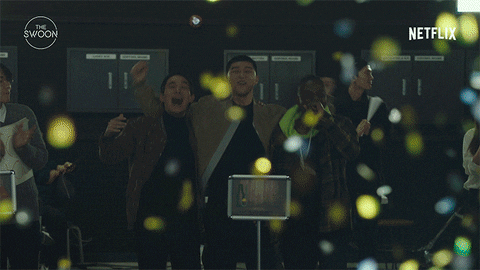 Itaewon Class is about how an underdog rises to success and it touches upon life, dreams, and a revenge unlike any other. The drama also depicts the social evils that still exist in our society.
What strikes the most about Itaewon Class is the central character, Park Sae Ro Yi (played by Park Seo Joon) himself. From the very beginning, we saw that he adamantly stood by his principles even though it meant incurring a huge loss.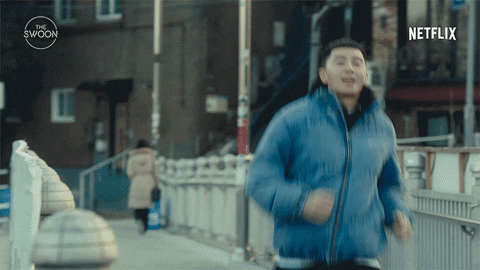 Throughout the series, we see him abiding by his principles while at the same time working relentlessly towards an insurmountable goal –beating his enemies in their own playground by overtaking their business.
Not too often, we come across someone like Park Sae Ro Yi who teaches us that the value of our life is determined by ourselves and not others.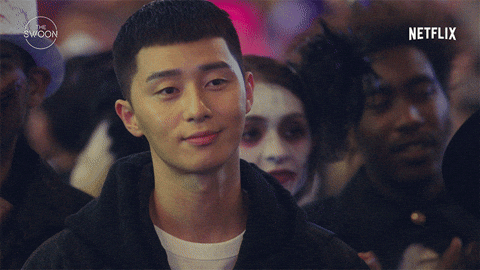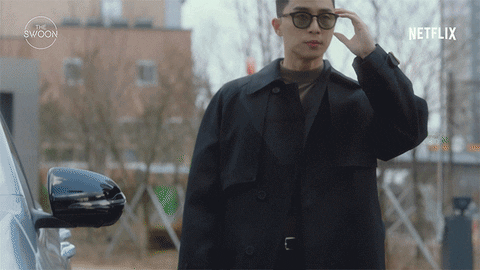 So, here is a list of inspiring K-Dramas to watch after Itaewon Class.
---
Misaeng
A drama with an office set-up, Misaeng is about a young man Jang Gu Rae (Im Si Wan) who had to give up on his dreams of becoming a professional baduk player and joins as an intern at a top trading company. Challenges are many, as Jang Gu Rae has little to no skills that his work commands, having only completed a high school equivalent exam.
Now, in that cutthroat world, Jang Gu Rae must prove his worth to stay and survive in his workplace. Through this journey, Jang Gu Rae finds support from his supervisor, Oh Sang Shik (Lee Sung Min) and few of his other colleagues.
With its realistic portrayal of working professionals and their struggles, Misaeng is emotionally engrossing. As the series progresses, Jang Gu Rae gradually sheds his underdog image and strives to become a better version of himself which is quite inspiring.
---
Strongest Deliveryman
Choi Kang Soo (Go Kyung Pyo) is a hard-working deliveryman who has been moving from one neighborhood to another in the pursuit of his missing mother. This leads him to work at the same noodle restaurant as Lee Dan Ah (Chae Soo Bin) who also does delivery jobs while saving money to move away from Korea.
Though, Choi Kang Soo had very humble beginnings, he has big dreams. He is backed by a large group of deliverymen whom he had helped during their times of need. Together they aim to start their own business via food delivery app.
Multiple obstacles follow, as they are up against a large food conglomerate run by some shrewd business people who would not let small businesses sustain in any possible way. However, Choi Kang Soo valiantly proceeds towards his dreams with strong determination.
Depicting the life of people in their 20s who face various struggles in life, love and career, the characters in the drama are relatable.
---
King Of Baking, Kim Tak Goo
Set during the timeline of 1970s, King of Baking, Kim Tak Goo covers the journey of a young baking enthusiast in becoming the best baker in Korea. 
Kim Tak Goo (Yoon Shi Yoon) is the illegitimate son of the CEO of a huge bakery company. His existence evokes the wrath of his stepmother Seo In Sook (Jeon In Hwa), who is worried that he might snatch the inheritance from her children. Therefore, she schemes malicious plans to eradicate Kim Tak Goo.
Added to that, is Seo In Sook's evil son Goo Ma Joon (Joo Won), who harbours extreme hatred towards his step-brother and attempts to crush him at every step. Driven with the strong determination to succeed in the baking business, Kim Tak Goo consistently persists inspite of all the difficulties that come in his way.
One most loved series in 2010, this drama received top ratings and also gave Yoon Shi Yoon his breakout role.
---
My Mister
Bringing forth an insightful narrative that entails the unfairness in life, My Mister follows the lives of three middle-aged brothers who are struggling with love, marriage and careers respectively.
The only source of stable income for his family, Park Dong Hoon (Lee Sun Kyun) works as the head of a construction company. However, there is trouble in his married life as his wife is having an affair. His older brother, Park Sang Hoon (Park Ho San) has had it worse with a failed business and separation from his wife. While, the youngest brother Park Hi Hoon (Son Sae Byeok) has not been able to make a second movie after a successful directorial debut.
Enters Lee Ji An (Lee Ji Eun), a cold woman in her 20s, who had endured a harsh life. After her mother's death, she inherited a huge amount of debt so, when offered to spy on Park Dong Hoon in exchange for money, she accepts the offer. But as the lives of Park and Lee gets intertwined, they find comfort in each other and heal each other in the process.
An emotionally charged drama, My Mister gives a gleaming hope that for all the bad things that have happened, something good will come too.
---
Fight For My Way
Another exciting drama featuring Park Seo Joon, Fight For My Way is about friendships and regaining lost dreams. At the core of the story are the crazy fantastic four, a group of four friends who are struggling with their life and career and are living lousy lives.
Go Dong Man (Park Seo Joon) was once a top taekwondo athlete. But, in order to support his sister's surgery, he gave up on his dreams and withdrew from the national selection team. His best friend Choi Ae Ra (Kim Ji Won), on the other had aspirations of becoming an announcer.
Years later, Go Dong Man is working for a pest control company and Choi Ae Ra is working a desk job at a shopping mall. However, they take a step back and try their hand in pursuing their forgotten dreams again.
The highlight of this drama is the relationship among these close circle of friends who support each other through everything.
---
Black Dog
After an incident where her school teacher saved her life, Ko Ha Neul (Seo Hyun Jin) aspires to become one too. However, the job competition is tough and getting a permanent position is not easy. She gets the opportunity to become a temporary teacher at a private school but is immediately faced with troubles.
Life as a temporary teacher was not a smooth sailing for Ko Ha Neul and she is constantly worried about her future that looks bleak. As she comes across other teachers and students, she learns about what being a teacher truly means.
A heartfelt drama, Black Dog imparts many valuable life lessons.
---
Images Credit: tvN | KBS2
GIFs Credit: The Swoon | Netflix