Featured
Korean Dramas On Viu In February & March 2021: "River Where The Moon Rises", "The Penthouse 2", "Dear M", "Mouse" & More
By
|
A jampacked roster of Korean Dramas are available on Viu – make sure to update your watch list!
Viu-ers can enjoy highly anticipated, simulcast and first-on-Viu Korean drama series in February and March. That includes River Where the Moon Rises, The Penthouse 2, Mouse, L.U.C.A.: The Beginning, Dear. M and Great Real Estate.
Viu notched an amazing feat recently after hitting 45 million monthly active users and 5.3 million paid subscribers. Additionally, it ranks No. 1 for number of users in South East Asia based on AMPD research of Media Partners Asia (MPA). These milestones were achieved due to Viu's provision of premium content.
New titles include River Where the Moon Rises, The Penthouse 2, Times, Mouse, L.U.C.A.: The Beginning, Dear. M, Great Real Estate, Summer Guys, Love Scene Number, Breakup Probation, A Week, and Beyond Evil.
February & March 2021 K-Dramas On Viu
River Where The Moon Rises
Adapted from a Korean folktale recorded in The History of the Three Kingdoms, River Where The Moon Rises traces the story of Princess Pyeonggang (Kim So Hyun) and her General, On Dal (Ji Soo). The story follows Pyeonggang's quest to uncover dark and dangerous conspiracies in the kingdom.
The series is produced by established South Korean production house Victory Contents. Helming the series is Yun Sang Ho of Kingmaker: The Change of Destiny and Saimdang, Memoirs of Colors fame. Penning the script is writer Han Ji Hoon who worked on Temptation and Woman of 9.9 Billion.
---
The Penthouse 2
First-on-Viu and back for a second season, Korean melodrama The Penthouse follows the journey of three moms, fueled by greed and desire, to elevate their lives.
Su Ryeon will do anything to exact revenge on the adults that wrecked her child's life. Seo Jin cultivated a successful career as a classical singer but her daughter seems to lack her talent. Yoon Hee refuses to live a life of poverty and tries everything she can to move into the Penthouse with her daughter.
Due to the immense popularity of the first season, the series was renewed for a second and a third season. The Penthouse 2 stars Lee Ji Ah, Kim So Yeon, Eugene, Uhm Ki Joon, Shim Eun Kyung and Bong Tae Gyu.
---
L.U.C.A.: The Beginning
Premiering this month is the sci-fi, action thriller L.U.C.A.: The Beginning. Penned by Chun Sung II who wrote the hit film The Pirates (2014). He also won the best screenplay for The Slave Hunters.
The series tells the story of a biological experimental subject named Z-O. Made by a corrupt priest and scientist, Z-O looks like an ordinary human but possesses special powers.
Tired of living a life in hiding, Z-O returns to the lab where he was created to face reality and find a way to live as a human. The series features lead actor Kim Rae Won, who is known for playing a dark hero in acclaimed series Punch and a sweet and caring mentor in Doctors.
Lead actress Lee Da Hee is known for her work in Mrs. Cop, The Beauty Inside, Search: WWW and Queendom.
---
Love Scene Number
This drama examines the lives of four women who stand at four different inflection points in their lives: at ages 23, 29, 35 and 42. Each of them faces struggles that are relatable to other women but difficult to open up about.
This drama explores the innermost thoughts of these four women with regards to love, dating, sex, career, marriage and pregnancy – turning points that will eventually affect most women at one stage in life.
Kim Bo Ra, Shim Eun Woo, Ryu Hwa Young and Park Jin Hee are the featured protagonists of the series.
---
Breakup Probation, A Week
There are several types of fated relationships that people can have in this world. Some are bound by blood, some by hatred, and some by love. Ga Ram and Seon Jae are a couple who live together as they prepare to get married.
When Ga Ram finds herself in a strange place, facing a man who tells her that she is dead, she asks for Seon Jae's life to be spared. Given a week's time to sever the string of fate between them, Ga Ram returns to her life and must break up with Seon Jae.
---
Beyond Evil
Lee Dong Sik who used to be a capable detective is now a jaded policeman who works at a substation in a small town and he busies himself with menial tasks day to day. Han Joo Won, a passionate and elite detective with a prestigious background, has been transferred to the same substation and is assigned to be his partner.
When a serial murder occurs in the town, the two are forced to work together to stop the killer. However, investigations soon point to evidence that the culprit is closer than they think.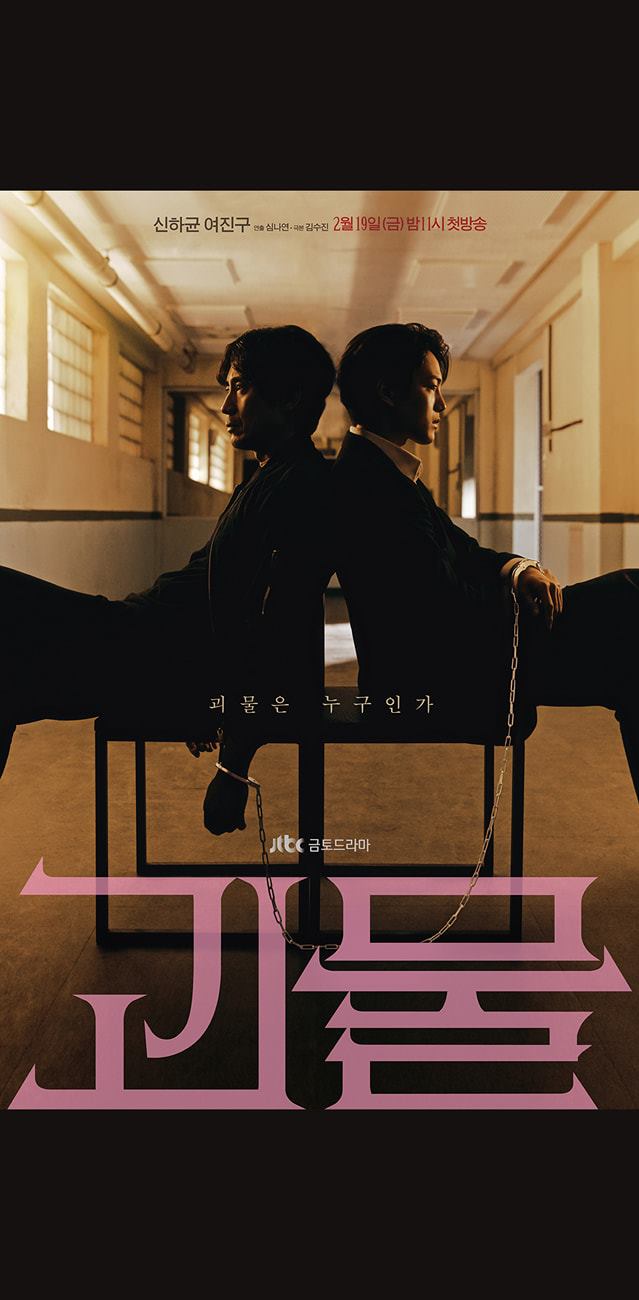 ---
Times
Jung-in follows her father's footsteps to become a renowned reporter. Everything was going well for her and her family until the day after her birthday in 2019. Something from the past changed, which changes her whole life. Her father was assassinated back in 2015 presidential election, her house turned into a rural apartment, and she finds herself as a journalist in a small web news company.
Nobody listened to her and assumed she had a mental illness. Somehow an accident happens, and through a telephone, she contacts a man named Jin Woo, who claimed to be living in 2015. Through the phone, she collaborates with him to save her father who is about to be assassinated in 2015.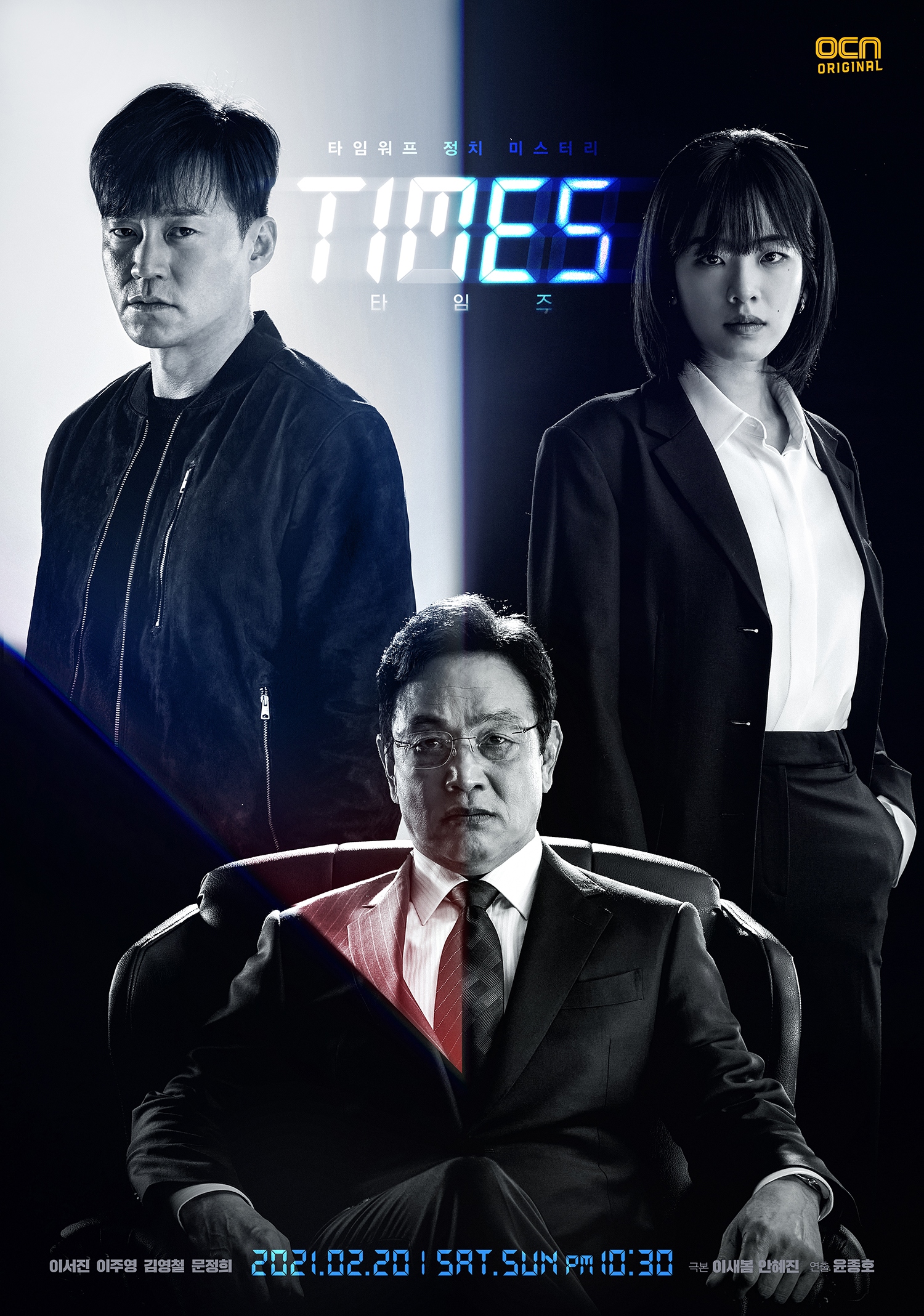 ---
Dear M | February 27
In Dear. M, an anonymous post in a university's community board
leads to a widespread commotion and curiosity about "M", the author of the post. A spin-off of the popular web series Love Playlist, the drama revolves around college students and their budding romance on campus.
Ma Joo Ah, a business student attends the same university as her childhood friend, Cha Min Ho, a computer science student. While she is not keen about pursuing a relationship, things do not always go as planned.
The series marks the acting debut of K-pop idol Jung Jaehyun from NCT and also stars Park Hye Soo, Roh Jeong Eui and Bae Hyun Sung.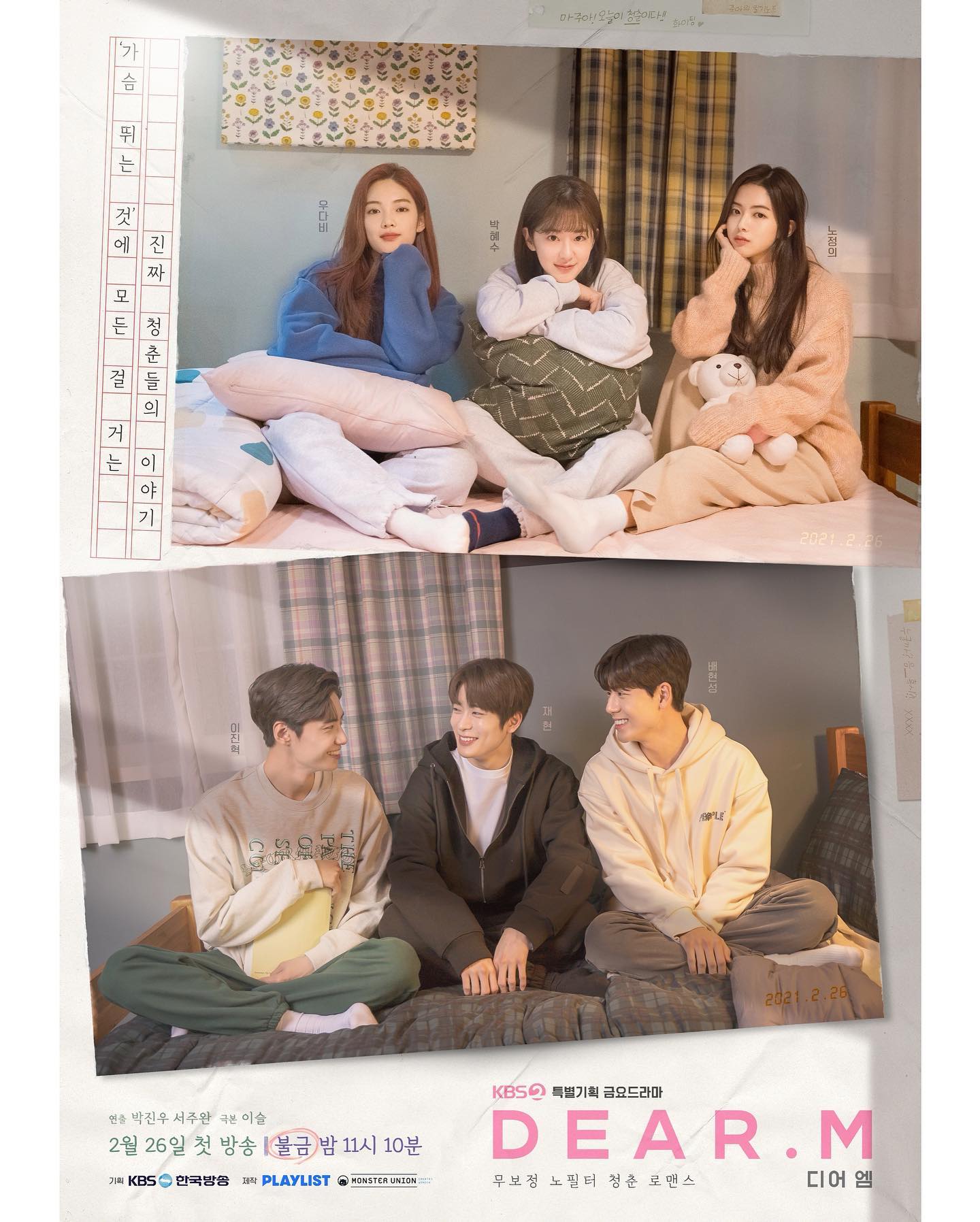 ---
Mouse | March 4
Mouse tells the story of a justice-seeking rookie detective whose life changes after meeting a psychopathic serial killer.
In this drama, humans can identify psychopaths through a DNA test of the fetus from the mother's womb – posing the question, "would you give birth to the child knowing they will be a psychopath?"
The series features allrounder entertainer Lee Seung Gi, also known as a regular in variety shows including All the Butlers. Rounding up the main cast are rising star Park Joo Hyun (A Piece of Your Mind) and veteran actor Lee Hee Jun, marking his first leading drama role in six years.
---
Great Real Estate | March TBA
Another first-on-Viu, supernatural drama Great Real Estate follows Hong Ji Ah, the owner of a real estate agency who has a special ability. Not only does she have beauty and brains but she can see spirits and exorcise them.
Hence, her agency focuses on acquiring troubled properties to flip a profit from them. She meets Oh In Bum, a quick-witted con-artist who does not believe in the existence of ghosts, but uses them to scam others out of their wealth.
Jang Na Ra, known for The Last Empress and V.I.P. plays Hong Ji Ah. The series, directed by PD Park Jin Suk (School 2017), also stars lead singer of K-pop boy band CNBLUE, Jung Yong Hwa.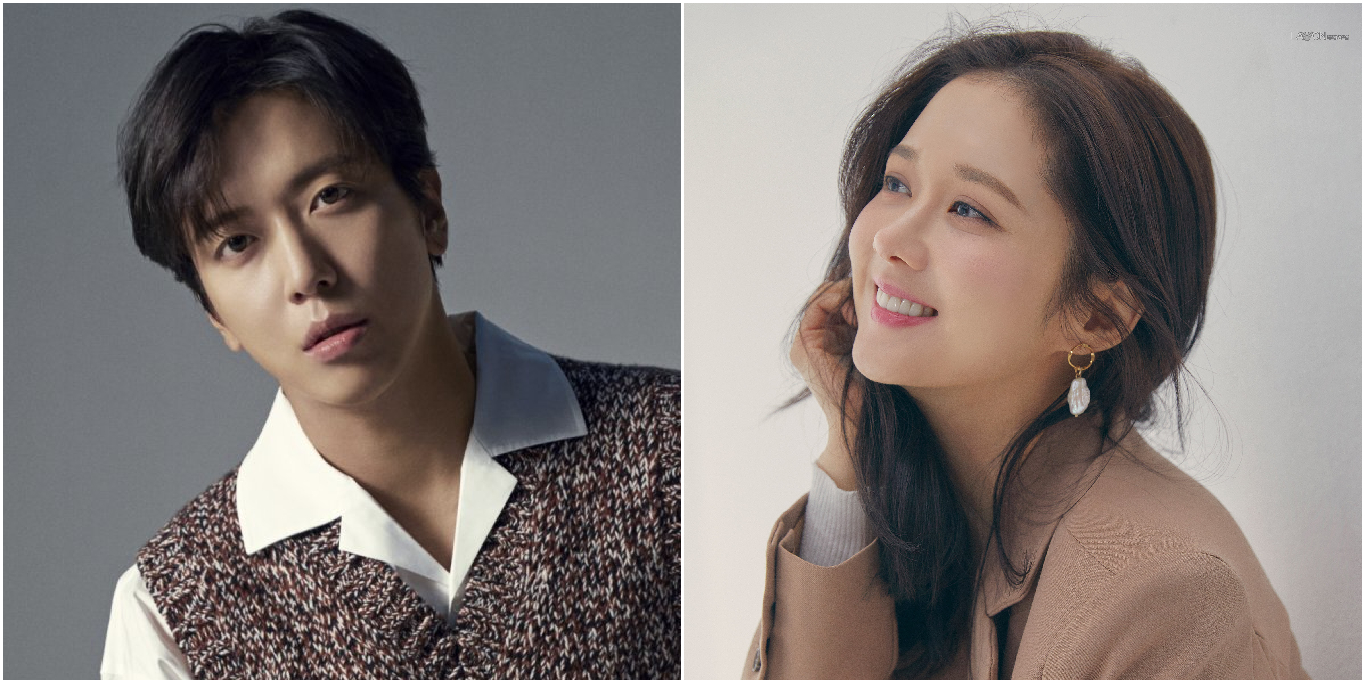 ---
PR Source: Viu
How does this story make you feel?