tvN | SBS
Featured
Year In Review: 2020 Best Korean Dramas
By
|
From music, resonating characters, standout stories – and all else in between; 2020 Korean Dramas have endowed us with brave and inspiring series.
With the global pandemic situation, a significant rise in popularity is inevitable as international streaming platforms also made moves to improve their respective curated Korean Dramas available for streaming.
Highlighting encouraging narratives, this year has also featured noteworthy small screen comebacks from seasoned actors.
Best Korean Dramas List: 2017 | 2018 | 2019
---
Dominating Trends
A spike in youth romance dramas with chasing love and life dreams reigned a lot in 2020 Korean Dramas. Rooting for the heroes of Itaewon Class, Record of Youth, Do You Like Brahms and Start-Up became natural.
Incorporated abundantly this season are story genres with memorable friendship, family and love stories. Crash Landing on You, The King Eternal Monarch, Hi Bye Mama, It's Okay To Not Be Okay and Hospital Playlist generated quite an impression to local and international audience alike.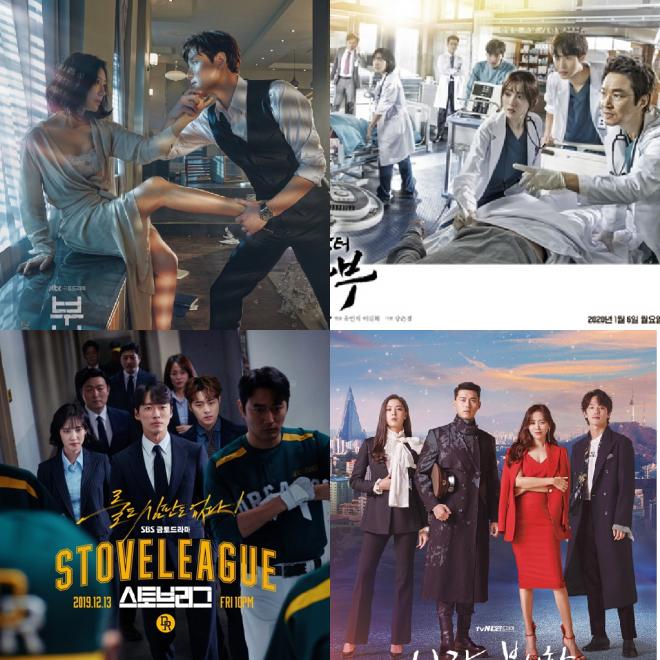 Inevitably, this year's trend also spawned a resurgence of love triangle fueled narrative that K-Dramaland was known for in its early years.
We saw quite an interesting bunch of love triangle stories. From the emotionally draining and runaway hit The World of the Married, it set an array of romance stories parading unique and established settings.
You can go wistful on Born Again, When My Love Blooms, Was it Love and To All The Boys Who Loved Me. Then, go on an emotionally draining but encouraging moments together with the cast of When I Was The Most Beautiful and More Than Friends.
Unlike the healing drama trend last year, this season also marked innovative concepts that might subdue the predominantly consoling direction of K-Drama landscape. Thrilling stories in sci-fi and fantasy structure also surged mind-blowing moments for K-Drama fandom. Among those are 365: Repeat The Year, Kingdom Season 2, The Cursed, Train, Kairos, and Missing The Other Side.
Deserving a shoutout for being stunning in their own created imaginary worlds are dramas Dr. Romantic 2, Stove League and The Good Detective. These three boast unparalleled portrayals and deftly written story. Lastly, I give two thumbs up for Zombie Detective for being the scene stealer in 2020 Korean Dramas. 
---
Prevailing Themes
2020 Korean Dramas explored self love, career aspirations, discovering the meaning of love and life as well as strong friendship and family ties with palpable conviction. Relatively highlighting a plethora of genres, the messages we got from watching have different approaches, but ultimately leading to the aforementioned central points.
Worth commending for the beautiful and inspiring lines present in their stories are dramas The King Eternal Monarch, Hospital Playlist, and More Than Friends. On that note, K-Drama characters that scream to empower are worth applauding. Han Suk Kyu was still flawless as Teacher Kim. Namgoong Min is respected for his winning streak and he proved it again in Stove League.
The underrated Soul Mechanic is a heart-warming watch that also need proper acclaim. Deeming every person a "universe" of their own, the drama empathizes and uplifts the complexities of people, rather than presenting them as a shameful problem. Shin Ha Kyun and Jung So Min did a great job in their portrayals. Likewise, It's Okay To Not Be Okay also tapped on mental health issues in a ruminating tone.
Meanwhile, Oh My Baby sent beautiful lessons about love, life and parenthood. It was made more heartfelt by Jang Na Ra's on-point perception of her character. The same way as Kim Tae Hee did in Hi Bye Mama. SImilarly, Birthcare Center also deserves a spotlight for its fresh take on motherhood journey.
For the staple romance series, Tale of the Nine Tailed, When The Weather is Fine, Do Do Sol Sol La La Sol (albeit the what-happened-ending) are safe bets.
---
Notable Triumphs + Viewership Ratings
Solidifying global presence, the 2020 Korean dramas have been more exposed to global audience owing to the pandemic situation. In reality, domestic viewership numbers really differ to global audience nod. That is generally affected by culture views and local viewers tend to be more tamed. Unlike international fans who like the novelty K-Drama stories give.
A perfect example of this conjecture is the global following for The King: Eternal Monarch and It's Okay To Not Be Okay which was not proportional to the average domestic viewership ratings its scored. In contrast, Stove League is on the top 5 of highest-rated dramas this season, but was not the most talked about series online when it was airing.
Rounding up the dramas with highest nationwide viewership ratings are The World of the Married, Dr. Romantic 2, Crash Landing On You, Itaewon Class and Hospital Playlist. Incidentally, these five were also well-received by the global fans spectacularly.
Only six dramas were able to average double digit rating this season. Two from public networks and four from cable channels. SBS, JTBC and tvN have decked quite impressive viewership scorecards from their respective roster of Korean series.
---
2020 Best Korean Dramas' Guidelines
Our guidelines for choosing 2020 Best Korean Dramas are pretty much the basics: inventive plot, engaging narrative, novelty, character portrayals, appeal to general audience, and the re-watch value.
Out of 80 K-Dramas we picked for coverage, we reviewed 67 and narrowed it down to the final list of outstanding series. Some dramas, we don't have any choice but to drop, because we prefer not to write BAD drama reviews.
*Drama coverage from 01 December 2019 to 30 November 2020. All Dramas that end before 31 December 2020 are also included.
Here are 20 of the Best Korean Drama series we pick this year.
*Note: Weekend family dramas, special dramas, and daily dramas are not included in the selection of dramas we watched and reviewed this year
---
1st Quarter 2020 Korean Dramas
Woman of 9.9 Billion, Forest, Love with Flaws, The Game: Towards Zero, Dr. Romantic 2, Stove League, Hyena, Black Dog, The Cursed, Psychopath Diary, Money Game, Crash Landing on You, Hi Bye Mama, Tell Me What You Saw, Diary of a Prosecutor, Mystic Pop-Up Bar, Chocolate, Itaewon Class, Selection: The War Between Women, Touch, My Holo Love, Kingdom 2
Crash Landing on You
Sweet as true love, Crash Landing on You gives all the reasons why viewers would ask for a can-we-have-more-episodes plead!
Given how rom-com stories often take the bulk of K-Drama lineup each year, it is massive feat to create one that would simultaneously garner online raves while scoring impressive viewership numbers.
Crash Landing On You is an addicting series that easily makes someone feel good. Brimming with saccharine treats, there has been no dull moment happily witnessing how love blooms between a South Korean heiress and a North Korean elite army captain.
Hitting all the bullet points required for a perfect K-Drama romantic comedy, this Hyun Bin and Son Ye Jin starrer should be included in your watch list.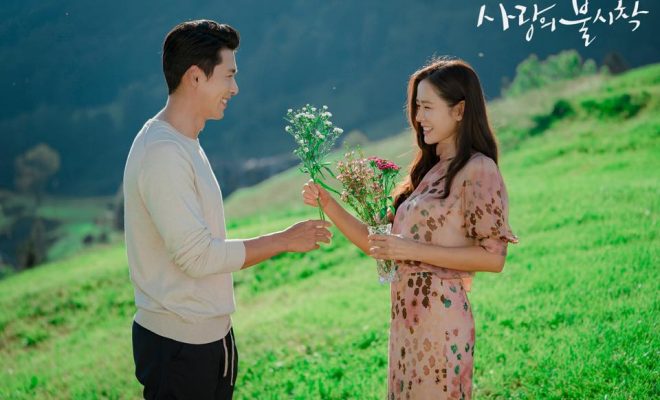 ---
Dr. Romantic 2
Amidst the numerous inspiring lessons you can get from Dr. Romantic 2, conveying the strength to not give up on asking why we live and what we live for left a lingering impression for me.
The series was cut to be enjoyed by adults whose problems mostly circled to the emotionally draining problems in their careers and personal lives. From the outside, the drama felt deceptively trite. However, its lingering imprint was deeply satisfying.
Ultimately, finding one's purpose is what the series wishes to impart.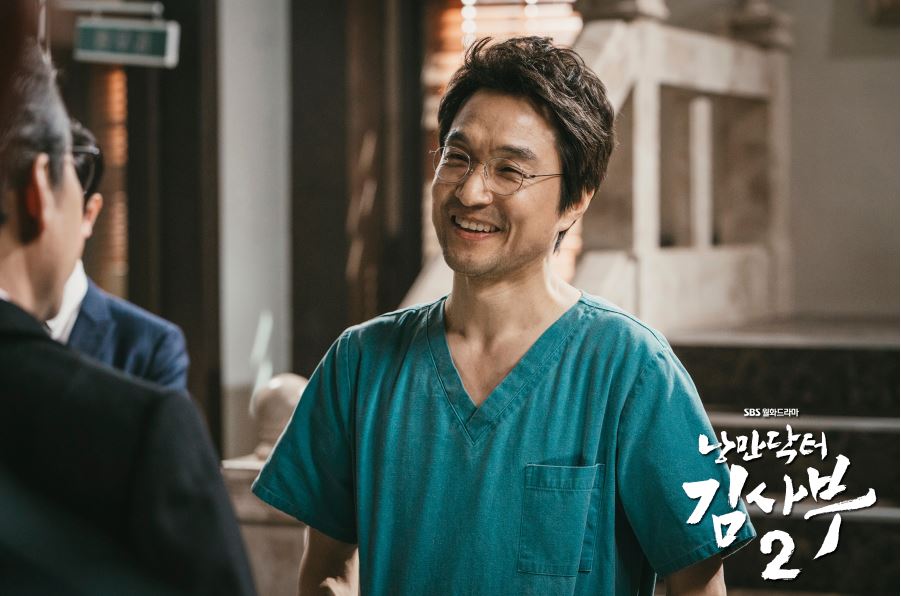 ---
Stove League
Stove League was definitely more than just a drama centered on a sport. It took viewers to a space where a few have been given an opportunity to look into. Oftentimes, as fans, we only see the action upfront and tend to just ignore what goes on behind. Regardless of the sports, as fans we get so passionate.
We blame the coaches when players hurt themselves on the court or on the field. Once trade rumors spread and it involved our favorite player, we cursed at the management. When they don't get their playing time or end their contracts and signed up with another team, we get angry at the company and the people working in it. We overlook that a lot of efforts and negotiations happen before things get done.
The drama just reminded us that the things we see on the surface are just a fraction of the entire process. Both can be said with sports or life. We forget that the people we take for granted and easily pass judgment on are human beings, too. People who go through ordeals we can only imagine.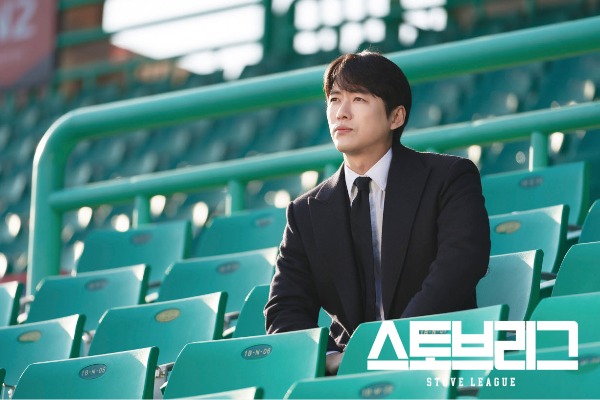 ---
The Cursed
On its 12-episode run, The Cursed presents the idea on how vengeance is driven by greed, yet ironically springs from an urge to protect the people we care about.
Bravely deconstructing the world of Shamanism, its small and efficient cast propelled a continuously intensifying narrative that sedates viewers to stay until the end.
While the series might not appeal to the general audience, The Cursed is such a breather from the usual patterns of South Korean dramas abundantly aired in the recent years.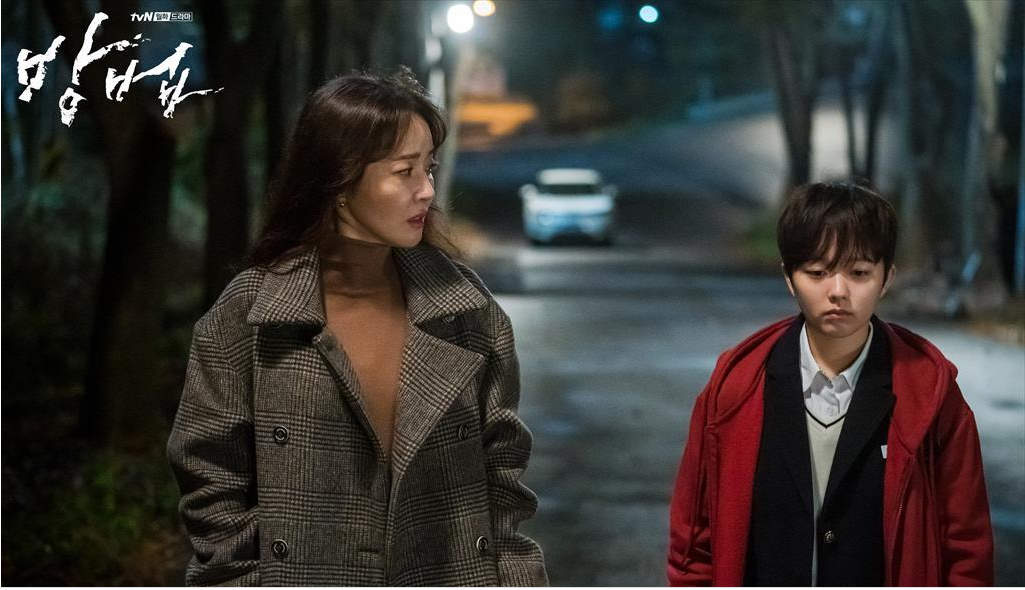 ---
Hi Bye Mama
The plot, though simple, gives you a lot to think about. You can't help but feel for the characters and with the characters too.
What stood out most was that even though there was a supernatural element to the story, it still humanized the characters including the ghosts.
Each and every character was in a sense more real than ever. They just wanted simple things, they just wanted to love and protect their families in the ways they know best.
---
Kingdom 2
Offering a fast-paced chilling story, Kingdom 2 made sure that its followers get what they signed up and waited for
For viewers infected by the addicting story of Kingdom 2, the mind-blowing pursuit to quell the plague is undoubtedly gratifying. Ultimately, locking your heart to stock up more patience while waiting for its next season.
Intelligently-written, I appreciate how the thrill-providing-zombies are evolving and appeared to have kept a little IQ left to terrorize the heroes. That made them on equal footing with the nimble-minded heroes. Thus, creating a balanced flow in the fierce feud which has been the moving power of the series.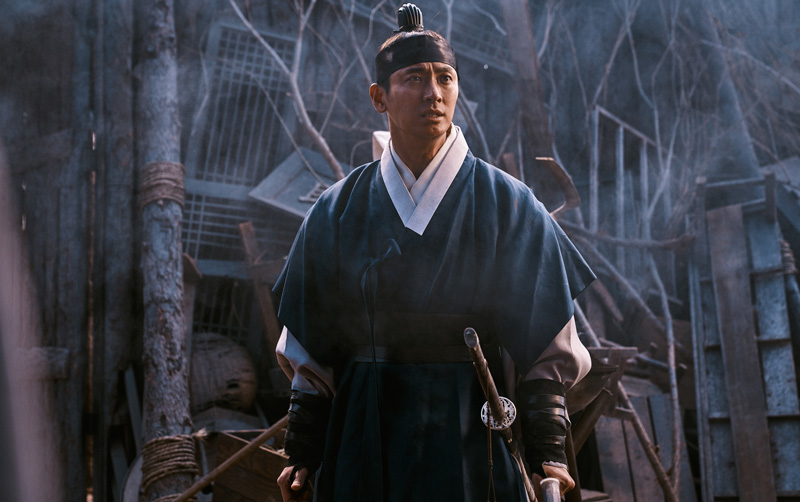 ---
Itaewon Class
Amid all the rom-com dramas, or dramas with definite hero and villain characters, Itaewon Class has something different to offer. The drama showcases the harsh realities of life, yet at the same time, inspires to have a resolute faith in one's own abilities.
The series is recommended for those who love dramas that gives inspiring life reasons. People looking for romance might be disappointed as there isn't much of that.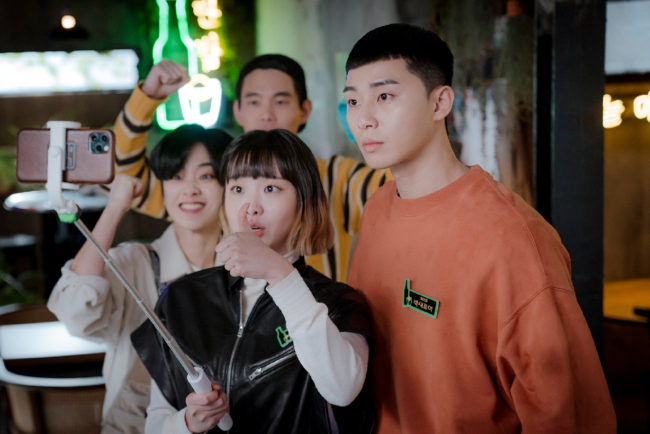 ---
2nd Quarter 2020 Korean Dramas
Meow, The Secret Boy, Born Again, Soul Mechanic, 365: Repeat The Year, Find Me in Your Memory, Kkondae Intern, Nobody Knows, Good Casting, The King: Eternal Monarch, A Piece of Your Mind, My Unfamiliar Family, Memorist, Oh My Baby, Hospital Playlist, When My Love Blooms, Rugal, Team Bulldog: Off Duty Investigation, When The Weather is Fine, Sweet Munchies, Mystic Pop-Up Bar, The World of the Married, Kingmaker: The Change of Destiny, Unique! Chef Moon, Lies of Lies, Extracurricular
365: Repeat The Year
The 24-episode journey with 365: Repeat The Year was like a trip to the horror house. You never know what is going to hit you next and you must always prepare your heart.
Indulging on the fact that every human has had a moment in the past that they might wish to change, the drama creators weaved interesting back-stories of the resetters which explains their choice.
Not too often, there are dramas that manage to keep the story unpredictable until the end while also maintaining the engrossing pace. 365: Repeat The Year gets full marks for nailing this and does so, quite excellently.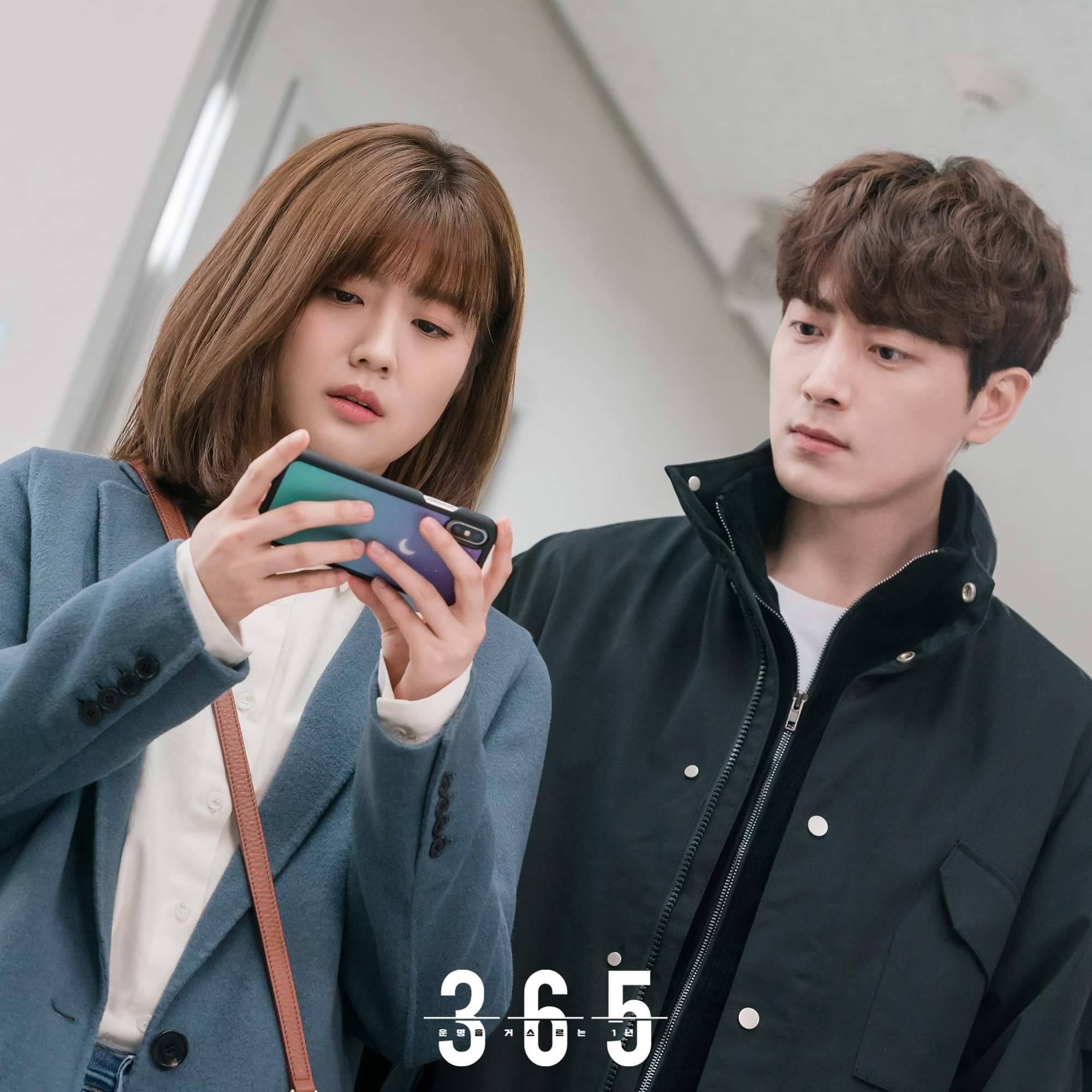 ---
The King: Eternal Monarch
The King: Eternal Monarch deserved the hype it received. Such ambitious story demanded steady and sensible storytelling and it patiently displayed a cohering arrangement of plot movements. Like a chef preparing a sumptuous meal, the series was packaged in a slow burning chronicle while explaining the connections of the characters and the two parallel worlds inked as apparent settings.
Halfway through the series, the problems become more prominent up to the excellent rendition of penultimate episodes where the conflicts and resolutions go full circle. Finally, it reached a gratifying ending that not only made fans like me happy, but the characters in the story as well. That for me, is the modern definition of a satisfying K-Drama romance tale.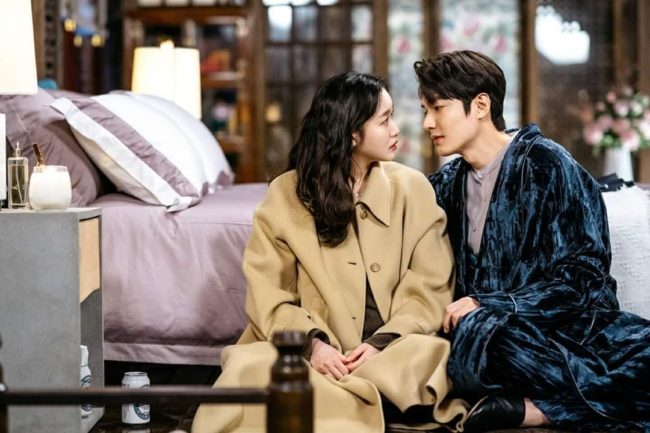 ---
Oh My Baby
The series put some spotlight on issues women face on a daily basis, specifically the ones from work. In workplaces dominated by men it has been a dogfight for women ever since. It seems like we have to prove and justify the things we do for these men to recognize or even acknowledge our abilities. Someone who is not strong enough would have given up easily for it is exhausting, physically, mentally and emotionally.
Oh My Baby is the kind of drama that grows on you. The pacing, for some may be slow but it was one of the things that makes the drama memorable. It feels like we were not just watching the characters deal with issues, but we were going through it with them.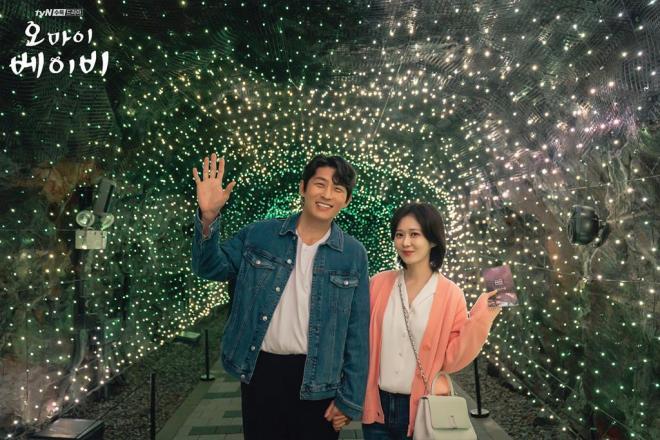 ---
Hospital Playlist
Hospital Playlist evokes warmth that easily finds the viewer's heart. Hitting all the rules of a deftly limned healing story, it convincingly demonstrates that in lieu of circling agonizing conflicts, a familiar story that everyone can relate to would suffice.
Stories that fascinate without yielding negative elements is deemed remarkable. After all, it is hard to capture the narrative's emotion without relying on a conflict. It's amazing how the series laid its foundation without having to worry about the problems to be resolved. It just happily created a storytelling that inspires and heartens.
Admirably, the series sealed its exquisite storytelling with a finale episode that resolved the main leads' personal predicaments. It also hints on what to expect in the next season as some problems need a second chapter to have a clearer picture.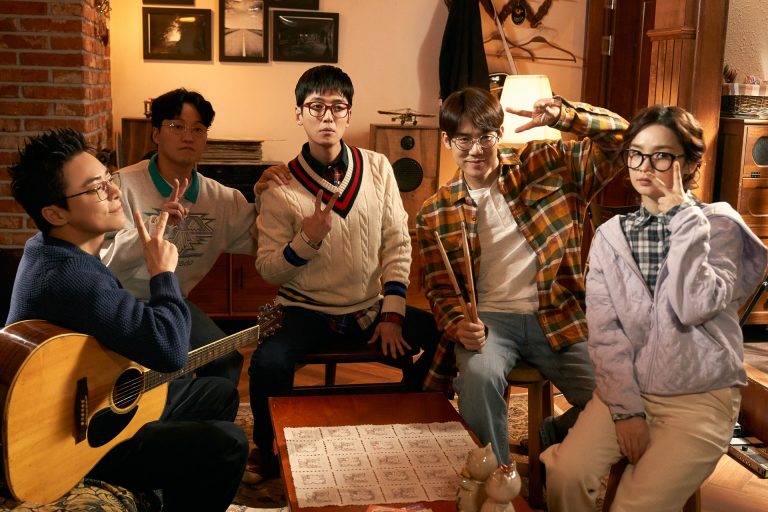 ---
The World of the Married
The World Of The Married was sometimes confounding; other times it was saddening and there were times when it was extremely frustrating. Nonetheless, it was a highly satisfactory watch and worth all the attention.  It is not just about infidelity or revenge. Thickly layered, the drama covers topics that are much deeper than these.
The narrative can be divided into three parts: the infidelity and repayment for the same; dealing with the aftermath of separation and alternating emotions; and consequences of past mistakes.
In each of these parts, the show presents a life-changing lesson that instead of holding on to an irreparable relationship, it is better to let go, move on and forget about it before it is too late.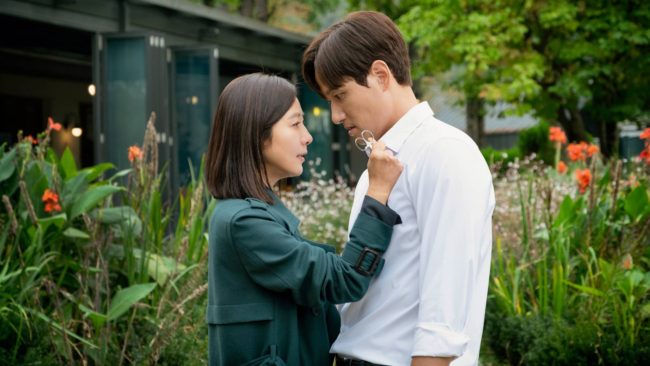 ---
3rd Quarter 2020 Korean Dramas
Into the Ring, To All The Boys Who Loved Me, Dinner Mate, She Knows Everything, Chip In, When I Was The Most Beautiful, SF8, Do You Like Brahms?, Backstreet Rookie, Record of Youth, Birthcare Center, Flower of Evil, It's Okay To Not Be Okay, Stranger 2, Train, Missing: The Other Side, The Good Detective, Was it Love?, Graceful Friends, My Dangerous Wife
Flower of Evil
Meticulously planned aligning to its polished characters, Flower of Evil blossoms easily to viewers who prefer suspense filled stories. Owning up to its intention the series left a lingering fragrance that speaks about the true meaning of trust in a married relationship.
Ostensibly funneled to explore marriage dynamics in the backdrop of a serial killing case is not something we usually see in K-Dramaland. That holds the specific charm of this series.
If you are looking for a love story that is not emotionally draining and won't involve third parties, then book this reunion series from Lee Joon Gi and Moon Chae Won. Encompassing the bliss and pain of mutual love relationship, it also blows your mind away with the twist and surprises.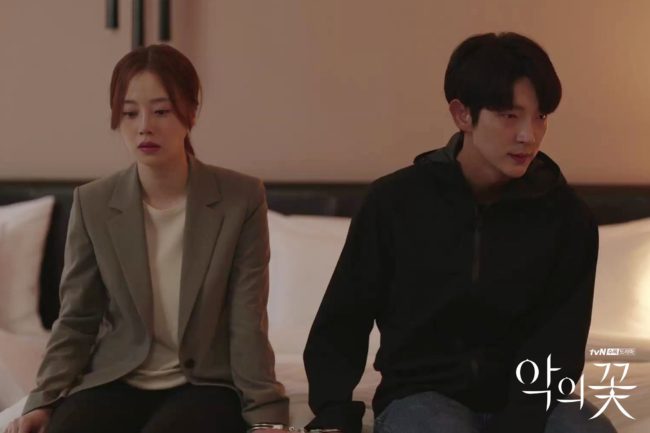 ---
Missing: The Other Side
Healing in a crime series is an unlikely element, but Missing: The Other Side gave us an idea that it can be irrevocably attractive. The series' skill in solving crime cases with a touch of heart is top-notch, letting the warmth find its way to the viewers' hearts.
With a dozen episode, this series is what I often recommend my fellow K-Drama fans asking for a recommendation this year that is non-romantic. Based on its ascending nationwide viewership, the drama really did a great job in terms of portrayal and storytelling.
Every case solved connected to the people in Duon village is equal parts heartbreaking and comforting. Yeona perfectly captured their grief when she said, "It's such a tragedy that the greed of someone we don't even know did this to us."
I appreciate how its big cast navigated in fluid motion the messages it wished to impart about relationships, death, moving on and new beginning.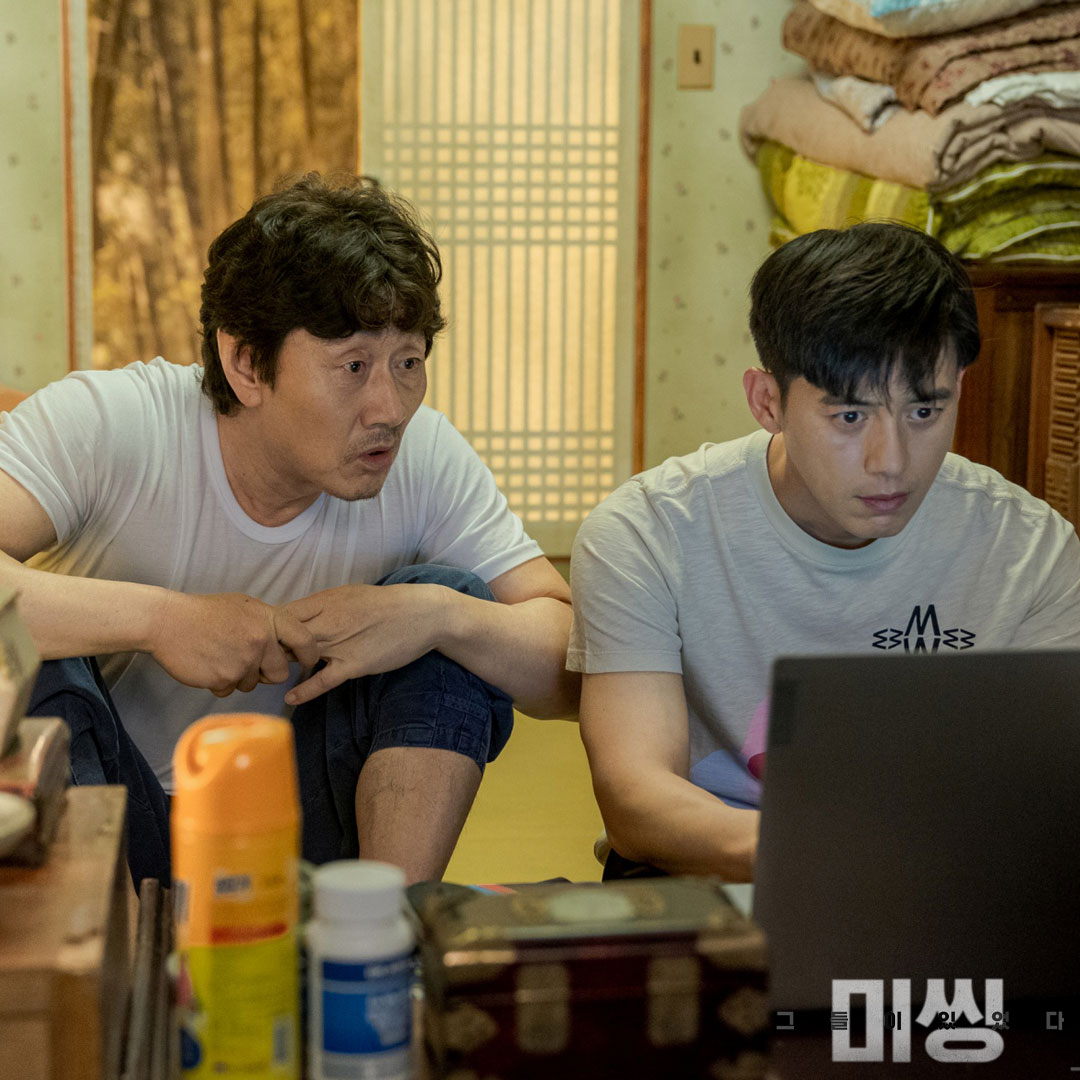 ---
The Good Detective
Unlike typical K-Drama police stories with multiple crime stories to work on, The Good Detective took an easy route. Nevertheless, it yielded the same addicting result through its smart humor and brave characters.
It also helped how picturing the atrocities of the police force, prosecution office and respected newspaper company was not set in a demeaning way. Giving a redeeming nudge of how any organization succumbs to corruption, and its a casualty that can never be perfected anymore.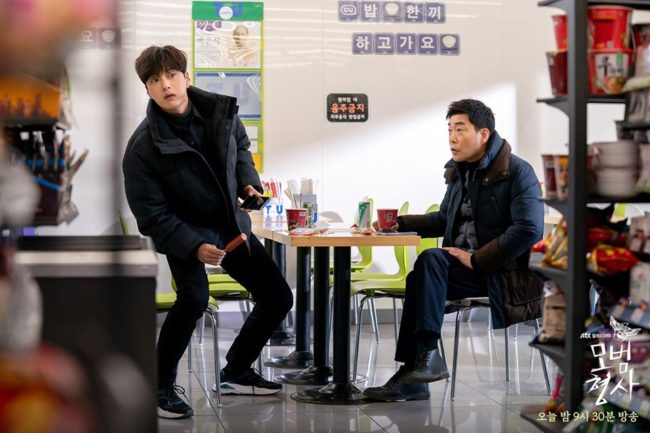 ---
It's Okay To Not Be Okay
It's Okay To Not Be Okay beautifully sends the message across – that really, "it's okay to not be okay". The message of the drama resonates deeply: we heal and grow through other's warmth.
It is indeed a creative masterpiece from the narrative, to the script, acting, literary references and up to the littlest of the details in its set design. They have all beautifully and meaningfully meshed everything together.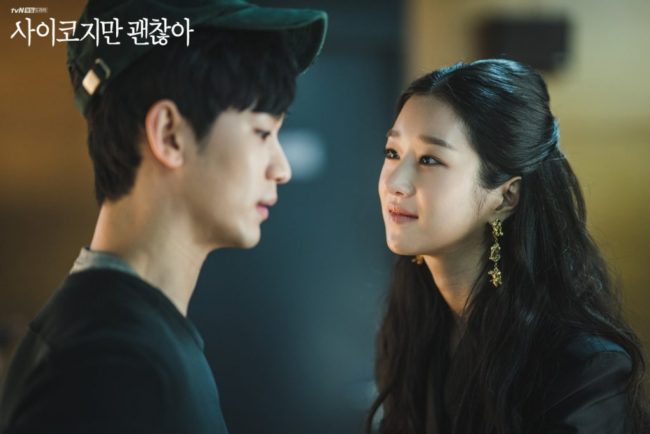 ---
4th Quarter 2020 Korean Dramas
Do Do Sol Sol La La Sol, Zombie Detective, Kairos, The Spies Who Loved Me, Penthouse, Delayed Justice, Tale of the Nine Tailed, Start-Up, Search, 18 Again, Private Lives, More Than Friends
Zombie Detective
Choi Jin Hyuk is probably the most adorable zombie detective you would encounter in your K-Drama lifetime!
Parading quite an interesting concept, its winning moment is the introduction of a usually creepy character made endearing with his goal to protect himself from humans.
Its consistent humor and endearing cast go well to the thrilling notes behind the hero's cryptic past. You'd be surprised how Zombie Detective will amuse you with its rightly concocted story and comical highlights.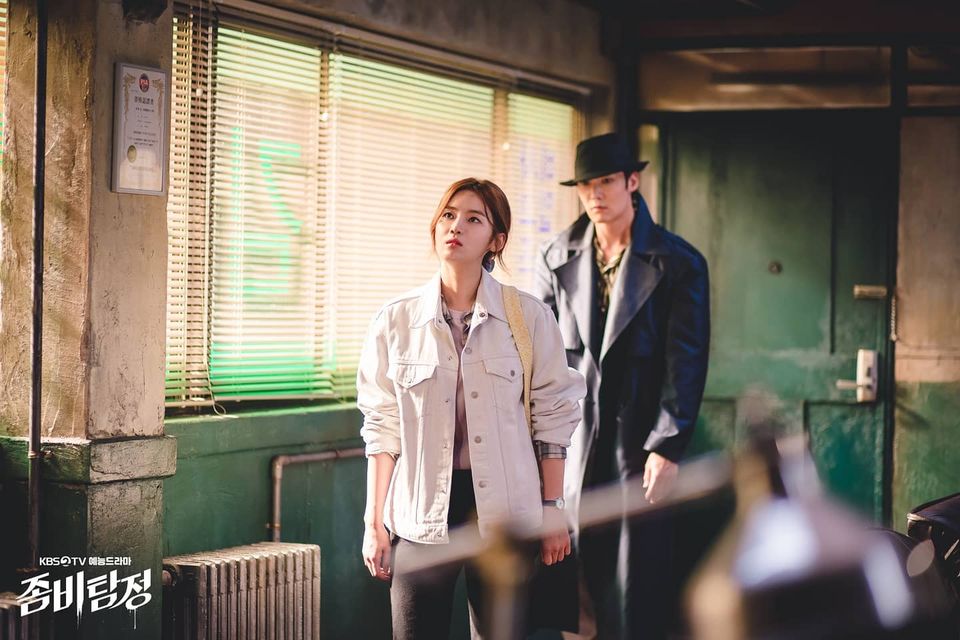 ---
Kairos
From effective character portrayals, smartly-written script, and fluid pacing, Kairos is definitely worth your time. It's that drama wherein you'll be thanking yourself upon watching it.
Considering the series features time travelling, the characters did not actually travel through time, but remain in their respective timeline, which is a fresh concept. The story line was coherent and is not stagnant, which most time travel dramas these days fail to deal with.
Also, the distinction between the past and the future are undoubtedly clear, that's why it was easy to differentiate both. Changing timeline into another in just a split second can be confusing and tricky, but the drama had flawlessly accomplished it.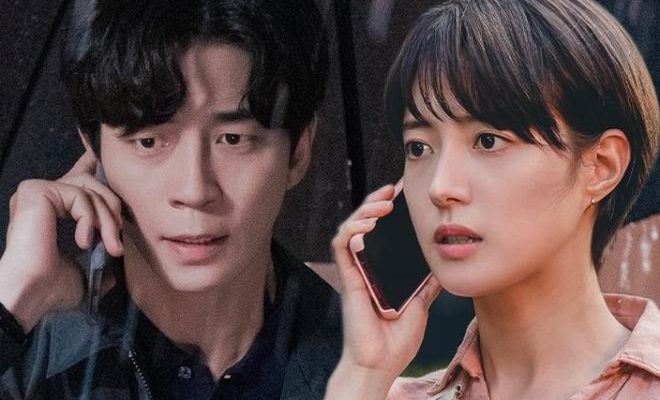 ---
Start-Up
Start-Up spurs a realization that every experience learned and every feat achieved in career building, flourish not just with passion and dream. It incidentally prospers through commitment and tenacity, by translating opportunities and ideas into action.
Apart from the usual featured love stories, the series draws attention to its healthy dose of non-romantic relationship. From self love to selfless love, Start-Up also gives prominence to bromance and strengthening family affinity.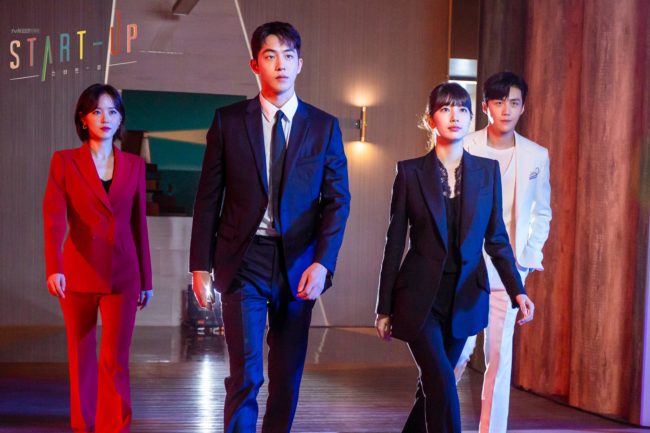 ---
More Than Friends
One of the best written Korean dramas this year, the series has taken its viewers to stages of love that are equal parts blissful and painful – but ultimately the sweetest in between.
It's interesting to note that More Than Friends is that one drama with such harrowing problems, yet there is not even one single villain present in the story. Remarkably conceived with an amazing cast who owned their roles to the hilt, this series evidently is one of my top drama picks this season.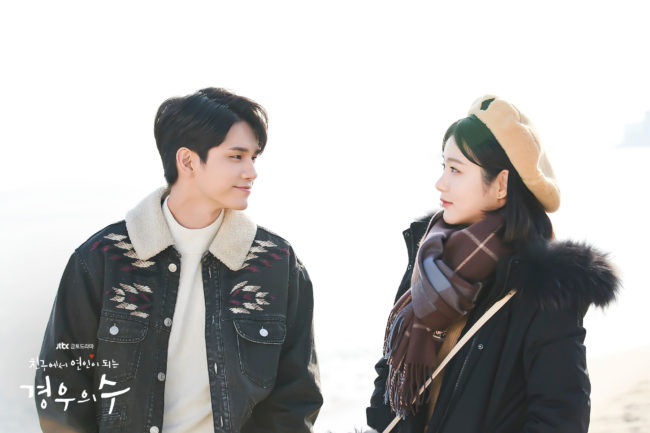 ---
Photos: Respective networks of aforementioned K-Dramas